Post Updated June 24, 2021
Wait, Laurel!
The Top 20 Best White Paint Colors???
Haven't you already written this post?
I mean, it's how I found you, in the first place and it saved my life— and marriage!
No joke!
Is this the same post?
Sincerely,
Ivy Gotitnow.
*********
Very good, Ivy! And so glad that post was helpful to you. This is a new and improved Best White Paint Colors.
So, Please enjoy my list for the 20 Best Shades of White Paint
Gorgeous fireplace mantel surround by Gil Schafer
Hmmm… Hold on a sec. I see that some of you are looking worried and nervous.
Well, Laurel, did the list change?
Oh, I see. Rest assured, that over the years, I have already done little updates to this post. But, not the actual white paint colors that were my favorites five years ago, still are.
You can exhale now…
Where's the old post Laurel and the comments? I learned a lot just by reading the comments.
Sorry, the original post no longer exists. The reason for that is because the two posts would be in competition with each other; not to mention too confusing. However, I went through all 347 comments. Yes, I did. And, I have saved the pertinent comments which you can read here.
Okay, now that we've gotten all of that out-of-the-way, let's begin, for real on this important topic of the best white paint colors.
Over the years, if I had to state the NUMBER ONE ISSUE that people face when decorating their homes is:
What damned color am I going to paint the walls, ceiling, trim, etc.?
And, then, we go to the paint store and find that there are at least 150 colors that they are calling white. And that's just from Benjamin Moore.
Confused much?
Of course you are!!!
And, sorry to say, it would appear that it's just the way they like it. I dare-say that Benjamin Moore's bottom-line would be hurting mightily if we all didn't make 50 trips to the paint store to get those test quarts of paint!
Oh, you think it's just YOU that's the "crazy paint lady (or guy)?"
Not by a long shot.
If it makes you feel any better, some 23 years ago, when I first chose paints for myself, (for my old home) I too, was a frothing at the mouth, wild-eyed-wacko making her 16th trip to the paint store, so I could then ponder another three or four shades of the best white paint colors. I'm sure I've written this here before– or somewhere. However, I think it bears repeating.
White paint is very much like a husband.
Most of us only need only one. ;] You search and search until you find just the right one. You marry him and then you live happily ever after until the paint begins to crack and peel and chip off the wall.
After fervent attempts at spackling without success, you get rid of that one and find a different husband and are happy with that one too…
Well, white paint is exactly like that!
In other words, in most cases you would be just as happy with a number of shades of white paint.
Therefore, please (try to) relax a little.
Still, I am going to give you 20 wonderful shades of white paint.
Do you need all 20?
No, you definitely don't.
The truth is; I've only needed approximately six "husbands."
And even then, I probably could've made do quite nicely with only three of them. ;] If you'd like to meet my six husbands (aka: short list of white paint colors) click here.
I am happy to share this information because I know it's so difficult to know which shades of white are the best shades of white paint.
Here are the common issues that I've found or heard over the years
One issue is that some so-called white paint colors are NOT actually white. Ever go to the store and ask the guy for a gallon of white paint and then you get it home and it looks horrible? Once it's up, you realize that it's really pink, peach, yellow, green, blue, gray, violet or BLINDINGLY WHITE? This may not be easy to see on the chip, but here's a trick I learned from my wonderful colleague, fellow paint guru and friend Maria Killam.
Maria says that if you compare any white color to Chantilly Lace you will easily be able to see if it has any undesirable undertone. I've not tried this, but I have no doubt that she's right about that.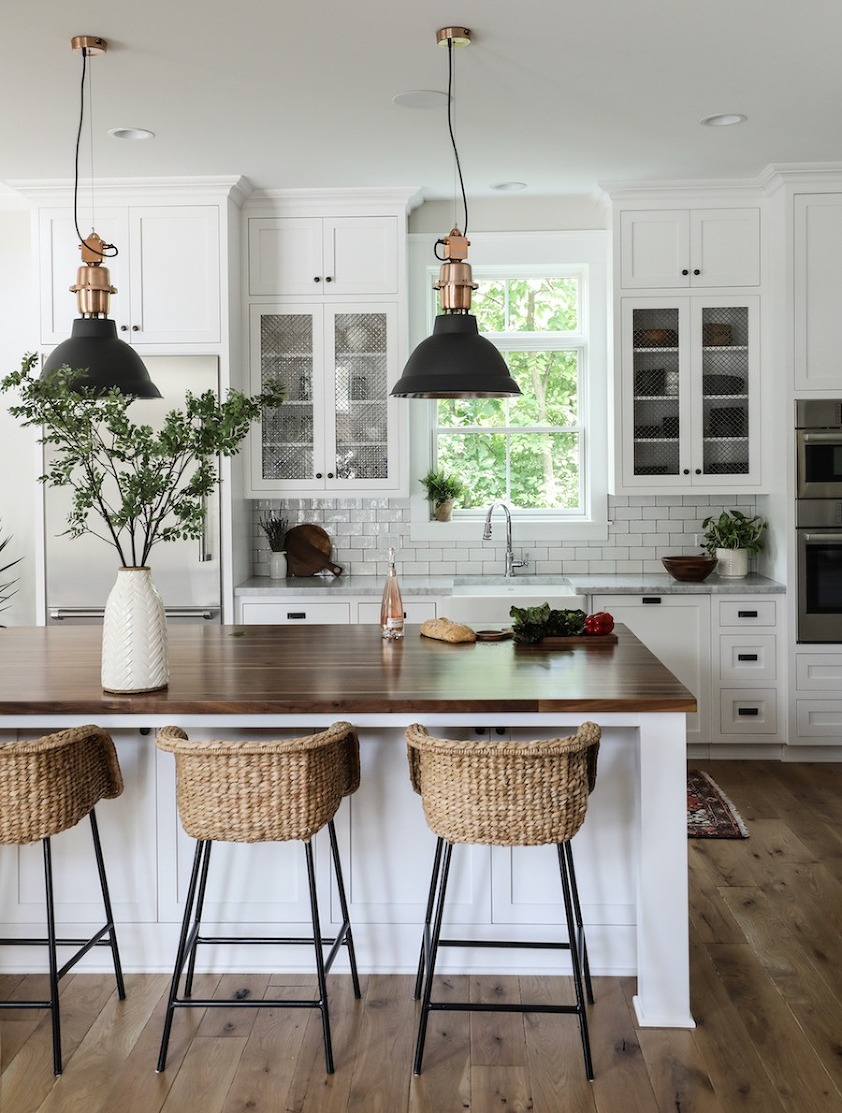 Park & Oak Design – Beautiful white kitchen painted in Benjamin Moore Chantilly Lace.
And, here they are on instagram.
I love the work of this young firm and featured them on this post about another misunderstood color. – beige
Two more issues I hear regarding the best shade of white paint
The shade of white is too bright, dirty, warm or cool. We are going to go over this.
Before getting into the list, we must first talk a little (and I mean little) about color theory. I mean, we don't HAVE to, ;] but I think understanding why the beast behaves in a certain manner helps to know how to deal with it.
Some of you know all of this already, but most probably don't.
We see different colors because an object absorbs some colors (wavelengths of light) and then reflects or transmit other wavelengths seen as colors back to our eyes through our brains. Different wavelengths of light create different colors.
In addition, the light reflecting on any individual object if changeable is going to affect the color we see.
This is why, a color might look different at 10:00 AM than it does at 4:00 PM.
Or, two walls adjacent to each other might read as two completely different colors.
In addition, there's something called the light reflective value.
The lighter the color, the more it is affected by the light hitting it, and the lighter it projects back to our eyes.
And, there's more. The perception of any color is influenced by the colors surrounding it. For instance, opposite colors on the color wheel enhance each other. If you put red and green together, the red will look REDDER and the green GREENER. If you have a gray with a tiny touch of green in it next to red, it will begin to look decidedly green.
Okay. Now, close your eyes for a sec and scroll down and then open your eyes.
Does desert twilight look greener? A little, I think.
Of course, the above information is a very simplistic explanation of a complex subject.
An even more simplistic explanation is:
It's all a big bloody crapshoot!
This is why–
NO MATTER WHAT I OR ANYONE ELSE SAYS, YOU MUST TEST YOUR COLORS IN YOUR HOME AND YOUR UNIQUE LIGHTING SITUATION.
Whatever you choose, I recommend strongly, that you always test on all four walls and look at different times of the day and at night. A movable sample on poster board or a small piece of sheet rock (which is sold at most paint stores), is the way to go. (be sure to tape flat against the wall!)
For more tips on getting your color right the first time, please fill out the form at the top of the every blog post where it says "Freaking out about your paint colors?" And I'll send you a free guide!
(please do not confuse the freebie guide with the 500 page Laurel Home Paint/Palette Collection)
However, if you really would like to have more definitive answers about paint colors and the white paint colors that will go with them, please look into getting the Laurel Home Paint,Palette and Furniture Guide. You can read more about it here.
And now, we are ready to examine my 20 favorite shades of white paint
and some that I'm not as much a fan of.
(my largely sucky-white list– but in some cases with exceptions)
You might want to take this time to go and grab a sandwich and/or take a potty break and then please come right back. :]
Please note that many of these colors, I don't have any idea what they really are, like the one below.
I am sticking to mostly to the best Benjamin Moore white paint colors because where I live, most contractors prefer it and it is readily available.
However, I am also going to stick in a few from Farrow and Ball and Pratt and Lambert. The former is pretty costly— for paint that is. But it's worth it. The colors are complex and wonderful!
These are rooms by designers known for their use of the best shades of white.
From now on… Benjamin Moore = BM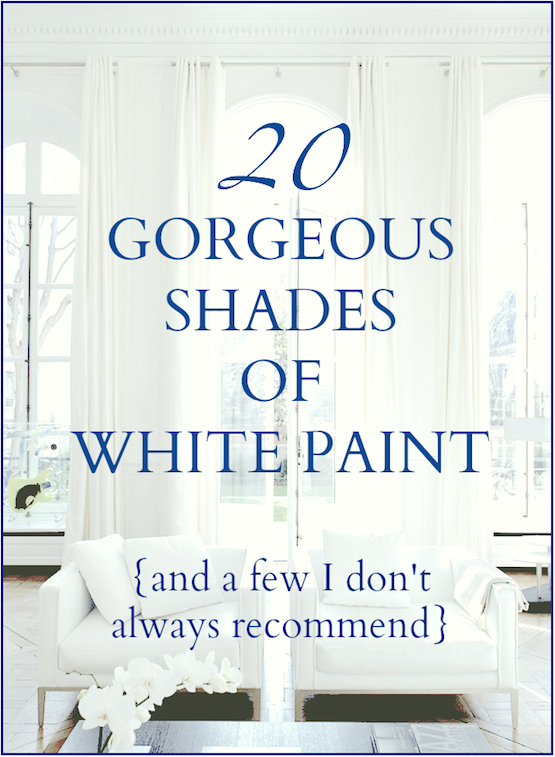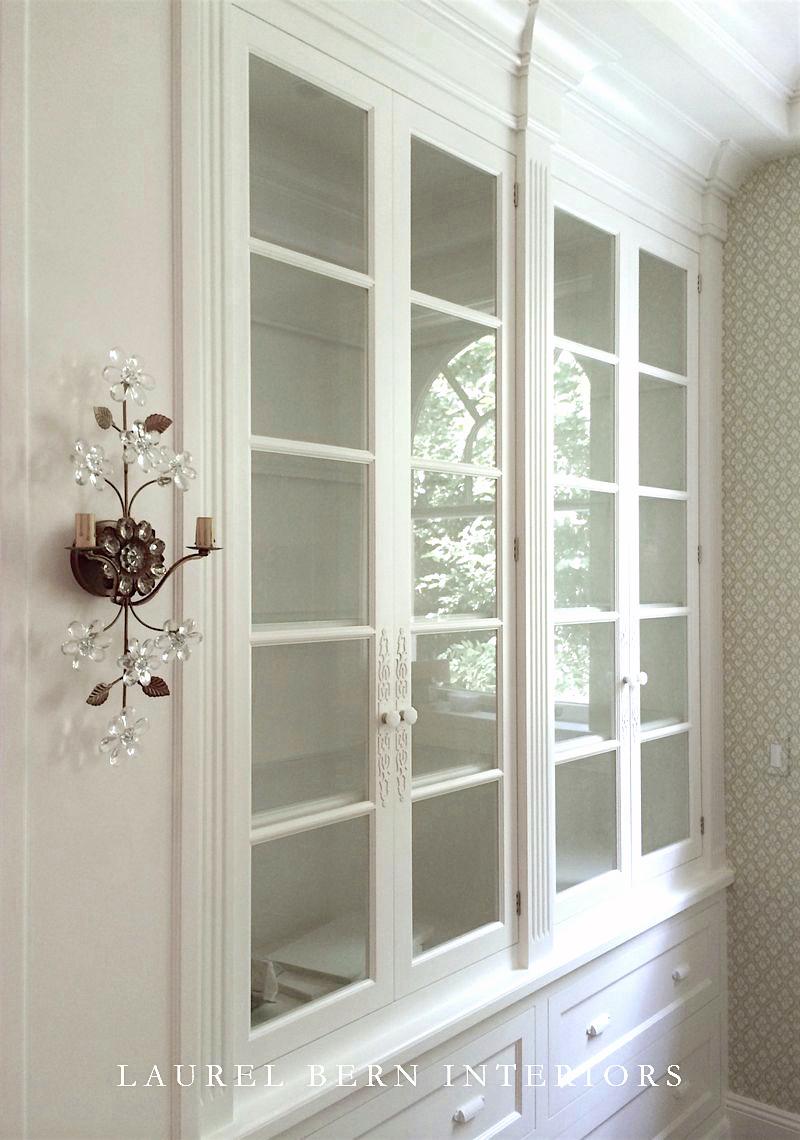 From the Bronxville kitchen we did a few years ago. This cabinet is white dove.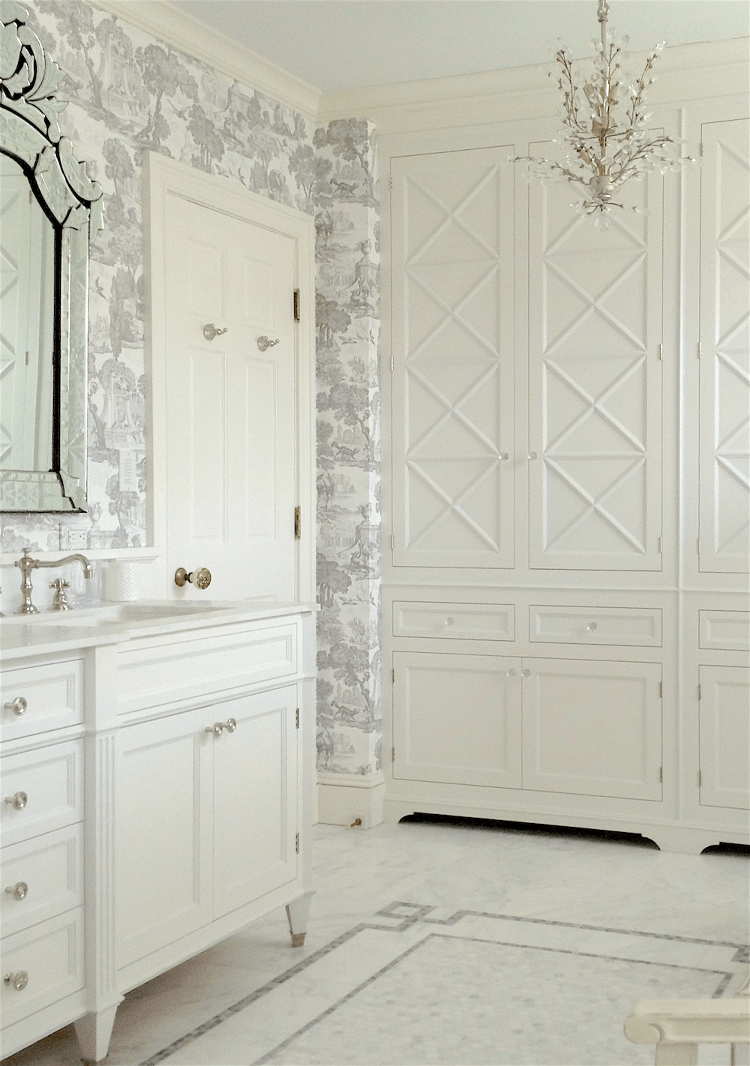 BM- WHITE DOVE oc-17. You can never go wrong with the dove. It is a soft warm white with a teensy touch of gray. We also did the bathroom cabinetry that I designed, in white dove.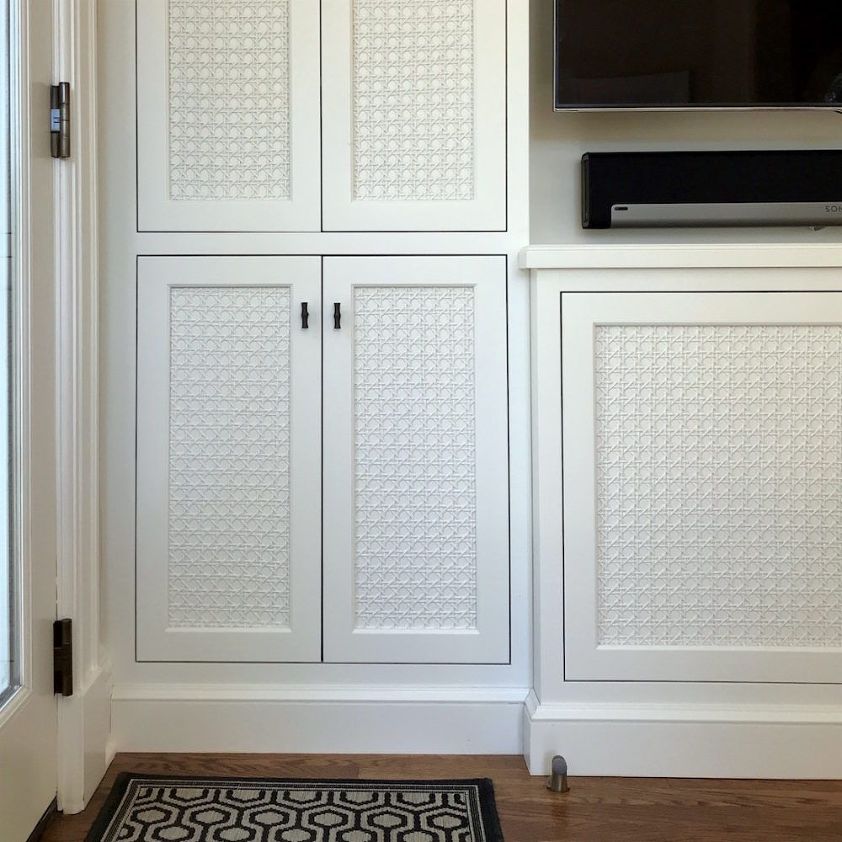 More white dove from Lotte Meister's home. Photo by me. There's a lot of white dove in her home. To see more of Lotte's gorgeous home, click here.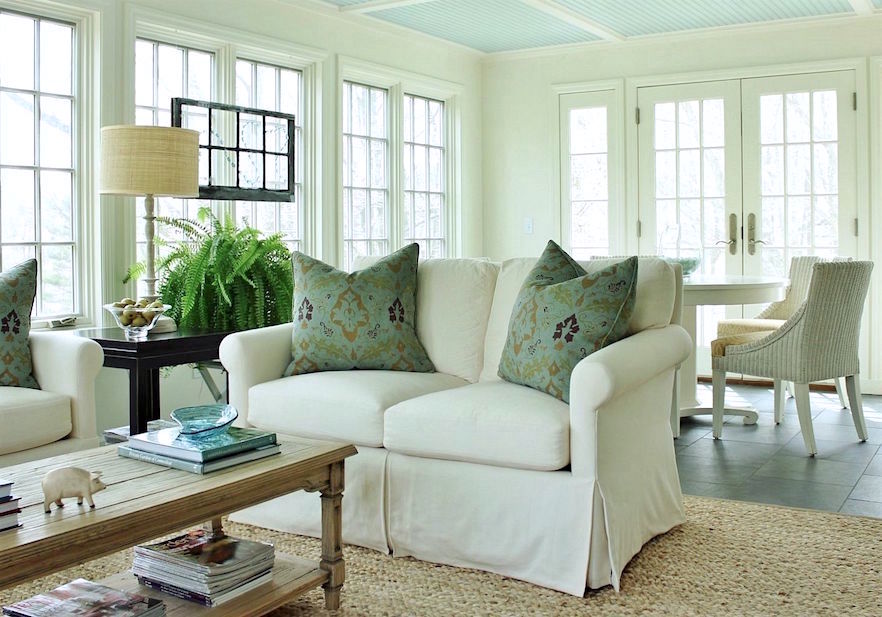 A Sunroom we did nearly a decade ago! The walls are BM linen white and the ceiling is BM Palladian Blue. For more great sunroom ideas, please check out this recent post.
And, for other beautiful ceiling colors, this is the post for that.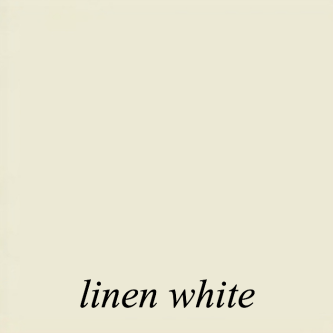 BM – LINEN WHITE. I prefer it in brighter rooms. It is a classic cream and looks very lovely paired with white dove for the trim. An alternative to this color is
BM 905 – LILY OF THE VALLEY. This is a lot like linen white, but just a hair brighter. I did it once in a family room full of gorgeous built-ins. I don't have a photo, however. But, it is close to Ivory white which is what the color above is.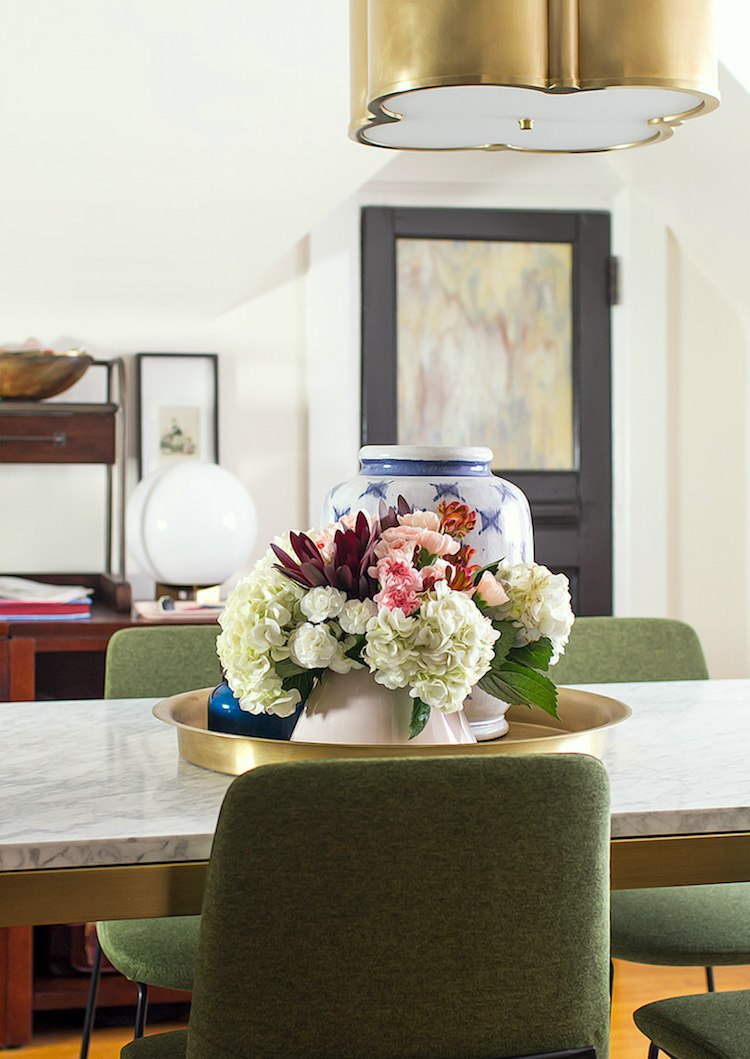 via Making It Lovely. Great blog filled with tons of info about paint colors and sources.
BM – 904 WHITE BLUSH. (see above) The color looks ever so slightly pink on the chip, (and the name also implies pink) but when it goes up, it's very lovely and soft and creamy and generally not at all pink. This is a wonderful white with taupes and grays. It does not look good with yellow, however.
BM – 925 IVORY WHITE. This is the home I helped the loveliest long distance client with in 2016. It was one of the last jobs I did. Please note that Ivory white is the same color as ACADIA WHITE – ac-41. For more of this lovely home in Kentucky, please click here.
BM – 967 CLOUD WHITE – This is another very pretty white with just a whisper of cream. It is quite close to White Dove. Maybe a hair whiter.
BM 2145 70 COTTON BALLS – This is from their "newer" fan deck.  You can see more of this cool vintage apartment here.
Too funny. I just realized that this is the former home of the parents of the long-distance client who used Ivory White in her home.
Cotton Balls is a soft, warm, lovely, lovely white. Really beautiful for walls or trim with any other color.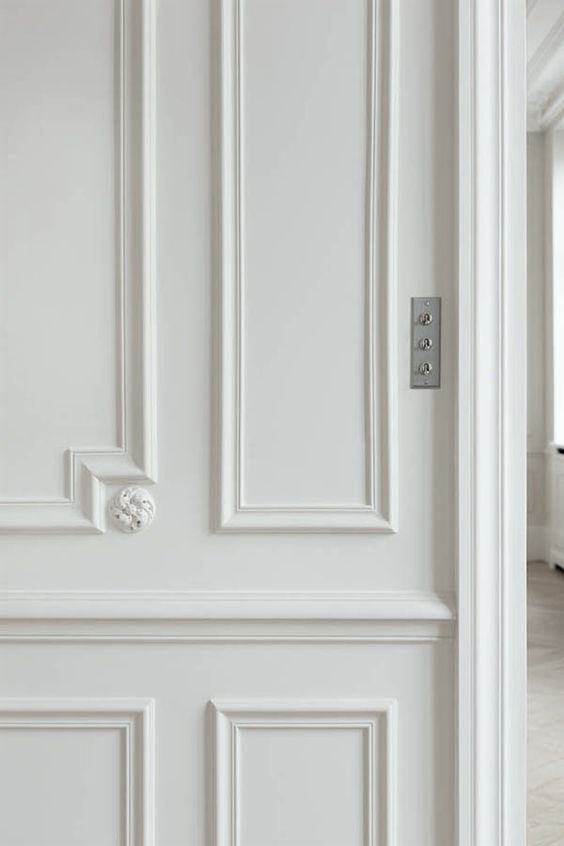 BM 2143-70 SIMPLY WHITE – The name says it all. However, it is a warm white, very close to Cotton Balls and a touch whiter than White Dove.
One of the 40 mood boards I created with furniture sources, using the wall colors in the background for the Laurel Home Paint and Palette Collection.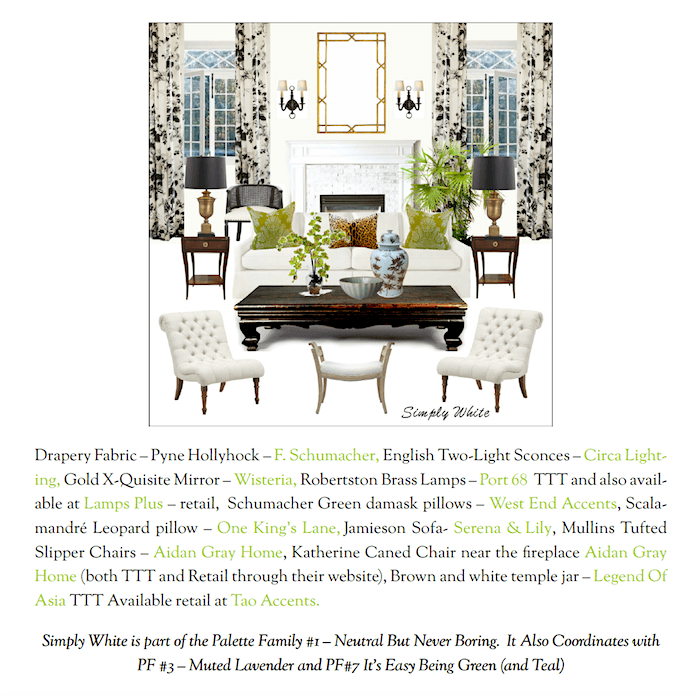 Above is a reduced screenshot of one of the pages associated with this color from the palette collection.
The gorgeous work of Loi Thai.
BM DECORATOR'S WHITE – an enduring classic white that's more on the cool side. Please be careful about using it in a darker room on the ceiling. It is better for brighter rooms, I think.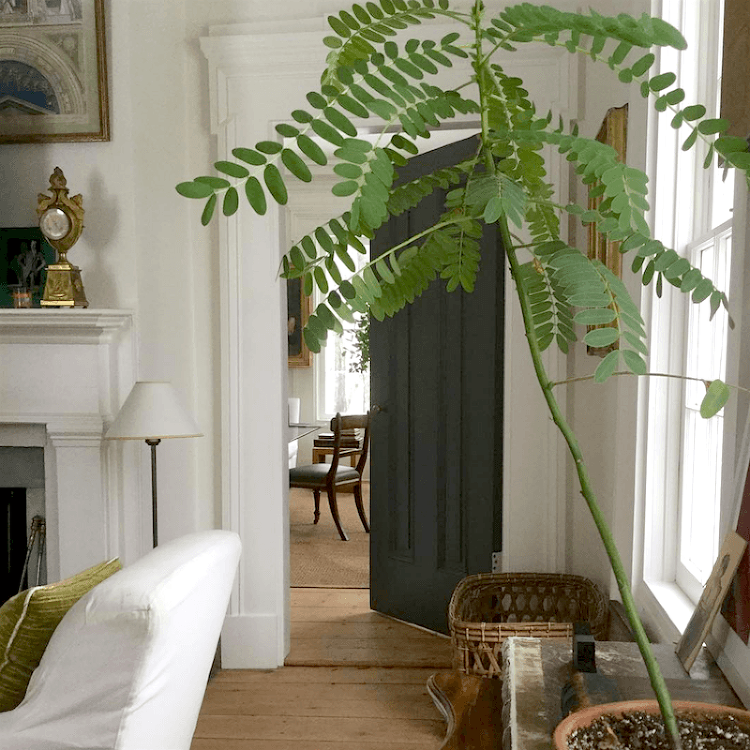 Remember this post where I featured his work?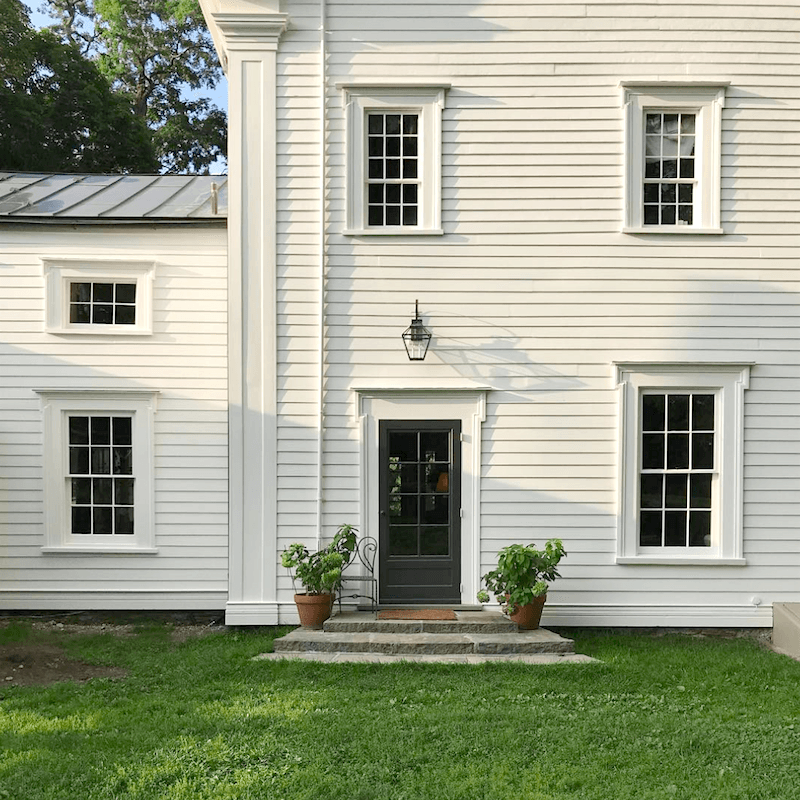 Oh man, since that post, he painted the outside of his home too! What shade of white is it, you want to know?
EVERYONE DOES! And, here's the thing.
I don't think Mr. Bland realizes that he's supposed to engage with his audience. He never answers anyone. However, I am not holding it against him.
Aside from the fact that he's already married, I would gladly marry him, sight unseen. I'm sure that we would get along just fine. He can decorate everything and I'll bask in the beauty! That is just how MUCH I love his work!
BM DECORATOR'S WHITE mixed 50/50 with LINEN WHITE — This one is a little secret that's no longer a secret. Although, I've never actually tried it, but it makes so much sense. Dec has slightly blue-green undertones and linen, slightly gold… and together, makes for a sublime creamy white.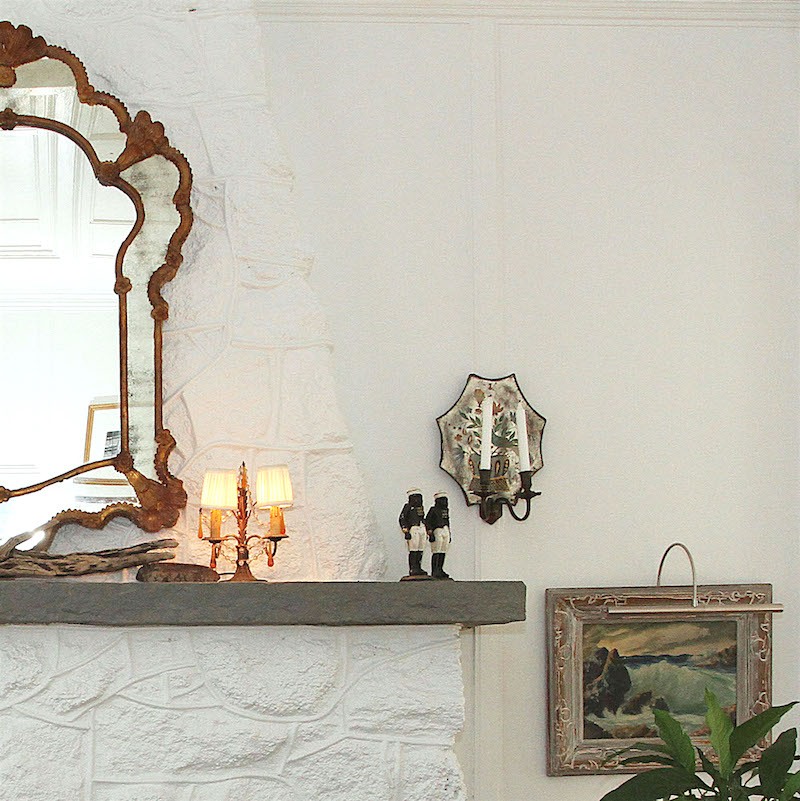 Benjamin Moore – WINTER SNOW – oc-63, a vignette from Nancy Keye's living room
(this is the only new color)
This is also known as a Darryl Carter color – SOMERSET WHITE dc-05
It's the same color for Benjamin Moore.
And, here it is again, in Nancy Keye's Living Room.
Please follow Nancy on instagram!
BM 2143-70 MOONLIGHT WHITE- This is another of the Darryl Carter colors for Benjamin Moore which just to confuse us into thinking is a different color is also called Huntington White DC-02.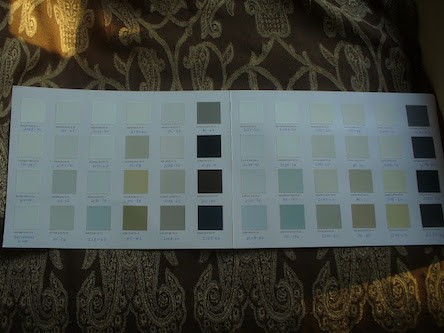 If you are interested in a great post on "cracking the Darryl Carter code," with the real names and numbers, you can find that here on My Knotting Hill Blog. And yes, I know that the image is too small to read. You'll need to go check it out Knotting's blog. Sorry, she doesn't publish her name.
However, they can call it whatever they think will sell the paint because whatever Darryl is selling… I'm buying.
That's because Darryl Carter is a genius. The next two rooms are his and I would be in heaven living in any of his spaces. For more Darryl, click here.
Darryl Carter
above and below
BM – PAPER WHITE. This is a white with a slight gray tint and I had some bookcases painted this color in a room already painted a warm gray with a hint of violet. I had the inside of the cases painted orange. It looks amazing!
Below is another board from the Laurel Home Paint and Palette Collection.
To mix it up, I used Paper White on this board, for the trim
Interestingly, another excellent shade of white paint that wasn't in the original post is DISTANT GRAY. However, the gray is exceedingly distant. Paper White has more gray in it.
Benjamin Moore SUPER WHITE is one of Studio McGee's favorite shades of white paint. They are known for their white walls and clean new-trad look. This is a soft, clean, warm white.
They're also huge fans of Simply White.
BM – WHITE. Who knew? Their plain white is very nice for trim with either clear or cool colors. It does not look so great with gold. For gold and khaki, I love one of the creamier whites like linen white or Mayonnaise. My apartment has BM white trim everywhere. To be honest, it looks wonderful in the bathroom and good in the bedroom. (although the bedroom trim is white dove now.)
Now, for a few faves from Farrow and Ball and Pratt and Lambert.
Farrow and Ball has been featured on this blog numerous times. To see some of those posts, click here. 
Their colors are magnificent and complex. If you are interested in as close as I could find alternatives with Benjamin Moore, please check out this post.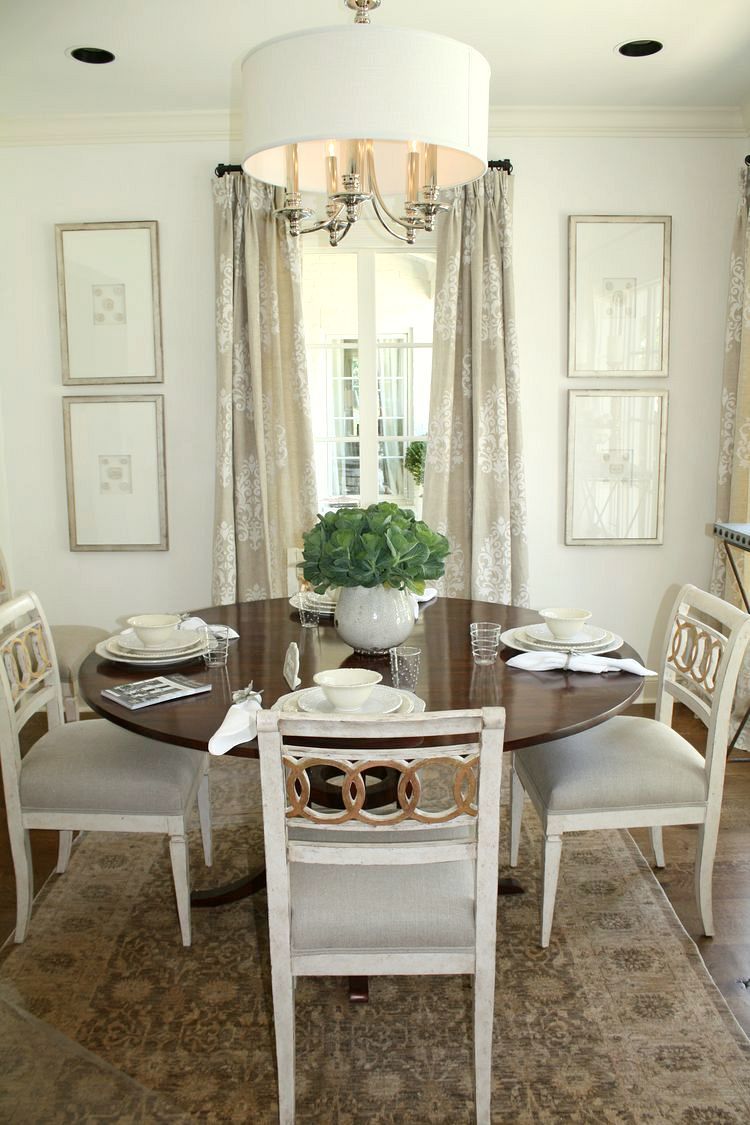 Farrow and Ball POINTING 2003 – Pointing is a beautiful white with just the right amount of cream. (I know… there are a lot of these. Don't knock yourself out. haha.)
Farrow and Ball ALL WHITE is a very crisp true white which looks wonderful in more contemporary settings.
Farrow and Ball WHITE TIE Another very nice cream color.
Pratt and Lambert is another favorite company. They have a far smaller collection of colors than Benjamin Moore, but most of them are winners.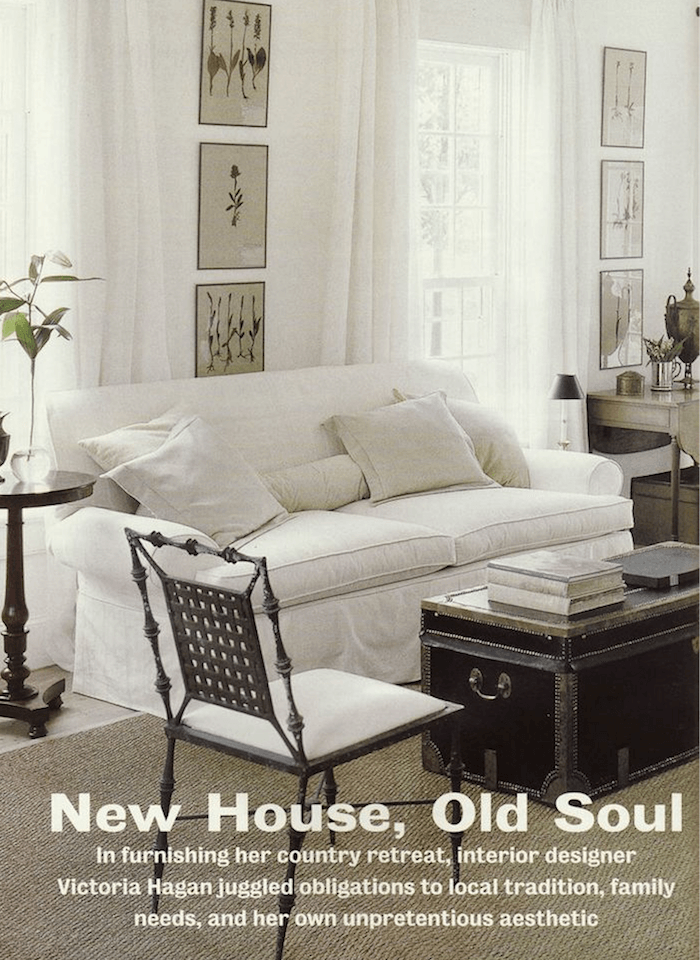 Pratt and Lambert ANCESTRAL.
My old living room was painted this color and I lived with it for 12 years and never ever tired of it. It's soft and warm. I discovered it because Victoria Hagan had painted her home in the Hamptons that color.
Pratt and Lambert SEED PEARL, a clean, warm white- Seed Pearl is a fave of many designers and I know that Victoria also uses this color. She's a huge fan of P and L. The bedroom above is another of her beautiful designs.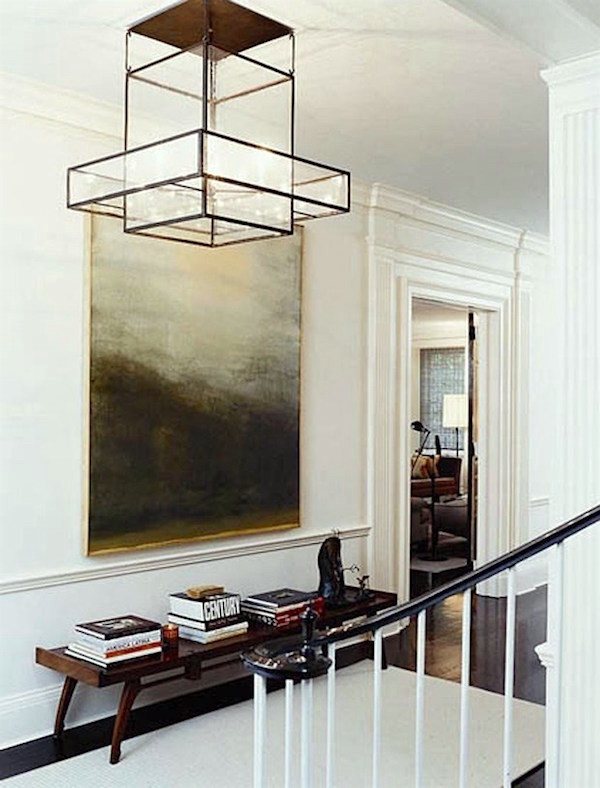 Thom Filicia's design for Jennifer Lopez
And finally Pratt and Lambert SILVER LINING which is not in any way silver. It has a teensy, eensy, weensy bit of gray. It is very close, I think to white dove. It's another great one, especially for trim.
***************************************************************
So, are there any whites which I think suck?
Well, yes; however, my sucky white might be someone else's go-to. It's true
This is my shortlist of sucky whites that probably sound less sucky than they really are.
BM CHINA WHITE. Some designers love this color. I think it looks dirty. It's warm, but dirty looking, IMO. However, it is a great white for home EXTERIORS!
I did see China White in a friend's home a few summers ago.
It is a highly changeable color. Sometimes it looked slightly lavender and sometimes like the palest dirty gold.
ATRIUM WHITE. Pink undertones which is fine if you want a pale, pale pink. Again, there are some who like this color, however, I think it needs a LOT of light to look good.
BONE WHITE. No. Dirt. yuck. Stay away! I think they finally got rid of the even more putrid Spanish White. It was like the dog had peed on the wall. I'm not kidding. (However, it might be fine if you live in an adobe home in Arizona, for the exterior)
ANTIQUE WHITE. Well, if you like peach it's okay, but if you don't want peach, steer clear.
NAVAJO WHITE. Another one that some designers love but I think looks just a tad too beigey-barf and neither here nor there. It's an offwhite for wimps. However… my former neighbor had terra-cotta/ burnt orangey kitchen walls (actually BM spiced pumpkin which I had used before and like) and a sage-green living room and used Navajo for the trim and it was very pretty. But her tile on the fireplace was beige.
One common mistake when choosing the best shades of white paint is painting a dark room bright BRIGHT white thinking that it will make the room look brighter.
Often, it just looks gray and drab because north-facing light is blue-gray. I don't recommend white for most dark and north-facing rooms, but if you do, I would try one without the gray but instead, warm undertones usually work best. Here's my favorite white for north-facing rooms.
If you paint the room all white, should you paint the trim a contrasting white?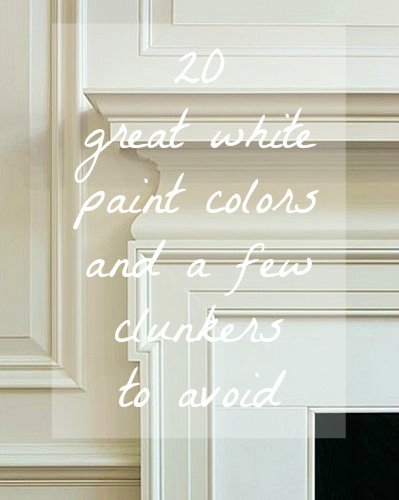 That is a matter of preference. However, the trim should always be in a semi-gloss or satin paint. (I once went into a home where some idiot painted the walls in gloss and the trim in flat.) My preference is still for oil-based paint for the trim, but the latex paints are better than they used to be.
Benjamin Moore Advance is a wonderful product. It's a water-based alkyd and does a wonderful job of mimicking oil, but it's low VOC and not oil-based.
If you missed the husband analogy above here are my 6 favorite shades of white paint by Benjamin Moore For those of you who are still overwhelmed, this is a great list of white paints. 95% of the time, one of these will work nicely for you. I wrote this as a list for great trim colors, but of course, they can also be used for walls and ceilings too.
And what is the BEST shade of white paint?
This is my favorite Benjamin Moore white paint color.
Or, at least one of them. Please don't make me choose. haha
xo,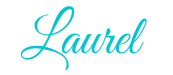 And, please check out the newly updated HOT SALES for this week.
For more help with the best shades of white paint and other colors,
However, please note that I cannot answer your individual paint color issues. And, please do not ask other readers for advice either. It is only me, Laurel who's moderating and answering the comments and it's not possible. Thank you for your understanding.