One of my favorite ways to decorate is with books. Big, beautiful books that go on coffee tables, consoles and sometimes even the dining table.
But there are so MANY books, so how does one know which ones are worthwhile?
Of course, it depends a lot on one's aesthetic, but these are amongst my favorites– visually beautiful and with plenty of great information and inspiration.
And of course, they make great gifts. (hint, hint…) Just kidding. Well sorta.
Happy Reading!
xo,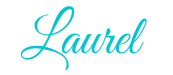 PS: I have to tell you because it's the law, that if you click on any of these books and purchase, I'll probably make a little commish. Of course, there's no extra charge to you and it helps me keep this website going as it's gotten quite expensive to maintain.
This first set of books features classics by the fabulous Parish-Hadley and Bunny Williams
Next are some books by some of my favorite designers
The set of books below belong to the new-wave of young traditional designers
The next set of books are by some of the most classically elegant designers
More Classic Designers and Designs
Patina, French, European
Elegant Design Books
More Elegance and Art
Young, Fresh Designs
Save