Laurel's Rolodex is a 400 page guide with nearly 600 interior design
resources that are available to the trade and consumers alike.

The Rolodex is jam-packed with info that will save you time,
money and/or put more money in your pocket. Here's what's inside.
You Will…



Have access to a 400 page guide that gives an insider's view into the world of home furnishings
Learn about nearly 600 Vendor/Manufacturers (V/Ms) in every price point from "dirt cheap"
to "if you have to ask, you can't afford it" in an alphabetical list
Have access to those V/Ms broken down into categories for easy reference
Have access to the list of 180 DESIGNER FRIENDLY V/MS where
          as a trade member, you'll be able to purchase at a deeply discounted price.
Learn about dozens of my favorite vendors.
Find out my list of the 36 sources I can't live without.
Learn which sources will give you the biggest bang for you buck be they retail or wholesale.
Find out which sources I've had bad experiences with. (I mean really bad!)
You'll also get a fabulous bonus chapter which will tell you in great detail how to find
the source of a product when you have no idea where it's from! It works for me, 99% of the time!


PLUS— Over ninety beautiful images, anecdotes, inside info
and Dozens of — HOT TIPS!
A Product Page


(From Chapter C-D There are even more sources now, because there have been three updates since this screen shot is from September 2015.)



Here's what some people have said…

A lot of readers have been asking me if there's any value
to getting the rolodex if you're not in the trade.
YES! ABSOLUTELY!
The rolodex is designed to be useful whether one is in the trade and
looking for those lucrative wholesale accounts—
OR a retail consumer who's looking for some fabulous sources to get the best deals.
I guarantee that everyone will learn of many, many new sources. I did too!
Did You Know?
One year at the New York School of Interior Design where I went for three years costs now—
over $30,000 a year or $1,000 a week, or $125 for one hour of instruction.
For less than 1.5 hours of instruction, you can buy this guide
that will teach you more than I learned
in an entire year of interior design college. A lot more!
Hell, more than I learned the entire three years I was there!
A four-year degree program is– are you ready?
$121,695.00
and that doesn't include any living expenses whatsoever or supplies. I spent thousands in art supplies!
Here's the deal
This 400 page guide that's crammed full of incredible sources, hot tips and an incredible bonus chapter is priceless.
Meaning, if I charged what it's really worth, hardly anyone would buy it.
And I very much want as many people to have access to this as possible.
The price for Laurel's Rolodex is only
$199.00

But there's more and this is something that I think you're really gonna like.
Everyone who purchases will get
That's right. You will never have to pay for any updates.
CLICK THE BUTTON BELOW

Oh, did I tell you? If for any reason you aren't absolutely delighted with your rolodex,
within the next 30 days, you can ask for your money back.
All of it. No questions. No hassle.
However, I know that you're going to love this guide. Again. Free updates forever.
And if there's a vendor or manufacturer I missed that you think
should be in here, please let me know and I'll add it for the next update. (please note however, that I'm super fussy about what goes in here!)

***

Update November 2016***
In the last 13 months I've gotten dozens of kind, unsolicited notes regarding Laurel's Rolodex.
I didn't save most of them but here are a few recent ones.



Karen said: July, 2016

Thanks for the great offer Laurel. I love my Rolodex and paint guide.

There is so much available to the public at retail that I had NO CLUE about,

especially regarding furniture.

I thought I was forever going to be stuck in the Lamps Plus, Pottery Barn, RH rut.

These tools you have worked so hard on are a super value

and I think all your readers should buy them!!
***
Bo Said: July, 2016

Thank you for your rolodex. It is just wonderful to have all

of these resources bundled in an easy to use format.
***
Magda July, 2016

Dear Laurel, First of all I have to say I love, love your blog –

thank you for taking the time to write it, and for being you!

Since I discovered it I didn't miss a post and I learned so much.

I am one of those new-ish decorators that was happy for some time,

mostly with the breadcrumbs retailers want to give us as a discount.

And then last year, Laurel's Rolodex came around and it opened

a whole new world for me – best investment I made!

Now whenever I need to source items for my clients,

I go through it and read your notes and my life is so much easier this way.
***
Karen said: August, 2016

Love Laurel's Rolodex. It is so thorough, so valuable because now

I know my choices reach beyond Pottery Barn for my retail needs.

There are so many unique sources out there I would never have known of!

There is life beyond Big Box retailers!
***
Gaye said: August, 2016

Dear Laurel,

One year ago I started decluttering and touching up my house.

I thought I would be through by Thanksgiving.

Now I'm aiming for Labor Day.

And discovering your blog helped me survive the process.

Your blog entries made me think about the right things,

to look with more thoughtful eyes.

They slowed me down just enough to save me from myself

and occasional idiots with whom I dealt.

And your Rolodex and blogs opened me to products

I would not have otherwise considered…
***
Taryn said: October 2016

Hi Laurel


I am a designer on Long Island in Cold Spring Harbor.


Just wanted to let you know I purchased your rolodex

and I'm obsessed with it! While there are a lot of vendors I was familiar with

& love as well, there are some I was not.

Your humor and honesty makes it a pleasure to read.

I also just purchased the paint color PDF, because sometimes

I feel like I am going to blow my own brains out looking through

my paint case with clients!


I'm enjoying your blog on this cold night with a glass of red wine– t

hanks for all the great ideas & tips!

xo,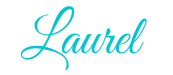 Please note that Laurel's Rolodex is a PDF file which gets downloaded and then accessed through any computer device you wish. It's an amazing benefit as one can quickly scroll through the various categories and get instant access to manufacturers/vendors websites and product offerings. Every source has a direct accessible link.
In addition, as this is a digital product, it is the only way I can send out free updates and other perks.
Some, have sent their PDF files out to be turned into book form. Or some have had them printed with a heavy-duty printer and put in a binder. If you are interested in more information about this option, please contact me. It is something that you would be taking care of after purchase.
Save