This page is here to announce current fabulous sales from
some of my favorite home furnishings and gift retailers.
You may have noticed that I broke some of this up in other pages,
so that you're not tearing the skin off your finger scrolling down the page.

Here Are This Week's Faves

(Page updated August 18, 2017)
Well, no matter because everything that hasn't sold out is still for sale.
They just aren't announcing it. And there's still a lot left.
Linens, linens, linens, for grown-ups, kids, babies, guests, you name it.
And deeply discounted.
I also mixed in a few things from Williams Sonoma Home and Anthropologie.
Please click on the images for more info.
(And while you're there, don't forget to check out the hundreds of new items that just came in!)


It's the 19th and I forgot to add in this
wonderful comforter
I found at Bloomies.
See above
It got the most rave reviews and they are saying that the down and feathers
are so clean that even those with allergies will be fine.
And now for some very exciting news about one of my favorite brands.
However, I don't think that Aerin Lauder will be coming with your furniture. ;]
This is a great deal on quality furniture, if you are looking for some classic pieces.
Some will be in this week's widget below.
In other news…

I've had my Wisteria Moroccan Mirror for 4.5 years and never tire of it!
The one above is for sale  and it also comes in gold.
One note. Some of the items from One King's Lane don't have the original price crossed out.
However, they are all definitely on the pages categorized as being reduced in price.
And, today, some of the images have captions!

AND, there's more!
Wayfair is still having a terrific sale and just tons of gorgeous stuff
and a LOT of their rugs. (and also rugs on Overstock. (and site-wide too!)
To see the page with all of the gorgeous rugs click here.
The page with all of the gorgeous clothes on sale is here.
Love to all,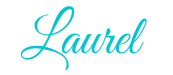 ***Please note that this page contains affiliate links meaning that if you make a purchase,
I might make a small commission at no extra charge to you.
(I say might, because if you click on somebody else's link after mine, they will get the commission.)
I take great pride in everything I'm linking too and spend numerous hours
each week updating this page. Have to say, that I enjoy it immensely!

My criteria are: Is this something I want to have for myself and/or would specify for a client?
If yes, then it goes into the short list and then maybe onto the page.
If no. Then you won't see it on this page. :] 
Please do not feel pressured into making any purchases.
However, if you do, know that they are greatly appreciated
and help to keep me and this blog running.