Hi Everyone,
The Best of Etsy Home Furnishings is one of my favorite posts that I've been updating every year. It's where I highlight some of the best sources on the massive Etsy website. Of course, there are some perennial favorites.
However, every year, numerous shops have quit or are taking a break. Those are all eliminated. Then, throughout the year, whenever I discover a fantastic new source, I save it. Then, I go back and pick out the best of the best.
Please note: This post is NOT my 150 Best Shops on Etsy for Home Furnishings.
The third edition of the Best of Etsy (about 150 sources) will be released this coming Wednesday, November 30th, along with the new edition of Laurel's Rolodex.
*Rolodex owners will get an update notification. However, this year, I am not able to give away free Etsy guides.
This post is only about a quarter of what's in the guide. However, I've included many of the new sources. Not all, of course.
The Etsy Guide, with dozens of amazing sources with great deals, is only $49.00, and the price is going up in January. In fact, all of my fantastic interior design guides are going up in price come January.
I appreciate your support immensely!
Before I go on, I shouldn't presume that everyone knows what Etsy is.
If you don't already know, Etsy is an online market of items emphasizing hand-crafted, vintage, and antique. However, these days, they have just about everything.
Okay, time to focus on the 50 BEST ETSY Home Furnishings Shops for 2023!
I'm saying 50 Vendors, but it might be more than that. Some of the vendors are represented with a link. But, some are only represented in the upcoming widget.
The categories that you'll find in the big guide run the gamut even further in home furnishings.
I'm continuously finding vendors who carry items I'd never expect to see on Etsy. I've even found some fantastic sources that carry Zellige tiles. Etsy's come a very long way from primarily selling items like rag dolls, costume jewelry, and pillow covers. Although, there are still plenty of the latter.
Here are some of the main categories in the new Best of Etsy Home Furnishings Guide that will still contain at least 150 great sources. However, it'll probably be more than that.
custom pillows, custom window treatments, custom slipcovers
fabrics and wall coverings
decorative hardware of all kinds
art – this category has expanded a lot
home decor, both vintage and new.
new furniture
vintage and antique furniture
lighting both new and vintage
handmade rugs
Do you know how many Etsy shops there are?
Millions
Therefore, a guide (that doesn't take six months) to put together the 50 best Etsy home furnishings shops is probably a little crazy.
Okay, it's a lot crazy.
But when did that ever stop me? haha.
Before I go on, I need you to know that every link here is an affiliate link. And if it's not, it's an oversight. :]
Speaking of affiliate links, have you seen the latest BLACK WEEKEND pages, AKA as HOT SALES? This is where you'll find beautiful home furnishings– on sale EVERY weekend!
That means, if you buy something (And, by all means, it's absolutely fine if you don't.) I most likely will make a little commission at no extra charge to you.
However, if you never order any of my guides or use the affiliate links, I want you to know that I love you just the same.
What???
Okaaaaay, almost the same. ;]
Seriously now. I've been combing Etsy for years now and have discovered some of the most awesome Etsy shops for home furnishings.
Please note that some sources are not listed below but are in the widget.
So, let's dig into the best new sources for 2023 and begin with the following:
Let's start with a new category for the latest Best of Etsy home furnishings for 2023
That is:
Hardware, Metalware, and Tile
CUSTOM COPPER HOODS – I know! Copper hoods on Etsy? These look to be very high quality. And yes, they are expensive, but they are less than half the price of the hood I did ten years ago in Bronxville.
INSID EAST – Oh my. They have a fantastic collection of handmade faucets for kitchen and bath, plus hardware. It's gorgeous and surprisingly inexpensive. Plus, the reviews are just as excellent.
The Best Etsy Home Furnishings Shops 2023 for ART
There are many excellent sources for new and vintage art; much is original art. And I'm always finding new and beautiful sources.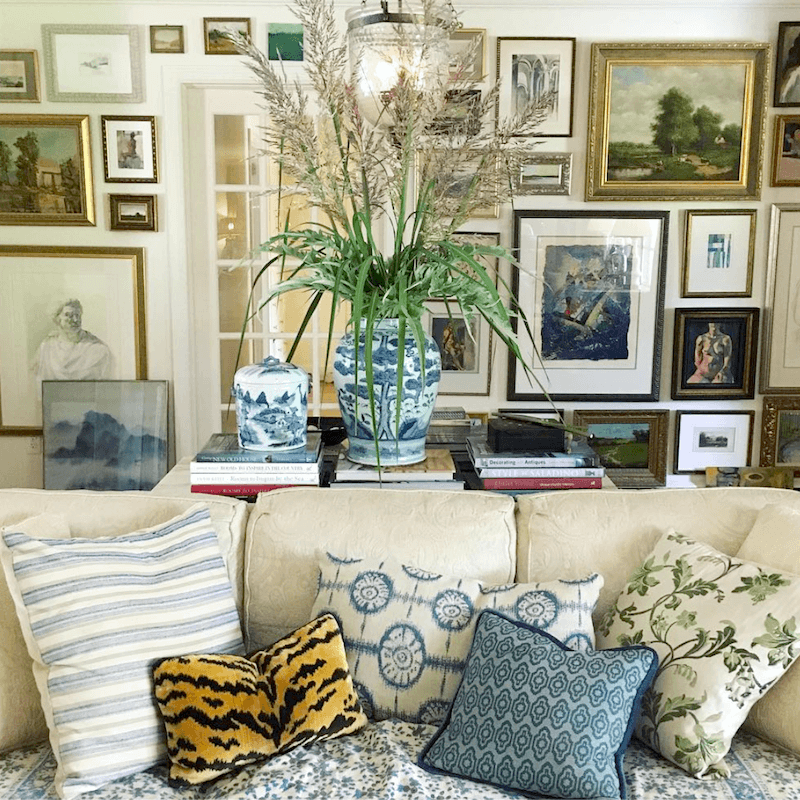 You might recall a post three years ago where I attempted to kill myself by virtually recreating Maura Endres' incredible art wall.
And, there are many new and beautiful sources in this section:
BRUNO MONTEIRO– He does these small, charming paintings. But I think he'll do something larger for you if you ask.
STUDIO 155 – Lovely source of small original landscapes and seascapes. I bought one three years ago!
RENDERED IMPRESSIONS – These are beautiful original oil on canvas. Most have a Matisse-like quality.
TLG VINTAGE ART – Has a gorgeous collection of vintage original art and collectibles of all kinds.
Please check out Chinoiserie Wall panels for an updated list for these gorgeous pieces. 
Best Etsy Shops for Collectibles, Vintage Pieces, and Antiques

BJD73 – Elegant collection of glassware at very affordable prices. Great for unique gifts that look like they're more expensive than they are!
AMAZING SILVER – An extensive line of vintage and antique silver pieces. I featured some lovelies in this post about lovely Sarah McGee a while back.
CHANTE DUC – French antique and vintage collectibles and home furnishings. Gorgeous creamware, transferware, and the like.
CHASE VINTAGE – They carry gorgeous vintage and antique everything from France, purchased on buying trips and sold from San Clemente, CA. Definitely, a must-see. It's a beautiful source for gifts.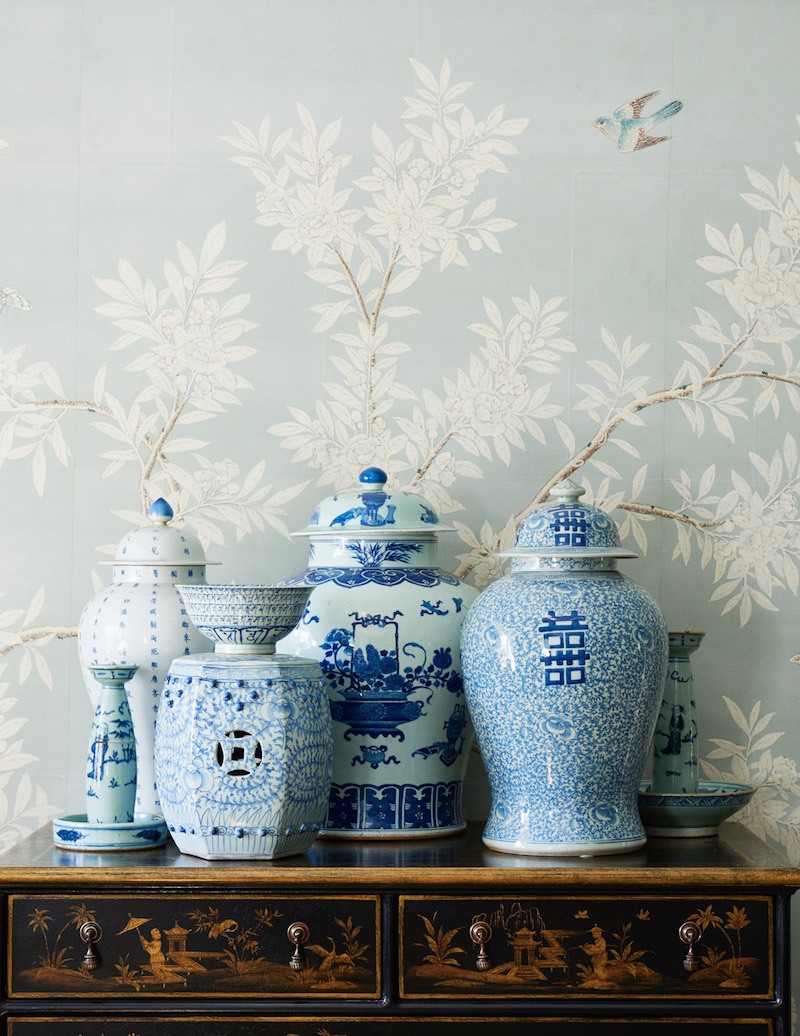 Mark D Sikes – gorgeous vignette featuring Chinoiserie furnishings and porcelains
GOLDEN LOTUS ANTIQUES – They have exquisite porcelains, beautiful Chinoiserie furniture, and more!
THE IRONSTONE COTTAGE – Guess what they carry? And it's all fabulous!
MAY LOUISE INTERIORS – Some decorative items for the home, but go here for a fantastic and reasonably priced collection of beautiful milk paint— including water-based spray paints!
919 CREATE DESIGN – Fantastic source for porcelains and ceramics of all kinds. I put a great idea that will take care of eight gifts. Maybe for teachers or people who don't know each other. It's the eight blue and white jars. They also come in sets of 2, 4, 16, and, I believe, 32!
ONE DAY IN FRANCE – Fantastic collection – ironstone
PARIS TRESORS BOUTIQUE –  Charming, vintage lighting, copper and silver pieces. Great place for gifts.
PLAIR –  beautifully stylish vintage and antiques, ironstone, art, etc.
THE EVERLASTING GARDEN – Glass, glass, glass, and more glass. All vintage and some really cool pieces at great prices, too.
TWO BE CONTINUED – Fantastic glass huge  collection gorgeous milk glass
Here is another post from a while back that featured many of Etsy's beautiful collectibles.
Best Etsy Shops for FURNITURE
BUCKS COUNTY ESTATE TRADERS – They have everything. HUGE COLLECTION!
CHATSWORTH ANTIQUES – This is an old (when I lived in Westchester County, NY) source in Mamaroneck, NY, that I have been to several times. They always have beautiful vintage and antique furnishings at excellent prices.
DIANE MARIES HOME – Another place that takes vintage furniture pieces and fixes them up.
THE CRAFT OF INDIAN ART– carries beautiful bone furniture.
LIBERTY & 33RD– They always have some of the best pieces.
VINTAGE REFINED DECOR – Beautiful vintage pieces which they will gladly make even more beautiful with paint. They can be customized in any painted finish you like or, if stained, can remain that way too. Great prices!
LIVEN UP DESIGN– They make these incredible custom-made benches out of gorgeous fabrics. And, also grass-cloth-covered tables of all kinds and more. Above are two small navy grass-cloth-covered consoles. However, they make all kinds of tables, beds, and other pieces. It's a very cool source.
SILLA LTD – Exquisite collection of high-end antiques and art. It's a must-see.
STENELLA ANTIQUES – One of my favorite sources for fantastic traditional vintage furniture and antiques.
Best Etsy Shops for LIGHTING
While there's a lot of lighting on Etsy, it's a bit spotty for shops that focus only on excellent lighting. However, some new sources have cropped up in the last year or so. Or, they have come to my attention.
BIRCHARD HAYES– While they have an extensive collection of furniture and art, they have an extensive collection of vintage lighting.
CRISTALLERIA MURANO– Gorgeous Murano glass chandeliers. There is one in the widget below.
UPGRADE LIGHTS – This shop should really be named Upgrade Shades. For, that is primarily what they sell; hundreds of 'em in a wide variety of fabrics, shapes, and attachment variations. Some of the silk shades look quite expensive, but they're not.  Plus, they have thousands of fantastic reviews.
Best Etsy Shops for PILLOWS – Fabrics and Window Treatments
If I don't comment, it doesn't mean that they aren't as good. They're all wonderful! However, my eyes are turning into squares. haha
Well, I guess we all know that if you want to find cool pillow covers, Etsy is a terrific resource.
And, if you want to learn ALL about throw pillows, click here. They're more complicated than some think!
ELEGANT FABRICS – 100s of gorgeous high-end fabrics from Lee Jofa, Scalamandre, and many others. I gather that these pieces are remnants. But the prices are fantastic! Oh, and it's based in Canada.
BY HARRINGTON, IS on Etsy and an excellent source for window treatments. She does offer 15% off on Etsy.
However, she has given me a promo code to give you guys to get 20% off on their website.   Use code: SECRETSALE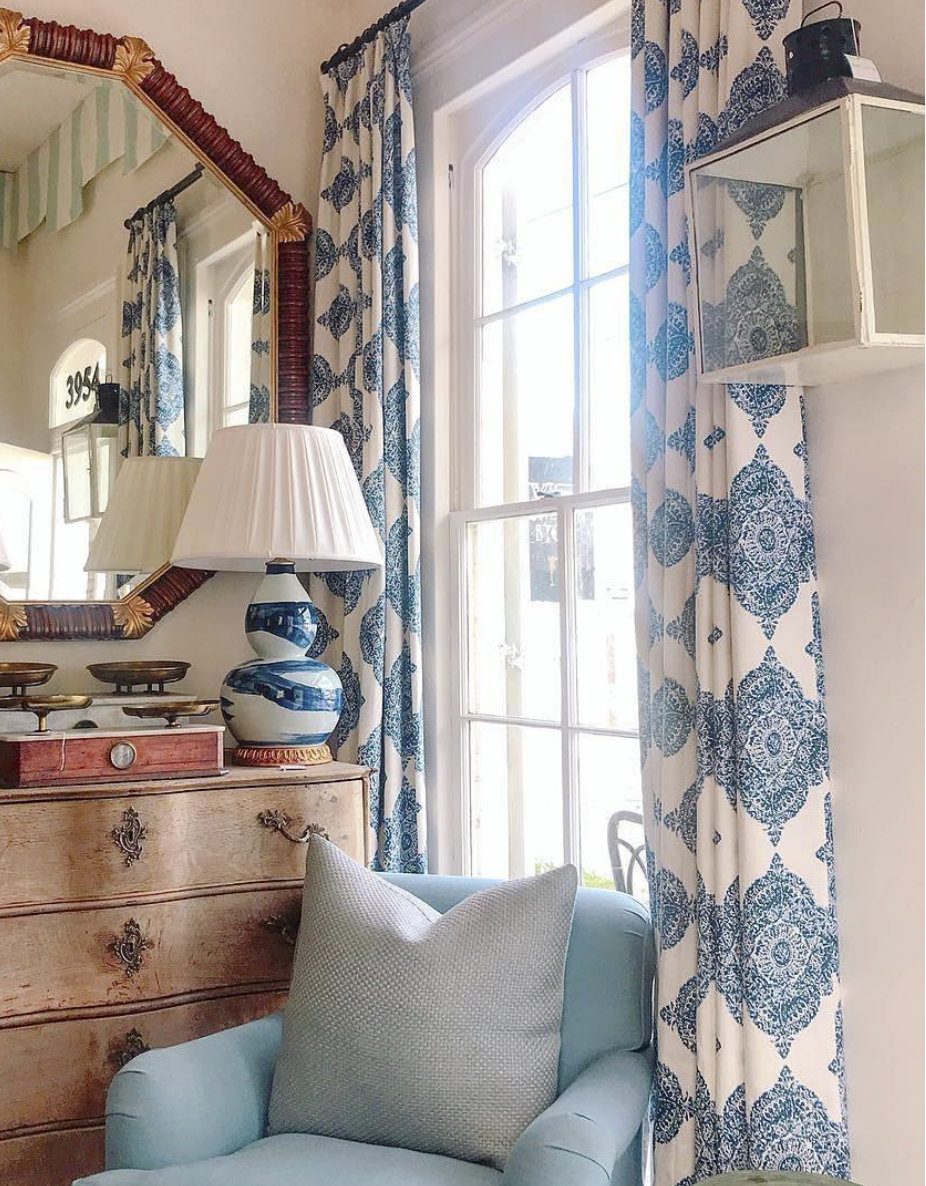 JLL HOME STORE – Gorgeous window treatments and pillows. (See above) The drapery fabric is by John Robshaw for Duralee. We did it for Roman shades for a job a few years ago. You can see it here. There are two blue colorways, and I believe that ours is the lighter one.
LYNN CHALK – pillows and gorgeous custom window treatments. Her pillows are more expensive, and I'm not positive, but I think she includes the down and feather inserts.
If you're looking for pillow inserts, here's a whole bunch. Please remember that if the pillow is 16″ on any side, the insert needs to be two inches larger. Smaller than 16″, one inch is fine.
MOTIF PILLOWS – Many beautiful designer fabrics featuring some of the more obscure fabric designers such as Peter Dunham, Robert Kime, and Schuyler Samperton
Many of these companies feature in the Laurel Home Essential Paint Color and Palette Collection's palette portion. And a lot of these sources are in Laurel's Rolodex as well.
Etsy shops for RUGS
The source below has hundreds of fine rugs.
OLD NEW HOUSE – has thousands of rugs of all shapes and sizes. Most are vintage and antique. I don't recognize their names, but they are part of the Dilmaghani family, a well-known, respected source for fine Oriental rugs in Westchester County.
ORIENTAL LOOMS  – High-Quality Handmade Rugs at Wholesale Import Prices.
CARPETS BIZARRE – This is a beautiful collection of affordable hand-knotted rugs featuring an extensive collection of colorful Oushak rugs.
As I always say: "Heavens to Etsy!!!" :]
And, below is my super-widget with some things you may have seen before but at least half that you haven't.
Please enjoy and click on any image for more information!

please pin this image below, to your Pinterest boards for reference
I can't wait to share the new guide with you!
There are so many fantastic sources. And, many are sources I've never shared before. So, please get ready for the 30th of November when it will be out.
xo,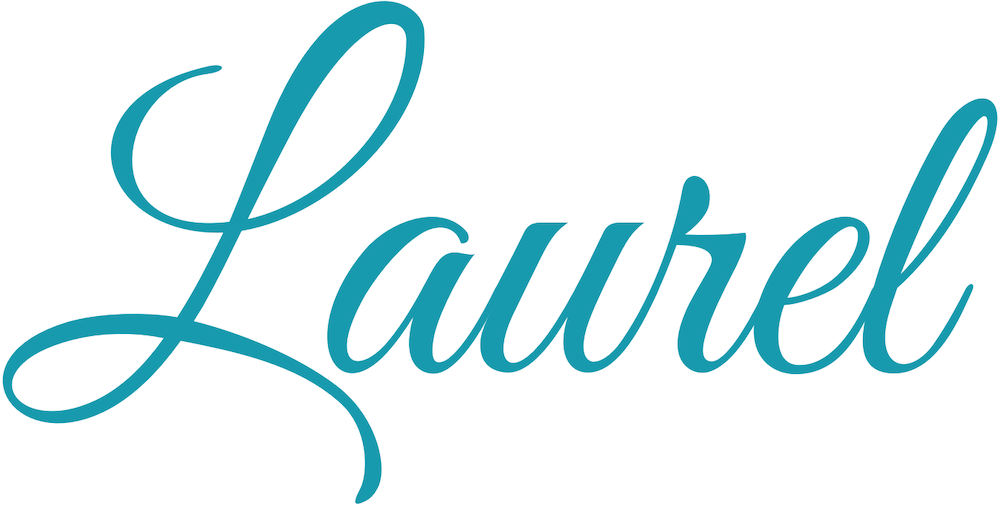 PS: Please check out the newly updated HOT SALES

*For Rolodex, Paint Collection, and Blogging Guide owners:
If you are ever looking for your download link for Laurel's Rolodex or any of my other guides, please do a search in your email for SENDOWL. That should work.
Would you please do this before contacting me? It would help me out a lot. That is unless you dumped your entire hard drive into the ocean.