And, Why I'm Proud To Be Called A Pillow Fluffer!

When I was in design school back in the late '80s, I would quip smugly that interior design is so much more than just figuring out the throw pillows.
Years later, I realized that I was wrong.
Actually, throw pillows are everything.
Well, almost everything.
Don't believe me? Check out the following rooms, put your finger over the pillows, and imagine that same room without them.
Above and below by me.
My old living room in Bronxville, NY.
Throw pillows are one of the easiest ways to add a lot of pizazz to your interiors.
I mean, the pillows are front and center. Put a cheap (but still nice) fabric on the sofa. No one will notice because you spent your wad on the exquisite fabric on the pillows! That is what they and you will notice most.
In fact, if you muck up your pillows, you can destroy your room in one fell swoop of goose down.
It is very easy to screw up your throw pillows. I see it all the time. Flat, shapeless, limp, lumpy, and sad.
What I didn't realize back in 1988 is that decorative throw pillows are actually quite complex.
Here's the skinny on what to do and look out for.
Inserts
Okay, there was a time when I kind of turned up my nose on anything but down and feather pillows. And, preferably a blend of 50/50 down and feathers.
However, these days with so many people not wanting anything from an animal, allergies, expense… Whatever the reason, I am acquiescing from that stance.
Actually, the down alternative fills that are 100% polyester are quite nice. Please note that this is not a foam insert. No foam inserts for throw pillows, please.
I still love the 50/50 down insert, but 30/70 is fine, and even a good quality 10/90 is preferable to some crappy foam insert.
You want your pillow filling to be nice and full.
In fact, better to full than too skimpy. If you are doing, say, a 20″x20″ throw pillow, and your insert is also 20×20, it will be too skimpy. The only exception might be a particularly dense insert, but they usually aren't dense enough.
Here's the rule:
If your pillow is 18″ or larger, the insert should be two inches larger on each side or 20 x 20.
However, if it's a lumbar pillow and one side is smaller, or a square with sides less than 18″, the increase is only one inch.
So, if your finished size is 14 x 24, then the insert should be 15 x 26.
I have even gotten a 24×24 insert into a 20″ pillow. Absolutely fine. So better too big than too small. Too small, and your pillows will look like they had their stomach stapled and lost 100 lbs. No flabby pillows, please.
Where to get pillow inserts for throw pillows?
Well, you can get them at any big box store. However, if you want some that are higher quality, one fantastic source is
There are also dozens of terrific sources on Etsy.
And, Arianna Bell also sells them. In addition, they have a more detailed tutorial and cheat sheets for sizing.
How large should the throw pillows be?
Well, it depends on the size of the furniture.
But, dinky pillows are not rich.
For most sofas, if doing four pillows, I do two @20″ and two @22."
OH! and BTW, very important. If you don't already know this, pillows should be measured UNFILLED– from seam to seam (or welt to welt if there's welting). I got into trouble recently because one of my vendors measures their pillows filled which is not an industry standard. First of all, it's impossible to get an accurate and consistent measurement when they are filled.
If you order throw pillows from a furniture manufacturer, do not assume they know the proper way to fill a pillow.
Storytime.
Usually, I have the pillows custom-made, but not always. Last year, I ordered a mess of pillows from CR Laine and furniture for a wonderful client. We were mostly using their fabrics and trim this time, so it made sense to do their pillows.
The size for the sofa was 18″. This is what an 18″ pillow looks like.
My old living room in Bronxville, NY
They weren't made for these chairs. I've had these pillows for 24 years and still love them! They are a little small but acceptable, I think.
Therefore, I did a custom order and did two pillows at 20″ and two at 22″.
You can see that in the images above of my living room and my client's living room with the yellow sofa. Lumbar pillows are usually about 14″ x 24″ or so. The one in my living room is a non-custom pillow from Bliss Studio.
This client received her CR Laine furniture and was happy. But after weeks, the pillows were bugging her, and they were bugging me too, quite frankly. I measured them. And, they were from 2″ to as much as 4″ larger than specified!
Below, you can see the pillows the way they arrived.
(This is the client, now dear friend with the fantastic kitchen!)
Beautiful, but mostly a little too big. It's primarily the black pillows on the sofa, and the ones in the window seat were the really huge ones. The floral pillow is fine.
I called my rep, who said that they measure the pillow when it is filled.
What?
How do they know how big to cut it then?
That makes no sense because the fill size could be many different things depending on how full it is. I'm not trying to be a miss-know-it-all, but in my 24-year working history have never heard of such a thing. We did take care of it, and the pillows are perfect now!
For chairs, you will need to measure the inside, but it gets a bit tricky because the pillow "shrinks" after it's filled. I find if the interior is, let's say, 20″ wide, I would not go wider than 22″ if a lumbar pillow or 19″-20″ for a square pillow.
What else do you need to be concerned about with your throw pillows?
Make sure they put in zippers!!! Please don't assume they will because your pillows will come without them as soon as you do that. Of course, you'll want to be able to remove the pillow cover for cleaning purposes.
Pillow corners. I like mine pretty sharp. I am not fond of pleated corners. Sharp corners = upscale, expensive. Pleated corners are not my preference. But, it's important to specify if it's important to you.
The best places to get cool designer throw pillows
Well, it used to be that the only way was to have them made. But that was then, and now, you can get amazing pillows in zillions of places.
One place to get pillows with expensive designer fabric for not-a-lot-of-$ is Etsy.
But here's what you need to know about Etsy pillows.
Although it looks like only one person is making them, they are made by many vendors, but there's an "Etsy style."
There's usually no welting. I actually like this and sometimes do specify pillows without welting as it gives them a little more modern look. But if you like welting, you'll need to find out if they'll do that.
The expensive fabric is usually only on one side, and on the back is something plain and far less expensive. However, they will do the expensive fabric on both sides, but of course, the pillow will cost more.
***
The pattern may or may not be centered on the pillow. You'll need to specify if it's important to you and/or if it's a pattern that would look bizarre with an off-center pattern.
Is there a particular part of the pattern you'd like to see or not see? Again, you'll need to expect an upcharge for that.
The pillows might not match each other if ordering in pairs. Sometimes I'll have them put one part on one side and the other part on the back. In some situations, I actually prefer that because there's a huge repeat, and/or I won't get to see parts of the pattern I'd like to see.
The pillows do not come with inserts.
Who knew that ordering throw pillows could be so complex?
I didn't until I started working in the business, and that is when I found out the truth.
And finally, some great sources for throw pillows.
Most of these are in Laurel's Rolodex, but there are dozens more in the Rolodex not listed here.
In addition, there are two sources, each with a gorgeous website, that I'd like to highlight.
The first is Hollie Rich of StuckOnHue.
If that name sounds familiar, it's because Hollie is a delightful, and frequent commenter. At present, her Etsy shop is closed. She chose to focus her brand on her own website. And, the website is absolutely gorgeous.
[By the way, after what happened this week to me, building your brand on your own website is always a good idea! Please scroll to the bottom of this post.]
Hollie has fabulous taste and has a beautiful selection of throw pillows. However, if there's a fabric you don't see there, she can probably get it for you. And, she also sells designer fabrics by the yard.
But, there's more.
For each throw pillow, Hollie has images of the pillows in a gorgeous room setting.
This room above is Hollie's incrediblygorgeous living room taken by stylist, designer, and photographer Stacie Flinner. All of these pillows above are all on Hollie's website. Isn't that cool to show the throw pillows so beautifully in situ?
But, get this. She takes the same sofa and room setting and changes the pillows.
Oh, I love this look too! This is a testament to the power of throw pillows!
Wait. Is that the Brooke 3-seat sofa from One Kings Lane? It sure looks like it! Those lamps look familiar too. Hmmm… I'm hoping to expand on this.
In the meantime, there are dozens of these gorgeous image like this on Hollie's website. But, there's even more! After each pillow, Hollie lists all of the coordinating pillows. So, there's no guesswork.
In addition, you can order your throw pillows in Etsy style with no welting and a contrasting fabric on the back. Or, you can order the pillows with the facing fabric on both sides.
And, finally, Hollie also offers a variety of piping, welting, trims, and flanges, if you so desire.
Another terrific source that currently sells on Etsy, but also their own website, is Arianna Bell. In fact, Arianna Bell's pillows coordinate with Hollie Rich's.
Above are some pretty pillows from Arianna Belle.
One difference here is that Arianna Bell offers pillow inserts and will stuff the pillows for you. Believe me. It is not like putting a pillowcase on a pillow. Stuffing the throw pillows takes a lot of muscle.
And now, I hope that you'll like this.
Below are numerous Laurel-curated pairings of five pillows in each row. If you click on any image, it will take you to the source.
Most of these pillows come in a wide variety of sizes, and most come in both lumbar and square versions.








And below are some of my favorite sources for ready-made pillows. Some of these sources also sell high-end window treatments and other soft goods made to order.
*********
please pin to Pinterest for Reference
Oh, one last tip.
If you are looking for something on Etsy but don't know where to find it, let's say you see a designer fabric like a Quadrille fabric, for example. Go to your google search box and put in the name of the fabric, pillow, Etsy. Click and then, when the search page comes up, hit the images tab. They'll all pop up. :]
xo,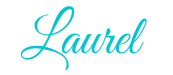 PS: Please check out the newly updated Hot Sales!!!
If you like this type of post and need more help with rules, tips, proportions in your living, dining rooms, bedrooms, entries, windows, etc. And you don't already have it, please consider getting 333 Difficult to Find Rules and Tips You Need to Know