Hi Everyone,
I get it.
I really get it now.
What do you get, Laurel?
I get why people stay in the same home for their entire life.
However, that's not what I'm doing. No, and believe me, this is not easy. Two weeks ago, I bought an apartment in another state, and now I've been getting the Bronxville apartment ready to go on the market. It's been quite a sense of accomplishment. After holding my super at gunpoint and chaining him inside my place, he finally finished everything.
Actually, he's a very sweet man, and now that I've lived here for eight years, I realize that you have to stay on his radar, and he'll come over and do the work.
And now, I want to show it to you.
This morning two young men with masks showed up. The first one is an architect who came to measure the space, and then he's going to do a computer-created graphic of the floor plan.
After him, a photographer arrived to photograph the place.
Naturally, I've been running around cleaning and hiding.
Cleaning and hiding. I hid so well that it took me an hour to find my cell phone charger. But, of course, I had to stage the apartment, as well. I think I adhered well to my basic philosophy of staging, which you can read about here.
The official listing might be coming out on Monday.
Isn't it funny? We get our places fixed up to sell them but don't have a chance to enjoy them for very long afterward.
So, of course, after the photographer left, I took some more photos with my phone.
Therefore, without further wasting your time, let's take a look, and I'll share what was done.
First up is the cabinet in my entry. You may recall first seeing it in this post from five years ago.
Across the entry from the cabinet is my galley kitchen. The wall color is a Laurel Home Paint and Palette Collection color – Benjamin Moore – Pale Avocado.
The range, microwave, and fridge are all brand new. And, no, nothing fancy, but all of the new appliances work great. The refrigerator is nice and quiet. And, the range is much, much better than the one I had.
Some of you may remember when I wrote this post back in June 2017 about my appliances dying.
Honestly, the dishwasher had died, and the microwave, soon after. I've been using a darling retro counter nuker, which does the job. The fridge has been on life-support ever since and has just hung in there because I'm sure it didn't want me to starve.
If you would like to know what I got, you can check them out in the mini-widget below by clicking on each one.

It was slim pickin's for the fridge because it had to be a 28″ refrigerator, and there aren't too many that size.
The other new item in the kitchen is a long shelf over the sink. I found it on Amazon from a brand called Kate and Laurel. I was not too fond of the other two shelves and can't believe I lived with them until a few weeks ago. But, that's life. You can't see very well, but I staged the shelf with some stuff I already had.
I should've taken a photo looking towards the cabinet in the hall, but I didn't. The photographer did, and he said that he'd send me some of the images. So, if I get a good one, I'll add it to this post later.
Next up in my Bronxville apartment is the spacious living room.
Or, on occasion, it's a living/ dining room. You may recall how I turned my desk into a big dining table with the tackiest table cloth ever. My family loved it!
My living room faces south. I mean, SOUTH. At this time of year, without the shades, it is blindingly bright in mid-day. I know because I moved in December 2012, and there were no window treatments except for the Pottery Barn drapes; they only did so much. By the way, even though I washed them while they were down, I decided not to put them back up.
Not much has changed in this room since I furnished it in 2013. You might enjoy this post from November 2012, where I explore decorating with yellow walls. You'll see my Bronxville apartment before I moved in.
But, I spent the first several months furnishing the living room.
Here are some early shots that were taken with my Canon, which I no longer use. The only new thing, I believe, is the little coffee table, and of course, Joe wasn't here back then. Please, I know that I never changed his pot. And, the little guy is still growing! He has a real trunk now!
When my super first came over to look at the apartment six weeks ago and talked about the painting, he suggested that I paint everything gray.
Haha.
Ummm, no. I told Jose that he's been watching too much HGTV. He laughed.
However, I decided to tweak the Hawthorne yellow. However, while Hawthorne yellow is one of the Laurel Home Essential Paint and Palette Collection colors, its replacement. And, that is America's Heartland.
America's Heartland is very much like Hawthorne, only a shade lighter.
However, it's lighter, without being in any way icy. It is a classic, pale butter-yellow. I went with another Laurel Home paint color for the trim and ceiling, which is Super White. (ceiling flat, trim semi-gloss) I have never used Super White. However, it's Vicente Wolf's favorite white. And, I have always admired how it is both warm and clean looking.
And, that is exactly what it is. I love it! It is definitely an excellent "universal white."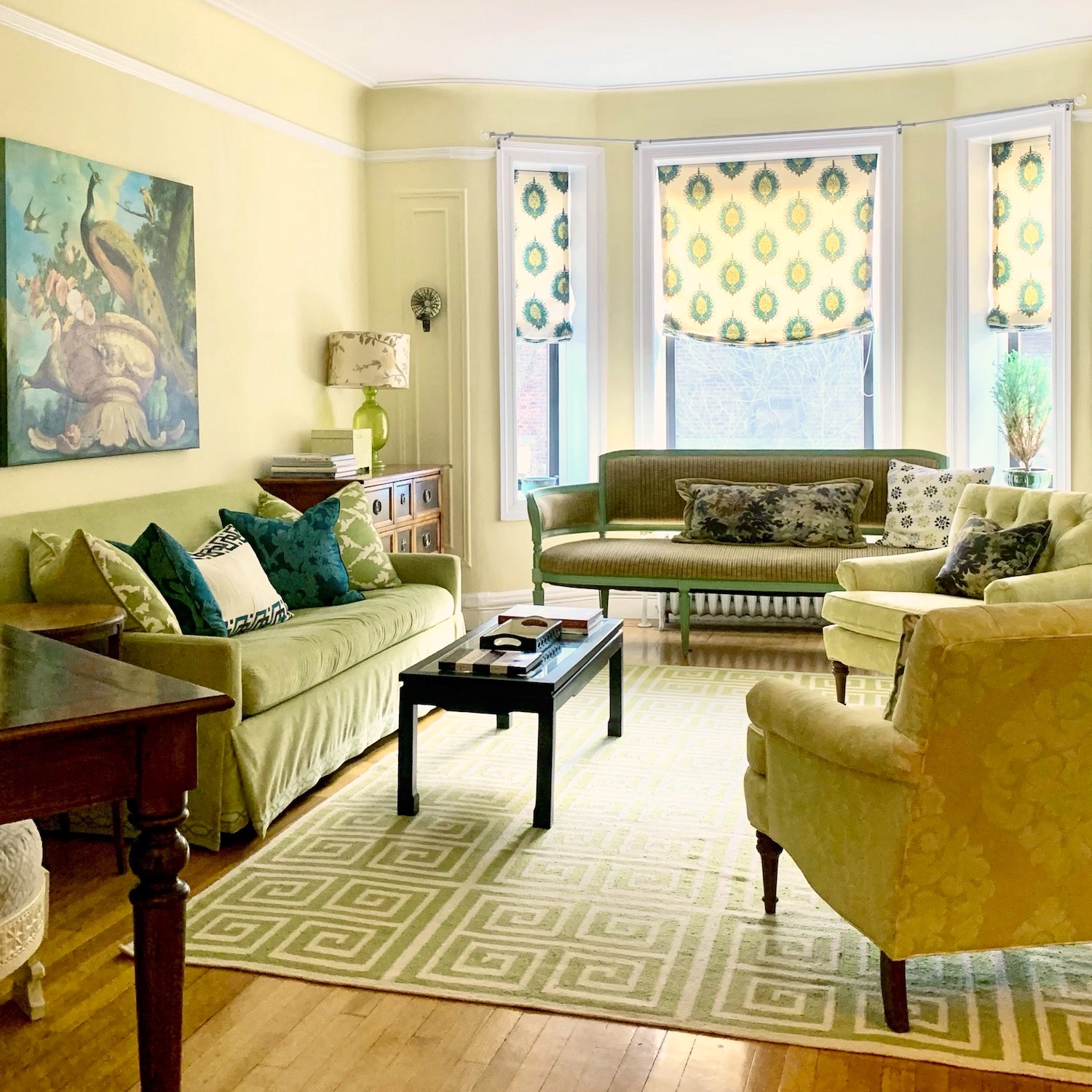 Walking out of the living room, we'll turn left, and shortly thereafter is the bathroom.
This room was a big bloody mess for way too long. A pipe above me had burst, and for a while, I was living with a third of the ceiling covered with black plastic. But, it was okay as Jose did fix the leak. It's remained dry ever since.
The previous color was Benjamin Moore Shoreline, and it is a soothing color. (please read about the best gray paint colors for bathrooms and other rooms, as well.) However, I thought I would try a different pale gray. So, this time, I went with Benjamin Moore Paper White. Both are part of the Laurel Home Paint and Palette Collection.
Well, I love this color, too. And to tell you the truth, I'm hard-pressed to tell you the difference.
I'm sure I could if the two colors were side-by-side, but it looks the same; it looks the same once up on the wall.
That's my old Serena & Lily mirror that they don't carry any longer.
And finally, my bedroom. Remember when I asked for your help with it?
I finally got some new sheets last summer from Bed, Bath & Beyond. I know. I never completed the room with Serena & Lily. However, I'm hoping to collaborate with them in my new place.
Here, you can see my fairly new lamps from Bradburn Home.
It appears they might be phasing this one out. Either that, or it's out of stock.
And, of course, there is the magnificent Mural Sources Chinoiserie wallpaper.
I purchased the rug from Overstock.
And yes, the wall color, trim, ceiling, and white cabinets are all Benjamin Moore White Dove.
You may recall a different version of this view taken with my old I-phone. These photos are so much better!
Ah, the leaves are almost all gone now.
I know—The cable wire. We did move the TV for the shot, and it was back. So, I just shoved it out of the way. lol, I know how much it bothers some of you. :]
I'm going to miss this room a lot.
It was this room that sold me on the Bronxville apartment even before I saw it in person. And, I bet it'll be the same for the new owner.
I love lying in bed and looking out the window at night. When I'm lying down, my view is mostly the sky. Sometimes I can see a very bright planet and stars too. Planes fly overhead, coming in for a landing at one of the airports within 20 miles of my Bronxville apartment.
Well, they aren't nearly as frequent, but I just heard one.
I hope you enjoyed seeing my Bronxville apartment. I'm quite attached to it, but I'm sure when I have my things in the new place, it will begin to feel like home.
Tomorrow, my son, Cale, is expected to give me a hand with getting rid of things. Then we'll spend Thanksgiving together, watch some movies, listen to music, make each other laugh.
I know that they are recommending that we don't have large gatherings this holiday.
And, I think that's wise. Realistically, it means some of you may be alone and feeling sad about that. Or, even if you're not alone, you might not be able to see your kids or parents and dear friends this year.
Maybe some of you are having a "Zoom" Thanksgiving, or some other way, you can see your loved ones virtually. I guess the important thing to remember is that we're not really alone. And, I do believe that better times are on the horizon.
In the meantime, please check out the HOT SALES for some super sales that are really heating up. There are many early Black Friday sales and one that's starting on Monday. Also, the Holiday Shop is full of great gift ideas and decorating ideas for your home.
xo,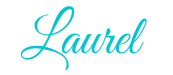 PS: If you or someone you know might be interested in purchasing my apartment, please contact the listing agent, Dan D'amico, here.
While you never know with real estate, my next-door neighbors had a buyer the first day their apartment went on the market!