This year for some reason, I decided to decorate for Christmas.
Or Hannukah. Or the winter solstice.
However, we are having a blessedly warm December; now THAT is a gift!
A few years ago, I had a tree. Long story which I won't go into, but I went out and bought a lovely pine tree and a stand.
I went to Target and got a whole mess of really pretty ornaments. I was amazed at how cheap they were.
Here's a small portion of my tree.
This year, I went to Target and aisle after aisle looked like the remains of a perfectly roasted turkey carcass after a dozen hungry lumber jacks had gotten a hold of it.
Ironically, I'm not all that keen on shopping. I know, but I'm not. Not for myself, anyway.
Stepping back in time to something I wanted to mention.
A few days after Halloween, I went to Homegoods for the first time. I was going to post about that back then but because the memory card in my camera was busted, I lost an entire day and had to redo my photo shoot. I was incredulous that there were so many Christmas decorations out so early in November, butttt, the joke is on me! That is when I should've been shopping for them!
Have to get this one in. I had the most darling cashier check me out with a million dollar smile. She let me take her photograph and said that I could post it on my blog. And yes, she was smiling and giggling, the entire time.
Theone, is her name. As in "The One." :] I think they need to make her a VP stat.
And yes, that's a plastic boxwood. lol
Fast forward to early December and Holiday/Christmas Decorating
It's a lot of bloody work! How do y'all do it year after year and the presents and the cards and the parties? Maybe some of you just put up the same thing every year. Please tell me.
I figured the best place to start decorating is with my prized possession. It's an antique 7 foot bookcase I have in my entry which is 8 feet long. It fits perfectly. I got it about 15 years ago. I fell in love with it right away, except that I longed for it to be painted.
Here is the before in my old living room.
Please note the Pikachu cake server hanging out on the floor. lol No idea how or why it was there. But I did have two little boys at the time!
Back to the painting of the antique bookcase. Yes, I know… there are many who would frown at the idea of painting such an old piece.
I can certainly respect that, but painted furniture has also been prized in fine antiques.
I quickly enlisted the services of a wonderful decorative painter, Robert (we all call him Bob) Hoven who I first met when I took a decorative painting class from him in 1989 at Parson's. He sent his top assistant to do most of the work and then a week later, he came to finish it up! I was thrilled then and I still am, 15 years later, here it is!
Right. It doesn't exactly look magazine-ready, now does it? haha! It looks yellowish here, but I took these pics at night and you cannot believe how dark it was in the entry. It had to be because I didn't want lights reflecting all over the place. It's more cream with an ever so slight greenish/gray cast. Very pretty!
And… Abracadabra (I wish!)
That's better!
Better yet!
This is practically everything I have!
Inside the case
Lovely carved trays – HomeGoods
Mercury Glass dishes/glass goblet vases – Vagabond Vintage
Bronze Dogs – Belonged to my late brother and were a gift to him from sister, Holly!
Bronze Dancing girls – Belonged to my grandmother. The only thing I have of hers.
The old silver candlesticks were given to me by my former housekeeper. Very lovely woman. Miss her.
Yellow Chinoiserie boxes – Bungalow 5 but discontinued unfortunately
On top of the case
Orchids – Trader Joes.
Poinsettias and other plants – Nature's Cradle in Eastchester, NY
It's a lovely local nursery where Mikenzie Norwood took great care of me.
I also bought a whole mess of these lovely plants called Frosty Fern.
We'll see how long it takes me to kill them.
Deer – Allandale Farm in Boston where my son works. We visited the store last month just before Thanksgiving.
Ornaments – Target (Tarzhay)
Bronze Cache Pot and painting I got many years ago on one of our sojourns to Rhode Island
Lamps – Frederick Cooper but discontinued
I took this one the other night with my cell phone. But the rest were taken with the Canon Rebel T2i
The dish is from Anthropologie and the faux fruit from Target
For my home I really love this tone on tone look. It doesn't scream Christmas. And I adore white Poinsettias! Well, I guess they are really yellow!
What happened to the settee, Laurel? Did you sell it?
No, it's still here.
Thar she is! And yes, that's a dead orchid.
Tomorrow, I'll tidy it all back to where it's supposed to be. (sorta) :]
I'll probably be taking some more photos to experiment with some other looks. I really want to put my bedroom mirror up there, but it weighs a ton and I'll need some help.
Below, the candles look fake but they are real and blessedly unscented. Although Bronxville is an upscale, sophisticated town for the most part it is very difficult to get a normal unscented candle. I got these at a Kensington Paper – owned by Paisley Kelling. It's a very charming shop, in town and has wonderful gifts. They also sell online which you can access from the link. (no affiliation whatsoever)
A little vignette I created with a Chelsea Textiles Gustavian style demi-lune table. Mirror from Wisteria. I love how the mirror reflects the glow of the candlelight and picks up the shimmering ornaments.
Maybe that's what's so wonderful about Christmas.
For a little while, we get to bask in the magic of light and the things we hold most dear.
xo,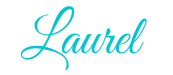 Save
Save