Is there anything more magical than a beautifully decorated, beautifully lit Christmas tree? Here are 22 such beauties that I have compiled for their beauty, ideas and inspiration. (I really struggled choosing the one for the main photo!) Some are simply adorned and some are decorated to the hilt. (and I mean hilt!) In most of these images, I also tried to incorporate wonderful examples of a tree that was fully integrated with the rest of its beautiful interior design. In other words, the tree belongs in the house its in.  As an aside, many of these are not credited because I could not find the original source, so if you happen to see your tree here and want credit, please just let me know and I'll be happy to update the post and give you a nice back link.
Normally, I don't have a tree of my own, but two years ago, it felt like the right thing to do. So, I went out and got myself a pretty blue spruce and a sturdy stand and then I hightailed it over to Tarzhay (aka: Target) and loaded up my cart with these incredibly beautiful (but cheap ornaments) I got the little white lights and a cord with a dimmer and voila. The first image is a tight shot of my tree. It was all in greens and golds with a touch of blue. I absolutely loved it!
Here are my selections for 21 more magical Christmas Trees.
This tree has to be one of the most exquisite Christmas trees I've ever seen. It truly is a work of art, featuring my fave flower– hydrangeas. I'm not even sure if there's an evergreen underneath, but does it matter?
I love this tree for its simplicity and it is just the right feeling for this casual, sophisticated room
The above tree is a coastal tree from Seahorse and Stripes
Cynthia Lee
Here are two rather Atonal trees with a vintage-y old-fashioned feel.

The designer of this tree, Ashley from the blog, Cherished Bliss calls it Rustic Glam. I think that's quite apt. Lovely tree!
I really do expect the Sugarplum Fairy to come flying into this scene.
Alright. I know what you're thinking and I debated adding this one to my collection. but first of all, it's a really great photo and second, it's just so fabulously over-the-top, yet feels very much at home amongst the grandeur of this elegant French home.
Perfect!
A beautiful old-fashioned European-inspired tree.
The colors here really compliment the stone. It's all so warm and cozy. Grab your nog and sit by the fire!
an enduring classic. Red and green.
for your pinning pleasure!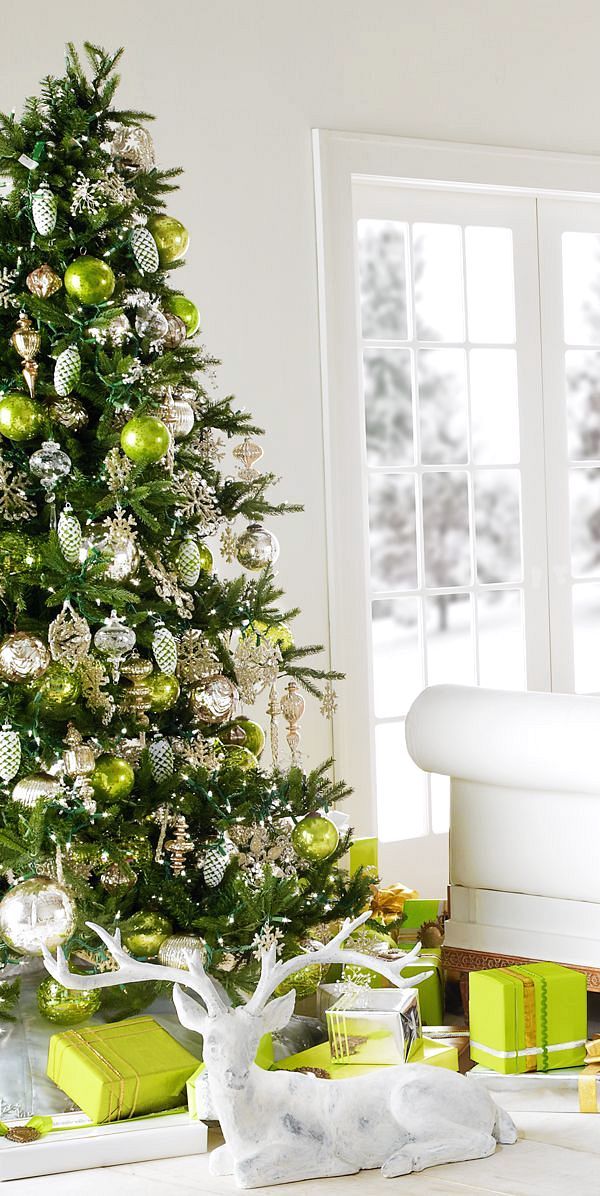 A modern classic. Green, Chartreuse, White and Silver. Very fresh!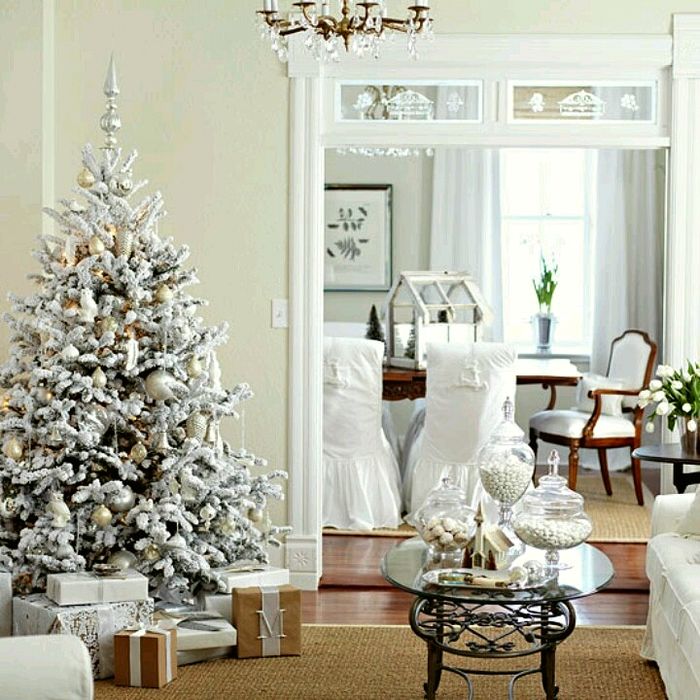 white on white flocked perfection.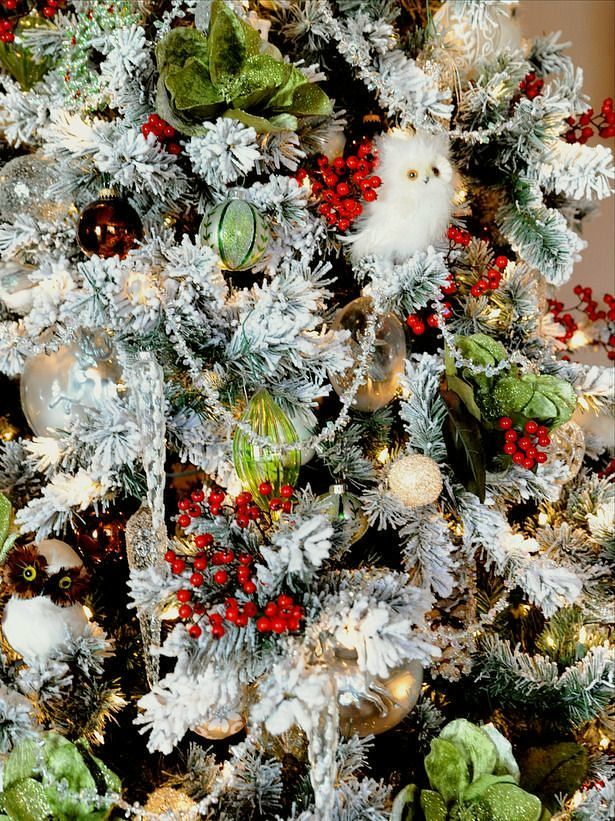 Angelic
I chose this tree because it's modern, fresh and young.
I can almost smell the fresh pine!
this is just so darned pretty! From French Country Cottage
and the lovely home below is also from French Country Cottage
and finally, two images from Amanda Brooks' "shack" in the Adirondacks.
Well there it is– 2013's Xmas Tree collection.
Safe, Happy Holidays!
Laurel
x