Right. This doesn't look like the homes you see staged on HGTV. Please read on to find out why some of their home staging ideas suck and then some practical tips that the professionals adhere to.
Below is more like how a "staged" home should look, IMO.
Hint: And that is neat, stylish, pulled together, and like somebody actually lives there?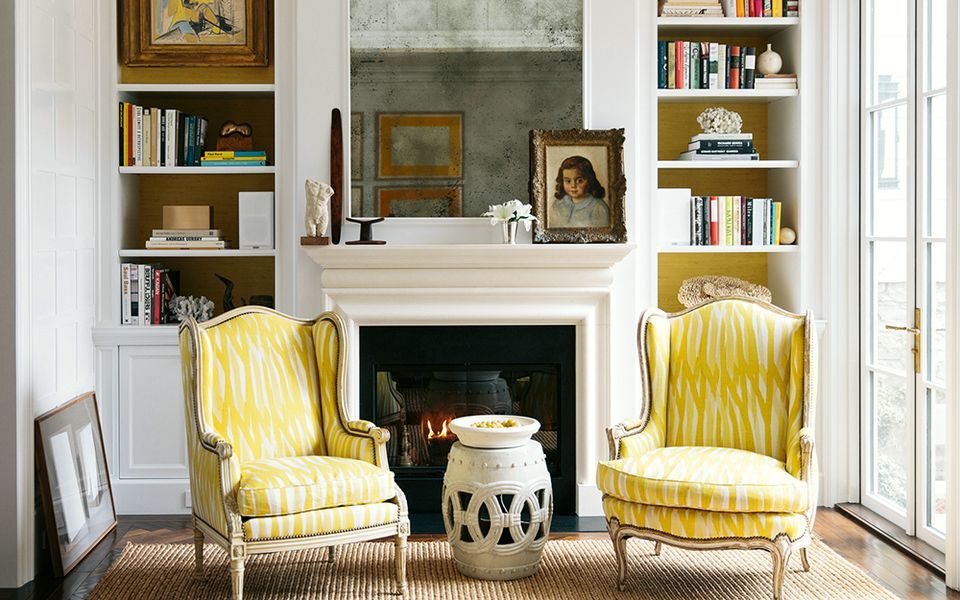 The home of Susan Greenleaf – Lonny Mag
Do you remember in the not-too-distant past, a time when we sold our homes without a home stager? Then, someone got the idea that they could start a business helping people fix up their homes for resale. It IS a great idea. It IS a great service, but here's what some people don't realize.
SELLING YOUR HOME IS GOING TO COST YOU.
upfront.
However.
You are going to get it ALL back and then some, in the back-end.
If you do it right.
Oh, and just so you know, per my HGTV rant about the ways they mislead LIE to us, you cannot get your home ready for resale with only $2000. That is pure fantasy. (I know that you already realize that.)
I don't even like HOW their homes look which is bland, boring, and often sterile. Plus, some of their advice, quite frankly, makes me wanna throw something really heavy at my TV.
So, before I get into what you need to do, I'm going to remind you of some of the nonsense we are subjected to with alarming frequency.
THE HGTV GUIDE OF HOME STAGING SUCKITUDE
(home staging ideas you need to steer clear of )
make it completely devoid of any and all personality because we don't want it conflicting with our buyer's personality.  Please remember. Buyers are very dumb and won't be able to see past your crap to be able to imagine their own crap in what might be their new home.
do not have ANY photos of yourself, your mom, your dad, your kids and especially your pets. That way, they can tell all their friends what a cold unfeeling bitch you are.
be sure to put up one of these cheap [and cheap looking], boring, generic black chandeliers. These need to go in every single dining room that's staged or you

will

TURN OFF the buyers! (yawn…)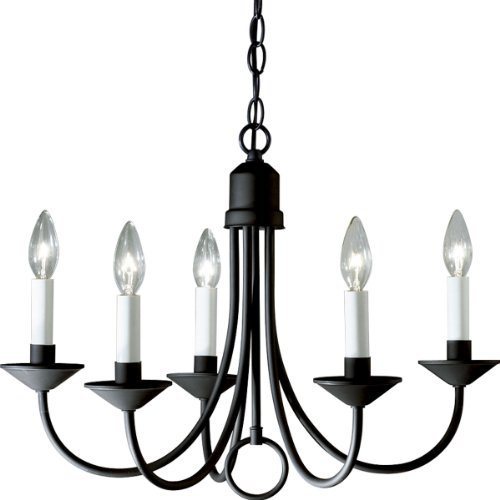 A popular HGTV designer actually said this regarding a "clever" solution for a cheap window treatment idea. [I am pos. that they gave her a date rape drug before she wrote this]

"Here's a trick:
Use PLACEMATS.
OMG!
First, apply a hook-and-loop fastener to the placemats and attach them in a row to a basic curtain rod. Now that the placemats are attached to the curtain rods, pin them together at the bottom, and you'll have a stylish valance that costs about $12″
How adorable! Buyers absolutely love this shit! And it's going to look so fabulous with the new stainless steel appliances, graaaaanite counter tops, and cat-puke-beige walls.
However, beware, because you must not be too "taste specific." Although, exceedingly tacky is okay, I guess.
Gawd. I must stop this!
Sorry. I did not intend to make this another HGTV bash, but blimey, they are really asking for it!
Alright, let's get serious now. :]
Do you need to hire a professional stager?
Probably, but not necessarily. First you have to hire a KILLER REALTOR. and I mean one who sleeps with her cell phone surgically attached to her ear. We had one of those and I can't recommend her highly enough. If you live anywhere near Northern Westchester County, New York and need to sell your home, call Angela Kessel.
She's pretty and really smart and she will sell your place in about two [sometimes it's three] seconds and get the highest dollar the current market will allow. She returns your emails, even before you hit send. She made the entire process as easy and uncomplicated as could be. HOWEVER. We listened to everything she told us and did what we were told to do!
You can get a lot of FREE HOME STAGING ADVICE from your professional realtor.
BUT…
again, you have to LISTEN.
Sorry, if I sound like a patronizing first grade teacher, however, I have seen and heard too much and won't mention any names but the first rule in home selling IS:
IT'S NOT YOUR HOME ANYMORE.
I know that you love it. I know that the reason you need to sell may be something that's caused you pain. I know, I know, I know… You raised your kids there. You have 20 years of intense memories and you've fixed it up so cute. However, if you've lived in your home for more than 2 years, you cannot possibly be objective. Not, even me! No one is!
You must detach and unhook.
Go to therapy if you must. I am looking out for your pocket-book here. And your emotions are possibly going to render it penniless. Please don't do that. Get great advice and follow it to the letter.
In that vein, I am going to channel Angela and some other wonderful designers, stagers and realtors I have spoken with and learned from over the years and give you a list of what you can and MUST do to get top dollar for your home. And yes, most of this you are not going to hear on HGTV or in many other places either. And some of it is going to feel very scary, but just because it feels scary doesn't mean it will hurt you. :]
 Assess the comps and come up with a FAIR MARKET VALUE for your home. It doesn't matter how much you think you NEED or thought you could get 8 years ago. It is not 8 years ago. It is now and you have to price your home right, or it's just going to sit there and go nowhere and you do not want that. It is death. If anything, you want to price it slightly below market value. If it's truly a gem, [and it's going to be] peeps are going to be clawing at each other to get a shot at owning this beauty.  And that price is going to go nowhere but UP!
 Come up with a reasonable plan for improvements that will yield the highest return.  Now, you can do the work yourself, but I recommend hiring a professional for most of this. This is where a home stager can be very useful. She can coordinate all of it, but please know that this is not inexpensive. [however, most likely worth it]
The more you can do yourself of the grunt work, the more you will save. Therefore, here goes with TEN+ Home Staging Ideas for the Serious Seller
Clear Out, Throw away and store as much as possible, OFFSITE. You want to create the illusion of space and that there's plenty, plenty room for all of the new owners crap. If they come and see drawers and closets bulging at the seams, they are going to assume that this house lacks storage. And we can't have that!
and keep cleaning. Make them windows sparkle like nobody's business.
It is okay to have NO WINDOW TREATMENTS. [please, please… nothing tacky. If you don't know if it's tacky or not, please get professional advice on this.]
Repair everything that needs to be fixed. everything.
If you have a basement, be sure that it is Radon compliant and FREE OF MOLD!
Do you have any idea how many homes I go into that have musty smelling basements? Almost all of them! This is so basic and yet, it still confounds me.
If you have hardwood floors under wall-to-wall carpeting then get rid of the wall-to-wall
Any wall-to-wall that must stay must either be replaced or cleaned if soiled
refinish hardwood floors if necessary.
HOT TIP!
For a darkish color with a touch of red, but not too much red, please try Minwax
ENGLISH CHESTNUT. It's my new go-too color.
For a lighter, warm stain, golden oak is very pretty, too.
Please remember to use oil-based poly, but you will have to go away for a few days.
WAIT, LAUREL!!! STOP!!!
Yes, what is it? :]
You mean we have to do all of this stuff like we should have done for ourselves but now we can't even enjoy it– because it's "not your home anymore?" AND, they might not even like what we've done, so shouldn't we just let them do it themselves, after they've bought the place?
That's a very good question. Thank you, however, the answer is an emphatic NO!
WHY?
Because buyers want MOVE-IN READY! This is fact.  Even IF they change everything, they want it to look like it doesn't NEED to be changed AND they want it to be gorgeous. And you are going to get some badass advice and they ARE going to love it and they are going to want to stay in it for a very long time!
Of course, you can never please everyone, however…
Look. The vast majority of people don't even have one clue what they love until they see it. Some people do, but most do not. So, please rest easy. I want you to make gobs and gobs of money. Maybe it'll help if you think of yourself as a FLIPPER instead of a SELLER. You are living in a fixer-upper, even if you don't see it that way. And you're going to make  it into something very special and will make a tidy profit. In other words, you're going to LOVE IT AND LIST IT!
Alright. That's enough for today… More home staging ideas coming soon!
Next, I am going to give you some home staging ideas that will further help make your home warm and inviting and full of YOUR personality.
What? Don't buyers have a problem seeing THEMSELVES in YOUR home if there's too much of YOU, in it? [eyes rolling]
No. Just put up lots of mirrors. They'll see plenty of themselves. ;]
I think that buyers want to buy a place based on how it makes them FEEL. Yes, a huge part of that is visual, but another component is that they want a place that feels loved, taken care of and welcoming. THAT is what they want! Not some sterile, neutered, stripped-down, cold impersonal dwelling. They are buying a HOME and it needs to be HOMEY!
I am going to close with something to prove my point.
About 20 months ago, a local newspaper asked me to come in and help out a darling young family that was trying to sell their modest townhouse in an expensive county.
THIS is how their realtor told them to "stage" their dining room. Poor people. They DID have some lovely artwork on the walls and were told to remove it ALL. WTF??? Oh, I could comment foaming diarrhea here, because there is NOTHING that is right. It's a study in exactly what NOT to do in every aspect there is! And yes, the "fireplace" is a permanent fixture and it sticks out a good three feet into the room.
 The plastic on the air-conditioner is a nice touch, don't you think?
 BTW, the home DID sell six months later, however, it was on the market for 18 months.
That's too long. More coming soon, but pleeeease, don't forget to clean, clean, clean!!! I don't care if you live next to a toxic waste factory. Buyers want to live in an easy-to-maintain, carefree home. Even if it's not, you must make them believe that it is.
And one last thing.
No one ever seems to mention this one obvious fact. If you're a SELLER, that means that at some point, YOU were a BUYER.
I'll let you chew on that and please let me know what you think!
xo,

PS: If you enjoyed this post, please share it with your peeps on FB, Twitter, Pinterest, or wherever you like to hang out
PPS: Forgive my crass advertising– below. :] However, please scroll back up and subscribe to the Laurel Home Blog – if you haven't already so that you'll never miss a post and you'll also get in on all of the private stuff available only to subscribers. And please be assured that I will never share your address with anyone!]