Hi Everyone,
Well, this post started as something else, and the other post is one I want to do. But, it's relatively complex, so I'm starting with 12 No-fail, classic kitchen cabinet colors.
Truth be told, I am still plotzing over those two mother and daughter interior design teams we talked about on Sunday for the mother's day post.
OH, many of you did not see something I added to the post on Sunday night. It's really good. It's SO good; I almost sent out another email. However, I figured it could wait.
Some of you may have read the post after I added what I discovered and know what I'm talking about.
It's about that stunning crystal chandelier in the Jean Stoffer living room with the Anthro mirror and beautiful green velvet sofas. Please go and take a look. You'll never guess where the chandelier is from. It's fine. I have to start packing, anyway. (the reason for that is in the post too.)
Don't worry. You won't miss anything. ;]
Okay, great. Is everyone back?
It was worth it. Right? Alright, back to the topic at hand, which is 12 no-fail, classic kitchen cabinet colors.
Of course, any color can fail. In fact, here's a post about a reader who's "no-fail" paint color, failed.
However, these are all terrific colors. Still, please always test your colors before going ahead.
Like a lot of list posts, it's challenging to come up with only 12 no-fail kitchen cabinet colors.
Gosh, I could easily come up with 12 whites and off-whites alone.
By the way, if you're looking for a great white, here are the only six shades of white I've ever used.
The post says "trim" colors. But it applies to walls and all kinds of cabinetry.
Wait, Laurel? Haven't you already written this post?
No, but I can see why you think so. The post I think you're thinking of is this beautiful post about my favorite FARROW & BALL colors for the perfect English kitchen.
Before I get into the colors, I would like to share some info I've discovered over the years. Hopefully, it'll be helpful for those of you who've never designed a kitchen.
Guys, you probably know by now that I always implore you to choose your colors in natural light.
Well, yes, you should still do that. However, the kitchen is the one room where the lights are almost always on. Therefore, you need to do both.
On top of it, you'll most likely have some kind of overhead lights. They can do some interesting (aka: weird) things to the cabinet colors. And, wall colors too, of course.
The other phenomenon I have discovered is that the upper cabinets almost always appear to be a darker shade than the lower cabinets.
This play of light is true, especially with the island.
One reason for this is that colors usually look lighter higher up on the wall.
But, another reason is that the closer a color is to the wall, the darker it will appear; maybe not all of the time, but usually. However, that is why you must look at your wall color choices with the color FLAT AGAINST the wall. The worst thing you can do is look straight down at a color. I know. We all do this. But, that's not the color.
Of course, some of this depends on window configurations, etc.
But, in general, if you paint everything one color, the upper cabinets will appear to be one shade, the bottom cabinets which stick out another foot, a little lighter. And, the island will be even lighter.
I bet no one ever told you that before. I may have mentioned it here, one time.
In any case, I would say that 100% of the time. Okay, 99% of the time, we paint the island a different color. Or, sometimes, it's a stained wood finish. But, no matter what could end up looking lighter.
Okay, time to get into the 12 no-fail kitchen cabinet colors.
Most of these colors were inspired by Jean Stoffer's cabinet colors. Please go and check them out. I would love for her to design my kitchen!
Oh, this is also very important. In most of these cases, I have NO IDEA WHAT THE COLOR ACTUALLY IS. In the case of the Stoffer cabinetry, they might be completely custom colors.
For consistency, I am using all Benjamin Moore colors. I am NOT being sponsored in any way. But, that's another story.
Kitchen by me and photo by Mrs. F.
SIMPLY WHITE oc-117

I know that you're wondering why I chose Simply White. Why not Cotton Balls or White Dove? Sure, and then you would've asked, Why not Simply White? I can only choose one. They are all terrific whites. And, there is not a lot of difference between them. I discuss this in the Laurel Home Paint and Palette Collection at length. (oh my! It's the 4th anniversary!)

from DeVOL Kitchens
HALO oc-46
Jean Stoffer Design from her Ada Modern Project
CEMENT GRAY 2112-60
This is a terrific example of how one color looks different all over the place.
Again, this is why when you kind folks ask me, "What is that color?" I'm only guessing. And, it doesn't matter a whole lot. You just need to match what you see and do your samples until what you see in your home is what you want to see. haha
Jean Stoffer Designs – Lakeside home
GENTLEMAN'S GRAY 2062-20
This is one of my favorite shades of navy.
Jenna Borst photography-Jean Stoffer Design Benjamin Moore Gibraltar Cliffs 1587
From Stoffer Designs wonderful log cabin home project we shared last week.
GIBRALTAR CLIFFS 1587
Here, is another example of how one color can look quite different depending on the location and lighting.
CHIMICHURRI csp-810
This is from the Color Stories fan deck.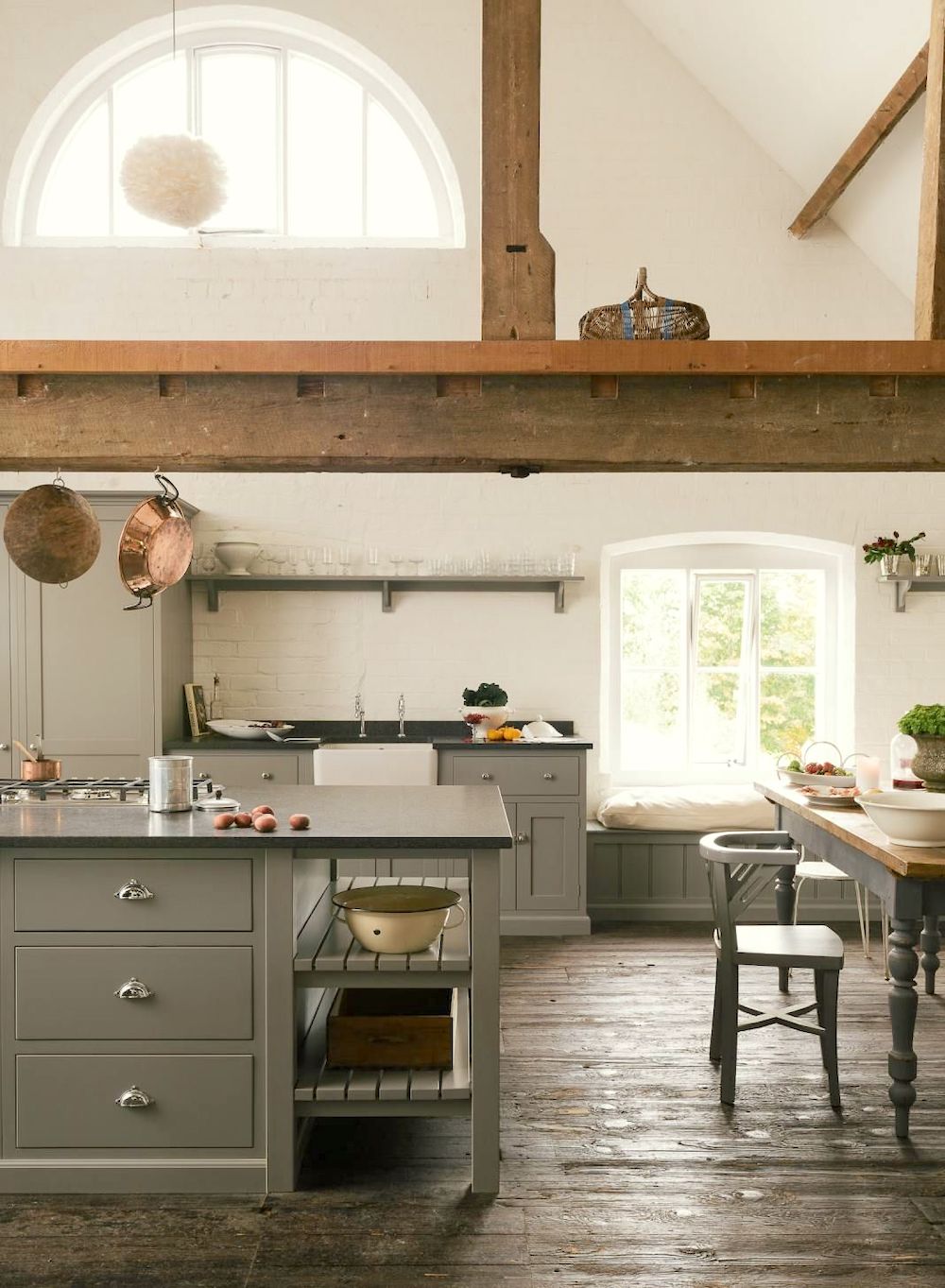 COPELY GRAY hc-104
Love this hunky, warm neutral shade
SALAMANDER 2050-10

What a fabulous kitchen! The photo seems a little cloudy, in the center, but you get the idea.
How about that gorgeous Ilve Majestic 40″ range. You can get it here.
Jean Stoffer Designs from her English Cottage project.
SHALE 861

Shale is a warm greige. It's not quite beige or gray. In some lights, it might have a very slight lavender undertone, but it's very pretty. If you like these warm grays and greiges, you might enjoy this post featuring several of my favorite shades of warm gray.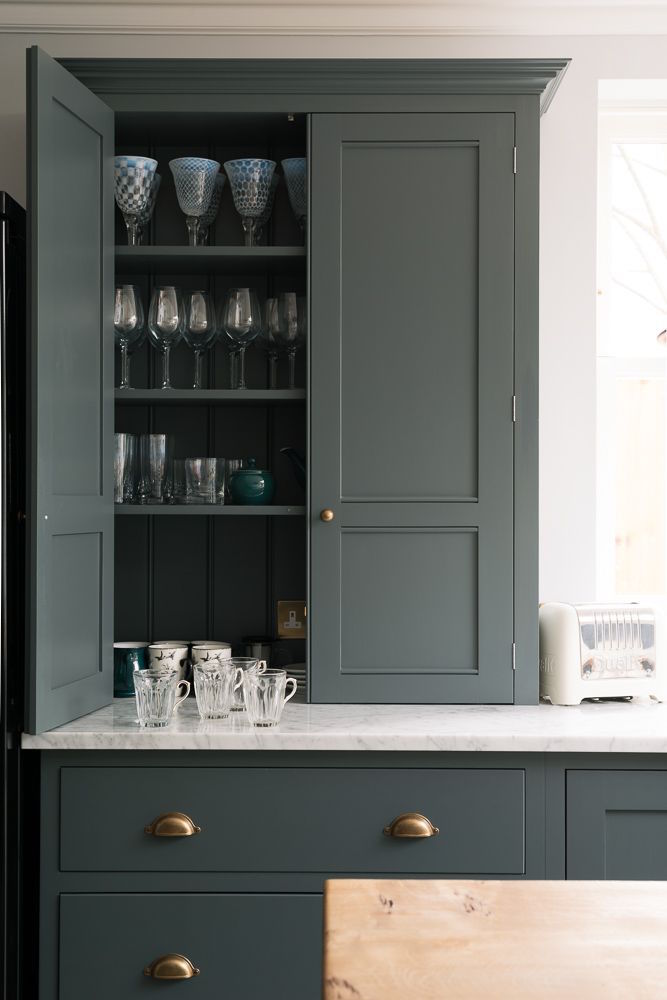 NEWBURG GREEN hc-158

This looks very dark on the chip and is very close to its sister Narragansett Green hc-157. However, these very dark colors look lighter when up, for some reason.
BLACK BEAUTY 2128-10
Like most of these, I have no idea what black it is. I chose Black Beauty this time as it is a soft and rich shade of black.
From Jean Stoffer's guest house that I swiped from her gorgeous insta account. Really? Can I invite myself? I won't be any trouble. I'll social distance. No one will even know I'm there.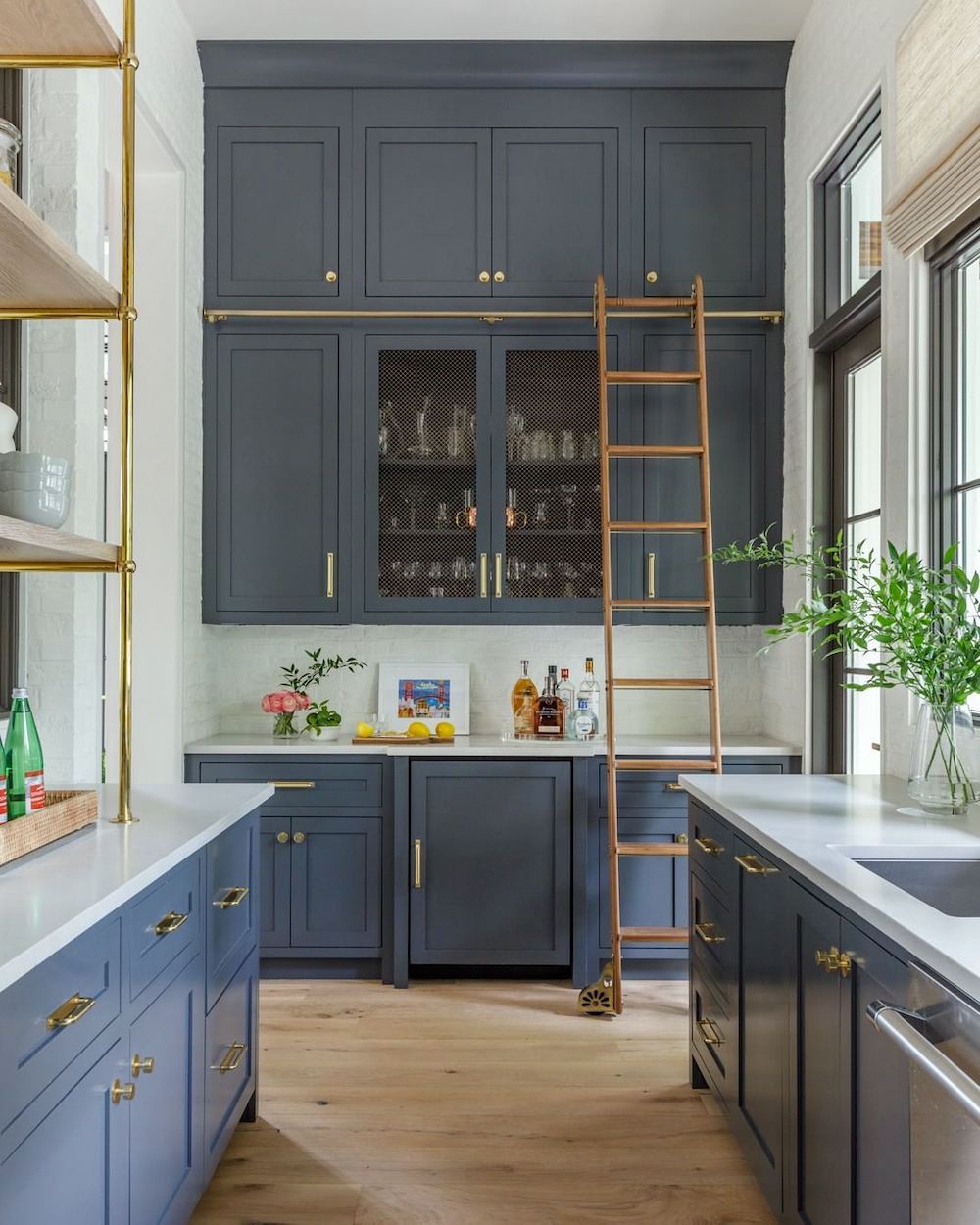 @kiplinghouseinteriors *  @housebeautiful  *  photo @jessiepreza
WESTCOTT NAVY 1624
It looks more charcoal here than blue.
However, this one is said to be Westcott Navy. But, see how the color in the photo is all over the lot depending on the lighting and position? And, it's true, it's a grayer navy than say Hale Navy. Why didn't I select Hale Navy? I could have. It's an excellent color for cabinetry, as well.
HALE NAVY hc-154
Of course, as I said, I could've kept going. But, hopefully, this gave you some good ideas.
By the way, if you feel like it, please let me know your favorite of these 12 no-fail kitchen cabinet colors. (or, just the kitchen)
Or, you can list your top three. There's a reason for this, but I can't tell you what it is. I don't want to spoil the surprise.
***please pin to Pinterest for reference***
Oh! I almost forgot, but awww…
Some of you were curious about Joe, my half-dead plant. I did take a pic of him in his little window in my living room, just after sunset this evening. Actually, I think he's doing better. He doesn't look half-dead; maybe 1/8th dead. lol
(note: Wed. morning) For those who are saying that Joe needs a larger pot, I'm sure that's true. However, this IS the larger pot. The one he came in was no larger than a pint of ice cream. I'm just not sure if I should transplant him while we're away.

Thanks, guys. I hope everyone is doing well. Joe and I are both very excited about our upcoming trip to Massachusetts. I feel incredibly fortunate that I'm able to do that.
You can see Joe here when he was a young plant. I'm not sure which one he is. Although, the shape does look like the one on the right.
xo,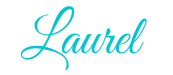 PS: Please check out the newly updated HOT SALES!