Hi Guys and an official Happy New Year 2020!
Yes, I took a rare day off on New Year's eve. However, I'm back with a post that many of you have been asking me to write about.
You're stuck with an open concept floor plan; and, you hate it.
You can't stand it any longer; living, eating, cooking, reading, watching TV, etc, ALL in ONE room.
No interior walls.
And, no delineation of spaces.
In addition, if you're real lucky, you'll have a second story interior balcony six feet away from the master bedroom, so there's just no place in your 3,000 square foot home to get away from the noise, cooking smells and mess.
(wife to husband) Honey, why did we buy this open concept home? Could you remind me?
great school district
close to his/her, parents, siblings, friends.
near a park
it's in our price-range
house was move-in ready and new.
good for resale value. (hmmm… I'm not so sure about that!)
Plus, many other compelling reasons. I guess. These open concept homes have become wildly popular with builders. And, with the all-knowing HGTV.  (she said dripping with sarcasm). However, some shows on HGTV are good.
This form of brainwashing has CONvinced many of us that we WANT to live in one room. AKA: The open concept floor plan.
Of course, maybe you do want to live in one room. That's cool. Or, maybe there is no choice for whatever the reason.
Well, Laurel, if it's just the

home builders

who think an open concept floor plan is what we want to have, can't we just let them know it's not?
Ummm… Good luck with that. haha
Of course, if you have a plan that you're able to modify before it's built, that is preferable. I would consult with a good interior designer. That is, unless you're making structural changes. In that case, you'll need an architect. But, you don't need an architect to add walls.
Well, why are the home builders so gung-ho on building these barns of open concept floor plan houses ?
Oh, my dears… You know the reason why.
It's the thing that drives everything.
MONEY.
Right?
So, what I've done for today is this: I took three open concept floor plans and did my best to "fix" them.
We'll begin with one of my worst architectural peeves.
The entrance to the home brings one straight into the living room.
And, in this case, just feet from the fireplace, nicely centered on the interior wall.
Now what?
Oh, from the outside, it looks quite nice, if you're looking for that modern farmhouse style.
For the answer to if you should do it or not, click here.
What should really be going on is that there should be a center HALL behind the front door.
Alas, there is not.
Below is how I fixed this open concept floor plan.
This one took me the longest. The teal wall in the back represents a new wall that was added. It was difficult to get the new wall centered. Picmonkey has made their program "intuitive" in terms of sizing and lining things up. Never mind. It's good for some things, but not making walls and furniture.
We could also add some French doors possibly. But, at least the entire kitchen isn't the first thing one sees when they walk in.
Below is an image I found a few months ago.
design by @kitchenlabinteriors on instagram photo by @michaelakaskel on instagram.
This is such a wonderful idea, I think.  Separation is achieved; along with architectural interest. And, there's no loss of light.
It's reminding me of this post which featured many walls like this.

And, this popular image from Deulonder Kitchens.
Let's go, now, to house #2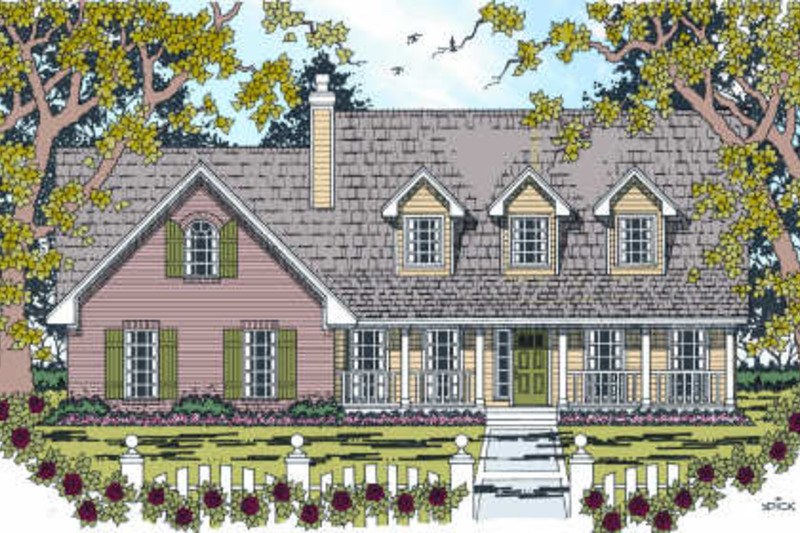 Above is a traditional home that also looks like a center hall colonial.
But, it's not.
By the way, these homes from floor plans.com can be customized.
Again, we find ourselves walking straight into the great room.
And, the staircase is a little too close, to the front door, as well.  The "great" room is really a glorified entrance. I admit that the rendering is wider than the floor plan, as shown. But, I'm working with what I've been presented with.
In addition to the entry, I'm not too crazy about the kitchen. Just too many angles.
Angles = Contemporary.
And, this is not a contemporary home. I like design that makes sense. Ya know?
I'm liking this one a lot. The walls delineating the great room from the entrance hall could be a pony wall, a regular wall. Or, a wall with interior windows. There are lots of options.
For the front door, I would leave off the side-lights (row of vertical windows) which are only on one side of the door, anyway. Then, I think there will be room for a small chest on each of those small walls.
Just so you realize; these drawings are close to scale, but for our purposes are considered conceptual.
I squared off the kitchen and added some walls which I'm really liking. For the new longer wall between the dining room and kitchen, there could be an interior window and/or pass-through.
Our 3rd home is below.
Another open concept floor plan home with a fairly traditional facade. hmmm…
However, this one is not as open. And, we have a proper center hall entrance.
Oh, sorry, I forgot to make the new walls teal. But, you can see that I added some new walls to the dining room. I centered the opening on the fireplace in the great room.
I added an interior window to the kitchen and moved the sink to be centered on it.
There's another post where I've taken an open concept floor plan and "renovated" it.
You might also enjoy this post featuring our old post-modern townhouse. It was light and airy, but actually very difficult to furnish.
Below is a graphic that you can save to your Pinterest boards for reference.
The bottom line for an open concept floor plan that is too open; make it less open.  ;]
Adding some small walls can do wonders for creating a separation of space, without losing that light open feeling, if that's what you want. I love how Nancy Keyes worked with Melissa Tardiff's renovation. You can see some more examples of the small walls I'm talking about.
Oh, and don't forget this unfortunate mess of a renovation. And no, this apartment has still not sold.
Here's to a happy, healthy, prosperous and beautiful designed New Year for all!
And, please check out the newly updated hot sales!
xo,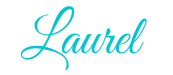 Dedicated to my amazing friend and colleague Liza Jones who lost her battle with metastatic breast cancer last Monday.
She was beautiful, talented, and the kindest, warmest woman I've ever known. Plus, we shared the same birthday and many great times the last couple of years. Our community of designers are devastated.
Liza's greatest legacy is her quiet, positive strength. And, ability to make every day count. I believe a scholarship fund is being set up in her honor.