A lovely reader named Cher recently wrote me about her typical American home. Of course, typical might not be standard where you live. However, this home is not architecturally gifted like some readers have presented. (Or, like I'm blessed to have.) It's not a craphole, either. It's just your basic no-frills house that most people live in or some variation of it.
Here's what Cher had to say:
***
Dear Laurel
Happy New Year. I just took your survey and purchased the 333 Decorating Rules & Tips You Need to Know guide. I've already started reading it. It is so full of information I definitely need to know. Between you and me, you could triple the price. Although, it's worth 100 times the price you're selling it for. Maybe you're keeping the price low so more people can afford it.
YES!
I hope you can help me; maybe this might spark interest in a "Dear Laurel" letter? It's about my fireplace in a pretty typical American home.
My fiance and I are in our 60s (with TEN grandkids). My new home is where my fiance has lived for decades. He is the sweetest but admits to not knowing a thing about decorating and is gladly letting me take over the reins.
The fireplace brick was painted a solid brownish color. To me, it has no interest.
Is there a product or method I can use to make it look more weathered with character?
I've read about limewash, whitewash, and re-grouting and watched a replastering tutorial. I have no idea what type of paint they used, oil or latex. So, I would love to know how to make this brick look more rustic and not so uniformly painted. If you are interested, I can send a picture

Best,
Cher
***
I wrote her back.
Hi Cher,
Brick was often manufactured to be painted in earlier centuries. However, it won't be easy to get the brownish-painted brick to look like authentically weathered natural brick. I think the problem is most likely the brown-painted brick. Isn't that like painting a marshmallow white? :]
The easiest fix is to paint the brick a color you do like.
However, as you're soon to see, that is not the case.
Okay, this is going to be a two-parter.
But, first, pleasee know that EVERYTHING you see here that isn't movable is LEAVING.
Today, we are ONLY going to focus on the room's bones. Then for Wednesday, I'll decorate it. Please don't jump ahead and give decorating suggestions. You don't know some things, like the colors Cher would like to work with and the furniture she's bringing to the house.
However, I will tell you this. Cher excitedly said to me that she's already bought the paint.
I believe she might be a fairly new reader. I can't tell for sure because when she bought the Rules & Tips guide, Mailchimp, who I am leaving soon, turned her into a new subscriber. My eyes rolling outta my head.
Since I don't know for sure, I will go easy on her.
NOOOOOOOOOOOOOOOOOOOOOOOOO!!!
Laurel, that was going easy?
Yes, because what I really want to do is box her ears. (Ladies, remember ala Ms. Minchin in A Little Princess? )
But, in all seriousness, paint is the last thing you select.
Guys, if you think it's a good idea to select the paint first, please review the 12-step program for perfect rooms every time. It's like a mini interior design course, and it's free. However, selecting paint first is a great way to make your life more difficult.
Okay, I'm trying not to stay up too late. Haha. Fat chance. Sadly. But, let's soldier on.
The problem is these posts are so detailed that this room could be three or four posts.
So, first, let's look at the room as it currently is.
Please remember that everything you see that isn't part of the wall or floor is leaving.
No matter what, this room layout is not optimal.
There's no conversational grouping.
The two sofas are a mile from each other.
And the table is in an awkward spot too close to the front door and pathway leading to the kitchen.
The lighting is entirely insufficient and the wrong kind. That's also typical in a lot of homes.
I am trying very hard to be kind and not make an inappropriate joke. ;]
The following two images are pretty small but not less important.
Please look at these two images closely and see if you notice what I see.
Yes, the kitchen peninsula sticks out with the stools and hangs into the living room. It looks like they ran out of wallboard, and this was the best they could do. Oh, I know the thinking. They tried connecting the living area and kitchen because everyone loves to converse with the cook.
It's not working. I would be thrilled if Cher could have a small wall built, narrowing that doorway. This is a job some handymen can do. It's not complicated. I would love to see some sconces flanking the giant TV that will be coming one day. The additional wall space will make that possible.
Laurel, what about the fan?
Yes, yes, yes, I was coming to the fan. Poor Cher, if she hasn't been reading long, she doesn't know about my lifelong aversion to ceiling fans with searchlights. I'm generally not fond of any lights on fans unless the area is relatively small. It's the worst kind of harsh light. And, these days, they are all LEDs. So, they are bright white operating room lights.
I'm not a fan.
Sorry. So bad, I know.
In addition, while the ceiling is slanted and maybe where the chandelier is hung, it is past eight feet; however, the current ceiling fan still feels uncomfortably low to me. You might enjoy this post about ceiling fans.
Now, one thing I didn't mention is that Cher and her fiance live about 70 miles north of Seattle in northwestern Washington State.
Rarely does it get super hot in that part of the country? Although the last two summers, it did for a spell. It also doesn't get super cold, as a rule.
The next item I'm going to address is the bookcase. It is lovely except it's not helping because the fireplace is in the corner. And, it's creating a problem for that wall in terms of symmetry. I do not want to put a sofa there. A low case piece is possible, but I have another idea I'll discuss more next time.
I asked Cher if she had a floor plan, and she was so sweet to send me one.
I only needed one or two more measurements, but I guestimated. For now, it's fine. However, for realz, it's essential to be more accurate.
I use virtual grid paper and do my floor plans on Pic Monkey.
One square is one square foot.
I forgot to mark that the bottom is the kitchen, with the peninsula peeking out behind the wall.
On the far right is the FRONT DOOR. That's an excellent reason not to put the TV on the wall next to the bookcase.
Let's take a closer look at the fireplace surround.

Gosh, I'm not sure if that's real brick. If it is, it's some gagawful texture thing they did. It looks pukey in that color too. The hearth. Eegads! Concrete hell. ***We'll address it on Wednesday.***
Frankly, as is often the case, I find the fireplace the least of the problems. However, it could be a lot better. Still, the mantel is already quite lovely. Phew!
***BIG NOTE***
I know you guys enjoy these posts and like to play armchair decorator. And, some of you are pros, too. However, please let's discuss ideas for the fireplace on Wednesday. I want to tackle the more significant issues today.
Okay, it's time to address the great white whale that looks ready to have the mantel for dinner.
Ductless mini-split systems are a brilliant idea. They're like a halfway house for air conditioners. It's not a window AC or an awful not-really-portable "portable" AC. It's more or less central AC but without the ductwork. In addition, the mini splits can act as heaters. So, they are wonderful for more temperate climates or as auxiliary heat in more severe climates. You do need to have a condenser outside, however.
I have talked about these AC units before. There is some controversy about whether they can have any enclosure whatsoever.
Now, that is something to discuss. If any of you have firsthand or even second experience with this, please let us know in the comments.
At any rate, you don't have to have the fugly shiny white box on the wall. There are other options for units in the ceiling. There are console units that sit on the floor or near the floor and against a wall.
My idea is to put a new console unit into the window seat and create a cover for it with a grill. The above radiator cover is only to give a vague idea. There would be a grill on top too. The grill can open and maybe even come off. The point is to get that shiny white thing off of that wall. Don't you feel better already? I know I do. I don't have time, just now, to convey better what I'm thinking about. However, I will leave you with another image summarizing the main architectural changes.
Above, you can see from the bottom up. I have added a wall that's about 45″. I added two not-deep sconces because the front door swings towards that wall, I believe. It's good to check the clearance before ordering. Some sconces are only a couple of inches or so deep.
I've replaced the fan with a simple three-blade in white from Hunter Fans.
I'm quite fond of the Presto fan in white from Hunter fans. It's the low-profile version of the one with a stem above. It's simple and unobtrusive. There are times to make a statement with a fan, but I don't feel this is one of them.
Moving on…
Yes, I yanked out the bookcase. I keep apologizing. But, it's not working for me.
Next up; okay, just a little about the fireplace. ;]
I put some honed black granite on the hearth. There's more to it than that. But, those circles on top of the mantel indicate some small candlestick lamps. I would put a beautiful mirror over the mantel.
I will also address more about the lighting on Wednesday. This room should glow with soft, warm, flattering light. It is so important.
We will address the back wall, which is currently a family photo gallery wall.
Cher wants some curtains, and I agree that would be terrific.
Last, in this typical American home, you can see where I housed the mini split console unit from a bird's eye view in the floor plan. It would be a console that's low enough. I found one that's only 24″ high, which should be perfect as the seat looks taller than that.
I have done a room layout that I like and want to do a couple more slight variations. In addition, there are a few other things, like the dado anaglypta wallpaper. However, I definitely want to talk about the paint colors, as well.
Okay, that's all for this installment. I hope you enjoyed this post about a typical American Home.
Of course, if something isn't clear or there's something I've missed, please address that in the comments.
Otherwise, the topics for today's discussion are:
A new wall extending over the peninsula and stools
Air conditioner
Fan
And, how do you feel about the bookcase?
I know. I was a bit torn, too, because it's nice. I think it would've been better to build it across the entire wall. Or, better yet, a free-standing piece or individual pieces. There are a lot of options.
Thank you again to all who took the survey! I'm still plowing through them all.
xo,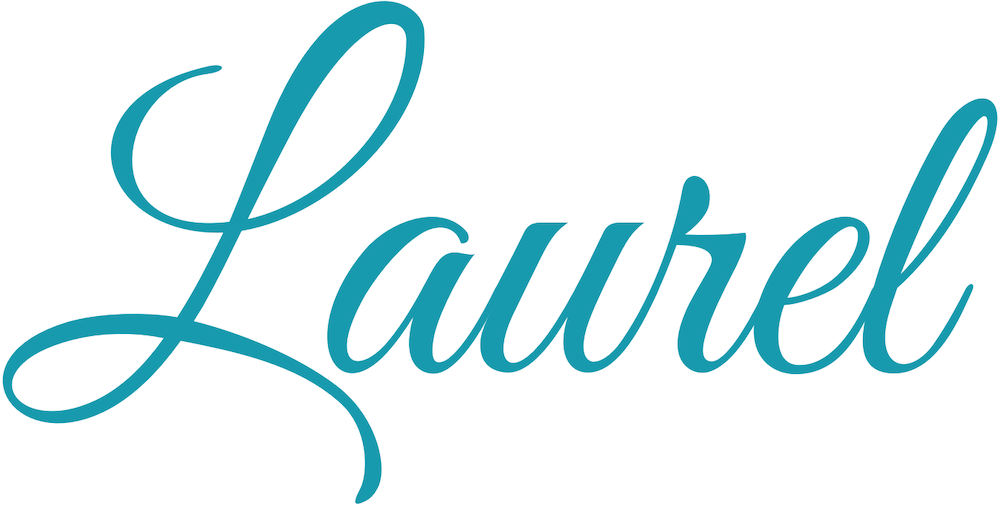 Please check out the newly updated HOT SALES. There are some fantastic ones going on right now, and some are ending on the 9th. Also I made a brand new clothing widget for the Nordy's half-yearly sale.