Hi Everyone,
It should come as no surprise to anyone reading my blog for a while that one of my favorite interior designers is Mark D. Sikes.
Everything he touches is absolutely beautiful and masterfully designed.
Mark understands scale, proportion, and color and greatly appreciates classical architecture and furnishings.
Therefore, when developing the best bedroom ideas, Mark D. Sikes' work is one of the first places I go for inspiration.
Oh, I hope he's gotten oodles of new jobs as a result of my writing about him many times over the last eleven years.
(Next week is my 11-year blogiversary!) However, I imagine, being one of the top designers, his fees might be more than most of us can afford.
So, this is for those of us who admire and want the look but can only afford a far smaller fraction of the price. I'm breaking it all down and have combed the marketplace for some less costly options.
To begin with, we're going to look at some of my favorite Mark D. Sikes bedrooms, and then at the bottom, I've created a widget filled with the best bedroom ideas and furnishings based on Mark's work.
One thing I love about Mark's designs is that one could take a piece from bedroom A and use it in bedrooms B or C.
His color palettes for all rooms, especially bedrooms, tend to be one of two possibilities.
A monochromatic tone on tone with white, cream, beige, and a touch of a soft gray-blue.
Or, a bedroom that is light blue with cream and white.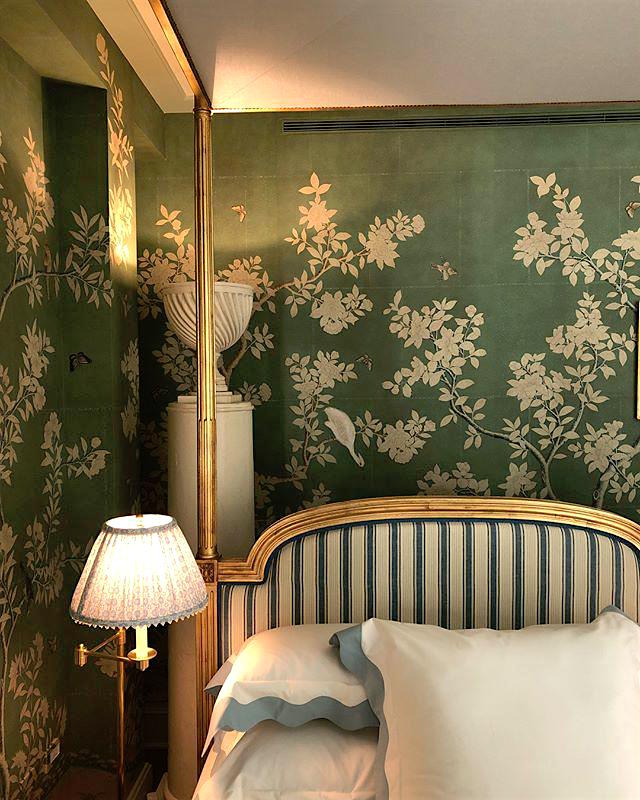 However, a few years ago, Mark did this stunning bedroom for the Kips Bay Showhouse, which was primarily blue, green, and white.
And, he also did this gorgeous room that incorporated some beautiful pink and rose tones.
However, the next two bedrooms are so similar that I needed to take a very close look at first glance. And, actually, they are quite different but have the same feeling.
Above and below are two wonderful bedrooms designed by Mark D. Sikes.
House Beautiful November 2016 photo: Amy Neunsinger
There's a lesson there.
Using a master designer like Mark D Sikes as the inspiration for the best bedroom ideas and furnishings or any room usually doesn't matter if one gets the exact item.
In fact, since Mark sometimes uses antiques or has custom-made pieces, it would be impossible to copy his rooms exactly.
In addition, we might have a room quite different in size and architecture.
But, what I love about Mark's bedrooms is that they are:
super easy on the eyes with soft, flattering pale colors
classic
stylish
beautifully coordinated without there being any matched sets.
We all know the latter is a big no-no, if possible. (Please read 21 Interior Design Mistakes You Might Be Making.)
But, Laurel, I already did that no-no, and now what will I do, freak out?
No, please don't freak out. Despite what it might seem flowing out of my hand, there are many things FAR more important than whether the furniture is a matched set or not. However, sometimes part of the matched set might work in another room. Then, you can get something else that coordinates and solve the matchy-matchy problem.
Before I get into the bedroom furnishings, some of you old-timers may also recall another fairly recent post, how to get the Mark D. Sikes look for a lot less money.
Here are two more Mark D Sikes bedrooms used for inspo.
These, as you can see, have more emphasis on blue shades, but still have plenty of warm neutral colors, and white. Also, notice how Mark infuses this room with black accents.
Mark is well-known for using Chinoiserie panels in many of his rooms, especially his bedrooms, as you see above. The ones he's using are usually created by Gracie and are super-expensive.
There are many places where you can get more affordable Chinoiserie panels.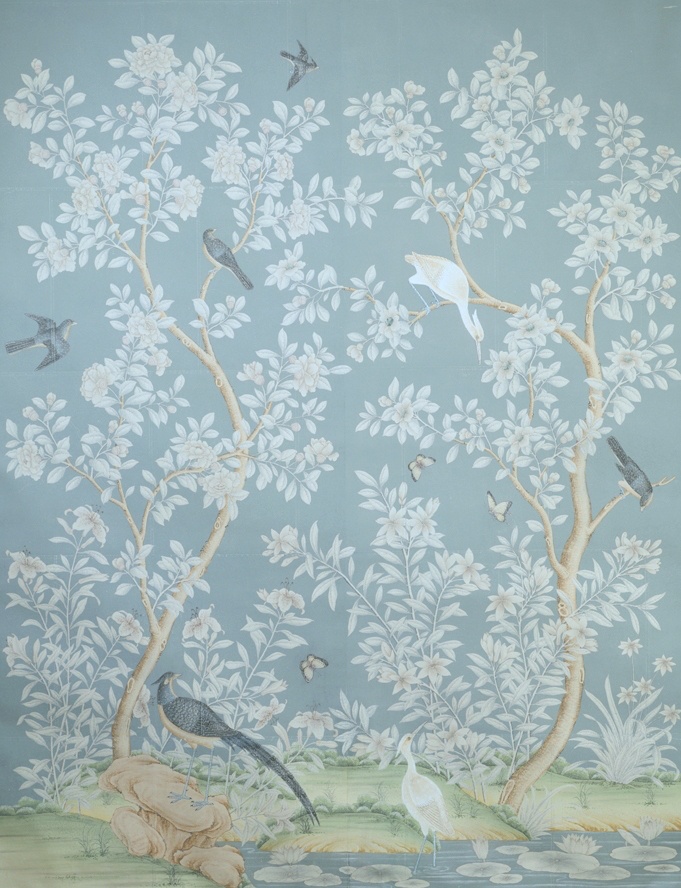 If you want the Gracie-type designs, I have found two Etsy places linked in the widget.
Last year, a few of the sources on Etsy were getting some very bad reviews. However, someone commented that they used Chinoiserie Home Deco and received some gorgeous panels. I've taken another look, and the designs look authentic and recent. Plus, the images are clear, and there are close-ups. In addition, you can order a good-sized sample before ordering your large panel. They have thousands of sales and hundreds of five-star reviews.
There's a new source that also has some beautiful designs.
I'm including some of David's exquisite designs in the big widget coming up soon.
Some may wonder where you can purchase the gorgeous bed curtains and canopy. Well, years ago, they made some horrid ones that were too short. I saw those on OKL, but not recently. I am almost 100% positive Mark has these made from a custom workroom.
How much will that cost?
Wellllllll, it depends on where your workroom is and if you can get a trade price. You can ask lovely Dianne at By Harrington if she can make them. Basically, except for the canopy, what you need are curtains, and you can use ready-made. The easiest way to attach them to the tester is with ties. But, you could use shower curtain rings. (Although, I've never done that.)
As for the canopy, I imagine you could use a ready-made bed skirt. It won't be as pretty when you look up, however.
Laurel, how much for the custom-made bed curtains and canopy?
Oh, right. Well, for a good quality linen lined with this beautiful stripe and then trimmed with the white ribbon, you can expect to pay in the neighborhood of $10,000. And, it might be more than that. Or, it might be less in some parts of the country.
However, if you do some ready-made curtains, already lined but without trimming, you can find some lovely ones at Pottery Barn with a coordinating bed skirt. They would be well under $1,800. If there's no coordinating bed skirt and you can't sew, you could always get two panels and have someone make a coordinating canopy.
Some fabulous news!
Before we get to the widget, some of you have already seen that the beautiful online company, The Well-Appointed House, is offering the readers of this blog a 15% non-published promo code for 15% off the entire site. Only a few brands are excluded, which you can see near the top of the HOT SALES main page. Use promo code: LAUREL15 for your 15% off.
While the promo code doesn't work for sale items, WAH also has a lot of terrific items on sale. And, in ALL price ranges. Below is a mini-widget of some super lovely nightstands starting at $98.00!

Below, is the big widget featuring some of the best bedroom ideas and furnishings in the manner of Mark D Sikes.
While most things are far less than super-high-end, I wouldn't categorize some items as cheap. The more expensive items are a good value for what they are. Plus, on Etsy or 1stDibs, you can always negotiate the price.

I hope you enjoyed this post about some of the best bedroom ideas featuring Mark D. Sikes. If you missed the other post with even more cool Mark D Sikes furnishings, please go here.
And, you might also enjoy these bedroom posts
For much more inspiration please check out Mark D. Sikes' amazing website.
Also please follow Mark on his fantastic Instagram account.
xo,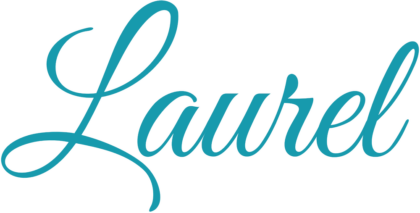 ***Please check out the newly updated HOT SALES and the special Well Appointed House widget
If you shop on Amazon, please click the link above before you put your items in your cart. The price is the same for you. The vendor pays me a small commission, which helps keep this blog running. I so appreciate your help! You can also click the banner below.