Hi Everyone,
Thanks so much for all of your great comments for Sunday's post. That post, if you missed it focused on a reader, Kathy and some updates for her kitchen.
We have one more area to go over in Kathy's home in central Texas. Well, actually, it's one and a half areas; the small living room and office off of it.
In addition, I am using this post to talk about some more ideas to spruce up the architecture throughout the home.
Kathy's home is already lovely. But, her small living room has a few inherent issues that a lot of us have.
However, Kathy's living room is mostly finished. So, I'm not proposing that she make any major changes at this time.
Still… Like in the other rooms, I thought I would have a little fun and play around with this small living room decor.
And, also focus on the wall color to see if it should be pale or dark.
Here is more information about the house that Kathy sent me in an email:
My husband really likes all the shiplapping we've done and would do it all over the house. (no worries, Laurel. We are not going to do that.)

He also wants you to know that we live on a 28 acre "farm" where we specialize in feeding the wildlife: deer, feral hogs, raccoons, possums, skunks, armadillos, and even a fox or two.  The land is hilly, dry, and rocky, a big change from the Houston area we relocated from three years ago.
We downsized from 3450 square feet to 1400 square feet and are still getting rid of things.
That's why we have too much stuff in every room.  Before we moved, my husband's mother passed away and his father decided to move to a travel trailer on the lake. So, we inherited lots of nice vintage pieces. With some difficulty, I've tried incorporating them with our other furnishings.
But, that's the reason for the hodgepodge in the bedroom, for instance.
No worries. We are soon going to replace all of the ceiling fans with the white ones you suggested.
But, it's crazy trying to find places for everything. And, I feel guilty when I donate some of the family pieces; however, it feels good knowing that someone who really needs the furniture is putting it to good use.
The striped sofa was a purchase right after we moved here when we had no sofa or chairs from our old home that would fit our tiny living room. (12.5'x 17′)
The beige sofa replaced it. Then, we bought the china cabinet and rug right after that. The striped chair obviously goes with the old sofa. 
We might replace it or have it recovered because it is so comfortable and it swivels. Alas, we're not in love with the black leather Pottery Barn Manhattan recliner we bought on Craigslist. It's not that comfortable. And, we don't recline in it ever.
By the way, the three white suitcases and metal flower vase in front of the china cabinet aren't supposed to be there.  I just need to find a home for them and get them out of here. Please ignore them.
In regard to the bedroom decorating ideas, Kathy said this:
I read the comments today and decided to move the dressing table out of our room as well as the chair.  The room already looks more spacious!
I really appreciate all of this advice and hope others are getting a benefit from it too.
Thanks so much Kathy! And, to everyone who chimed in with some great advice.
Okay, the first thing I want to address is the architecture of the home. That's because right now, except for the kitchen, it's quite plain.
Whenever I'm designing a home, I take everything into consideration.
The style of the home
Size of the rooms
Location (city, country, lake, ocean, desert, mountains etc.)
Lifestyle of the owners
The owners tastes/likes/dislikes
And, from there, proceed to create a master plan.
Kathy and her husband have already made a lot of terrific changes. And, they're open to making some others.
It's very difficult downsizing to a home less than half the size.
A change I'd love to see is with the doors. I think it adds so much to have a paneled door.
But, which one?
The kitchen is now dictating the over-all style of the home.
It is a country home with new-traditional styling. And, I think this is perfect for their location and lifestyle.
I would not do more shiplap, except maybe in one of the bathrooms or some other small area.
For doors, they could choose to do the classic six panel door.
But, I'd love to see a Craftsman style door.
I love this two-panel door from Jen-Weld
Or, maybe even the three-panel door.
Jeld-Wen 3 panel prehung door – available at Home Depot
And then in this post about Cost-Saving Home Decor Tricks and When To Splurge, there's another cool idea which involves creating a faux panel on the door. That would save a lot of money as they would not have to replace the existing doors.
Then, I would definitely add a crown moulding.
There are several posts here which talk about mouldings.
Here's one of my favorite posts about interior moulding proportions.
This happens to be a synthetic moulding, also from Home Depot. But, it's nice looking. And, a good size at 3.15″. A crown moulding is going to add the illusion of height to the ceiling. And, it'll cover up the slightly uneven line between the top of the wall and ceiling. It's unavoidable with a dark color.
But, let's talk about Kathy's black accent wall.
What do I think?
I think I love it. Except that I would take the color all the way around. My philosophy on accent walls is that they need to make architectural sense. (see 21 Interior Design Mistakes You Need to Stop Making.)
And, aside from this being the one unbroken wall, I'm not seeing that in this room. In fact, the amount of remaining wall space is when one figures in everything else, is really negligible. However, the way it looks now, the other walls feel to me like someone forgot to paint them.
So, which is better for a small room.
A light color?
Or, a dark color?
Well, I think that a small room can go either way. But, a big barn of a room usually doesn't look good painted black. But a small living room design will look terrific in a dark color.
I don't know what the color is right now. However a color like Benjamin Moore Soot might fit the bill. It is one of the Laurel Home Paint Collection colors.
Benjamin Moore Soot 2129-40 – a soft, cool black. Very beautiful for small living room design.
A handsome office by Studio McGee painted in Benjamin Moore Soot
Incredibly chic bedroom painted soot designed by Interiors by Color
This is why I want to paint the kitchen chairs in black.
Before addressing the furnishings in the room, let's talk about the office for a sec.
From what I can see, the cabinetry is looking too ersatz/formal for the rest of the home.
But, there's a good solution, I think.
I am thinking that I'd love to see a dark warm blue with a lot of gray in it.
And, one of my favorites is Gentleman's Gray. This is another Laurel Home Paint Color.

I would paint the cabinets and the wall the same color. That will make the cabinets "disappear."
And, the color will be gorgeous off of the Soot in the living room.
One of 40 boards from the Laurel Home Paint and Palette Collection. This is a two part rocking paint and home furnishings guide.
Design by Scout & Nimble Beautiful room in Benjamin Moore Gentleman's Gray
Kathy's rug is new. However, if she were a real client and we were starting from scratch, I would recommend something a little lighter and less busy. That's just my preference. There's nothing wrong with this rug.
However, I am loving this new Oakmont hand-knotted wool rug from Serena and Lily. It's so new, they haven't styled it yet in any rooms. But, can't wait to see what they do with it. It's refreshing to see them once again incorporate more colors.
Okay.
The next thing I'd like to address is the space planning.
Ahhhh… We have the front door opening up into the living room–no entry whatsoever.
In addition, I like the new cabinet.
Remember when I told you that Kathy had done something really great but was thinking of changing it to something else?
Well, what she's done that's great is putting a big dark cabinet against the dark wall.
She was bemoaning that it's not standing out more. And, thinking that it should go against a paler wall.
Well, in a room this size, it should not stand out more. It's perfect like this.
What is not ideal is where the china cabinet is.
And, I'm not wild about the TV hanging out in the entrance to the house. In addition, it's perpendicular to the sofa. Not great. Sometimes we have to do things that are not optimal, just because there is no other viable alternative.
Here's my idea:

What if we take out the console table and put the sofa in front of the window, facing the long uninterrupted wall.
Then, we can center the TV and cabinet on the long wall. And then, flank it with the gorgeous artwork.
After we do that, we can put the China cabinet in the entry where the TV is now. That cabinet is less deep and it will fit nicely on that wall, as well.
Okay, are y'all still with me?
I think it would also be lovely to do the sofa in a slipcovered heavy white cotton duck. But, if they don't have the stomach for that, we'll leave it as is.
And, different window treatments. In fact, I'm thinking that a rich teal velvet would be really cool.
Or, these in this blue-dark gray velvet from half-price drapes
Ideally, I'd like to see different tables. But, that's just me.
I think with the pale furniture, the smaller Reese coffee table in black would be awesome.
Amelie Lamp from Bradburn Home. This is my bedroom lamp. It's a little big for the end table below, however. I might also do some clear glass lamps. Or, a rich teal for the lamp would also be great.
But, something like this combination.
Bringing the room and rug back down, so you can see better how things fit together.
Of course, the current rug can stay.
But, again, here's the new Serena & Lily rug.
If you're thinking of painting your walls dark, you might enjoy this post featuring the new black in interiors.
And some ideas if you have a dark rustic home.
Well, that was a lot. I hope that gave everyone some good food for thought if you're needing help with small living room decor.
xo,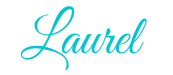 PS: Please check out the newly updated HOT SALES. Lots of new sales and some early President's Day sales, as well.
PPS: Please also consider purchasing my new 333 Hard to Find Rules & Tips You Need to Know Guide. It's only $49.00 (for the time being) and over 200 pages filled with my best advice.!*** (please note this is a PDF file that gets downloaded to your computer.)***
Oh, one last thing.
Not only am I going to the Design Influencer's Conference. I'm also going to be part of a mentoring round table for two mornings– March 2nd and 3rd. This is for designers only and you must sign up for it.