Hi Guys,
It's mid-July and man, don't we know it here in New York. So, if you're somewhere that's sweltering, I hope that you have air-conditioning and/or some cool water to jump in.
As for me… I have the former.
But still, during the day, it still feels sweltering. So, all I want to do is cool down.
And, what better way than to look at the coolest color of them all.
You might recall that in early April, I FINALLY did a post about some blue paint colors. I didn't show any rooms, but we got to hear some cool blues music. Because those were dark blues.
And then, we did a summer home post a few weeks ago.
Today, I'm including a couple of the darker blues, more for balance and one shade of blue. The rest of these blues are medium to medium-dark.
Most run to the warmer side of blue. Blue colors that lean to the warm side are called cerulean, teal, turquoise and aqua. But, you probably already know that.
A misnomer that some make including me sometimes, is in regard to indigo.
Indigo is a blue that leans towards purple. And, it's not that I don't like indigo. I do if it has enough gray in it. But, I still prefer the warmer blues.
And, I love a beautiful cobalt blue, but usually in small doses
But, here's something very important to know about blue paint colors.
Blue is a color that can go fugitive.
That's actually something I did learn in design school. What that means is that the color that goes up on the wall could turn into something else. And, that's especially true if the sun is hitting it. The color could go muddy, greenish or even more red.
Does this always happen with blue paint colors?
Some of these blue paint colors are quite saturated. And, we'll discuss how to work with those colors. Because, as you'll see, a saturated blue can make for an awesome backdrop for furniture and art.
Most, but not all of these shades of blue are in the Laurel Home Paint Collection. I will put an asterisk* by the name if the Benjamin Moore color is one that's in the LH collection.
*DOLPHINS COVE 722
I don't know the source of this image, so if somebody does, please let me know and I'll add it in.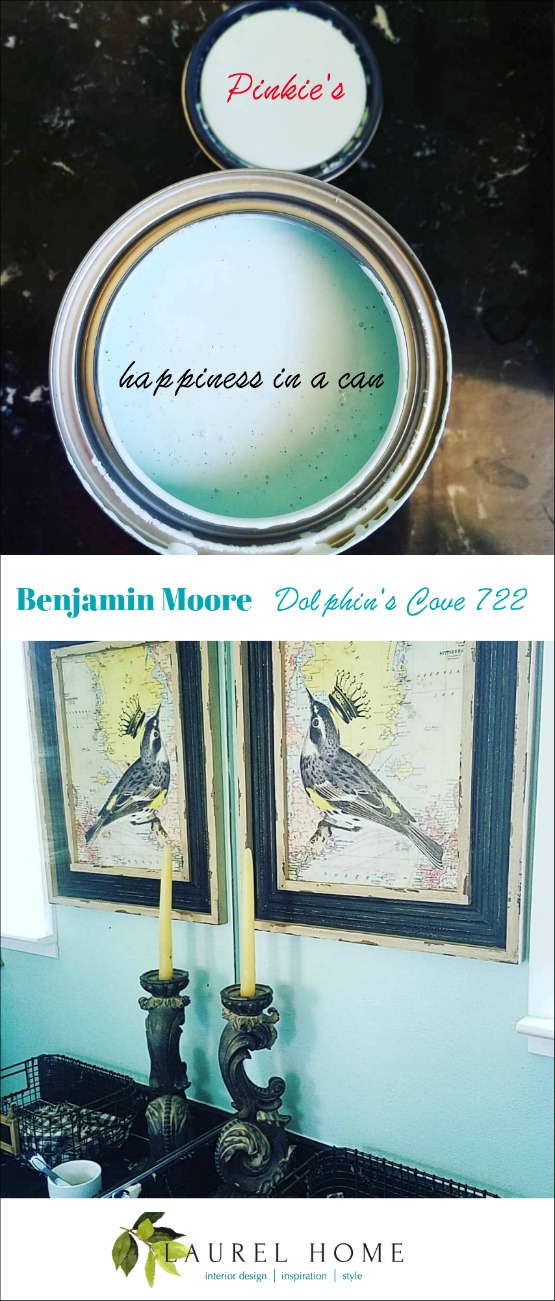 A faithful and lovely reader who goes by the name of "Pinkie Crabtree" on social media painted a room this color and adores it. So, a year ago, I made a graphic from the images she posted.
*TRANQUIL BLUE 2051-50
Miles Redd via Architectural Digest
Tranquil blue is the quintessential turquoise blue. Please note that in the images, the color looks close to the actual color. But in some cases, I don't know what the color is.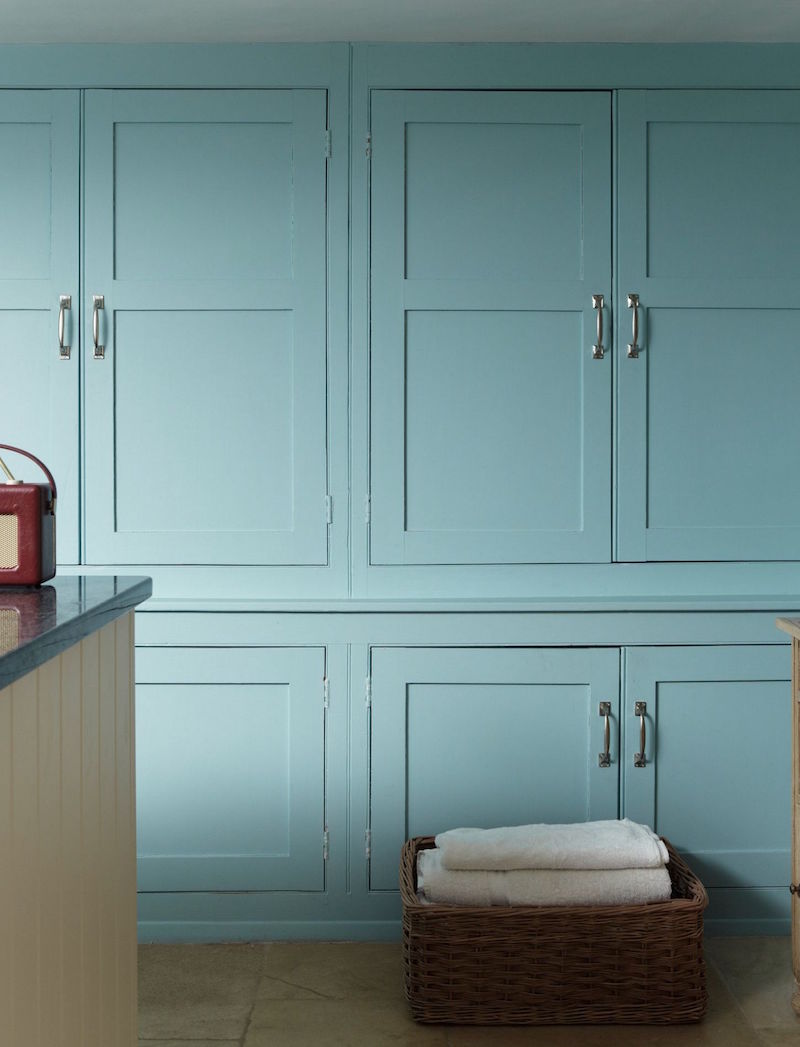 This color is actually Farrow and Ball's Blue Ground. But, Blue Ground is very close to Benjamin Moore's Tranquil Blue. For a conversion chart matching Farrow and Ball to Benjamin Moore, click here.
Did you know that Anthropologie carries Farrow and Ball Paint? Well, I didn't know that until today. So, good to know that you can order it through them if you don't have a store nearby. Anthro has been collaborating with numerous brands such as Nordstrom.
Forgive me for interrupting, but have you checked out Nordy's massive Anniversary Sale? Right now through the 18th is early access only. After through August 4th is the sale open to everyone.
Please check out this post for more info, if you're interested.
Mural from the dining room of the Ladew Gardens Manor House.
Those colors! How incredible is this!
*WILMINGTON SPRUCE 754
This is one of the most saturated colors in the Laurel Home Collection. I really did try to put in something for everyone. However, as you can see from the above image, it's a very cool color. I don't know if this color is Wilmington Spruce, but it looks like it. And, that's all that matters to me.
*JAMESTOWN BLUE HC-148
Sheila Bridges iconic living room – The color is actually Farrow and Ball oval room blue – However, it is a clone (or very close) to Benjamin Moore Jamestown Blue hc-148.
Before I go on. I know that some of you feel passionately about this and I respect that. However, please refrain from the speech about how much better Farrow and Ball paint is…
No one is arguing with you. F&B is wonderful paint and is formulated differently from Benjamin Moore. Can the average person tell the difference? Probably not.  Maybe side-by-side, but even then I'm not sure. If you can, great!
I've used Benjamin Moore paints my entire career. They make a fabulous product. But, of course, if you can afford F&B and want to use it, by all means, do so.
One reason, I'm using these twin images is because sometimes I can't get a decent image for a Benjamin Moore paint color. But, the images for Farrow and Ball are usually more interesting to me.
JK Place Capri
I don't know what this color is, but I love the image of my favorite hotel in the the Universe! The JK Place in Capri. Oh, to be there right now! One day, I hope!
COOL BLUE – 2058-40
Of course, this is from Ben Pentreath's gorgeous dining room. For another image of it, that I took– click here.
*BUCKLAND BLUE HC-151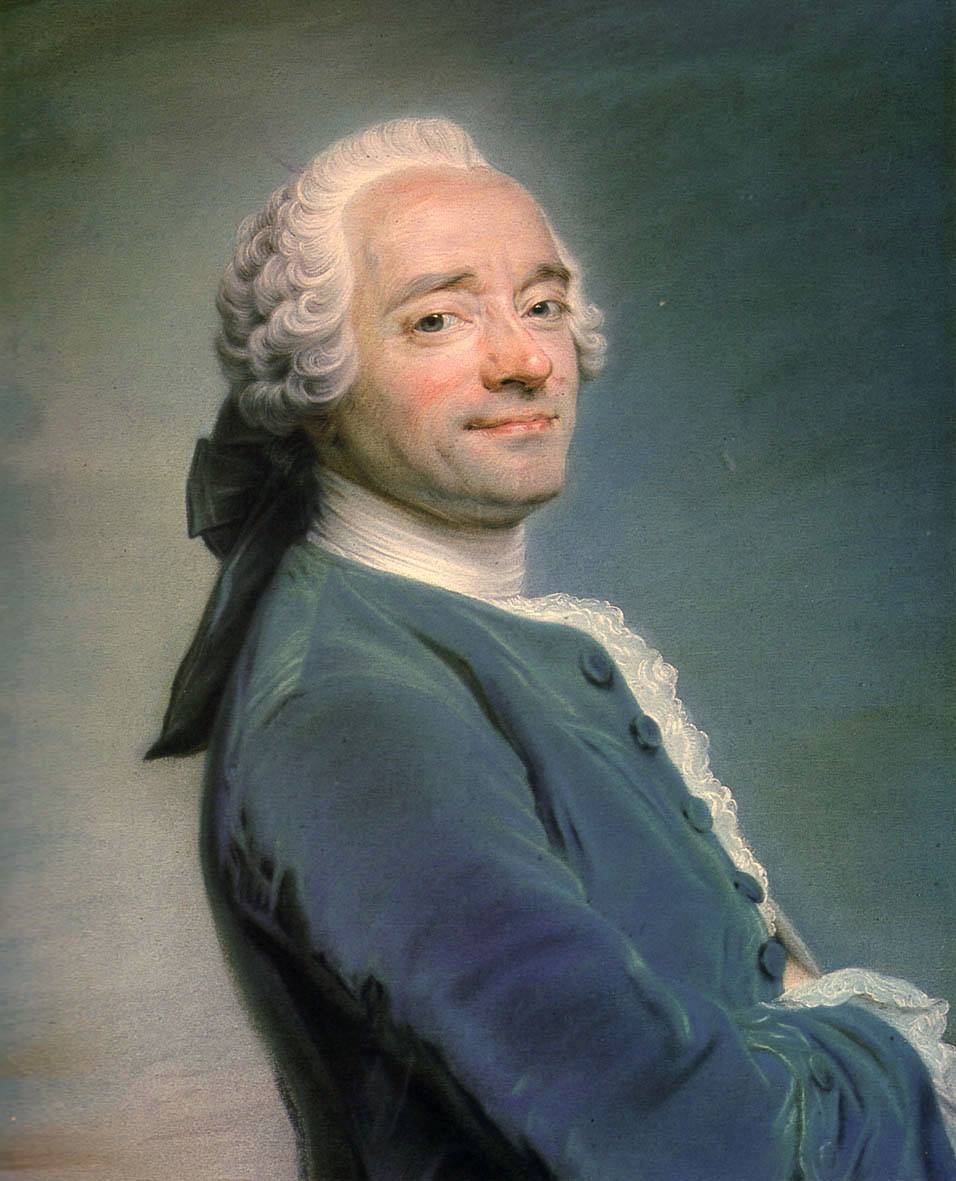 18th Century Selfie – haha – Self-portrait with Lace Jabot (ca 1751)-Maurice Quentin_de_La_Tour
Handsome devil. And, I think he knows it! I read that he worked mostly in pastels. Very talented!

BAINBRIDGE BLUE Atlanta Homes and Lifestyles stanton_madison_blue on blue entry
The rest of the house is wonderful, too!
I posted this image at least once before. I love it!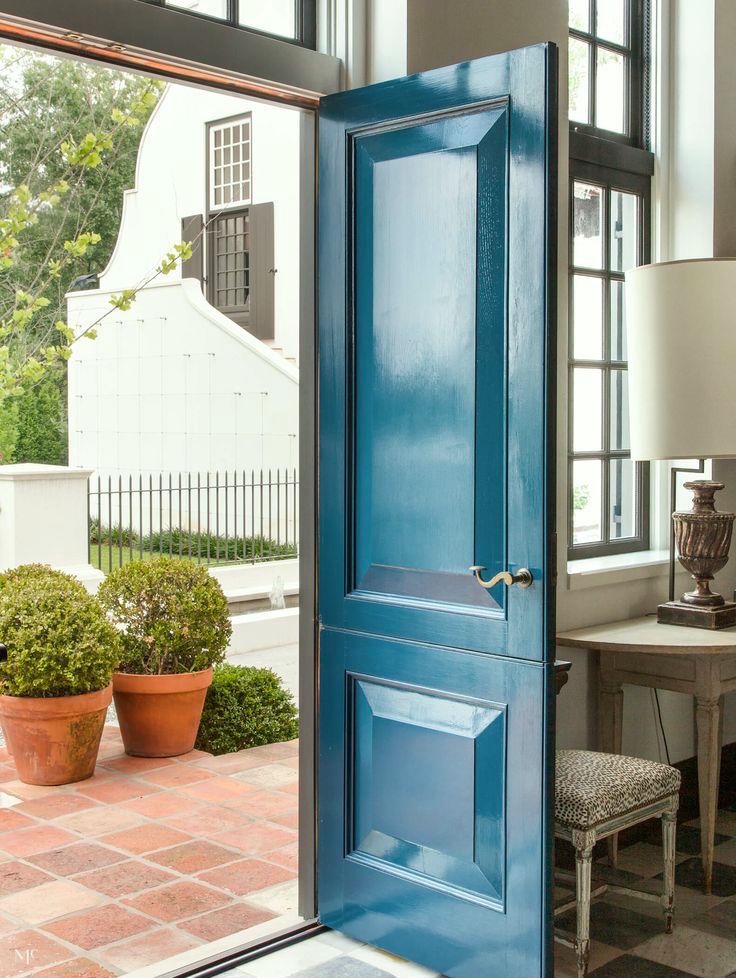 This gorgeous door is from the post about great front door paint colors.
Jean Abercromby, "Mrs Morrison of Haddo", Allan Ramsay, 1767 photo – York Museums Trust
*CHAMPION COBALT 2061-20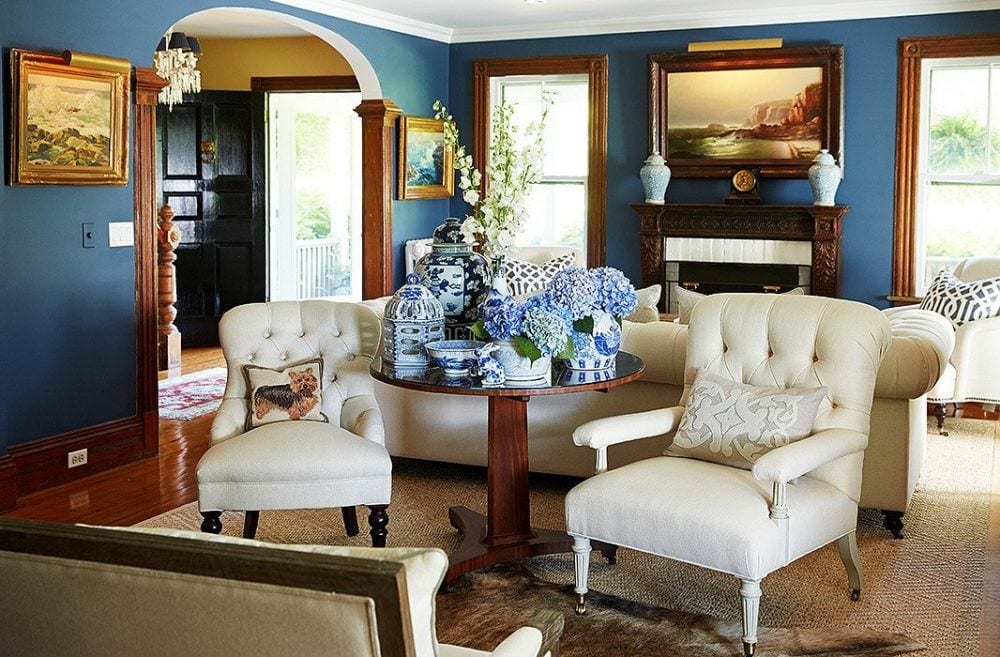 Kelli Delaney sitting-area – Looks like Benjamin Moore Champion Cobalt. For more of this beautiful living room, click here.
*GENTLEMAN'S GRAY
Luxe Magazine – Designers – Nina Nash and Don Easterling
Farrow and Ball – Stiffkey Blue – Benjamin Moore Gentlemans Gray-Living_History
please pin to Pinterest for reference
Oh, gosh. I just checked the weather forecast and it's supposed to get even hotter!
Well, stay cool everyone. I know I feel cooler looking at all of these beautiful blue colors.
And, please check out the newly updated hot sales and my favorites from the Nordstrom Anniversary Sale. I will be updating the beauty products for Friday. This is a great time to stock up on favorites because you won't find these items for a lower price.
Oh, and Serena and Lily just put all of their gorgeous upholstery on sale!
use code: GOALS
xo,