Hello Everyone,
I recently received a real "dear laurel" letter.
Dear Laurel,
My problem isn't dark stained trim… my problem is blue/gray trim color. Think colonial houses that have blue trim and white walls. Yuck. I hate it but my husband loves it. Maybe b/c we live in his parents former home and it reminds him of Mom. I don't know. At any rate… I can't paint the trim. The worst part is a fireplace alcove with shelves all painted this same color. What's a girl to do?? I desperately want to lighten and brighten the room but I'm clueless as to how to move forward. Oh, and did I mention the adjoining dining room has gray/green trim?? HELP
Julie
*********
Oh, Julie, I feel for you. And I feel for hubs too because obviously, he was very close to his mom. (I'm assuming that she's not with us anymore.)
However.
You are his wife and I take it that you are legally married. Therefore, he took a vow to forsake all others…
And that includes Mom.
Not that he can't still honor her memory with special keepsakes. That's beautiful and appropriate; but turning your home into a museum to honor her memory at the expense of his wife's happiness is really kind of ick, IMO.
Right?
(or is that kind of ick too?)
There are many ways that he can honor his mom that are appropriate such as a 30 x 40 portrait of her over your bed.
haha.

However, I want to address the blue trim color
One of the hottest trends going, that I happen to love is painting the wall and trim the same color.
(I would paint the walls in a matte finish and the trim in semi-gloss most of the time)
But… This is actually not just a trend but is historically accurate.
It was very common to paint the walls and trim the same color back in the 1700 and 1800s!
Of course, the following rooms were all painted recently, but are in the style of 2 or 3 centuries ago.
These may not be the same shade as your blue trim color but the idea is that it's an option.
If one has to deal with a yucky color, paint everything the yucky color and it will be less yucky.
Please enjoy the following examples of what I'm talking about.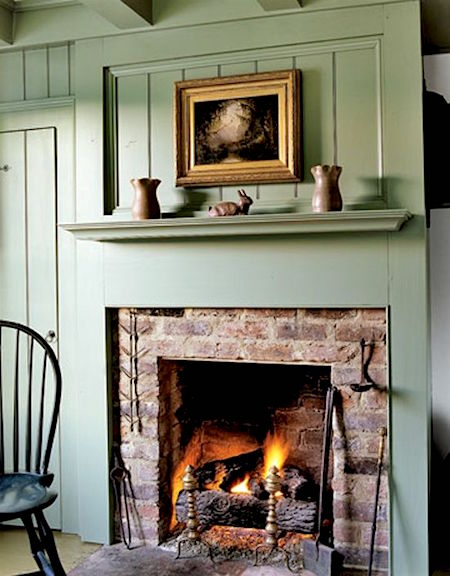 Country Living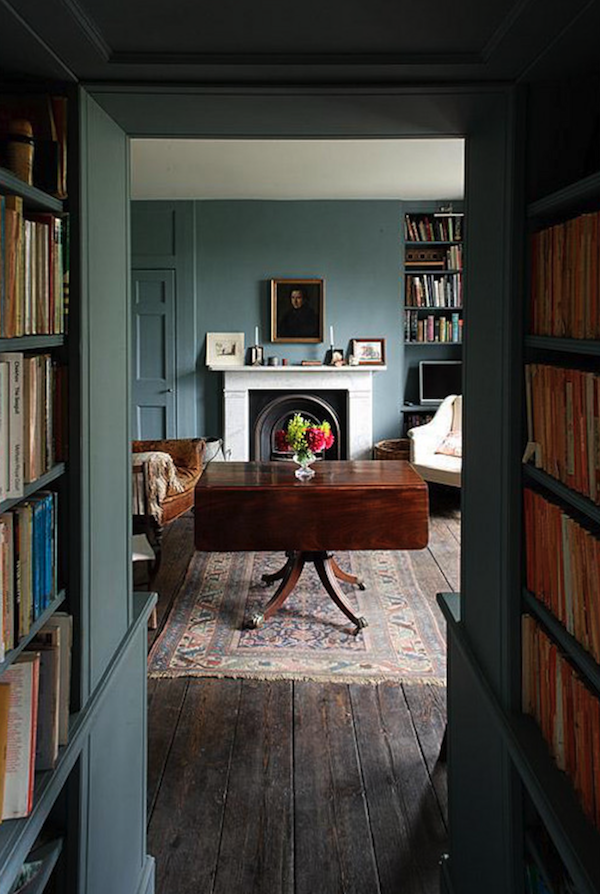 Of course, many of these images may not address your issue of wanting to make the room lighter and brighter. But if it's not a light and bright room to begin with, it won't be no matter what; so it's better to go with what is and create lightness with furnishings and lighting.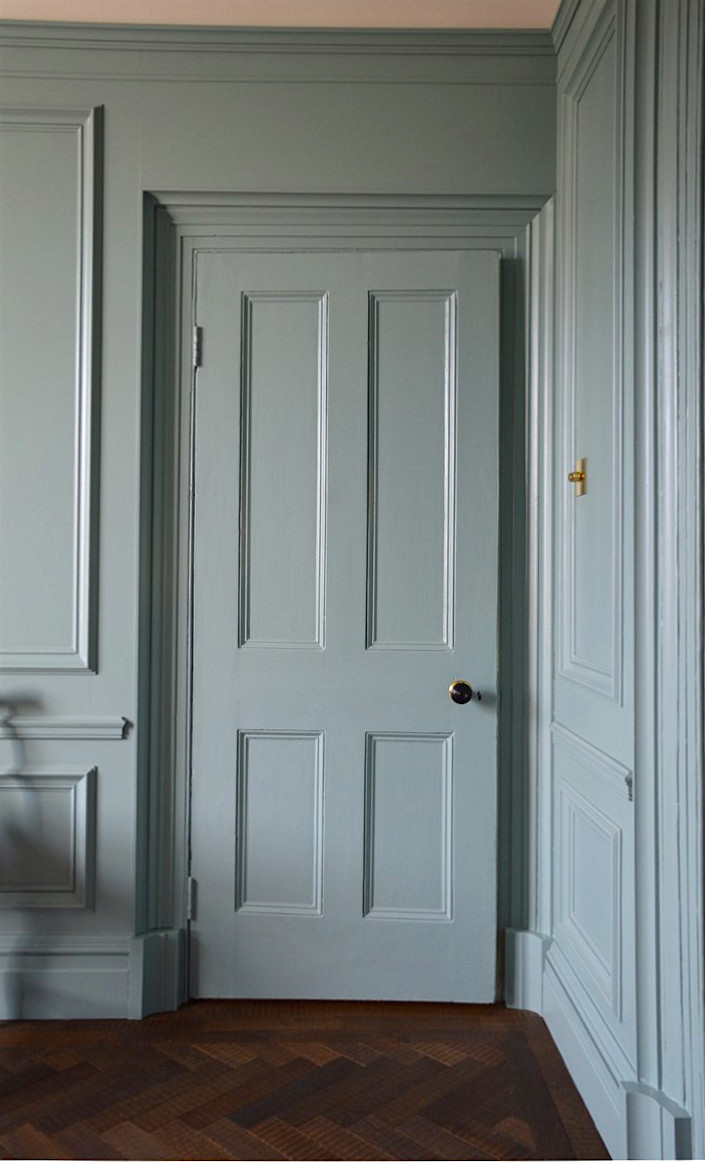 Farrow and Ball

Interiors By Color
Featured in AtHome in Fairfield County Magazine. Lisa Hilderbrand – Welhil Interiors
Photos: Keith Scott
Fabulous traditional dining room where everything is painted out in the rich blue-gray. Of course, this room is an architectural gem.
That always helps.
Atlanta Homes and Lifestyles
photo: Susan Simonpietri via: Chang and Co.
Sheila Bridges
Sheila Bridges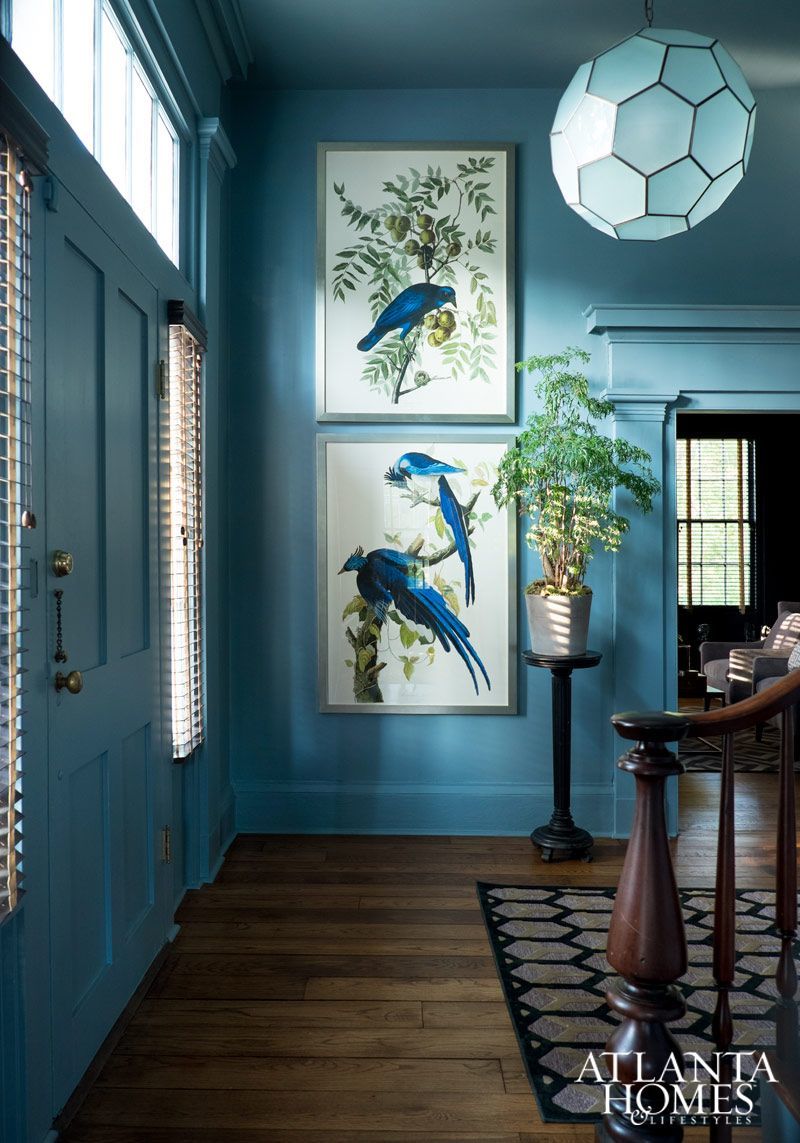 Atlanta Homes & Lifestyles
Architectural Digest
Hope that you found this to be helpful.
If not, I guess you could just set fire to the place and start over.
;]
xo,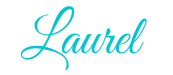 PS: For more great paint, trim and ceiling colors please check out the link below