Hey Guys,
Before I get into the topic of a smart kitchen renovation, I'm in gorgeous Litchfield County, CT on a little workation. Right now, it's Friday the 17th of June. Tomorrow, (my son Cale's 26th birthday!) is the third annual Day of Design at the Mayflower Grace in Washington, CT.
Since I'm a good hour and a half away, I came up this evening and I'm so glad I did. It's gorgeous here and so good to get away– especially after the week I had. Never mind. It's all technical website crapola that I had to get through. Oh, I was going to tell you my tale of woe, but figured:
A. you won't understand, because no one in their right mind understands this stuff.
B. you don't care because no one in their right mind cares.
***
It is now Saturday evening and The Day of Design was a fun respite and I met a lot of cool people and reconnected with some that I've met before.
Now, that I'm relaxed, I will finish up today's post which was inspired by last Sunday's post about the apartment that had its soul decimated.
I am overwhelmed by all of the wonderful responses! I think that was a record number of comments in that period of time. I never know how y'all will react to something, but your responses warmed my heart.
The natural follow-up would be to discuss what they should have done so that this place would not only sell quickly, but for TOP DOLLAR.
It made me think about what I would have done differently.
Just about everything.
And it's not just this apartment, but any time one is planning on a home renovation.
There are many factors to consider before embarking on a smart kitchen renovation.
The amount you spent on the purchase. Did you buy at the height, middle or bottom of the market?
How old is the apartment
What are the other homes in the area like?
Who might be purchasing your place?
How long are you planning on staying?
How much are the comps going for?
The last one is really important and it's also a bit of a crap-shoot. Ask anyone who decided to sell their home in the summer of 2006. Gosh, that was TEN years ago!

The market has been pretty flat since I purchased my home at the end of 2012, but I do think it's been slowly rising in this area. Above is a gorgeous newly listed one-bedroom apartment of about the same size as last week's remuddle and also built in the 1920's. It hasn't been renovated and granted the kitchen needs a lot of attention, it is only on the market for 170k which is 100k less than our abomination. (that's going to sit on the market 4ever!)
This one-bedroom actually has a small dining room. Albeit, the kitchen is small and awkward but looks to be original, for the most part except for the appliances.
Not sure what that thing is on the right? Garbage shoot? That's kind of gross. The Fridge overlapping the door-way is a big no-no. I don't know what's behind it that it can't go back as far as the cabinet, but clearly, there needs to be a lot of reconfiguring here.
I see a lot of potential here, but basically, to make it all work, this is a gut job.
Let's say that you're thinking of purchasing this place.
I would put in an offer of 140k.
You know that they aren't going to take that.
They counter with 160k
You counter with 155k
Sold, for 155k!
This is a great deal on this place and will give the owner some wiggle room for renovations, but how much wiggle room?
Supposing you plan to spend a minimum of five years here, but probably not more than 10. I would not spend more than 10% above what the market can now bear and even is a bit of a gamble.
However, with a beautiful kitchen renovation (and later the bathroom), I think that this apartment could sell for between 200k-225k.
I would stick with the lower number. Therefore, the amount to spend in renovations should not exceed
$45k-50k.
A good number to work with for a small apartment kitchen renovation in this price range is about 25k-30k.
While this one is a do-over, with some kitchens the cabinets are fine and the layout is fine. You can save a lot of money if you only need to paint the existing cabinetry.
But if you need new cabinets for a small apartment kitchen and budget is a big factor, what I'm going to say may surprise you.
I did not put my kitchen in, but it is from Ikea. And the quality is not bad.
The finish is super-duper durable and they are easy to keep clean even though they are off-white.
Oh, stop looking at me like I just farted in your face!
I think that some of you may be pleasantly surprised.
The next three images are Ikea kitchens.
Lindsay Stephenson
I think that this is absolutely perfect and what I wish my neighbors had done. There are several more images in the link.
The next two are either from an ad or the source is unknown.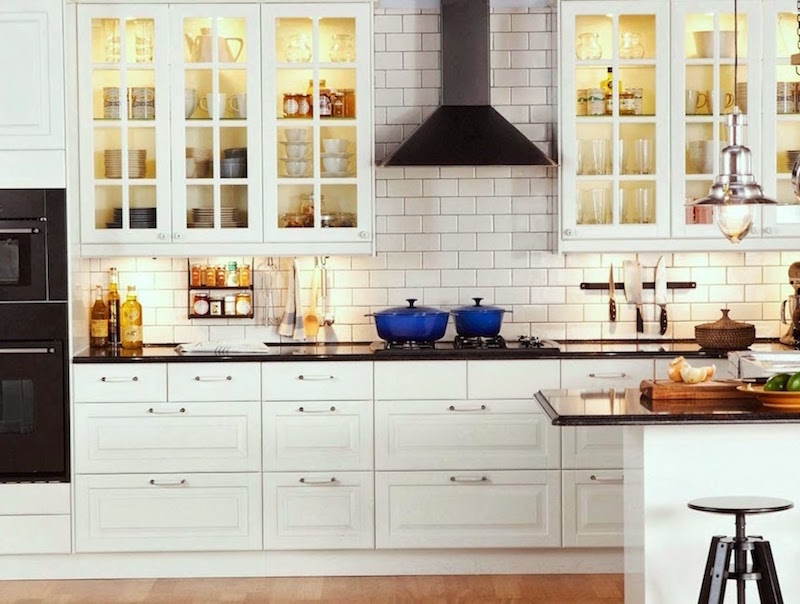 What do you think now? I think these are all very lovely. And again, there are lots of customizing options. You may recall the stunning Ikea kitchen in this post.
But Laurel… I don't want a white kitchen! Why are you always showing white kitchens? White shows all of the dirt… And I'm bloody sick of white subway tile.
Gosh, we're awfully whiny today. Fine. You don't have to put in a white kitchen with white subway tile. But, this isn't your forever home; it's an 800 sq. foot apartment built in the 1920's. The kitchen would've been white back then.
I would do white.
Have to say folks, that I'm in agreement with my colleague Maria Killam.
To get the biggest bang for your buck for most homes, you cannot go wrong with a white kitchen and white bathrooms.
Of course, there are exceptions, such as a log cabin. ;]
OR, if it makes sense with the rest of the scheme such as this wonderful kitchen by Jenny Wolf
This kitchen has taken on a more Craftsman style which would be appropriate if your home were that style. Duh. There is a lot of logic in this business. But please note that the cabinets are painted a sage-gray and there is white subway tile. I could live with that.
However, since the remuddled apartment from last week was built in the 1920's and the one above was built in the 1920's, let's stick with white for a stylishly appropriate kitchen that most prospective buyers (hopefully) will appreciate.
Please remember one thing above all else.
Buyers want move-in-ready. So, your beautifully finished turn-key home or apartment is going to be especially attractive.
Let's Look At Some Examples Of Some Small White Kitchens For Inspiration
Not sure if this is an Ikea kitchen or not, but it could be.
Love the Vintage feel of this new kitchen!
They say that the above photo is the before! Holy Crap is right!
Today at the Day of Design was the lovely Susanna Salk . She recently wrote a beautiful book called "It's the Little Things" published by Rizzoli. There was a screen flashing images while she spoke. After the talk, she kindly sent me the image (above) to put on this post.
This is a wonderful example of an old kitchen which has been given a (tasteful) facelift and a tummy tuck. (love the oil painting)
Let's Talk Cabinets, Counters, Tile, Hardware, Finishes, Lighting and How Much Are They Going To Cost
I found a wonderful website called Homewyse which you can put in what you are looking to do in terms of both materials and labor costs. Add your zip code and it will spit back at you both lower-end, higher-end and sometimes a range of pricing for your area. How cool is that? I don't know how accurate it is, but it should give at least an idea.
I used it to come up with how much it would cost in my area which is pretty expensive. Therefore, I went with the mid to upper end pricing just because things always cost more than we think they will.
Let's assume we are talking about a galley kitchen of about 7′ x 10′ (not including an eating area)

Cabinets
Our cabinets from Ikea installed will run around $8,000.00. This is a ball park price and this is only the cabinets–installed. (hardware too) It might be less or more–depending.  Ikea also sells some basic handles and knobs or you could look on myknobs.com
Counters
The cheapest counters are laminate and that is certainly a cost-saving option. The next least expensive are wood counters. There is a huge price range for wood and it might not be the best for re-sale.
I think I've made my feelings known about most granite.
I love white marble like Calacatta Gold and Carrera Bianca, but it's expensive and not-that-great for resale because the etching and staining that happens easily, drives some folks nuts.
I also love oiled-soapstone if you'd like to do a dark counter.
But you really cannot go wrong with a quartz composite like Cambria. It's also not cheap, but for a small kitchen with about 15 feet of counter won't be too bad.
I would stick with something simple. They have lots of great stuff but some of it is not anything I would put in my kitchen.
You could do a plain white, but the Torquay pattern is very nice too and is a good mimic of marble. The beauty of quartz is that it is exceedingly durable, very strong and very unlikely to etch and stain.
This is far larger than our kitchen, but they used the Torquay patter from Cambria.
Price to install 33 sq. feet of Cambria Quartz = $3,300.00
Backsplash
Price to install 33 sq. feet of good quality white subway tile = $1,400.00
While a hand-made white tile is gorgeous, you can do a lovely white ceramic tile. I am not fond of machine-made tile that's trying to mimic a hand-made tile. It always looks fake to me.

Sink and Faucet
Price to install one good quality undermount kitchen sink and faucet = $2,000.00
Stainless steel is fine and less expensive than ceramic. I would do a polished chrome faucet.  Yes, you can do nickel, but it's about 30% more costly than chrome and then you will need to do nickel hardware too.
Can you do the "new" brass?
Brass, of course, is not new. It's been around for 100s of years. Brass is actually quite a classic material. Unfortunately, the hideous stuff of the 80's with umpteen layers of gross lacquer on it, plus a rosey-pink sink, scares the living crap out of most of us. The "new" brass is not at all like that.
You can do it, but it doesn't look great with stainless steel so it may up the prices of some of your appliances.
Here's a post with lots of brass fixtures so that you can see if this look appeals to you. Oh, it will definitely add to the price; just because it's not as common–yet.
It will be all over HGTV in 15 years. ;]

Appliances– Fridge, Range, Dishwasher, Microwave
I would probably do stainless steel but I don't see any thing wrong with white. I would also splurge on a counter-depth fridge.
Prices can vary widely. Bargains can be found with some research. Look for close-outs, perhaps.
Let's say about $7,000.00, but it could be more or less.
Now we are up to about $21,700.00
Of course, it could be less if you can do some of this work yourself. I wouldn't. But you can. :]

What about the floor, Laurel?
Thank you. I was just getting to that. I'm going to start by telling you what not to do. Don't do stone. I have stone and every time a glass falls, it shatters instantly. And it's always 2:00 in the morning when I was just about to flop into bed and the last thing I want to do is clean up a shattered glass.
The safest floor you can do and probably the best for resale over-all, is a wood floor. But please… Match it the best you can to the existing wood floor.
That's it?
Well, sure, there are other floors you can do, but for resale, I would just stick with wood.

Cost to install a hardwood floor 100 sq feet = $1,500.00

Kitchen Lighting
For a small kitchen, you really do not need to do any recessed lighting. You can, but you don't have to. You can get away with two or three hanging fixtures and one or two small table lamps. I love small table lamps on a kitchen counter!
Of course, you will undoubtedly have some demolition, plus wall repair, painting and possibly some mouldings. But all-in-all, you can do a lovely, classic small white kitchen for 25k-30k.
I think these kitchens look terrific in most homes.
Happy Father's Day! I'm spending it with Cale and his lovely girlfriend Maureen. I'm going up to Tanglewood, MA to hear Brian Wilson.
xo,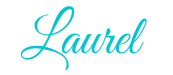 Save
Save
Save
Save
Save
Save
Save
Save
Save