Post updated July 2022
Dear Laurel,
I seem to recall that you were talking about this dream kitchen a while back and I've looked high and low through your website and don't see too many images of the outcome. Would love to see the results.
Faith Fowler
Dear Faith,
You're not the only one who's been asking about the dream kitchen.
It's a bit difficult for me to talk about.
And this is why.
Something happened but I don't know what.
The only thing I know is that it was made clear to me (but not in so many words) that there are to be no final photos.
Right. Bummed doesn't even begin to cover it.
Please don't try to make sense out of it. Nothing happened that I'm aware. As a matter of fact, my client was incredibly good to me for the 3 years we worked together. I'm very grateful for this job because it came at a time when I needed it most.
However, this was my Mr. Holland's Opus, Babette's Feast and Rocky all rolled into one glorious once-in-a-career-kind-of-job. I fantasized about styling this wonderful space and possibly hiring a professional photographer this time. Ahhh well… not to be.
There is a silver lining, however and that is that something special is happening and I can't say anything more than that because I'm not allowed to until early April when it's revealed to the public.
In the meantime, I've been posting every day on instagram which is a lot of fun. What happened is I dug up some images taken on my cell phone before the kitchen was completely finished. With a little cropping and editing, I think this first one came out pretty okay.
I nearly cried because I've been dying to show you guys the gorgeous nickel hood exquisitely rendered by Texas Lightsmith. And here it is! In the foreground is my fave Perrin & Rowe polished nickel yum yum faucet.
The backsplash is a simple slab of Calacatta Gold marble that we drove out to New Jersey to select!
This is a very charming but somewhat quirky room due to the inherent architecture. There are FIVE doorways! One to the entry, one to the basement, one going upstairs, one to the dining room and a big French door with a transom going outside.
And then there are four windows, so very little wall space. In fact, we covered up one window in the now defunct dark, cramped butlers pantry. It just wasn't working and wasn't necessary either and it allowed us to have our pantry/fridge/freezer wall flanking the entrance into the dining room.
The kitchen now opened up seems far larger but this is not a huge football field of a kitchen.
I think the size is perfect!
Another shot shows the built-in fridge and freezer clad in their gleaming cabinetry created by Jem Woodworking.  Between them on the large pilaster will be another sconce. The island counter is once again the magnificent Calacatta Gold marble.
Above is a closeup of the unusual fridge and freezer handles in polished nickel. I love these because they remind me of old silver. I felt they were perfect for this home which had just celebrated its 100th birthday in 2010.
You might enjoy looking at this post which shows several shots of the kitchen in progress as the cabinets were being installed.
One of the two original Palladian windows with more of the Calacatta Gold marble backsplash, this time in a brick pattern. Please note that these are the only two overhead cabinets.  The counters are a quartz composite. I often do two different materials for the perimeter counters and island counters.
Above, is a shot from the (duh) window treatment install. Here you can see the two new Palladian windows made to match precisely the original windows!
You should've seen what was here before.
Someone had stuck an absolutely horrid ersatz Palladian window that was way too big and not centered on anything! It was weird and drafty and we couldn't wait to get rid of it!
A closeup of the cafe curtain made in Barbara Barry's Indo Day for Kravet
And yes, that is a view of the workers' Port-O-San in Barney Purple. haha!
Indo Day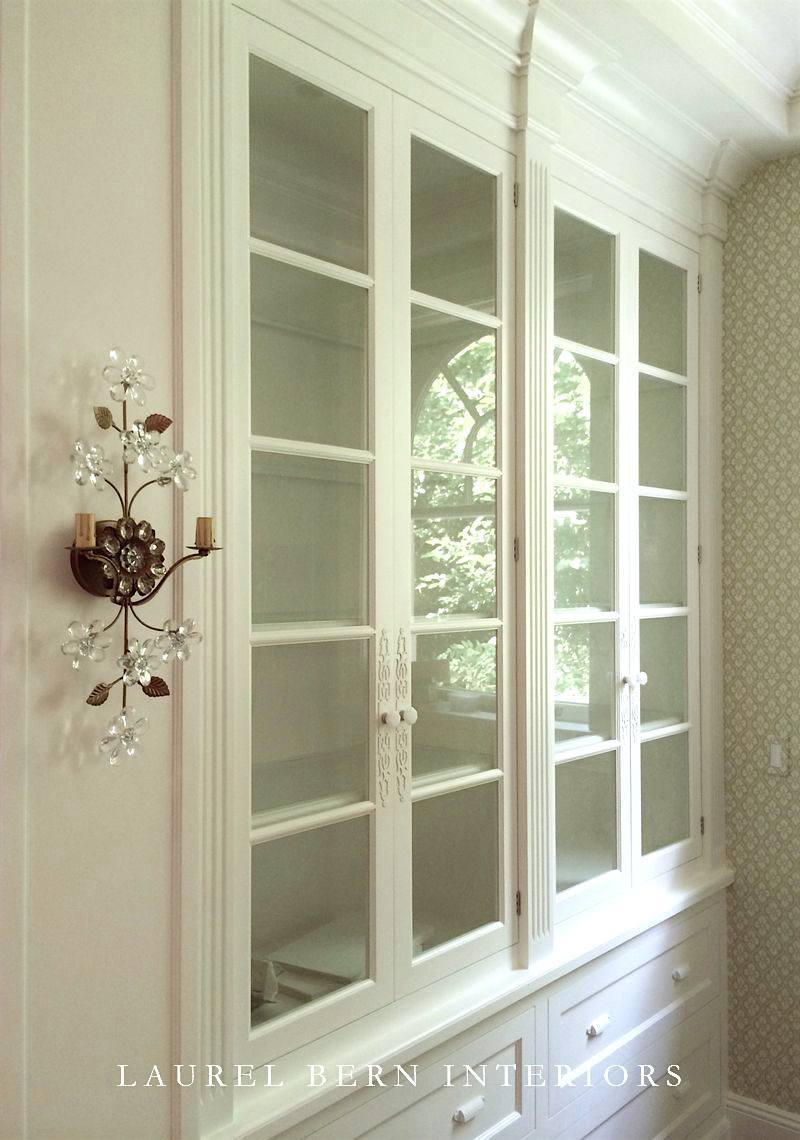 You've seen this one before but it's everyone's favorite part of the kitchen, along with the custom-made sconces from Canopy Designs.
I found the escutcheons (don't you just love that word?) online and had them painted to match the cabinets. We also painted the brass carved bin pulls. I love the white on white!
Oh, you want to know WHAT color white?
I did promise that, didn't I? :]
I love white dove because it is the perfect chameleon off-white. It is both warm and cool, soft and creamy without being too yellow. But on occasion, the yellow comes out more and sometimes it looks very white, so please as always—test your colors!
Please click on this link for more of my favorite white paint colors and here for my top six white paint colors.
A shot after I hand-painted the chandelier over the table. I love doing that sort of thing except looking up makes me dizzy and nauseous so I had to come by three times to finish the job! I used some simple acrylic gold craft paint that I got at a good hardware store. I just brushed it on!
We did replace the candle sleeves with authentic beeswax candle sleeves.
It's a little fuzzy. It was a gray day, but at least we have this! The chair fabric is Brunschwig et Fils Le Lac but laminated because at 8 million dollars a yard, we need to protect it. It looks like a chintz, and you can wipe the chairs down now!
We did  this sunburst mirror over the doorway to the dining room and a larger one over the TV but I don't have a shot of that.
And, above is a newly edited shot from the dining room. We copied the coffered ceiling here for the kitchen ceiling. This shot was taken with my Canon, so better than most of the cell phone pics. At least I have them, and now you do too!
I hope you enjoyed a glimpse into this dream kitchen. I'm lucky to have these photos.
xo,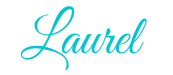 PS: Please check out the newly updated HOT SALES!