Dear Laurel,
I love your blog; it has helped me out on many occasions, most recently on paint color choices. I have been looking for a solution to our very ugly baseboard heater covers and haven't seen anything online that I find attractive…but maybe it's just one of those things for which there are only "less ugly" alternatives. Do you have any recommendations?
All best to you,
Susan
***
Thanks so much Susan. And, no, I really don't have any recommendations for a baseboard heater alternative. Sorry.
But, that's not what I actually said to her.
What really happened is this: I didn't say anything until after I had fallen down an entire-afternoon-rabbit-hole of baseboard heater curiosity a couple of weekends ago.
Ya know… I love it when you guys ask me questions on an interior design topic I know little about.
Oh, I can probably help you with an attractive radiator cover.
Remember this one I designed back in 2014? It was for this bathroom in Bronxville.
This time, I lucked out. The heating system was already recessed into the wall. The contractor did a superb job of creating my vision.
The part I'm struggling with is the actual HEAT. The heating system.
That is definitely not my area of expertise. And, there are so many variables. Plus, you might be stuck with what you already have.
Realistically speaking, it may be prohibitively expensive to make a big change; or, even impossible.
For instance. I live in an old apartment building. And, there is no option but to have a not very attractive radiator. At least, as far as I know.
Here, you can see one of my radiators in my living room. There's one more in the bedroom. So far, as you can see, it's just kind of there. But, there's a settee in front of it normally. So, you don't see it. Problem solved. :]
But, there's one more source of heat and it's not a radiator or a baseboard heater.
It's a floor-to-ceiling pipe in my teensy-weensy bathroom. This was back in May 2017 when I was pretending to look surprised.
On a day such as today which is FREEZING, this pipe becomes scaldingly HOT. And, it is only 32″ away (as the cockroach flies) ;] from the vanity.
Yes, I know that cockroaches don't fly.
(note, after publishing. apparently, there is a type of cockroach in the south that does fly.)
However, do you have any idea how many times I've burned my ass reaching to get something out of my horrid vanity?
Do you?
Me neither. And please stop laughing at the thought of me scorching my ass.
And no, the look of surprise was not because I burned myself on that occasion. (The May 2017 link above explains why. And, you'll get to see more that I don't know.)
Fortunately, until yesterday, it's been one of the mildest winters ever with average highs in the upper 40s. Crazy warm for a New York winter. Average highs are usually a good 20 degrees colder than that.
However, now that it's finally winter, I need to be mindful of that horrid pipe.
The point is, of course, that most of us, no matter where we are in the US have to heat our homes at least part of the year.
And most of us do not have radiant floor heating. If you do have it or have experienced it, it is quite sublime, I think. But, it's super expensive to install.
Many of us have a forced-air system. That requires a furnace, usually in the basement. Or, we might have an HVAC (heating, venting, air-conditioning) pump outdoors. We had one of those babies outside our old townhouse.
It was okay. We went through three of them in 22 years. That's because the first two were a POS. And, also because in northern Westchester County, strictly speaking, the climate is too cold for such a system. However, one advantage is that a heat pump can both heat and cool the home.
But, many of us in older homes and apartments have an ugly radiator.
Or, actually worse, sometimes, is an ugly baseboard heater.
The latter is particularly bad because they stick out 4″ – 6″ and they are from about 6″ to 9″ tall.
Not only are they unsightly, but putting furniture in front of them is impossible. I've worked on some homes built in the 60s where practically every wall has one of these babies at its base. Sometimes some of them can be yanked out or made smaller. But, that's definitely a job for a pro!
The very worst is if they are electric. Really horrible and you absolutely cannot have anything touching your electric baseboard heater. And, curtains need to be several inches away.
ummm… no. No flood-length curtains, please.
In this case, I would not do anything other than blinds
So, let's review the issues with both the radiator and baseboard heating systems from a practical and aesthetic point of view.
The old steam radiators from 100 years ago are bulky and pretty unsightly. In addition, they are usually sticking out into the room.   Therefore, putting drapes that will close is not an option.
However, if the radiator can be recessed under a deep sill, then the problem is solved.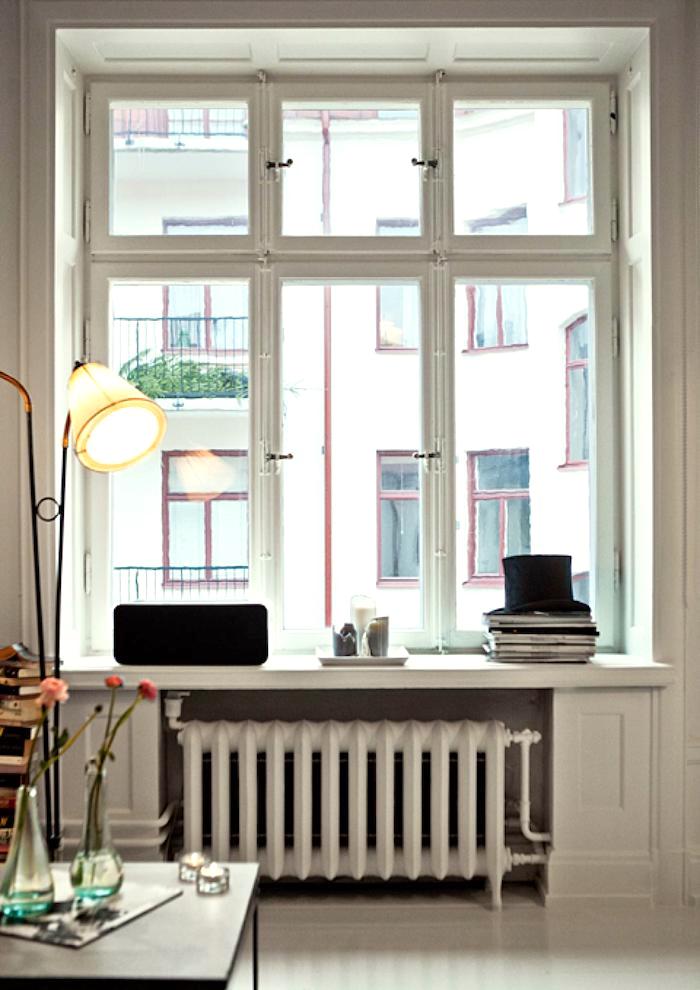 radiator under deep window sill via – Fantastic Frank
But, here's an idea that I have.
My favorite windows are large and are deeply recessed with interior shutters. Or, at least a shutter look. Many of these are from the Georgian period of architecture.

You may recall this image that I took 2.5 years ago on my trip to England. This exquisite home in the English countryside was designed by George Saumarez Smith of Adam Architecture.
I learned just today that this type of window is called "embrasured." It's when the opening is splayed like this.
In fact, here you can see that there's a heating system built into the window pocket to make for a window seat.
Let's look at a few more windows of this style.
Beautiful Georgian window with a window seat. (original source unknown)
Although, this window does not appear to be splayed.
But, there could easily be a radiator underneath this window.
Greet LeFevre – Belgian Pearls – window with deep recess. How beautiful is this!
And, I do believe that it is a radiator as I see some slits at the top.
This is so beautifully integrated!
Built in radiator cover – stunning contemporary living room.
You can see the entire home here.
You see, it might be possible to build the wall out.
I don't know if it was here or not. But, if the room is large enough, maybe it would work?
I love this!
And, look what pops up in the middle of it all. How fabulous is that!
Radiatorbekleding | Quinterieur
Above and below are some gorgeous radiator covers. They made them an architectural feature which is absolutely fine. But, in my opinion, not with the window sill length curtains. Some might disagree with me. And, these aren't terrible. I just prefer floor-length curtains.
But, there is a solution along with the same idea as in the previous room.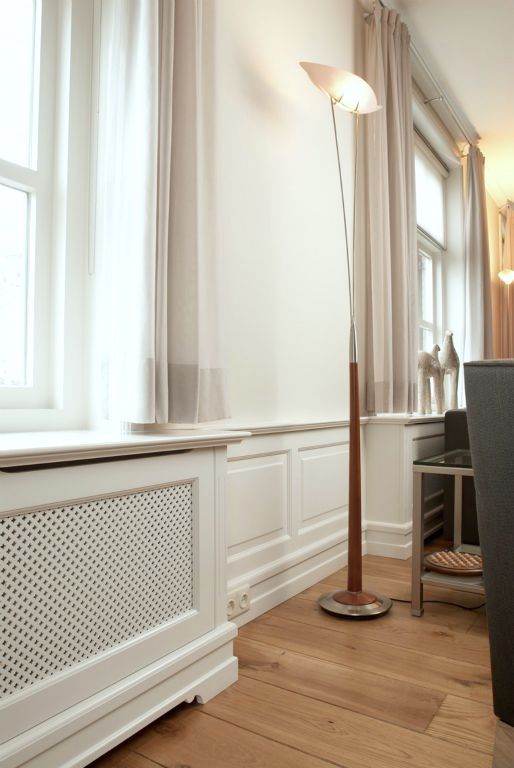 Radiatorbekleding | Quinterieur
And, that is,  why not build the wall out to meet the radiator? That alcove  between the two radiator covers is not serving any purpose. That way, if one wanted to put up draperies, they could do so.
In fact, there are many situations where we could build the wall out so that either the radiator or the baseboard heater does not stick out any further than necessary.
Here's one more in a DeVOL kitchen via House & Garden and underneath the deep window sill is a low radiator.
And, then a lovely embrasured window.
But, what if that radiator was in front of the window that did not have the recess originally?
Again, the wall could've been built out. There could even be built-in storage on the wall next to the window.
In the meantime, the radiator is tucked away. And there could maybe even be an attractive grille over the front of it.
Okay, it's time to move onto the ugly baseboard heater. Hopefully we can come up with something better than those horrid things from the 1960s.
There are two main types of baseboard heaters. One is an electric convection heater. These are always underneath a window. These types have limited covers that look better. But, there is one company that at least is making a baseboard heater cover that looks better.
But, to be honest, when it comes to baseboard heating, I'm no expert.
I realize that might sound lame.
However, whenever I was working on a job, I always worked with the best trades people I could find. Or, that my clients could find. Then, we would discuss options.
It's a lot like being an internist. They're doctors but they aren't going to operate on your brain or do open heart surgery.
So, I'm not going to lay your bricks or advise you on heating systems.
I'm only going to try and help you make them look pretty. But, of course, we  need to keep everything functioning optimally and safely.
However, I know that some of you might know more than me in this area. So, we'll use this post as something of a workshop for us all.

baseboarders – before-and-after-rusty-baseboard-cover
The most common baseboard heater systems are called a hydronic baseboard heater. That is a system that uses water. They are safer to use.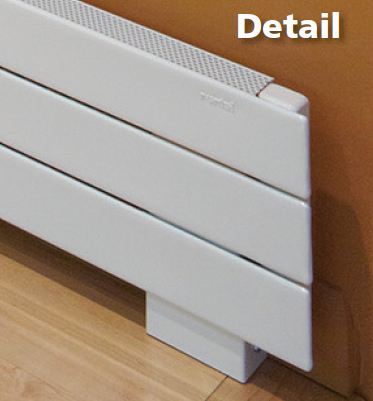 In fact, this company, Runtal, whose products are shown above, makes a sleek, stylish baseboard heater. This would be terrific in an urban home, I think. They say that it's fine to put your curtains in front of their heaters. They don't use water. There's a whole thing on their website that explains how they work.
Yawn… I'm fine. I don't need to know how they work. Just keep me warm and look pretty.
And no. That is not a come on.
Unless you'd like it to be. ;]
Sorry, it's late.

Runtal also has a sister company that makes a very sleek steam radiator as shown above.  And, they make other heating panels and radiators that can go anywhere on the wall.
There is often an issue with curtains over the baseboard heaters. As long as the baseboard doesn't get hot enough to combust, you should be okay. Of course, you don't want to block the heat.
If you live in an area where it's very cold and they are on for months at a time and you need privacy, or light control. I would augment with window shades or blinds of some sort.
The other issue is that the baseboard heater often sticks out too far. There's only so far out the rod can project. I would not have it project out from the wall more than 9″ at the most. But, that's super deep. I don't think I've ever done more than 7 inches.
Are there some attractive baseboard heater solutions?
Yes, I found one company in particular which makes some gorgeous custom hydronic baseboard heater covers.
The company is Sunrise Woodwork.
Below is a selection of some of my favorites. However, there are many more examples on their website.
Wow! You barely even notice that this is a baseboard heater.
And, it looks like it's only projecting not more than 3″ from the wall. Although, it's difficult to tell that for sure.
Love how they integrated the baseboard heater into this panel moulding wainscot.

Beautiful and sleek.
And one last image of a beautiful curved  window.
Has anyone done anything like this to hide their baseboard heater?
And, if so, please share anything pertinent we need to know. And, sources, too!
Well, I hope gave you some ideas for hiding an ugly radiator; or, unsightly metallic baseboard heater.
xo,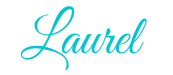 PS: Please check out the spectacular and newly update HOT SALES for President's Weekend!
***Please also consider purchasing my new 333 Hard to Find Rules & Tips You Need to Know Guide. It's only $49.00 (for the time being) and over 200 pages filled with my best advice.!*** (please note this is a PDF file that gets downloaded to your computer.)***