Hey Everyone, before we get into my bedroom redesign, I'd like to share a few words.
Wow! Whoa! and Holy Crap!
It's been an incredibly intense few days with Sunday's post about the home furnishings giant, Houzz. And on behalf of the interior design community who are unhappy with their tactics, and myself, a huge thank you for your support!
Most heartening, is that hundreds of you signed our petition to get houzz to stop their deceitful practices. Thank you again for that, too! I have nothing to do with the creation of the petition, but I say "our" because it is our collective voice that we are hoping will make a difference. If you have not done so, please click the link to sign up. It's very easy and will only take a minute or less.
And in other news, I'm going away again tomorrow for a blogging summit!
(That is, the plane will take off as we're supposed to get another big storm!) It is sponsored by my ad network and it's in Austin, TX. I've never been, so I thought I'd try something new and see a little of Austin which I've heard for years is an awesome city.
However, of course, we are all horrified over the recent bombings.
The world has gone mad and I don't even know what to say any more. Just shaking my head in disbelief and praying once again for the victims and their families.
Note: I did not finish the post last night. (It is Wednesday morning now.) The reason being, I was trying to organize the re-booking for flights, etc– only to discover that it was all for naught as all flights canceled today. And all flights are booked for tomorrow.
That left Friday when I wouldn't arrive until the end of the second full day and then it ends after lunch the next day. So, I decided to go with the flow and stay home.
Bummer.
Alas, it's not like I have nothing to do here. Au contraire!
The post should be entitled, "Spring has Sprung with 12″-18″ of Snow!"
But, it's about the plans for my bedroom redesign.
Finally!
However, before I show you, I want to thank so many of you too, for your wonderful ideas! It's a testament that even designers need help when it comes to their own spaces. Well, this one does!
And while I can't incorporate everyone's vision, there's one that's been suggested numerous times and I've always poo pooed it; even though it IS a great one!
Like a hang nail caught on your pantyhose, one phrase stands out from the

horrible professor

at the New York School of Interior Design. (back in 1988!)
I've spoken of her numerous times. And I find it ironic that the witch with a B (she really was) has had one of the most positive effects on my career. Her mantra was:
And she's right. Don't ever close yourself off to any idea, even if at first, you believe it's impossible.
Okay, Laurel, what is it already? Don't you have other work to do?
Oh dear, yes I do!
drum roll~~~~~~~~~~~~~~
The great idea you guys have given me to incorporate in my bedroom redesign.

MY SCREEN!
Where will it go? Well, if I put the bed on the opposite wall in front of the window (Sorry Feng Shui proponents), the screen can go in the corner adjacent to the radiator.
And it's perfect because the window in the far end of that same wall is also on an angle. (yes, the finial is missing from the rod. (there are fabulous sources for drapery hardware in Laurel's Rolodex) It just fell off one day and I couldn't get it to go back on.)
Window on an angle
A slightly fuzzy image. (and yes, that's a make-shift rod that came with the apartment) The screen will go in the corner where the painting currently is. The bed will be opposite where it is, so that when you walk into the room, there will be a lovely view of the screen and it will feel far more open.
And of course, I'll be able to gaze on the lovely screen for hours on end.
You guys already saw the rug in this post.
And now, for the mood board for the bedroom redesign!
I think this conveys the over-all feeling of the bedroom which is soft and pale with some touches of dark. If you put your fingers over the screen and black table, do you see how the room, while still pretty falls a little flat?
So, let's go over what's going on starting with the walls.
It's been nearly a year and the entire time, I've been thinking warm and blushy. Not pink, exactly, just warm.
Well, I found it.
Last year, they found my post which always impresses me and said if I ever wanted to "work something out" to get back to them.
Well, I got back to them a few weeks ago and told them what I wanted.
And after a little back-and-forth, they've agreed to sponsor the wall paper!
This must be how Cinderella felt when her fairy godmother showed up and started in with that wand waving trick of hers!
LAUREL!!! WHICH ONE IS IT??? JUST STOP YAKKING ALREADY!!!
Excited much? ;]
It's called Anastasia in the sand colorway.
Although, this is about as helpful as looking at craters on the moon with a pair of dollar-store binoculars.
And they do have a blow-up but it's in the lilac color-way and it still isn't that big.
Okay, hang on…

Taken with my I-phone 7. Not bad, eh? This is the sample they sent me and I can't begin to tell you how impressed I am!
But, there's more. And it's BIG
I wanted to show you some more images from Mural Sources. Well, the other day, I found some on pinterest that are very nice, but still not good enough, because sometimes pinterest reduces the images. So, I copied one and put it into google images. (you can read about my trick here)
And up popped the fabulous mural designer Paul Montgomery.
So, of course, I started taking a little looky around and YES! Mural Sources has the same designs as Paul Montgomery only not hand-painted. You can read about that here.
hmmm… I certainly hope that we don't have another controversy on our hands!
I immediately sent an email to my rep at Mural Sources and a couple of hours later had an email from Paul Montgomery, himself!!!
See, I told you it was BIG!
But before he answered, I found the answer for myself.
And guess where I found it?
Yeah!
I found it on HOUZZ!
One thing I failed to mention in my post, that I probably should have is that their forums for me, have been a wonderful source of information. I'm not linking to it, but if you'd like to read it, just look up, "mural sources houzz forum" something like that.
Paul in his studio working on an original hand-painted Chinoiserie design.
Paul and I shared a few emails and he couldn't have been nicer or more gracious and did give me permission to share the information. The upshot is that while they don't advertise it, they realize that there's a huge untapped market in the printed version of their hand-painted papers.
And as I said, the quality is extraordinary!
Oh, I featured Paul Montgomery hand-painted papers in this post almost exactly three years ago!
I'm not sure if this is an original or the archival printed version. This design comes in both versions.
This design is in both versions as well.
But they don't just produce Chinoiserie panels.
They have dozens of gorgeous American, English and European panoramas and I adore them all.
The same scene above and below with two different gorgeous panoramic papers

Love both. If you love Grisaille please click here and here
A small detail of more fabulous Grisaille called Paradiso at Mural Sources. The depth and subtlety of color is extraordinary!
Fabulous! I believe that this one is in both versions as well.
The Malibu Chandelier from Serena and Lily
Someone had mentioned that they thought that this chandelier would be too beach-y in New York. Sure, it is if it's paired with blue and white and cerused wood and so forth. But my objective is to show that Serena and Lily products which might look beach-y in one setting can look eclectic and beautiful in other styles.

Love this elegant Shiloh Lamp from Bradburn home.

Or how about this gorgeous brand new to the line Volos Greek Key table lamp
Markham Roberts
For Windows, it's difficult to find what I want. But I want a sheer off-white linen shade.
something like this.
And behind it, a simple roller shade.
The roller shade is for the times that the sun is BLINDINGLY bright because my room faces south and west. Most of the time, the roller shade will be up.
Cheryl Tauge
This is close but the tales are a little too big. And my window isn't nearly as wide as the main one.
Another good thing is that I can cover up the air-conditioner if I want to.
I would love to do a beautiful radiator cover similar to the ones we did in the Bronxville home a few years ago. My radiator cover would be deeper, of course. For more images of this bathroom, click here.
You might've noticed that there's a cool Ming-style coffee table at the foot of the bed. I love that shot of dark, but at 26″ wide, it's a little too deep. But I think that this is an awesome coffee table for my living room, so I've added it to the vintage hot sales page.
So, last night, instead of finishing the post, I had a bee in my bonnet and determined to find just the right table.
And I think that this one will work nicely. I got it for $200 on Chairish! I'm going to work on it some, though. I would love a wood top instead of glass and I'd love to add the gold accents. So, that's some work, but I want to make it look older with the paint. This one is only 18″ deep. I want it to be more like a bench and then I can style it.
If interested, the shop is The Golden Peach on Chairish. The owner Sarah, is darling.
I have a few options with the dresser and book-cases, or I might get a new cabinet and put the TV inside.
For now, I'll keep my dresser and get some new hardware. And I'll probably paint the night stands.
As for linens. I need to work on that too! So, there's still more to do, but with the basics taken care of, it's a lot easier now.
Well, it's 9:15. I just looked outside and just a few inches of snow and I heard a plane flying over head. Oh well, they canceled the flight last night.
xo,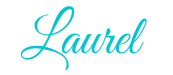 For more bedroom ideas, please look at this post which gives seven different combinations!