Actually, I could write a week's worth of blog posts and then some about what you need to know about wallpaper. However, suppose you are considering decorating with wallpaper. In that case, there are some critical pitfalls that if you don't already know about, you could very well find yourself with a frustrating and (expensive) mess.
So, please allow me to dive in here and get the nasty out-of-the-way before we get to the pretty pictures. What I'm going to try to do with these more informative posts is to put most of the photos on a separate post because not everyone wants to hang onto my every (pontificating – lol) word. :]
Please go and grab a cup of Jo– and a sandwich, maybe.
Laurel, before you begin, is wallpaper back in style?
Well, in my opinion, it never went out of style. However, what I am hoping is forever gone is cheap wallpaper with either a pseudo-quaint ditzy design. Or, just a bad overall design.
Today, I'm not going to go into what constitutes terrible design. However, if it's cheap paper, it's likely not going to be well-designed, either.
Well, Laurel, the high-end wallpapers are not in my budget, so I have no choice but to use something that might not be as refined.
Sure. I get that. You don't have to do any wallpaper. In fact, I would rather folks just paint instead of putting up some cheap, tacky wallpaper.
Or, you could always learn how to stencil and go that route. However, please be warned that it's difficult work as it takes quite a while to do. Plus, your arms will feel like they're going to fall off after a couple of hours of intensive work.
Let's talk wallpaper materials and some of the pros and cons.
Most wallpaper is actually paper.
Now, some wallpapers have a protective coating, and some do not. But, did you know that you can have wallpaper laminated? Yes, you can. This is a great option for areas that need protection, either from water or possibly high-traffic areas.
Remember the post about fabric nightmares? Well, one of the places that do knit backing, Custom Laminations, can apply a matte lamination to your wallpaper before it goes up.
Well, could you apply something to the wallpaper, like a glaze after it goes up?
You know, I have never done that. Years ago, I bought some wallpaper to put up in my bedroom. The plan was to apply a very light film of diluted paint to further soften the tone on tone design. I loved the effect. Alas, it never happened, and I no longer have the wallpaper.
However, you are probably talking about putting on something akin to a polyurethane or varnish.
Or, maybe the kind of glaze that artists use for faux finishes. Yes, you could do that. But, here's the thing. Using a poly or varnish will be the same issue as doing a heavy paint job over wallpaper. And, it will render it exceedingly difficult to remove the wallpaper. In fact, the paper will likely need to be sanded off. Or else, the walls will need to be skim-coated, which is quite costly, before painting.
In addition, please experiment on a sample before putting anything on the wall. And, I would also begin in a discreet place (like behind a piece of furniture) before committing to the entire wall.
What about lining paper?
My paper hanger is recommending doing that. Is it essential? I mean, it's double the price for the installation, and I don't want to get ripped off with something no one is going to see, anyway.
The reason one might need a lining is if the paper is thin or fragile. And, another common cause is if the walls are not in perfect shape. If your paper hanger is recommending it, it is most likely because if he doesn't do it, you're not going to be happy with the result.
Please note that it's possible for the lining paper to shrink a tad.
So, I would talk to your paper hanger about maybe running the lining paper horizontally. And, of course, there needs to be a super-strong glue, and if not, it could pull everything down. Ugh.
Let's go back to materials.
Of course, there's vinyl, but most of the vinyl papers are the self-sticking kind. More about that, in a bit. However, some contemporary wallpapers made from a synthetic fiber mimic leather or animal skin—something like that. But, if they are from a high-end source, they will not be self-sticking.
Fabric is another possibility that you may not have considered.
While I have never done this, I have seen it done. To be clear, this is not the same as upholstered walls. If you don't realize already, Upholstered walls have padding underneath the fabric, the same as furniture upholstery.
So, how do you apply fabric to the walls? Won't the glue seep through?
Yes, it will! Therefore, the fabric requires a paper backing, and it's done at the same place that puts on knit backing and lamination of fabrics. Of course, the material is usually 54″, which is at least double the width of most regular wallpaper. So, you'll also have fewer seams. I recommend confining this treatment to smaller areas. You might also need to do both lamination and paper backing to the fabric for protection.
All home furnishings on sale at Serena & Lily! (use code: NEWSEASON)
Next up are natural fibers, like grasscloth.
These wallcoverings were prevalent decades ago and have become hugely popular these days. They run the gamut in the price range. Please be careful. We will be discussing pitfalls about wallpaper pricing, and this is where you can definitely get screwed.
And finally,
Anaglypta and Lincrusta.
Binegar Original 33′ x 20.5 Damask 3D Embossed Wallpaper
These are paintable, textured (embossed) wallpapers. They are often used for wainscoting or on the ceiling to mimic a tin ceiling. What's the dif?
Lincrusta is made from gelled paste of linseed oil and wood flour and is quite heavy and durable.
Anaglypta is made from pressed wood pulp and cotton usually. It is far lighter. But, really great for ceilings. And, it is fine to use on the walls, too. This wallpaper is meant to be painted after it goes up. However, yes, it will still be tough to take down.
Okay, here's something I said over seven years ago:
1. PLEASE, PLEASE, PLEASE DO NOT ATTEMPT TO HANG YOUR OWN WALLPAPER.
Professional wallpaper hangers are exceedingly skilled technicians akin to a neurosurgeon. No exaggeration. I mean, would you attempt to repair your own slipped disk?
Yes, I know, you read somewhere how easy it is to do it yourself. They are lying. It's not even close to being easy, and you may very well end up having to have someone redo the mess you make, thereby spending double or more. There ARE tons of things you can do yourself, but hanging wallpaper is not one of them. That is unless you've had years of experience training under a master-craftsman.
Does it still hold that we lay folks should not attempt to hang our own wallpaper?
Yes, absolutely, if it's an expensive high-end wallpaper.
However, there is such a thing as pre-pasted wallpaper. Basically, it's like a postage stamp. It gets dampened on the back. I am less familiar with this product. I imagine that it's still challenging to put up, and you need to be able to work super-fast before the paste dries. In addition, I would think this would only work for thin wallpaper. It sounds pretty icky-poo. However, if anyone has any more light they can shed on this product one way or the other, that would be helpful.
The third kind of wallpaper is vinyl wallpaper that is self-sticking, moveable, and easily removable.
Therefore, there's no rush, and if you mess up, no problem; just gently pull it off and start over.
So, yes. This is the only sitch where I can say that you could probably do it yourself. It's also a wonderful solution if you're renting and need a temporary solution.
Okay, here's where we get into the heavy stuff.
It has to do with two things.
Fair warning. This is going to be wildly confusing. Therefore, I recommend that you have another sandwich. I will try to make this more palatable with a few pretty pics woven in. Indeed, I'll try to explain it as briefly as possible. But, if you're confused, it's not only you.
Wallpaper is sold in a few different ways:
By the yard
Per roll, or double roll, or triple roll.
Or, sometimes, in a minimum number of feet, yards, or rolls.
So far, so good? Great, because that's not the confusing part about ordering wallpaper.
Now we're on our way towards the abyss of absurdity because wallpaper is also sold in different widths.
Wallpaper can be anywhere between 21″ and 54″ wide.
In addition, a single roll could be 4, 5, 5.5, 11 yards long, etc.
For example, a single American roll is usually 27″ wide by 5.5 yards long., And, of course, a double roll is 27″ x 11 yards long.
However, there is another SINGLE roll that is known as a Euro Roll. It is 21″ wide by 11 yards long. So, yes, it's the same length as an American single roll but six inches narrower.
But, here's where people get messed up when ordering wallpaper if they aren't familiar with these marketing tricks.
Sometimes a Euro roll will be called a "double roll." And, sometimes companies will sell wallpaper priced as a SINGLE ROLL but sold as double rolls of wallpaper.
I'll let you chew on that one for a bit.
Yes, wallpaper often will say something like, "one roll covers 37 square feet or 54 square feet."
Well, sort of.
Good God, Laurel, I hope you're finished because I have a splitting headache.
Yeah, me too. Here's some Advil because I'm not finished. No sirree. Not even close. Sorry. However, we can take a brief break to discuss that Serena & Lily is having a 20% off sale on their entire product line, including, yes, all of their beautiful wallpaper! And, some are brand new designs, all on sale.
Artichoke wallpaper by Serena & Lily
Priano Wallpaper and also available in new colors at Serena & Lily
Now that your brain has had a breather, time for more pain. This is because sometimes wallpaper is sold by the square foot or by the yard. (not necessarily a square yard) But, sold in perhaps increments of five yards, of various widths. So, for example, a wallpaper might sell for $98/yard.
Hey, that doesn't sound too bad. But, hold on a sec.
It is bad. Here's why.
The wallpaper, frequently a grasscloth, is 21″ wide and comes in 5-yard rolls.
Well, that's less than half of a SINGLE Euro roll and smaller than a SINGLE American roll. But, at 98 bucks a yard, that means that your minimal roll of wallpaper will be $490 bucks! If you need 20 of these rolls to wallpaper a medium-sized bedroom, yep. That's 10k, just for the wallcovering, not including installation.
Of course, there's another layer of confusion added when wallpaper is sold by the "square foot."
But, there's more. Sorry, I realize this is painful.
This goes under how much wallpaper to order.
This additional layer is further complicated if there's a fairly large pattern. Of course, the pattern needs to match. Sometimes the repeat could be 36″ or more. And, sometimes, it's something called a half-drop repeat.
Please allow me to demonstrate the difference between a full repeat and a half-drop repeat.
A full matching repeat occurs when each repeat of the pattern lines up with the next repeat.
Above is Schumacher's Chiang Mai Dragon. Here, you can see that laying the pattern repeat one after the other does not match. This is because Chiang Mai Dragon is a half-drop repeat. Please note, it appears that this colorway only comes in fabric.
Above, I used pic monkey to show that the repeat is halfway down. Therefore, there might be some waste. Or, there might be less waste.
Laurel, Pleeeeease!
Thank you. I'm ignoring that. :] Please remember. You don't have to do wallpaper. These warnings and tips are meant to save you grief, not add to it. I'm condensing 25 years of pain into one single gulp.
Here's some more salt to pour into the wound. In case you don't know, wallpaper is NEVER returnable. Don't even think about it; try to bribe, threaten to sue. No, not even if the roll hasn't been opened. They. will. not. take. it. back. ever. Hello eBay! lol
However, there is light at the end of this wallpaper-lined rabbit hole.
The last thing to address is the room itself.
Most rooms have at least one doorway, and there might be some windows, too. Usually, there's about a foot above the window and a couple of feet below the window. Of course, there's a baseboard and sometimes a crown moulding.
So, the question is:
Do you deduct the amount of paper needed for the doorways and windows?
Most professional paper hangers do not make any deduction at all.
Why is that?
Well, first of all, you should always get about 10% more wallpaper than you think you need, aside from needing an extra roll in case of a disaster. Another reason to order extra wallpaper is in case there's a problem with the installation or a communication error, and you're caught short.
That is when you start praying (super hard) that they still have enough rolls of your wallpaper left in that SAME dye lot to complete the job.
There is nothing worse than having to order more wallpaper only to discover when it goes up that the stock you had was five years old, and the new stock that you had to wait five months for is radically different.
Feather Wallpaper – Available in four colorways at Serena & Lily
If this is the case and you're the designer,
please be prepared to redo the entire job for your client at your own expense. This is also why you need to work with nice, normal people who will not flip out because you made a booboo in your calculations. I mean, if nobody died, or got permanently maimed, then it's not a tragedy. It's annoying AF, for sure, but that's all.
And, no. Sorry. The paperhanger is almost definitely not going to give you a break in the price to redo your mistake.
You'll be lucky if he'll move things around to fit you into his already busy schedule. That's because you've hired the best paperhanger in your area.
He's swamped.
Sometimes, you can get a CFA (Cutting For Approval) of the wallpaper, but often it's not available as the wallpaper is prepackaged and wrapped in cellophane.
Wait, Laurel? What about those insanely expensive Chinoiserie panels, like from Gracie and Zuber. Or even the moderately expensive ones like you did from The Mural Source?
Oh, that is such a good question.
You guys are fantastic! I mean, I'm shocked that there's anyone left still reading this. lol
There is a solution. And, yes, doing this exercise might also help you order less for regular wallpaper.
In fact, if you don't do this, you're asking for trouble. That is, you must do a scale rendering, either using a design graphic program like Sketchup, for example. Or, you could do what I do, which is make each elevation in picmonkey. Here's a picmonkey tutorial.
If there's a panel moulding, like in my old bedroom, put that in your elevation. Then, take a full repeat of the wallpaper and start laying it on. This is for straight wallpaper.
For panels, what's important is where the panel will get trimmed and which one(s) you'll use. Some murals, for instance, come with 20 or more panels. They are numbered, and you can usually order whichever panels you like.
Here's why you need to plan which panels you will do and where.
You'll order the paper, and your favorite part of the panel will have to get cut out due to a window or doorway. Or, it will get covered by a piece of furniture that has to be there.
Guaranteed.
That's because if you don't plan it out, the Universe will, and it won't be happy that you didn't do the planning yourself.


If there's a lot of separation, you can sometimes n get away with changing the order of things. But, this is why you need to check it out with your elevations.
In fact, I did not do this when I did my gorgeous Chinoiserie wallpaper in my old bedroom. If I had, I would've done things a little differently. It's not bad as is, but it could've been better like behind the bookcases.
HIRE ONLY THE MOST EXPERIENCED HIGHLY RECOMMENDED PAPER HANGER YOU CAN FIND.
Here's why.
Years ago, I had a client found some guys who would put up their not cheap Farrow and Ball paper for cheap. She needed 26 Euro rolls. Days later, the paper started pulling away from the wall at the seams and when I arrived only two years later it was a huge mess and had to be redone. At the time this was a $7,000 mistake.
Therefore, please don't (attempt to) hang your own paper.
Of course, I realize that at least one of you is going to chime in how you had no issue hanging your own wallpaper. Sure. That's because you're a one-in-a-million prodigy. For the rest of us, please believe me. Only use the most experienced, skilled professionals, who will guarantee the job; however, they cannot guarantee against factors beyond their control such as water leaks behind the wall.
Okay, I know this one was on the heavy side, however, I don't want you to make these mistakes. But, if you have already, please take heart.
We ALL have. I've made some colossal mistakes and yes, they cost me.
Well, I'm sure I've left out some things that can go wrong with wallpaper. So, please feel free to share your wallpaper horror story if you have one.
And, I don't mean those horrible natural disasters like leaks behind the wall. That's inconvenient, but insurance usually covers these calamities.
You may also enjoy these posts that talk about wallcoverings.
xo,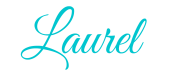 There are a ton of new things to see this weekend and also more info about the Serena & Lily rare sale.
Oh, and Happy Anniversary to Laurel's Rolodex, my first digital product, released September 26th, 2015!!! Everyone who orders it gets free lifetime updates. There was one early update, but normally, that occurs right before Thanksgiving.
***For those of you who own the rolodex but don't know what you did with yours. Please do a search in your computer using ROLODEX.
Or, you can also search your email for SENDOWL or ROLODEX.
That should take you to your download link and you can download another copy, unless you're out of downloads. If that's the case, and you can't wait another two months, then please contact me by responding to any email I've sent you.