Hi Guys,
In case you missed my note, the reason this is late is because I was very ill yesterday. And, I spent several hours in the hospital. But, I'm taking an antibiotic and am a LOT better today.
First a little business to take care before we get into the top ten Laurel Home blog posts for 2019
I don't do this every year. But, this is going to be a list of the most read posts this year. I was going to do a list of top 10 posts that were ONLY published this year. However, out of the top 10 posts only ONE was from this year. The rest are from 2015-2018.
Six out of ten posts are about paint colors. And, three of those are about white paint.
And now, The Top Ten Laurel Home Blog Posts for 2019 (in reverse order)
A disturbing Bathroom Renovation Trend to Avoid  – 10
This is a humorous post from 2016 is about people who have their water closet in spaces that don't afford any privacy. The image above is not the trend. That is an elegant bathroom; although, I realize too cluttered for some. It was from this post about my dream Parisian Apartment.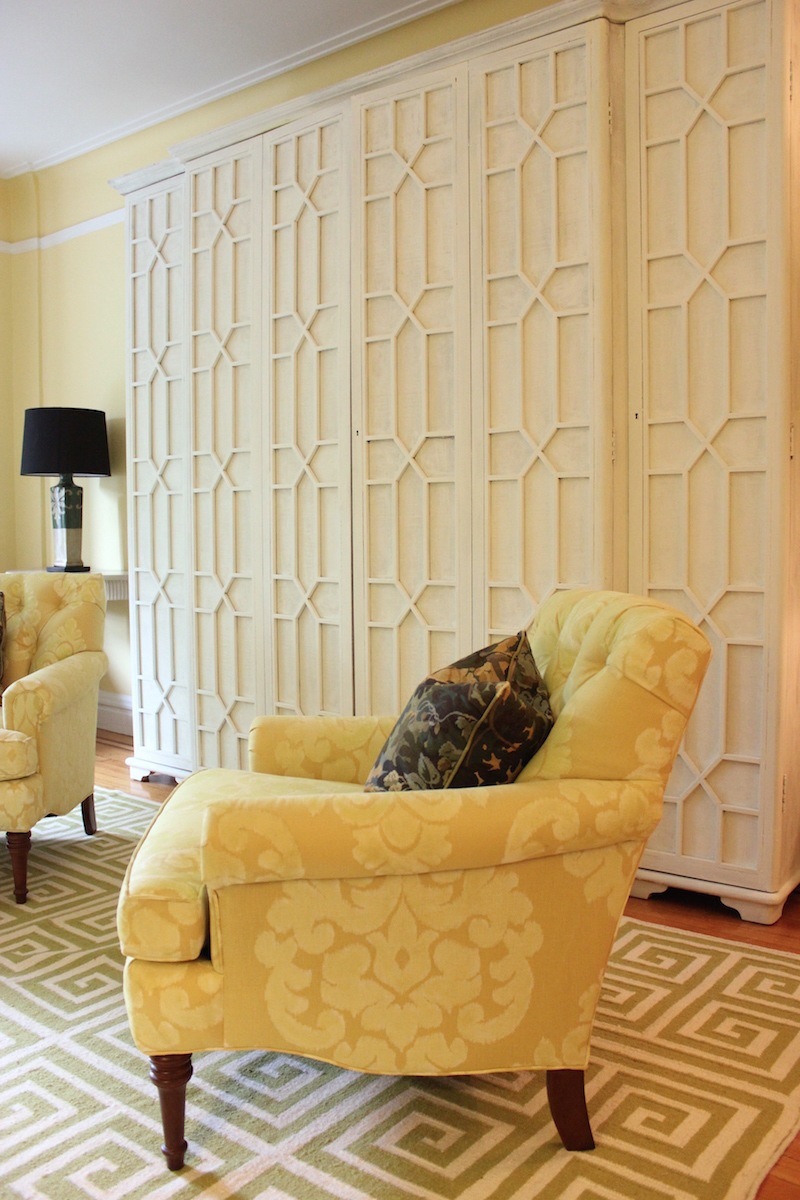 The One White Paint Color that Works Every Time – 9
I wrote this in 2015! And, yes, that's from my living room in Bronxville, NY.
The Shocking Truth About Restoration Hardware – 8
Also from 2016. And, one of the top page earners of all time! In fact, it's in 6th place.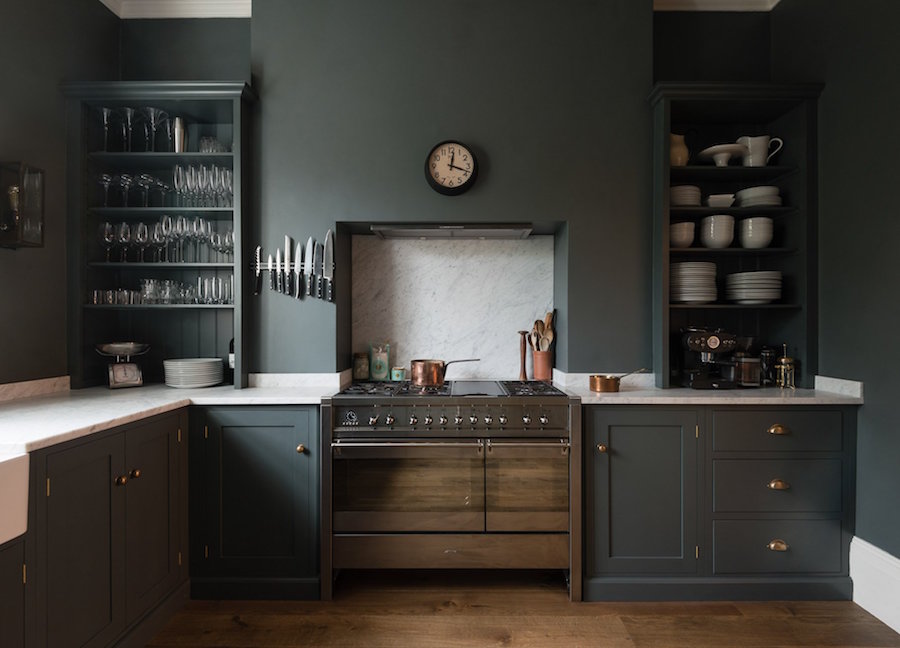 12 of the Hottest Kitchen Trends – Yes or No – 7
I wrote this in 2016 and it's still very popular and relevant. This handsome kitchen that everyone loves is from DeVOL.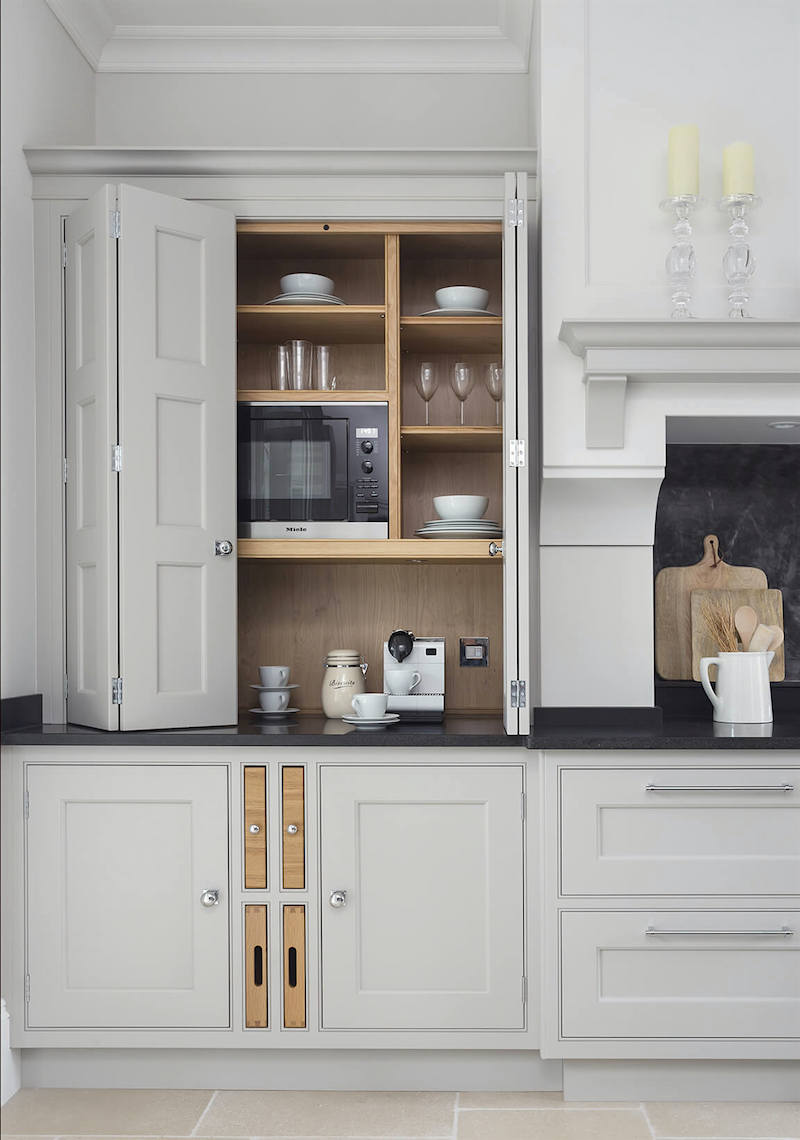 12 Farrow & Ball Paint Colors for the Perfect English Kitchen  – 6
This post from 2017 shares a lot of gorgeous English kitchens. Kitchen above by Lewis Alderson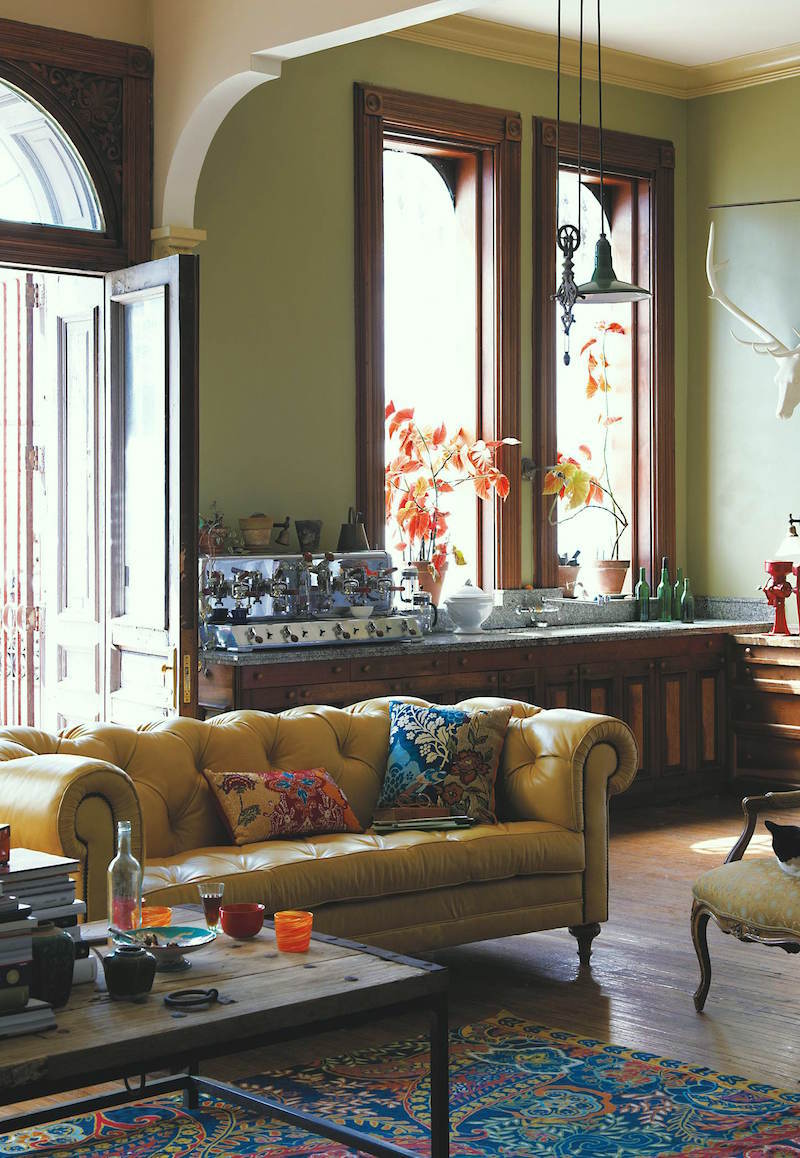 The Stained Wood Stays – 16 Great Paint Colors to Go With It 5
This 2018 post is one that a lot of us need.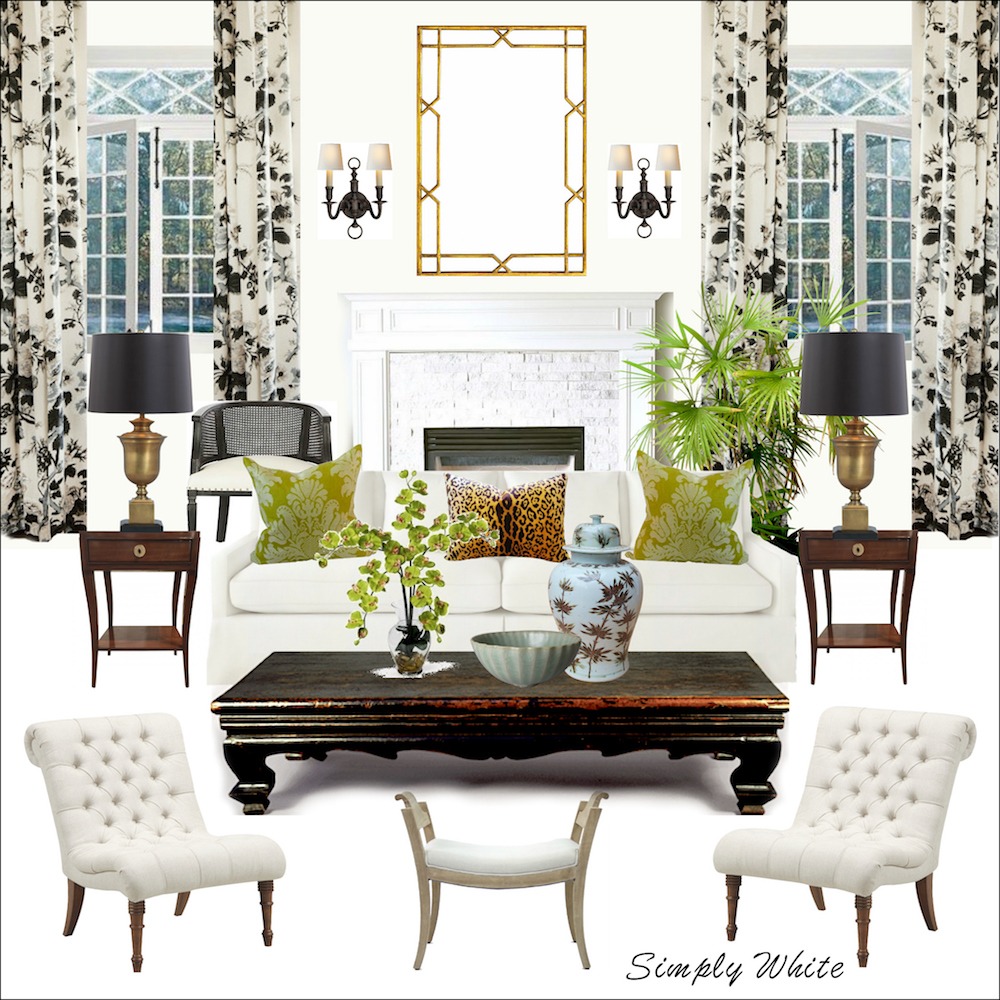 My Top 20 Shades of White Paint – 4
This is the only post on this list from 2019. However, it was rewrite of a post from early 2015. It was the number one post for a long time. And actually, if I add in the old post, it is still the number one post of all time! The original post no longer exists but if you're bored, you can read the comments here. There were so many, I saved them to a page here.
It's a two-part PDF guide featuring 144 of the best Benjamin Moore paint colors, along with the best trim colors to go with each one and much more. Part II are the paint colors put into palettes of 12 colors – 40 of them and they all come with a board like the one above.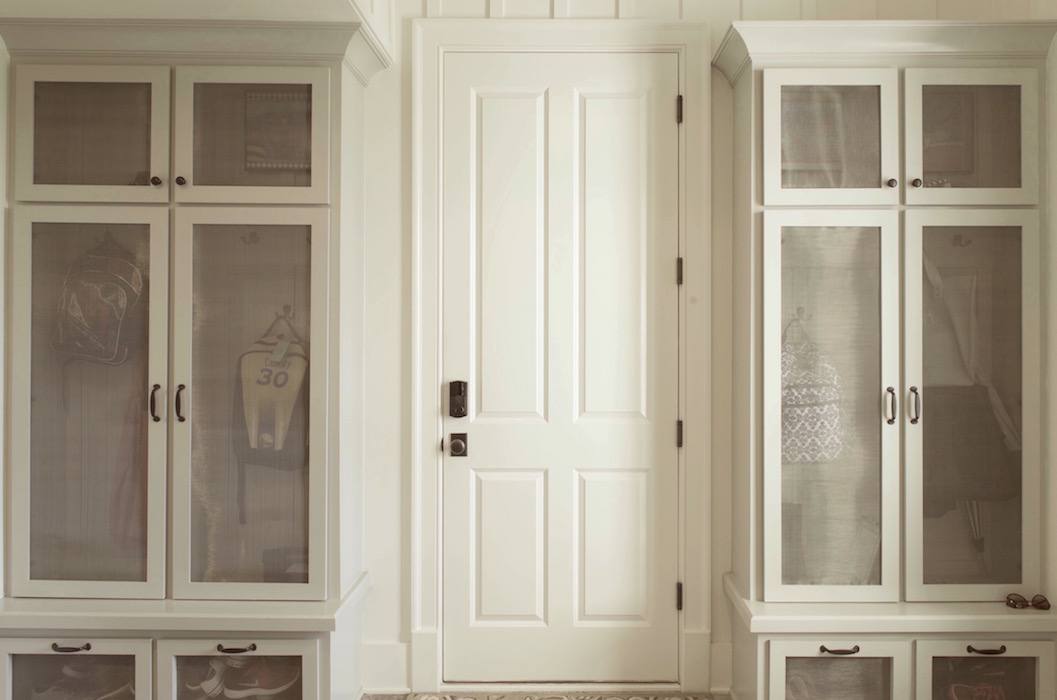 The Only Six White Trim Colors You'll Ever Need – 3
Pretty self-explanatory and written in 2015. Actually, not just paint colors for white trim, but paint colors – period. The lovely mud room above is painted Benjamin Moore Ivory White – 925 (also known as Acadia White – ac 41.) If you'd like to see more of this gorgeous home we worked a few years ago, click here.
21 Interior Design Mistakes You Need to Stop Making – 2
Oh yeah… One of my favorite posts – ever from 2018!
AND THE NUMBER ONE MOST READ LAUREL HOME BLOG POST FOR 2019 IS: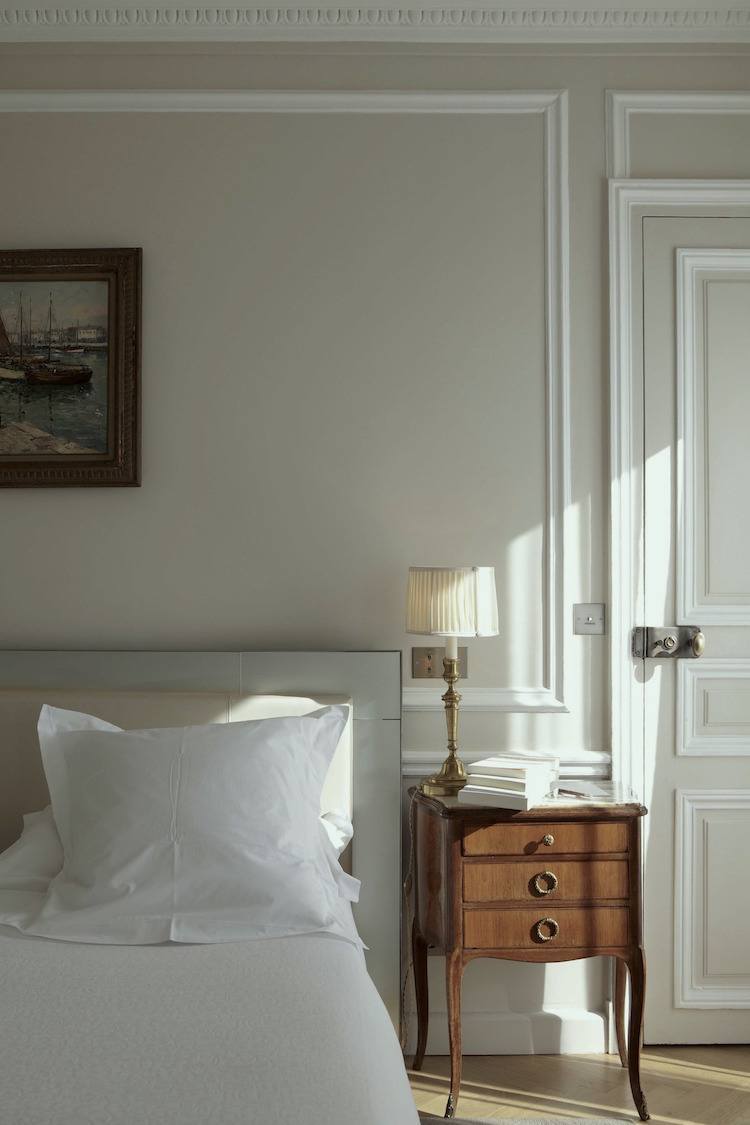 Nine Fabulous Warm Gray Paint Colors – 1
This is another post from 2015 and the second most popular post of all-time, but only by about 70,000 page views. To date this post has received 1,138,183 page views!
Why do the paint posts do so well?
Really, Laurel?
Yes, really. These days this blog gets about 5,000 people a day on average from Pinterest.
If you want to know how I'm able to funnel massive amounts of Pinterest traffic every day, please get my Six Figure Income Blogging Guide. If you have a website, you need this guide! In it, I explain in PLAIN ENGLISH everything I learned the first six years of having this website and having it work for me.
Even if you are only looking for local business, the blogging guide has essential information you will not find anywhere else.
Well, that's it for tonight.
I'll see you New Year's Eve for one final post of the year 2019.
xo,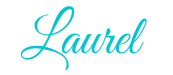 PS: Please check out the newly updated Hot Sales. Lots of terrific end of the year deals.