Hi Everyone,
I heard the overwhelming cry for information about performance fabrics, and guess what, there is already a post about ***the best upholstery fabrics for pets and slobs.***
I would've redone the post, except it is only 10 months old. And, that post is an update of a much older post.
As a reminder, there are currently 747 blog posts, including this one. If you are looking for a topic, please do a search in the search box provided in the sidebar. Of course, this option is only available if you have a desktop or laptop computer.
Otherwise, if you must look at the blog on your phone. (I'm only half serious), then you can also do this. Because there's no search feature on mobile, you can still do a google search, e.g., performance fabrics laurel home.
My posts are designed to be picked up by search engines.
That reminds me. If you have a website and would like to know how to do that without spending thousands of dollars for a so-called "SEO expert" (SEO = Search Engine Optimization), please consider getting my Blogging guide, which has five chapters devoted to SEO and how I get thousands of visitors EVERY DAY to fall into my trap stumble upon my blog.
Okay, as I said, there is already one of my favorite posts about the best upholstery fabrics. Here is the link, again, to the best upholstery for pets and slobs. Please read it because this essentially is part II of that post. And, most of the information is there. However, there is new information here. And, some of it has to do with you pet-owners who are pulling your dog's hair out.
No, wait. Strike that. I mean YOUR hair out. ;]
But, what I did was to take out the part that's specifically about performance fabrics.
However, here's the thing.
What IS a performance fabric?
Well, it depends.
It depends on what you need the fabric to perform well.
Do you want it to be impervious to staining?
Must the fabric be able to go outside?
Do you need the performance fabric to be virtually indestructible to cats and/or dogs?
What about kids?
Husbands?
Yourself?
And klutzy people like me?
Or, do you need it to do all of the above and cost under $25 a yard. And, feel nice and soft.
AND – look great, too.
Dream on…
However, the one that drives people the craziest is the destruction brought on by cats, and sometimes dogs, too.
Cats claw, and dogs chew. However, most dogs chew more when they're young. Cats never give up the urge to scratch and claw.
OH, before I go on. Please, let's not get into another debate regarding declawing. I know that some of you feel quite strongly about it, but please, let's not. If you do, I am going to delete your comment.* For now, I'm going to assume that you have 3 cats, all with the sharpest, longest nails God ever created.
God bless you.
Frankly, I would slipcover everything in a 12 oz. Heavy, very tightly woven cotton duck; or cotton canvas. Those terms are interchangeable, I believe. You can get a great cotton duck at Big Duck Canvas for under 7 bucks a yard. In fact, if you get the 12 oz. Cotton duck, 60″ wide and get 25 yards or more, it's only five bucks a yard!
I do very much recommend having the fabric pre-shrunk before you make the slipcovers or have them made.
Big Duck Canvas does have a pure white 12 oz canvas in their "seconds" department. Seconds means there might be a tiny flaw or smudge or something irregular. Sometimes it's significant, and sometimes, you'd never notice. You can call them first to find out the deal.
Here are some other options for pre-shrunk fabrics, either cotton or cotton/linen blend.
Otherwise, let's say that you have a cotton fabric and it is not pre-shrunk; I would contact a local cleaner to see if they provide that service. Of course, the fabric will need to be ironed and rolled back onto the spool.
Cotton duck is a great fabric if you have dogs too. Slipcovers can be removed and cleaned.
Besides, fur doesn't stick very easily to cotton duck or cotton canvas.
However, it DOES stick like crazy to brushed cotton. Brushed cotton feels so wonderful, but then you will hate yourself later.
The only thing is that white cotton is not impervious to stains. Again, please go back to the original post if you haven't because there's a link to a wonderful stain chart. That is, way to get stains out of EVERYTHING.
Next on my list is good ol' polyester.
Poly has come a long way, baby. Many poly velvets do a wonderful job of mimicking cotton and linen. There is a lot in the other post about polyester fabrics. 80% of the upholstery I did for clients, and my green sofa is 100% polyester.
However, as I said in the original post about the best upholstery fabrics, which you must read, linen velvet performed magnificently well and looked great.
Let's talk about traditional "performance fabrics."
There are two types.
Fabrics that can go indoors OR outdoors.
Fabrics that cannot go outdoors, but only indoors or on a covered porch, perhaps.
However, most performance fabrics can go outdoors.
The grand-daddy of them all is Sunbrella™ brand-name and the one we've all heard of.
Sunbrella is a solution-dyed acrylic. And, while stain-resistant, it is not 100% stain-proof. An advantage is that it can get wet and won't shrink, won't fade, and you can even clean it with a mild bleach solution. Never pour full-strength bleach on anything, of course.
Sunbrella fabrics tend to be less expensive and are made primarily for outdoor use. Therefore, the patterns and colors you're going to get tend to lend themselves more to a pool setting. That isn't an absolute, but an observation I've made.
Lauren Liess wrote an excellent post about her experience with an indoor/outdoor fabric. It's commonly known as sunbrella™ which is a brand-name for a solution-dyed acrylic.
One small correction. This fabric is inherently washable. There is no coating that can rub off.
Does outdoor fabric stain?
Uh-huh. It can.
It is stain resistant, and pretty much everything can come out because you can even use diluted bleach and other strong cleaners on it. Here's a Sunbrella cleaning guide.
Then there is Crypton™ or Crypton Home™.
We discussed Crypton in this post about spilling the proverbial red wine all over your white sofa.
So, if they are both performance fabrics, what is the difference between Sunbrella and Crypton Home, and which one is the best?
Gosh, you guys ask the best questions!
It's a different technology.
And, the main difference is that Crypton Home (the residential version of Crypton) is strictly an indoor fabric where Sunbrella and its clones can go inside or outside.
Although, now there is also Crypton that is meant to go outside.
I have used both fabrics with terrific results.
The indoor/outdoor fabrics have come a long way since they first came on the market in the early 1960s.
One of my favorite indoor/outdoor brands is Perennials. It's more expensive than some, but the fabrics are beautiful and do not in any way look like outdoor fabric.
Perennials are sold through the interior design trade. However, you can get many beautiful Perennial fabrics at Serena & Lily. You can also get fabric swatches and cut yardage of all of the Serena & Lily fabrics.
Please pin this to Pinterest for reference.
Some of the fabrics above are not Perennials. But, all are very durable.
And all of S&L's upholstered furniture is available in their performance fabrics.
Serena & Lily Miramar Benchseat sofa in a Perennials pinstripe.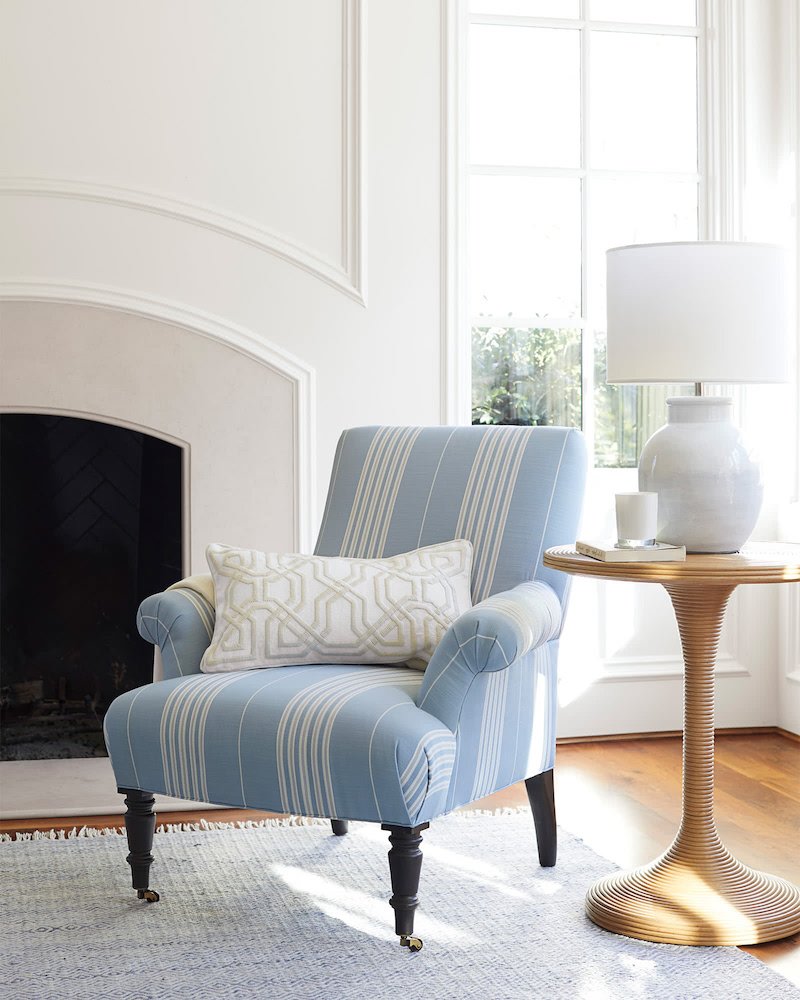 Serena & Lily Avignon Chair in Perennials Lake Stripe fabric
But, these performance fabrics also make it safe(r) to have white furniture.
Here is one of my favorites
Spruce Street Chair from Serena and Lily is slipcovered in a Perennials outdoor performance fabric.
Another good online source to see or purchase many indoor/outdoor fabrics is Decorator's Best. They have thousands of them, all different price points, and about 20 different brands, so a huge selection– solids and patterns.
Decorators Best also has about 1,500 different fabrics with Crypton technology.
Can you find high-end patterns in performance fabric versions?
Yes, you can! Go to the link above at Decorator's Best. You find gorgeous performance fabrics from Schumacher, Lee Jofa, Scalamandre, Kravet, Brunschwig & Fils, and more!
I do recommend getting samples in all cases. You'll want to see and feel the fabrics before ordering. Some of them are very expensive.
I would like to mention that cats and fabric is that no matter what the fabric, the piece of the furniture that got wrecked was always the arm and the side below the arm. So, while I don't love arm covers, they will definitely help if you have a kitty.
Below is a widget of a few of my favorite performance fabrics. If you click on any image, you will be taken to the source. All of these are from Serena & Lily or Decorator's Best.

However, you can also find terrific performance fabrics on Wayfair and Etsy.
And, of course, all of those wonderful pillow vendors make pillows using performance fabrics.
A great source for slipcovers is:
Okay, I'm going to close with this about performance fabrics, and it might surprise you.
There is a huge price range for these fabrics.
Quite frankly, I've had great luck with all of my fabrics except for the wing chairs that Peaches had for dinner.
You know, those pretty antique chairs many of you have been commenting on?
They were reupholstered with SILK– 20 years ago!
Remember how I said how awful silk can be in this post you must read if you have not about the unthinkable tragedies I lived through with fabric in my younger days. That is nightmares I had with fabric. Expensive nightmares.
Most quality fabrics will hold up well if you keep them clean. All I do is a vacuum and wipe them down. Of course, I no longer have pets or little kids. But, make no mistake. I did and for a very long time.
And, a husband, too.
The wing chair, upholstered in white cotton canvas in my bedroom was by a window for eight years and has stayed looking good.
What I'm trying to say is that you don't have to spend $100/yard+++ for some expensive fabric for a piece of furniture to hold up.
Of course, if it's in your family room, that's a different matter. But, a good de-lustered polyester fabric, I think, works just as well as Crypton or Sunbrella. At least that's my experience.
xo,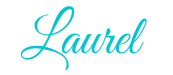 PS: Please check out the newly updated HOT SALES
Folks, please be gentle in the comments, or I will need to turn them off for a time.  Policing is not in my job description and I absolutely forbid personal attacks on this blog. Thank you for your understanding.
xo,