Dear Readers,
Before I get into the best upholstery fabrics.
How are y'all doing?
I still can't believe what's going on in our world. I am fine. Sometimes tired, though. I hope all of you and your loved ones are okay.
So onto our topic– What are the best upholstery fabrics? That means, of course what are the most durable upholstery fabrics?
Well, it depends on your situation and budget.
For instance, do you want the best upholstery fabrics that are pet-proof?
And, then, is it pet-proof for a dog or a cat?
Does your pet shed?
Do they drool and slobber?
Or, maybe it's a husband who slobbers.
You might also have an infant who projectile vomits.
I did. Both of them. Yeah. Seven months of babybarf all covering everything. We even have it on video. Good family times. If this is your situation, I do recommend covering everything in plastic. Yes, temporarily, of course. That's because baby vomit does NOT come out.
Oh, maybe if you rip off whatever got soaked and washed it immediately with the strongest detergent. I don't know. All I know is when I had son two, there were maybe one or two things that were still wearable.
However, the point is, that the best upholstery fabrics for one person might not be the best upholstery fabrics for someone else.
But, Laurel, there must be at least one upholstery fabric that's an all-purpose, pet-proof, slob-proof sure thing?
Okay. No upholstery fabric is 100% bullet-proof. Still, let's go through the possibilities so that you can better understand the pros and cons of different fabrics. And, what will be in your best interests.
*What are the worst fabrics you can use for upholstery? That is, unless you don't mind if it falls apart.
Anything with a loose weave.
A fabric with a loop such as an epingle. This is a loopy fabric and expensive too.
Chenille – Chenilles always need a knit-backing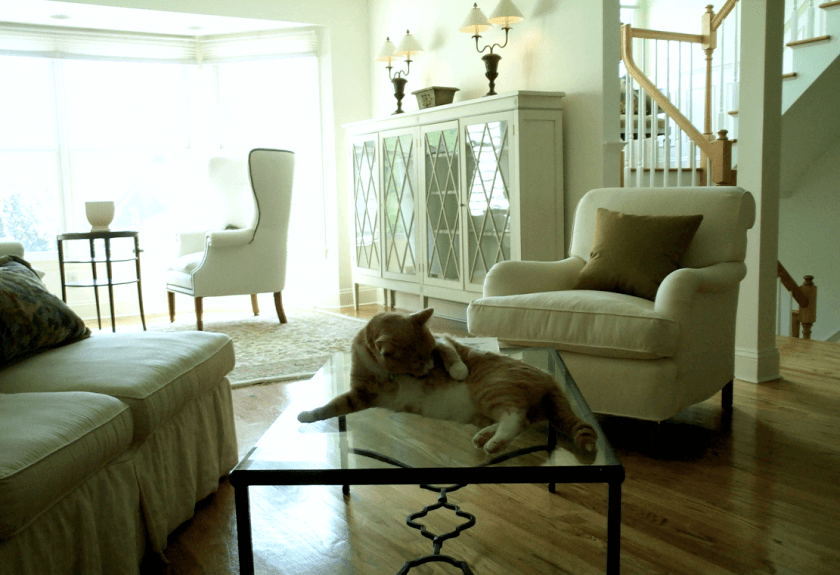 My old living room with Peaches circa 2003 and before he mauled and murdered the wing chairs.
A rep-truss weave. This is a horizontal weave. I used it the two wing chairs above thinking it would be durable. Those chairs couldn't have been more appealing to my Peaches if they were covered in catnip and drenched in tuna water.
Unprotected leather is another poor choice. Unprotected is the leather that scratches.
And, of course, suede.
Silk is usually very risky
However, my antique chairs with the cool seats were upholstered in a silk. Gosh, I didn't even bother to have them knit-backed.
* For more elaboration on all of the above situations and terms (like knit-backed) and, required reading, please see 15 Hideous Mistakes I made with fabric.
But, they've actually held up pretty well. They aren't sat in a whole lot. But, I had this done about 20 years ago!
My chenille sofa was getting wrecked by Peaches. Well, the arms, were. I had to put the arm sleeves on. You can see one of them bunched up behind him, below.
My beautiful Peaches in October 2014, six weeks before he got sick and died.
(I miss you, Snooky.)
Now, let's go over the fabrics that are generally excellent choices. Plus, one I'm not sure about.
Microfiber or Ultra-suede. Yes, believe it or not, this stuff is so good you'll need to throw it out back in the bonfire to (maybe) destroy it. In fact, you can just rip off those seat covers and throw them into the washing machine.
A higher-end non-shiny polyester. Same thing.
Most outdoor fabrics such as Sunbrella and Perennials.
Most Crypton fabrics.
I say "most" because you really need to double-check and do some testing. More about that in a sec.
The one I'm not sure about is mohair.
Now, before you start hyperventilating that you ARE sure it is a great choice.
I do have experience with mohair and it was 23 years ago. We did an expensive Donghia chair in an expensive Donghia Mohair. Just gorgeous. And, I too, was told it would "wear like iron."
Well, It did not wear like iron.
It wore like tissue paper.
And, it only took one short year. And, horrifyingly, it looked like hamsters had been gnawing on the arms every night. They were completely threadbare. However, if you have used mohair with great success, then please let us know.
Mohair is also a type of velvet.
So, let's discuss velvet to ascertain whether it should be included as one of the best upholstery fabrics.
I saved it for last, because velvet is in a class by itself.
Cotton Velvet
It only took one experience some 26 years ago to convince me that cotton velvet is not one of the best upholstery fabrics.
It was in the days before I started my business and worked for someone else. My boss had me do the ol' coffee test.
What is the coffee test? Well, it takes a lot of finesse. But, you pour yourself a cup of coffee. And, then you take the coffee and pour it onto the fabric sample. Let it dry a little. Then wash it.
That's what I did back in the 90s. The once lovely cotton velvet was now a big bloody, crumpled mess.
Ever since then, I've backed away from cotton velvet.
However, if the cotton velvet has a little polyester in it, then that might be enough to make it far more durable if it gets wet.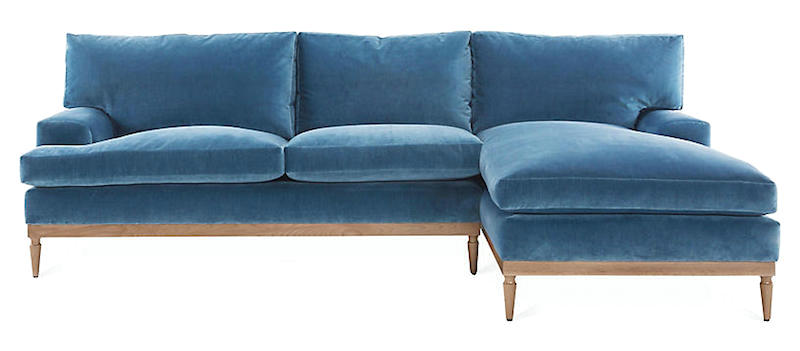 A good example of a cotton/polyester blend that should perform well is the Sutton Two-piece sectional in Harbor Blue from One King's Lane.
In any case, all velvet fabrics are the best for cats in terms of them shredding the fabric.
They cannot shred velvet because they can't get their claws into it.
But, please know that their fur might stick to it.
In fact, a lot of fabrics are "sticky."
My Palecek chairs were a favorite of Peaches.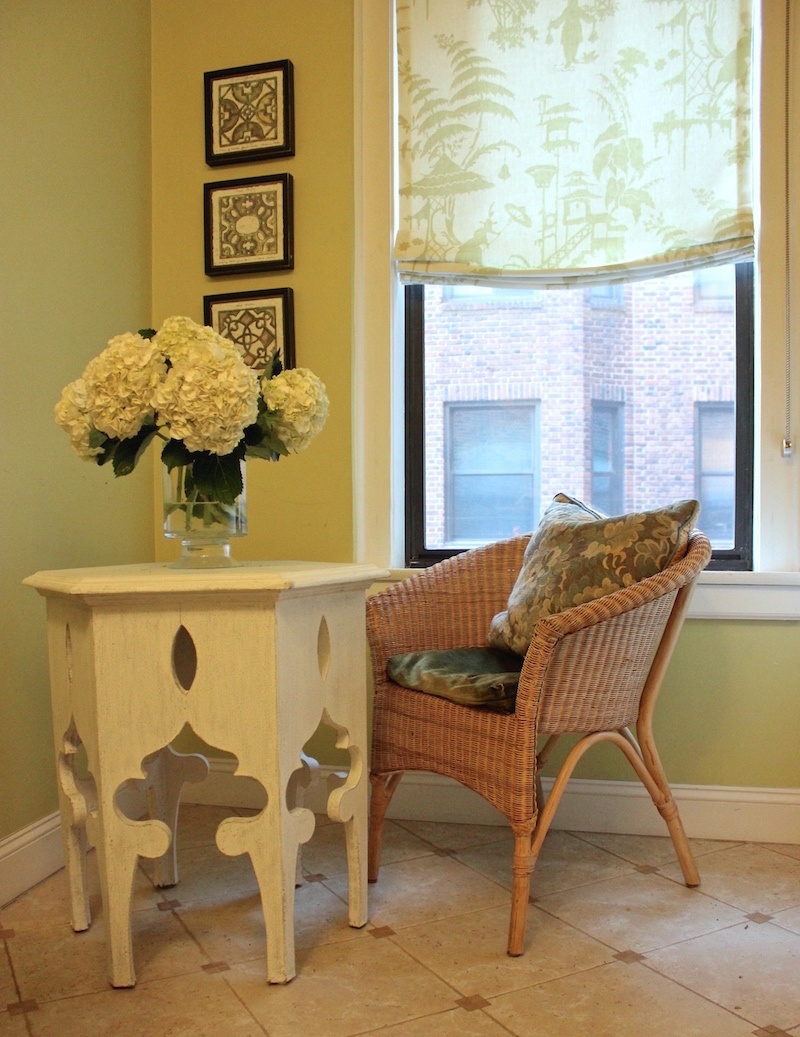 Me too! (I kept one when I moved for Peaches. Above) He frequently napped in one of them. I had the loose seat cushions covered in a linen velvet in a dark green. Peaches was the color of a peach. Duh. So, I'd just vacuum up the hair. He did not ever hurt that fabric; he didn't even try to. I still have one of the chairs. And the fabric, 24 years later, still looks terrific!
Over the years, I used lots of polyester and polyester blend velvets for my clients.
And, they always looked and performed really well. However, if having copious amounts of dog and/or cat hair sticking to your furniture is going to make you crazy, then maybe avoid those fabrics.
However, it might be a trade-off. Would you rather your fabric stay intact, or would you rather have to vacuum the furniture every few days?
Therefore, here's what I recommend before you choose a fabric.
I recommend you experiment with a fabric. And, here are some ways to do that.
You could get a yard of the fabric and wrap it around your cat's scratching post. You can even try throwing some catnip on it. Then, see if he can destroy it. If it remains intact, you're good to go.
Do repellants work to keep your pets away from the furniture? Not sure. If you have experience with that, please let us know in the comments.
Of course, you might be able to save your furniture with these kitty claw caps from Chewy. They come in assorted colors and sizes. I have a friend who did that when her cat was a kitten. I would imagine it helps if you start when they are young?
But, to ascertain if what you have is truly the best upholstery fabric for the job. Here is the Laurel Testing method. These tests will:
test for shrinkage
stain resistance
integrity of fabric after cleaning
or, if it will hold up simply by getting it wet with water!
To conduct these tests I went into my library of fabric samples and selected a Duralee fabric that is 79% cotton/21% poly.

Measure the fabric to see if it shrinks after putting it through its paces. In this case, it did not. The faded parts are where the tag was.
And then I took a nearly identical velvet from Duralee that is 100% poly. While poly is an amazing fabric for upholstery and the cushions are machine-washable, it does have a tendency to be the aforementioned sticky kind of fabric.
One important thing for ALL fabrics is that they need to be dusted and/or vacuumed regularly. Ground in dirt is no bueno for fabrics.
The first step is to get both fabrics wet to about a third of the way down.
The cotton-poly above
The 100% poly.
Immediately, the poly was practically dry with no evidence of it being wet.
The cotton/poly got zapped with the hairdryer. And, I set both fabrics aside. After an hour or so, both are dry and look fine.
But now it's time to bring out the big annihilators.
COFFEE
PEANUT BUTTER
The cotton/poly is on the right.
I then took the tag off of the 100% poly but left a staple in to tell them apart.
Then, I washed everything out in soapy sudsy water.
rinsed.
hmmmm… Can you guess which one is the cotton/poly? Yes, the one on the right.
I dunno… It's not looking too promising is it?
But… it's wet.
I let that dry for a good long while, but the poly was nearly dry to begin with!
You can very lightly iron them to hasten the drying and take out the wrinkles.
Two hours later…
It's difficult to tell here, because of the nap but both fabrics were spotless and looked better than how they started out! There was no evidence of coffee or peanut butter. The cotton/poly is on the right. So it did hold up very well after all. It just looked scary in the middle.
I have used synthetic velvets, chenilles, and ultra-suede for clients for my entire career. Those are my favorite upholstery fabrics for durability.
The new polys don't have that shiny, cheap look. They look like linen or cotton now.
I have not had any issues with pilling with 100% polyester. However, do be careful with nylon. Nylon can pill.
Are there any other good upholstery fabrics? Or maybe I should say anything else to avoid?
Yes, but it depends on usage.
For instance, for slipcovers, a sturdy cotton duck or denim is a great choice, especially if they are white.
And cotton for upholstery is a great fabric, but I wouldn't put it in a family room on the sectional.
Linen is a terrific material and actually fairly easy to clean. (but no scrubbing or machine washing). I had a linen slip-cover for some 17 years and it actually stayed quite clean for a very long time.
I said this before, but it bears repeating. Linen fabrics as well as chenilles and silks require a knit-backing.**
**If you missed the "required reading post about the horrors of what can happen with fabrics, here it is again. These were some of my most painful (and costly) mistakes.
What About Leather For Upholstery?
Well, folks that sell leather say that it's as fragile as silk. And yes, some of it is!
The important thing to know is that you want an aniline PROTECTED leather.  But, please do the finger-nail test. You don't want to see any marks if you try to scratch it.
Here is a terrific primer about leather and what all of the terms mean.
I found this way cool contemporary leather sofa at West Elm. Their furniture has gone higher end in recent years. It's still relatively inexpensive but looks great. This piece is only 34.4 inches deep which makes it terrific for smaller rooms.
A recap when choosing the best upholstery fabrics
Most fabrics will be okay for upholstery with good care and the proper upholstery job. Polyester and performance fabrics are almost bulletproof. These are the best choices if you have a family like mine.
(not that I headed my own advice!)
But linens and cottons make fine fabrics as well.
Test your fabrics before choosing, so get samples first. Or maybe even purchase a yard of the fabric to experiment with. It's worth it for peace of mind.
Dump stuff on them. Run your finger across and see if it holds up. Wash the fabric and see what happens. You can also ask your designer or retailer for advice.
If you do all of those things, you should be just fine.
However, stuff still happens. And, here's a superb cleaning guide to get anything out.
And a post about when I discovered Crypton Home at the Highpoint Market.
There's also a miracle spot remover called FOLEX. I have not used it; however, it got superb reviews on Amazon. And I did some other research as well. The Carpet remover is a misnomer as it's for all sorts of tough cleaning jobs including upholstery fabrics. But always test, first, in an inconspicuous spot.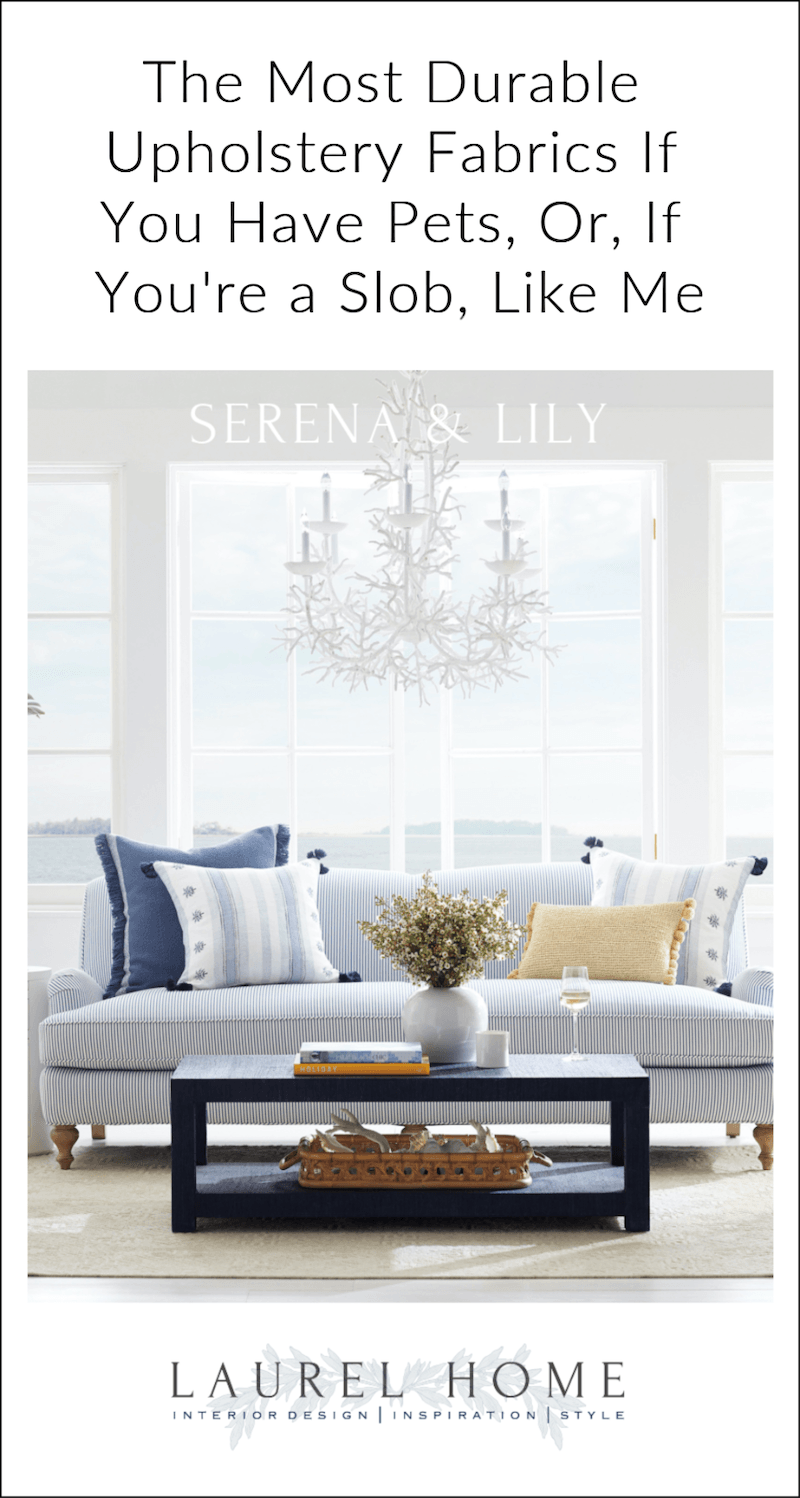 please pin to Pinterest for reference
I hope this gave you some good insights into the best upholstery fabrics. And, how to figure out the best ones for your needs.
xo,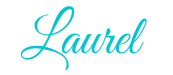 PS: Please check out the newly updated HOT SALES. Wonderful sales this weekend.
PPS: ***Please also consider purchasing my new 333 Hard to Find Rules & Tips You Need to Know Guide. It's only $59.00 (for the time being) and over 200 pages filled with my best advice.!*** (please note this is a PDF file that gets downloaded to your computer.)***