Today, I'd like to focus on MONOCHROMATIC interiors and moonochromatic color schemes.
But first of all, the common misconception is that a monochromatic color scheme is limited to shades of gray or greige.
And sure, those rooms done in those colors are monochromatic, however, the word monochromatic means ONE COLOR, so in reality, a monochromatic color scheme is any one color used predominantly in a space.
Some things to keep in mind:
Chroma is the saturation or brightness of a color. If we say it has a high chroma, it means that it's an intense color. Usually, we use these more sparingly. (unless you live in South Florida or some place like that or you just like really bright colors!) A color lacking in chroma has a lot of gray or brown in it. We usually say it's a muted color.
Hue refers to the colors of the spectrum.
A Tint has white added in.
A Shade has black added in.
Actually, for a really great primer on color which explains it more precisely, please look here.
Sometimes the colors are very close together on the color wheel.
For instance, we could have a room with various shades of blue and blue-green, teal, aqua. Strictly speaking, that is an analogous color scheme. But, for our purposes, we're going to focus on rooms that focus on one color or slight variations from it.
Can a monochromatic color scheme have other colors in it?
Sure. I always feel that there should be some black and usually, some white.  White and black go with everything and I feel in most cases, add a lot of depth depending on the mood and feel one is going for.
And, of course, there can be wood tones and some accent colors. We're going to see many examples which show this.
So let's dive in to explore these monochromatic color schemes further.
I'm going to share some of my favorite interior designers who are pros at all things design and frequently work with monochromatic color schemes.
We'll begin with the more traditional monochromatic interiors featuring neutrals and work our way through the spectrum.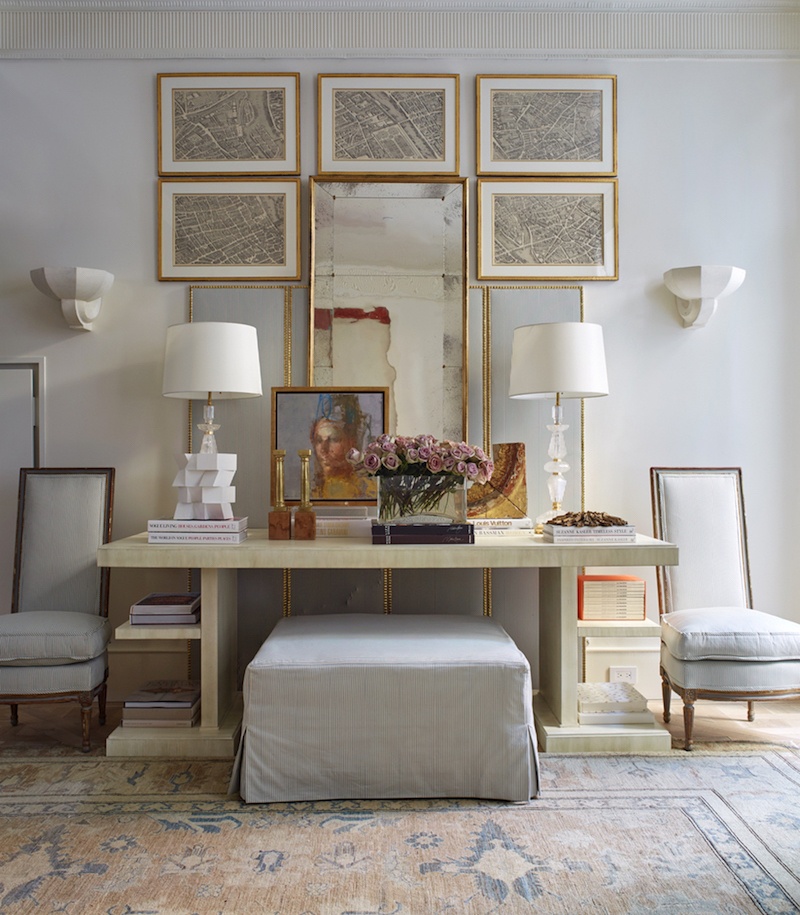 Above and below are two gorgeous examples by Suzanne. She's known for her pale monochromatic color schemes.
Traditional Home
Suzanne is one of my favorite interior designers and her work has been featured on here many times.
However, there's one designer who I associate with neutral monochromatic interiors more than any other.
And, that's South African designer, John Jacob. All of his rooms are gorgeous, IMO. The next three rooms are some of his beautiful work.
Love the Grisaille mural.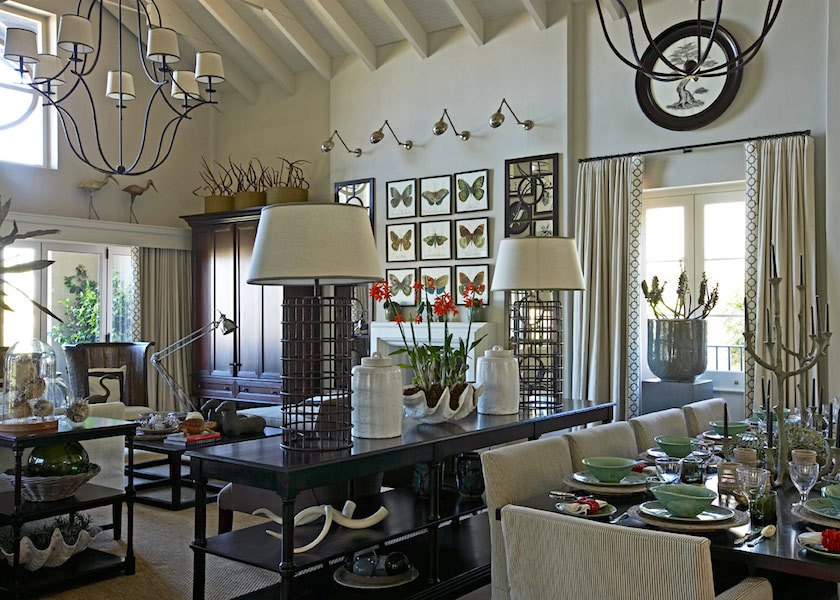 Another favorite designer known for both monochromatic and analogous color schemes is Barbara Barry.
You can see more of her gorgeous interiors here.
and here's part II about Barbara Barry
Then two other favorite interior designers who feature monochromatic interiors are Michael S Smith and Steven Gambrel.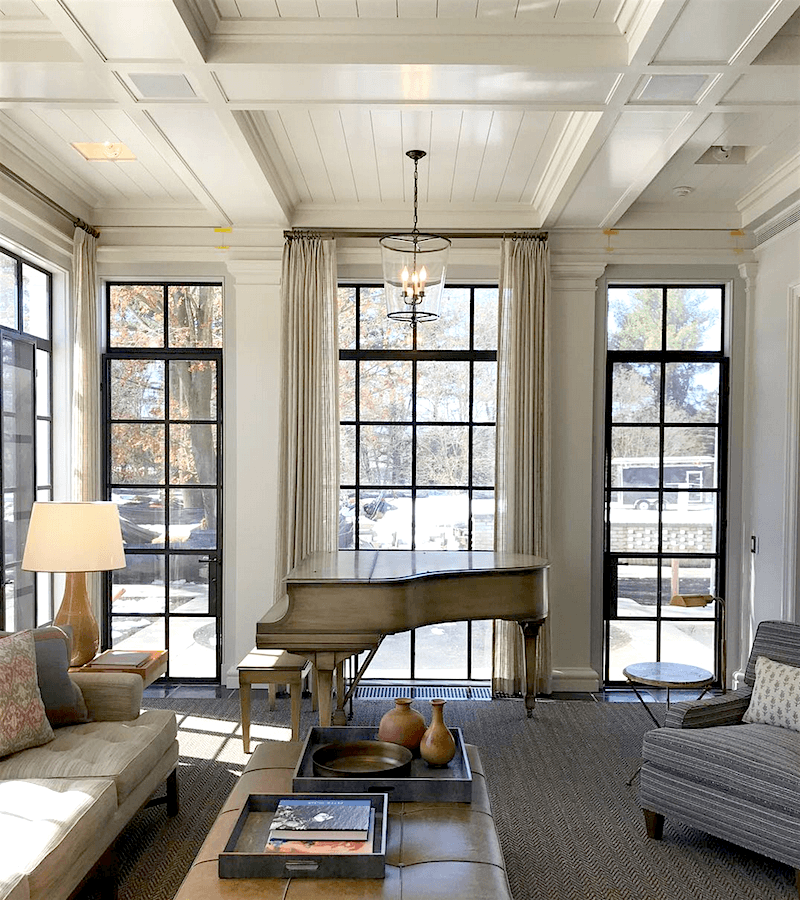 Michael S. Smith
I suppose this is technically more analogous, but I love this dining room with the Chinoiserie panels!
This is a dining room I clipped out of a magazine at least 18 years ago by Steven Gambrel. One of my all-time favorites! It's veering to an analogous scheme because there are various shades of chartreuse and green in it.
This is a detail shot I found on Miles Redd's instagram. You may recognize it from the stunning dining room he did for his Mom a while back. It doubled as a library/home office.
More from Miles Redd and Gil Schafer with a lovely monochromatic dining room in shades of rusty-red.
Another from Miles Redd and Gil Schafer Above and below.
You can see more of Gil's stunning home here.
Miles Redd
And for more beautiful pale golds, oranges, and rusty red rooms, click here.
And, below I'm closing with some darker monochromatic interiors
Robert Brown from the Atlanta Symphony Showhouse photo-emily-jenkins-followill
Of course, there are dozens of other terrific examples of monochromatic interiors throughout this blog.
I find these sophisticated color schemes are great for both large and small rooms. But, especially for small rooms; as they are more restful and give a more expansive feeling, in general.
Hope you found these rooms inspiring.
For more help with your paint colors, if you're struggling, you might consider purchasing my two volume Laurel Home Essential Paint and Palette Collection.
In the meantime, here's one of my favorite posts for a palette of nine no-fail neutral paint colors.
And, you may also enjoy this post about analogous color schemes.
xo,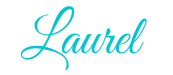 Please also check out the newly updated hot sales.