SIXTY DOWNTON ABBEY COLORS
and TEN UNIQUE DOWNTON ABBEY COLOR PALETTES!
WHAT??? Laurel, are you alright?
Hold on a sec please…
I'll be right with you. I'm very busy today because…
It's my BIRTHDAY!
I'm one of these people who really loves her birthday and this is a super big one. I have now crossed the threshold to where I get to swear all I want!
Did you know that? When you get to be sixty you can swear your head off and nobody will complain. :]
In honor of my big day, I've whipped up a special treat for y'all. Really, though, the treat is mine. I could do this all day long–every day and be very happy.
Wait, Laurel!
Yes, I see the look of concern on your face.
No, I'm not going to start swearing. Well, not here anyway! :]
Oh, I know what it is…
You're thinking that there must already be a million Downton Abbey colors and palettes out there.
Right?
Well, I thought so too, but you know what? Not really. Or if there are, I thought they were missing something.
Here's what I did.
I found these hi-res production shots on the interwebs. I don't know who they belong to but they don't belong to the person that posted them. That's their business. I don't want to get into trouble. And, I wanted to do something fun and different. So, I turned each one into a water-color rendering!
It really helps to separate out the colors.
From there, I was able to create the TEN palettes. Each palette has nine colors. There is some overlap, but it's at least SIXTY COLORS!
Most of the colors today are by Farrow and Ball, but there are also many from Benjamin Moore.
If it's a Farrow and Ball color and you'd like to know the Benjamin Moore equivalent, please click here.
Last week, I had the pleasure of attending an event at the D & D building where I was treated to a preview of their nine new colors by the showroom manager, Lydia. Most of them, I am going to include in the palettes.  like ***this***
BTW, did you know that you can now purchase Farrow and Ball samples and the actual paint ONLINE? Yes, you can! If you'd like to see that, please go to the Farrow and Ball website.
You can take these palettes and build an entire room, or even your entire home around them.
The Downton Abbey colors feature, lots of greens, grays, creams, blues and many shades of  rusts, reds and violet.
The plan, so far, is to do three posts.
Let's get started with Season One of Downton Abbey
 BLACKENED,  STUDIO GREEN, CORD, RECTORY RED, PURBECK STONE
FEATHER GRAY 2127-60, STUNNING 826, CHALK WHITE 2126-70, BLACK BEAUTY 2128-10, REVERE PEWTER HC-172, KENNEBUNKPORT GREEN HC-123,
The beautiful eldest daughter of the Crawley family looking most elegant on horseback. So frighteningly English, isn't it? Did you ever notice that Mary and her late husband had the same last name from birth? They are actually third cousins once removed and share the same last name. Very convenient!

PEALE GREEN HC-121, GREAT BARRINGTON GREEN HC -121, REVERE PEWTER hc-172, KENNEBUNKPORT GREEN,  TROUT GRAY 2124-20, DEEP SILVER 2124-30, THUNDERCLOUD GRAY 2124-40, BUNNY GRAY 2124-50, FRESH CUT GRASS 2026-50,
MANOR HOUSE GRAY, DOWNPIPE, MAHOGANY, BORROWED LIGHT
Lady Grantham, Cora Crowley. Remember Elizabeth McGovern in Ragtime?
GRAY OWL, SHORELINE, WHITE DOVE, CHANTILLY LACE, TROPICAL DUSK, COVENTRY GRAY, STONINGTON GRAY,
HALE NAVY HC-154, HAZY LILAC 2116-40 , MEDITERRANEAN SPICE 1337, WHITAL BROWN HC-69, GRAPPA 1393, FIRE AND ICE 1392, MIDDLEBURY BROWN, HC-68, GEORGIAN GREEN, HC-115
BLAZER, DEAD SALMON, YEABRIDGE GREEN,
While many of the Edwardian colors are soft and muted, not all of them are.
Cora and Violet having an intense convo no doubt in the library.
CALLUNA, RAILINGS, BLACK BLUE,
QUEEN'S WREATH 1426 DIOR GRAY 2133-40,
Awww… Matthew. I know several people who stopped watching the show after he died. He is missed.
LAMP ROOM GRAY, STONY GROUND (FB) BRINJAL,  ***SALON DRAB***, DROP CLOTH, GREEN SMOKE, HARDWICK WHITE, FRENCH GRAY, PELT, TANNERS BROWN,
ROCKPORT GRAY HC-105, KENDALL CHARCOAL HC- 166, GARRISON RED HC-66

DRAWING ROOM BLUE, LONDON CLAY, BRINJAL, DEAD SALMON, YELLOW CAKE, ARCHIVE, CHARLESTON GRAY
FRENCH GRAY, PIGEON, BLUE GRAY, CROMARTY, MIZZLE, DOWN PIPE PLUMMETT, BLACK BLUE, TANNERS BROWN, INDIA YELLOW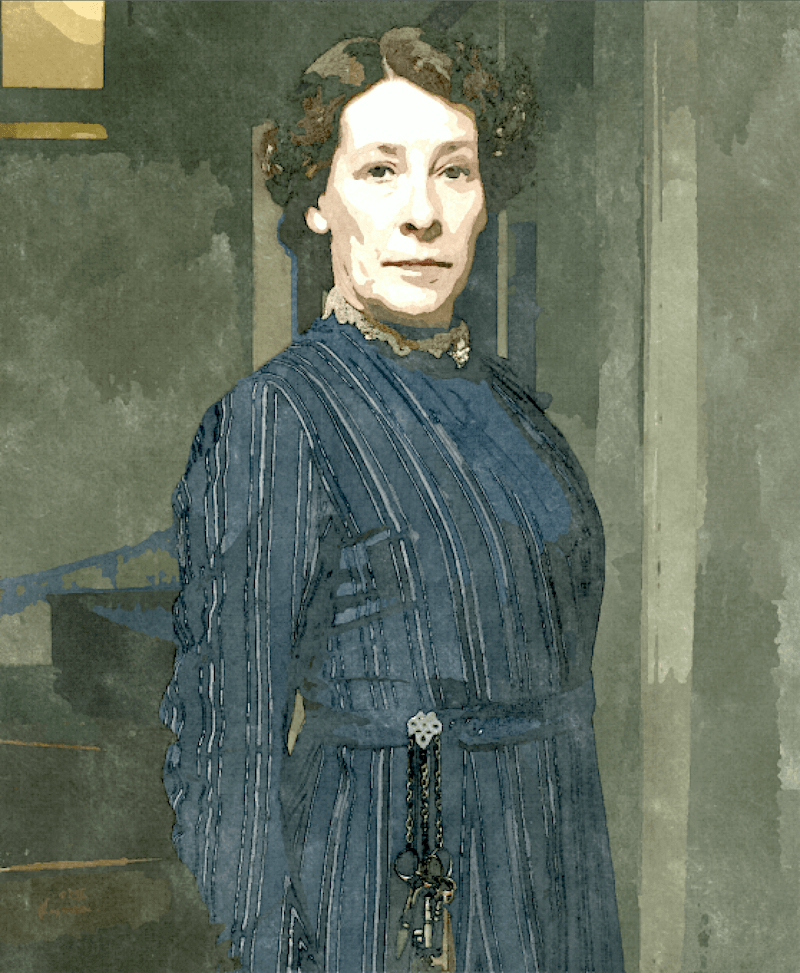 GREEN SMOKE, CHURLISH GREEN, CARD ROOM GREEN, HAGUE BLUE SIFFKEY BLUE, BALL GREEN, FARROW'S CREAM, STUDIO GREEN
STIFFKEY BLUE, GREEN SMOKE, STUDIO GREEN,
PHILLIPSBURG BLUE HC-159, KNOXVILLE GRAY HC-160, NEWBURG GREEN HC-158
CALKE GREEN, BALL GREEN, BREAKFAST ROOM GREEN, LICHEN, VERT DE TERRE,
EVENING DOVE 2128-30, ABYSS 2128-20
You can see Calke Green in a kitchen done five years after this post was published!
HENDERSON BUFF HC-15, CHIC LIME, PRINCETON GOLD hc-14, RICHMOND GOLD HC-41, WENGE AF-180
***PEIGNOIR*** ELEPHANTS BREATH, DEAD SALMON, LIME WHITE, CORD
Peignoir is one of the new colors from Farrow and Ball. It's a very pretty warm gray with a touch of lavender.
KENDALL CHARCOAL HC-166
Oh, the brooding Thomas.

PEIGNOR, ELEPHANTS BREATH, LONDON CLAY, BRINJAL, DEAD SALMON, MATCHSTICK  ARCHIVE, SMOKED TROUT, LONDON STONE, CALAMINE, PELT, WIMBORNE WHITE, NEW WHITE, OXFORD STONE, DIMITY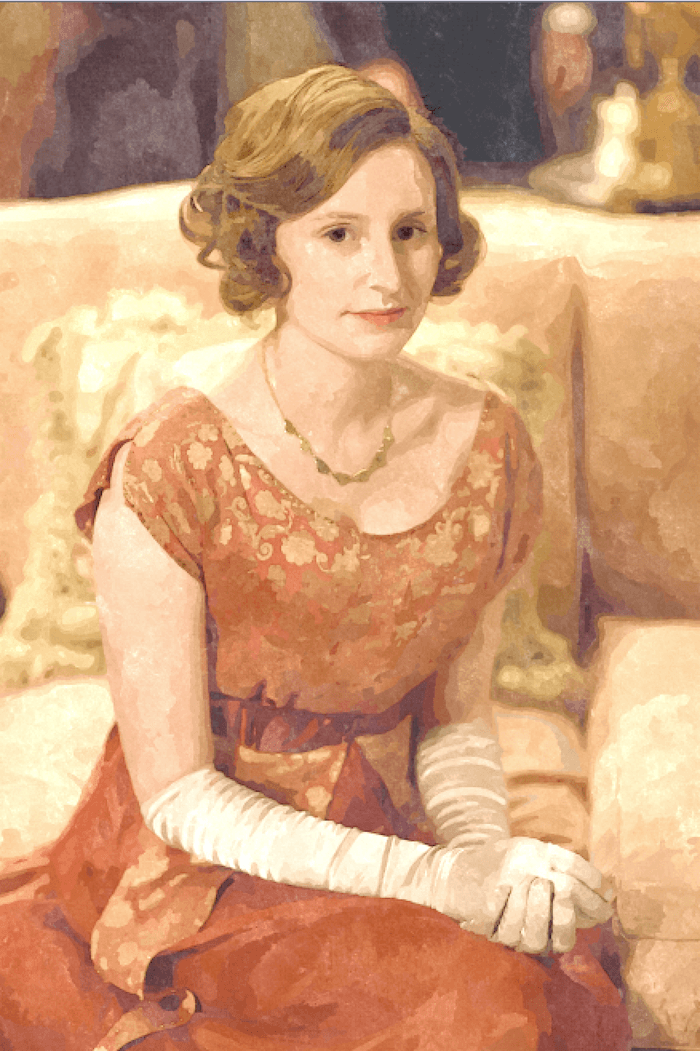 FARROW'S CREAM, DORSET CREAM, RED EARTH, PICTURE GALLERY RED, EATING ROOM RED, BRINJAL ,BOOKROOM RED
CHESTERTOWN BUFF HC-9, BRYANT GOLD HC-7, ROXBURY CARAMEL HC-42,
SPICED PUMPKIN 034 TROPICAL DUSK, PHILADELPHIA CREAM HC-30
Edith, played by the brilliant actress Laura Carmichael.
I think that she has the most amazing face! Have you ever seen photos of her IRL? She's drop-dead gorgeous!
HENDERSON BUFF HC-15 , MIDDLEBURY BROWN HC-68
GREEN GROUND, ***YEABRIDGE GREEN***, ST. GILES BLUE, SUDBURY YELLOW, FARROWS CREAM,
The parlor with a little shot of St. Giles Blue from Farrow and Ball. More below in Sybil's dress!
COOKING APPLE GREEN, FARROW'S CREAM, ST. GILES BLUE, CHURLISH GREEN, INDIA YELLOW, MAHOGANY, SUDBURY YELLOW
***INCHYRA BLUE***, ***YEABRIDGE GREEN**,
BASIL GREEN 2029-10, DIOR GRAY 2133-30
Well… that was episode one! I hope you enjoyed these beautiful palettes inspired by Downton Abbey Colors!
please pin to Pinterest for reference
Thank you all who voted for me for the Design Bloggers Conference.
Thank you so much!
I love you all!!!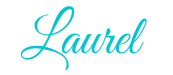 Please go to the Farrow and Ball website if interested in purchasing any of their paints or samples.