Happy Valentines Day!
In honor of the day of love, I am again revisiting Downton Abbey to reveal some of the most beautiful and romantic paint palettes ever!
As we saw in last week's birthday post, a color or paint palette can be found anywhere.
Nature
Fine Art
Crappy Art
Film and TV
Awww…
I have a confession to make.
Here goes.
For more years than I care to admit, I was addicted to the soap opera All My Children. (Sure, go ahead and roll your eyes. I'll roll along with you.)
I really don't know exactly when or why I stopped watching it either. I don't recall ever saying to myself. "Okay, Laurel. Enough is enough, You are done with All My Children." But, (fortunately) I just didn't need it any longer. It was long before the series ended.
The reason I'm mentioning this is that I used to love the sets! And many of them inspired some of my real-life jobs in terms of color and even some of the furnishings!
Color and paint palettes are everywhere. Inspiration is everywhere. And today, nowhere better than in the upscale Edwardian soap opera, Downton Abbey.
We love the show because it transports us into another realm. It's an era where some privileged people never had to cook, clean, dress themselves or even blow their own noses without help. Of course, privilege, title, great wealth and all the servants in the world can't protect one from the inevitable misfortunes and tragedies that befall all of us. That's what draws us in, I think.
We don't want them to suffer but perhaps a tiny part of us is relieved to know that indeed, the "other half" (more like .1%) have the same issues we all have.
Adding to all of that is the genius mastery of the set and costume designers of Downton Abbey. And then there's a brilliant script, directing, cinematography, music and a fantastically talented group of actors.
We're going to miss the show for sure.
You may recall in last week's birthday post that I said something in a deranged moment about a six-part Downton Abbey tribute. I certainly could but think that might be a bit much. I think it'll probably be three parts. The third will coincide with the end of the series. How does that sound?
Today's post is going to focus on the many gorgeous color palettes that evoke romance and images where it is often portrayed.
Have you noticed? Downton Abbey is heavy, heavy on the color purple and all of its neighbors, lilac, lavender, mauve, maroon, plum, aubergine— and then into scarlet and other reds. There is also a lot of gold and of course, many shades of green.
The colors range from exceedingly muted–drab even, to vibrant saturated colors and a lot in between.
Again, I put the photos through a water-color app and this week I got really crazy and went a step further. I hope you'll enjoy the results.
Last week was only Season 1 (maybe one or two snuck in from later on). This post is from seasons 2-5 and they aren't necessarily in order but hopefully close. I also tried to match up the color names with the order of the colors this time!
Three of the palettes are from last week, but three of them are new.
Please enjoy these romantic paint palettes.
PELT, BRINJAL, LONDON CLAY, DEAD SALMON,  DIMITY, MOUSES BACK,
YEABRIDGE GREEN, CALLUNA, BLACK BLUE
The above colors are all from Farrow and Ball
FIRE AND ICE 1392, GRAPPA 1393, HIDDEN SANCTUARY 1375, GREEN THUMB CSP 870, SWEET PEAR, REVERE PEWTER HC-172, APPROACHING STORM CSP-535, APPALACHIAN BROWN,
Some of this palette belongs below as well.
One of the things I've always loved about Michelle Dockery is that she has the face of delicate angel and the most mellifluous voice bordering on a baritone range. Great Actress!

PELT,  WIMBORNE WHITE,  NEW WHITE, MATCHSTICK, ARCHIVE,  ELEPHANTS BREATH, LONDON CLAY, BRINJAL
GREEN SMOKE, CALKE GREEN, LAMP ROOM GRAY, HARDWICK WHITE, DROP CLOTH, GARRISON RED (BM)  HENDERSON BUFF HC-15 (BM) ***SALON DRAB***,
Calke Green was used in this lovely kitchen renovation.
The dashing Matthew–may he rest in peace.
INSPIRED  POPPY 1315, CALIENTE AF 290, HABANERO PEPPER 1306, PUMPKIN SPICE 126, ELEPHANT GRAY 2109-50,  STANDISH WHITE HC-32, REVERE PEWTER HC-172, BRINJAL (F&B)
How gorgeous is the warm analogous color scheme! A couple of the colors are in other images in the vicinity.
I love how the Crowleys accepted Branson as one of their own. I daresay that didn't always happen in these situations.
I don't know who this character is, but doesn't she look absolutely mahhhvelous in that divine frock!
HENDERSON BUFF HC-15, CHIC LIME, PRINCETON GOLD hc-14, RICHMOND GOLD HC-41, WENGE AF-180
***PEIGNOIR*** ELEPHANTS BREATH, DEAD SALMON, LIME WHITE, CORD
(these don't line up because there are two different brands)
The Bates on a rare night out on the town.
I recall that Lady Grantham picked up the tab. Total class act, she is.
Edith being wooed by Marigold's father, Michael Gregson. Thank heavens she rebounded nicely after that horrid man, Sir Anthony Sans-Balls-Strallan left her standing at the altar.
Despite their losses, they gather strength from each other. They really are just ordinary people underneath the M'lords and M'ladies.
A smiling Edith reveling in the love she has for her little girl. I do believe things are finally looking up for Lady Edith.
Happy Valentines Day
And thank you all for the wonderful birthday wishes! I had a very lovely birthday and a lot of that was because of you!
xo,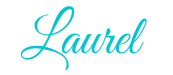 PS: If you enjoyed this post, please share wherever you like. Or pin the images to your pinterest boards. There are sharing buttons below, underneath the related posts.