Hey Guys,
Please get ready for some beautiful colors and room candy. Today, I'm presenting a 16-color spring-inspired whole house paint palette!
wheeeeeee…
My dining room. Well, not mine. But the day I walked in and saw this architectural gem, I couldn't believe my good fortune. This is the Paulina Porizkova of dining rooms! Bones for days!
Well, thar she is… And yes, it's my design, but the room! The architecture! That was already there.
This is the room that inspired this post.
I always hear:
"I don't really love green, but I love this."
If you already love green, you're good to go.
***
Alright. I have to apologize.
I always try to do what I say I'm going to do and last week I said that the Laurel Home Essential Paint Collection is going to be released on April 23rd. However, I realized two days ago that if that were to happen it was probably not going to be in my best interest.
The new date is going to be after High Point and after the trip to Italy—
May 10th.
One of the reasons for this is that I have spent countless hours obsessing pouring over each color, so you don't have to; or at least not quite as much. :] But, I want to make it extra special for you. I'm really excited about it!
Plus. I need time to superimpose my face onto old master paintings. lol
Here's the really good news.
To make up for the pushed back date, I'm going to divulge 12, no wait– SIXTEEN of the 144 colors!  Right here. Right now. And not just the usual, but some of the ones you've never seen before—anywhere. (most likely).
I chose 16 to make a not-too-exceedingly-predictable Spring-time palette.
It is not going to look like an Easter Egg basket (I hope)
But, it is going to feature—
and lots of it.
For those of you who've been reading laurel home for a while, you probably know by now that green is (sometimes), haha my favorite color. Well, let's just say that I happen to love it, especially when done like this by my favorite artist– John Singer Sargent. (all other art here is his, unless otherwise noted)
The challenge (for me) with this post was finding the 16 colors that look more or less like they could be in one home, and are high-quality images.
A 16-Color Spring-Inspired Whole-House Paint Palette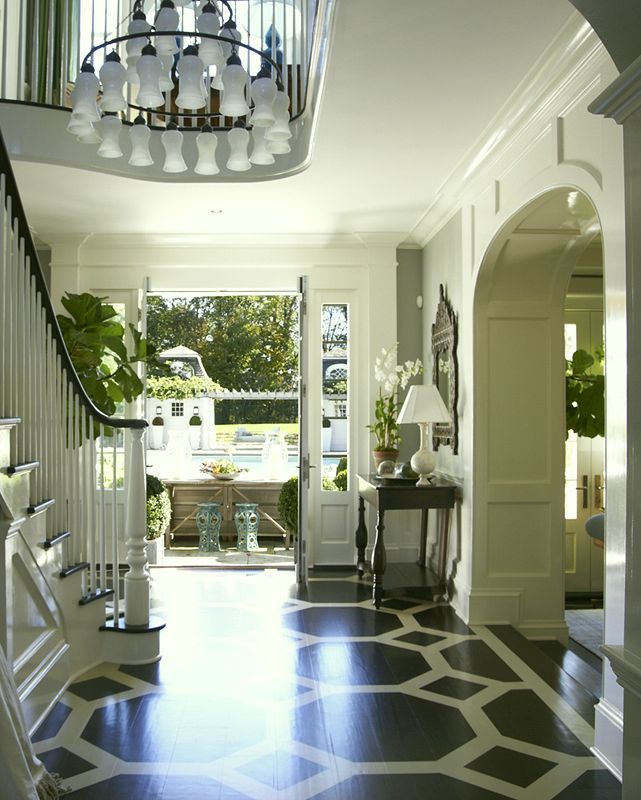 I've posted Lynn's magnificent interior before.  Can't tell you how much I love this classic design. Classic and evergreen!
I am thinking this could be smashing for the dining room walls. Perhaps glazed like below or not. Very rich with lots of creamy white trim.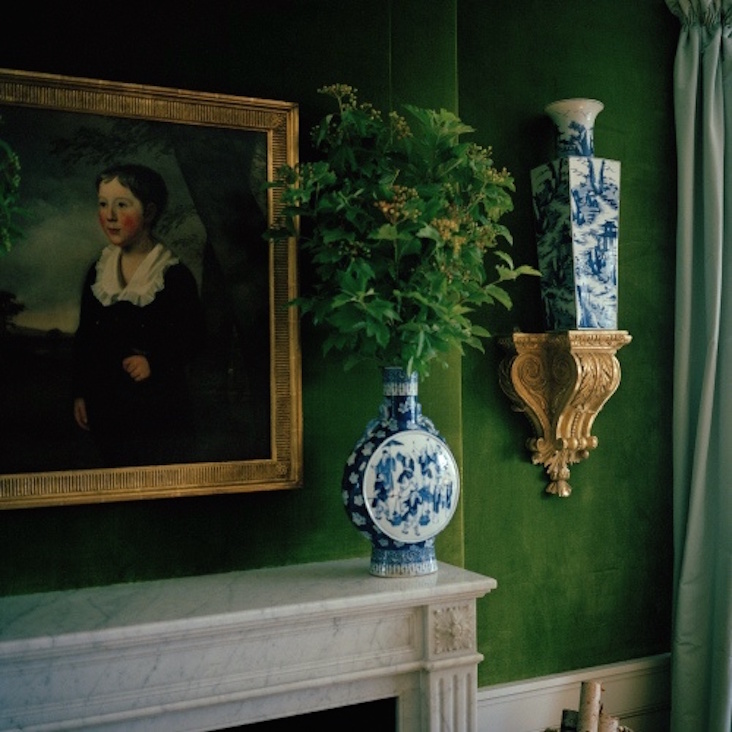 I wonder if Mr. Romualdez was influenced by JS Sargent.
Me thinks, yes
(please note that I took the liberty of manipulating the color of the chairs to go with our palette)
Niveous is a rich cream with hints of beige and gold. Very elegant.
Asleep In The Woods by Jules Breton
Sure, we could do a more typical color, but this rich deep green is stunning.
My favorite part of this kitchen are the plates and of course the green hydrangeas.
I could also be happy keeping the kitchen all-white with subtle accents of color
Sorry, image removed due to copyright trolls.
Grass-green grass cloth in this case, but the shade is close to Green Thumb. Most of the colors are in the two major fan decks. There is a disproportionate number in this post from the other fan decks.
Image also removed for the same reason as stated above green thumb. Apologies.
This could be an alternative for the living room or a family room or a den
.
Gaspar Melchor de Jovellanos By Francisco Goya
This rich olive green is so perfect here. And below.
Elaine Griffin via Elle Decor photo: Joshua McHugh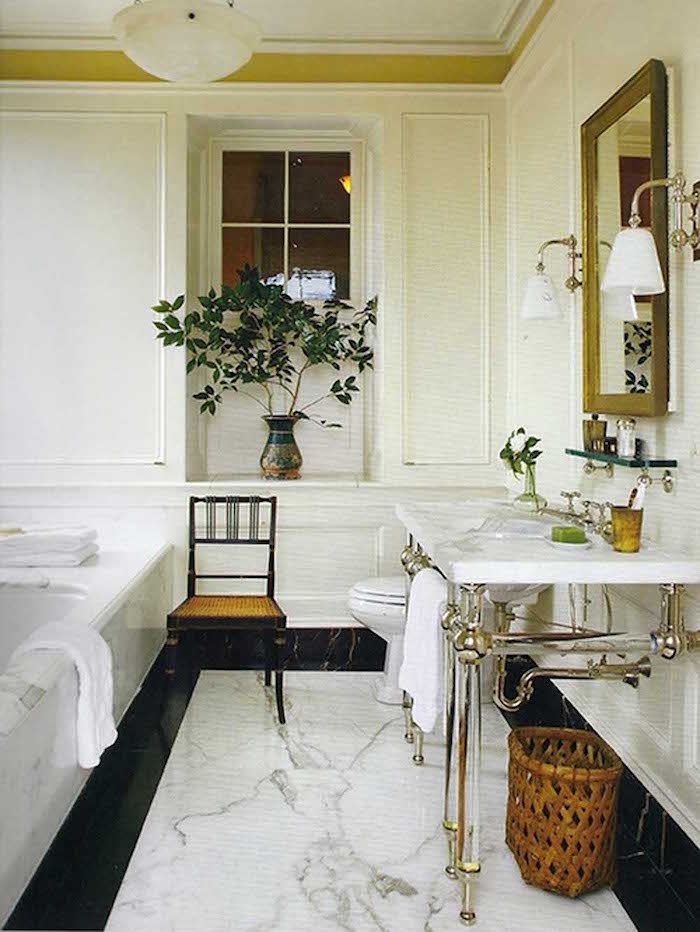 Despite not having under-sink storage which most people would want, I want this bathroom! I especially love the interior window. And that little border of yellow-green.
Julie Dodson via Fort Bend Lifestyles and Homes
Can I tell you how difficult it was to find a decent bedroom this color? Violet Pearl is a wonderful soft, very grayed down lavender. I have nine shades of lavender  from light to dark in the LH paint collection and all of them are sophisticated and muted.
Oh, just shut the door! Is this not the most perfect little girl's room ever?! Well, I think so!
Those Roman Shades! 
Pink Cloud is the quintessential shade of Pink. There are nine pinks in the LH Collection. Most of them tend towards the warmer side of pink. Too much blue in the shade and the color can quickly become very bubble gum and pepto-bismol-like.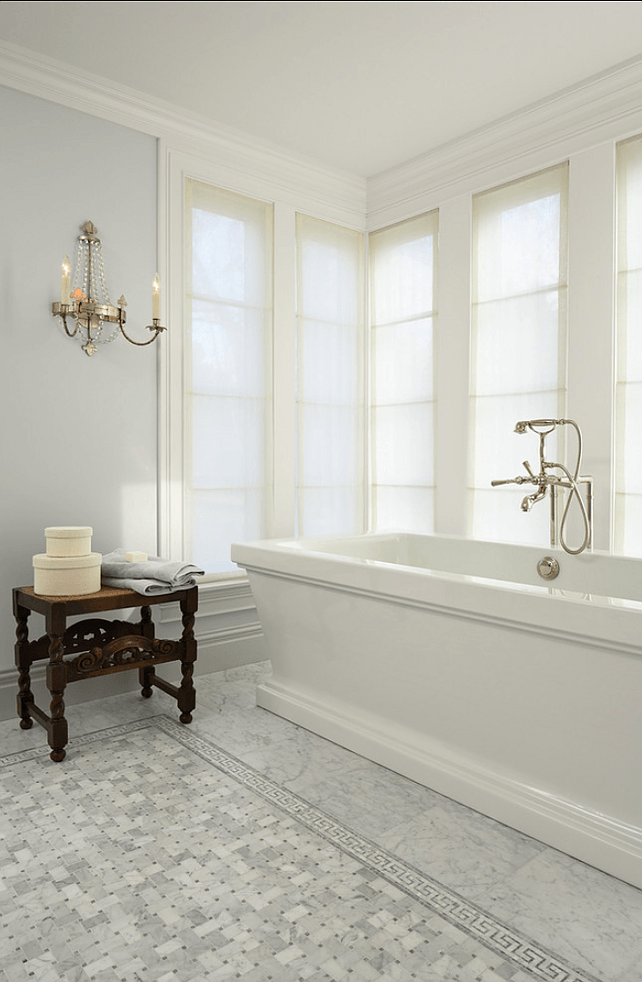 House of Jade – Photo: Kate Osborne
Yes, this is wallpaper again, but it's still part of the palette.
Another girl's room. A teen-aged girl.
Jules-Alexis Muenier
Helen Marie Rutter and Yvonne McFadden, Summerour and Associates for the Atlanta Symphony 2010
And a boy's room
Nantucket Gray is really far more green than gray. It's an awesome color! I love kid's rooms that are not babyish. They are babies for about 2 seconds and kids for 5 seconds. You won't regret it when you blink and they've flown away!
I adore this cocoon-like guest-room more than I can possibly say.
Jules Breton – The Weeders
I think I can smell the earth.
Happy Spring! (Except it's been feeling pretty winterish recently)
Next week I'm going to High Point for 5 days—
And then Italia!
Buongiorno,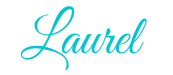 PS:  Please pin this graphic to your pinterest boards for reference
And if you liked this post, please share on facebook and twitter. The social sharing buttons are below.