Before I get into my topic about prepping your walls for paint, I want to take a moment to…
Wish myself and everyone who follows this blog
HAPPY 4TH BLOGIVERSARY!!!
The first couple of years, was a bit of a rocky start to put it mildly. I had no idea what I was doing and did everything wrong. But guess what? It doesn't matter. No one was reading my blog anyway. And one reason why is because no one could find me.
With the help of some amazing people*** who helped me fix the many things holding me back here are some current stats as of mid-April 2016.
the laurel home blog has a subscription list of nearly 13,000 where everyone signed up of their own accord.
The website is receiving some 360,000 page views a month with over 170,000 unique visitors– and still growing at a steady clip.
Yes, wow, is right!  I had no idea that this was even possible, but apparently it is. I also want to encourage others who might wish to travel a similar path to know that it IS possible.
To give some point of reference, two years ago, April 2014, the blog had a subscription list of 12. Yes, 12 subscribers and had 5,250 page views that month. That was vastly improved from the previous November when the website had a whopping 779 page views for the entire month.
Believe me when I tell you that no one is more shocked about this growth than I am.
I am grateful to every one of you for your support, kind comments and for giving me the inspiration to create this blog; it's been one of the most gratifying experiences of my life.
Like most of us interior design bloggers, I began my blog because that is what I was "supposed to do," but then discovered that I rather love it.
And here we are.
Usually, I write my posts right before they go out and have no back-up which is a little dangerous, I know. This time, knowing I would be at the High Point Market, I am writing this the previous Wednesday.
As most of you know, I am eyeball deep in getting the new curated paint collection ready for you. One of my issues and don't laugh (too hard) is that I am having the same problem that plagues most of us.
COMMITMENT
It's not that I'm unsure of the color, it's that it sometimes feels like a Sophie's Choice moment and I need to make a quick and final DECISION over which child gets the ax.
Okay, that's obviously a grotesque exaggeration and tasteless analogy but you get the point. There are so many beautiful colors, but I have finalized the list and am very happy with it. One decision I finally settled on a few weeks ago is that it needs to be 144 colors, no more, no less. That is still a lot of colors, but a lot more manageable than 3,500.
The paint guide is going to be so much more than just a bunch of pretty paint colors.
It's going to be packed with advice, the 144 great colors + the trim colors to go with each color(s) and much, much more! Here's the link to Part I, the paint color collection
Such as:
Great Cabinet Colors
Best Colors For Kid's Rooms
Best Colors For Home Resale
Looks Great With Wood Tones

Best For Darker Rooms
In turn, the combo of paint colors will act as a sort of Rosetta Stone in that if one is picking a similar color but not one of the 144, even it's not the exact one, the same trim color(s) will almost always work with it.
There are 12 whites. I could've done it with six whites and I'm going to explain how some are so close that even the same color on a different fan deck is more different from itself than some of the so-called different whites are from each other!
I'll let you chew on that one a sec.
I am doing 12 whites, not because it's necessary but because I'm trying to avoid fewer people being upset if their favorite white is not on the list.
There will also be a link to show how the color looks in a room setting.
***
And that brings us to today's main topic.
What Nobody Told You About Prepping Your Walls For Paint
And how do I know nobody told you?
I know because it has to do with something far more profound than spackle and sand paper.
It has to do with the architecture of the room.
Now, I have spoken to you about this, a few times over the last couple of years. Some of you understand it but many do not.
Paint is only one aspect of your room. Rooms are like master paintings and it's one reason why I so often love to incorporate fine art in my posts. Everything in a masterpiece painting works together to make for a pleasing composition. But if you take the elements individually, you may find that there are aspects of the painting that are actually quite boring. That is intentional. Not everything can be the star of the show!
Detail from the painting below
Mrs. Cecil Wade by John Singer Sargent
And it is the same with our rooms. But that is the art of putting together a room. Paint does not live in isolation. Nor do the other finishes and furnishings.
But, here's the deal.
It's possible that no paint color is ever going to look good.
Today, I got a comment.
"How long should I give the new color if I don't like it.  It is day 2 and I hate it.  I wanted a change from all the "brown" and now its all too blue.  I feel like I wasted a ton of money and if I have the painters re-paint that's just more money spent…What to do????"
It's very difficult because sometimes it takes time to get used to things and often it helps a lot to put stuff back in the room. But again, sometimes the paint color is not ever going to look good.
It's like this.
There's a not-very-attractive woman. She goes out and buys a beautiful dress.
She does not fix her hair or put on makeup. The dress doesn't fit right, the slip is showing and she's wearing brown loafers. (not this woman, obviously)
I get an email.
What color eye shadow should I wear, Laurel?
Sorry, if that sounds mean. I am trying to make a point that color does not live in isolation and the problem may very well be the room or some other elements, not what color are you to paint the walls.
End of lecture.
(BTW, that fabulous concoction is the dress that I found and just got that I'm wearing to the Cinderella Ball. lol Thank you Aidan Mattox for creating such gorgeous dresses!)
In the meantime, in honor of the Laurel Home Four Year Blogiversary, I'd love to Share Four Topics Times Four:
(you can click on the image to read the posts if interested)
Top Four posts by number of page views
these are the most popular posts on the blog
https://laurelberninteriors.com/top-20-best-shades-white-paint/
https://laurelberninteriors.com/warm-color-scheme-look-dated/
https://laurelberninteriors.com/the-only-six-white-wall-and-trim-colors-youll-need/
https://laurelberninteriors.com/ultimate-guide-to-fireplace-mantel-decorating/
Top Four posts to help you with the technical aspects of painting and decorating.
https://laurelberninteriors.com/home-staging-ideas-you-wont-hear-on-hgtv/
https://laurelberninteriors.com/how-to-paint-a-room-20-you-need-to-know/
https://laurelberninteriors.com/14-common-home-painting-mistakes-you-might-be-making/
Top Four posts to help you with the architecture of your room.
(the thing I think you should be the most worried about)
https://laurelberninteriors.com/a-long-narrow-hallway-help-for-a-dark-scary-mess/
https://laurelberninteriors.com/boxy-dark-living-room-is-there-hope/
https://laurelberninteriors.com/the-best-builder-upgrades-you-may-not-have-considered/
https://laurelberninteriors.com/the-one-interior-design-element-that-makes-rooms-soar/
Laurel's Top Four Favorite Posts
(this was a bit difficult, however there are more favorites in the related posts below)
And now, I'd like to pay tribute to
*** Six  Awesome People Who Have Helped Me Get To Where I Am Today
(and no, none of these are paid endorsements, affiliate links or anything like that. These are just people I love and who deserve to be recognized!)
EILEEN LONERGAN — eileenlongergan.com I have NO idea how I found Eileen but somehow through the grace of God got on her email list. I saw that she is a wordpress expert. So, I contacted her and oh boy, I was so overwhelmed. There was so much to learn, but Eileen guided me ever-so-patiently and was there every step of the way, even when my entire site BLEW UP TO SMITHEREENS in September 2013.  She dropped everything to get it back up and running. By the end of 2013, I was finally in a position to start growing.
(note: December 2018 – It is with great sadness that I am reporting that my Angel, Eileen passed away recently from metastatic breast cancer. All who knew her including myself are profoundly devastated.
All women must have annual mammograms and also ask your doctor if you need to also have an ultra sound. Women with dense breast tissue need to get have one in addition to their mammos. Unfortunately, doctors have only been recommending this recently. Dense breast tissue shows up on a mammo as white. Cancer is also white. And thus, as in the case of Eileen, who did have annual mammograms, it can go undetected for years and when discovered, it could already be quite advanced and more difficult to treat.)
My recommendation if you are thinking of starting a blog or are struggling to get yours going, to get some wonderful pro help.
Not everything you read or see other people doing on their blogs is correct. I have seen famous people make terrible mistakes– like having a different blog URL that is separate from their main website. It doesn't hurt them much because they are already famous, but for the rest of us, it matters. There's lots of stuff like that and Eileen can get you where you need to be.
ALYCIA WICKER — alyciawicker.com Alycia is a former interior designer turned interior designer guru. Alycia is terrific and especially so, because she understands the unique needs of us interior design folks and she definitely knows what she's talking about!
JON MORROW AND MARSHA STOPA — smartblogger.com No words will suffice. Jon is nicknamed THE KING for a reason. Anyone wanting to go into blogging as a business. Look no further. Take his courses. Any of them. You will not be sorry. Marsha is my guardian angel. She has a way of telling me I need to change something in a way that doesn't make me feel like an idiot. That's a very rare talent!
SCOTT SIND — Scott started a mastermind accountability group on facebook a year ago. There is nothing like 6 other supportive people who are holding you accountable for getting one to whoop their own butt into action. Scott is an incredibly talented writer and the author.
LAURIE LAIZURE — Another Angel. Laurie started an interior design community on facebook. And yes, it's a private group; it's been the most awesome thing ever as it has brought professional in our industry together to share and learn. Laurie is one of the kindest, smartest, most generous people I've ever known!
And thank you again to everyone who's been a part of this blog.
I love your comments, contribution and questions. It helps me provide the material you want to know more about.
xo,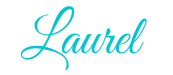 PS: Some of the links might not be working, if so, hopefully the ones below should be better