Page Updated November 30, 2022
Hey Everyone,
Welcome to Part II of the Laurel Home Paint Palettes & Home Furnishings Collection! If you missed part I you can see it here:
The Laurel Home Essential Paint Color Collection
If you've already been here a million times (or even just once before) and are ready to order, here's a purchase button, so you don't have to scroll down. Otherwise, please read on…
The cover!
Laurel, why are there two parts?
Great question. Back in 2015, when I began creating part I, the Laurel Home Essential Paint Color Collection of 144 Beautiful Benjamin Moore colors , I knew that I also wanted to put the colors into palettes you could use. Well, coming up with the 144 colors and writing about each one was a massive project. Plus, what if no one was interested? So, I put out Part I and the response was incredible. That was in May 2016. I immediately got to work on Part II, the paint palettes and home furnishings.
Almost everyone who purchased Part I– The Paint Collection, also purchased Part II – (What you are about to read about), the following November.
However, to make things less confusing, from the time Part II was released, I have been selling Part I and Part II together as a bundle. They are meant to work together.
Since launching, I've received dozens, if not 100s, of the kindest comments from people who've purchased these guides. You can see them much further down the page.
THESE ARE PDF FILES. When you go to order, you might notice that you will not be asked for your address and that is because these are digital products that you download to your laptop, tablet, mobile or all three!
It is possible to have them printed out. Here is a google search of a bunch of companies that will provide that service for you. This post gives the owner permission to make one copy for personal use.
https://www.google.com/search?q=where+to+make+a+book+from+a+PDF&ie=utf-8&oe=utf-8
The paint colors are also represented and will be brilliant on your devices. In fact, I find it is far easier to see undertones on my laptop when comparing colors side-by-side. Of course, you still need to test your colors for real.
So, what's in part II – The Ultimate Paint Palette and Home Furnishings Collection?
I've dropped some hints but have not shown you more precisely.
Here's A Very Small Sample of What's  Inside The New Paint Palette Collection

There are 40 palettes, and each one comes with a beautiful design board and its own chapter.
In Each Chapter, You Will Find:
• A palette consisting of 12 colors
• A design board using the colors
• The inspiration behind the palette
• Discussion of the other colors
• The furniture in the room and the sources with links to the vendors! (retail and wholesale)
• The palette family it belongs to (more about that in a sec)
• Other palette families it gets along with
• Things to look out for
• Plus lots of advice and things you need to know
Below is an example of one of the forty boards. These are images I've taken from the actual guide. So, if you see a link, it will not work here. They do work in the actual guide.

Please know that the quality is much crisper in the real guide. Also, since this is a dining room, it has about half the number of links of most of the living rooms. There are some 600 links for home furnishings! Some of the boards also have additional images of the furniture and/or fabric used.
style="text-align: center;">
What Are Pal

ette Families
Below is Palette Family #1 – Neutral, But Never Boring.
And yes, the images are larger than this in the guide. :]
That is the end of the sample pages for one of the 40 palettes from Part II of the Laurel Home Paint and Palette Collection.
So, to recap.
You get the forty palettes, with the forty boards. The furnishings on the boards are all listed and with links. Some sources are retail only, but for any sources that are to the trade, I found in 98% of the cases, an online source that sells that item and it is listed.
(Please note: these links may or may not work.) It is something extra I added. Some of them still work and some don't. However, you still have something to work with instead of a palette with no context whatsoever.
Some pieces are vintage or one-of-a-kind.
There are several bedrooms, dining rooms, and many living rooms.
If you'd like to see some more boards, please click here.
The colors range from neutral, pale and soothing to very colorful and intense. There are light rooms and dark rooms.
And, there are dozens of pieces of beautiful furniture.
The reasoning behind the boards and furnishings is:
Palettes in a vacuum mean very little. There needs to be a jumping-off point. There are hundreds if not thousands of ways that these palettes can be combined. The boards are here for inspiration.
Not every color in the palette is a wall or trim color for the space. However, they are colors IN the space, and colors you can use in other rooms throughout your home.
For those of you chomping at the bit because you already know you want to purchase this unique two-part Paint and Palette Collection of 144 beautiful Benjamin Moore Colors, coordinating white trim colors, universal colors, best house colors, etc. and forty palette boards, using the colors, along with palette families, please click the button below.
If you're not yet, chomping at the bit…
Over the last seven years since the paint and palette collection first came out,  I've received dozens of kind comments. There are many more, I haven't published, but here are some from the first couple of years. (please keep scrolling as I've broken them up with some buttons and other info)

Julie said: July, 2016
I can't thank you enough for all of the HOURS of hard work you put into your "Laurel Home Paint Color Collection". I bought it just as I had painters coming in to paint my living room and kitchen.
My kitchen wall runs into the back wall of my dining room and I wanted color in the kitchen so it had to work with my dining room and living room walls which run into each other.
I chose Saybrook Sage for my kitchen and back dining room wall and Niveous for the remaining D.R. and L.R. walls. They look beautiful together. The green undertone in the Niveous works beautifully with the Saybrook Sage. I chose white dove for the trim and doors. THANK YOU! I love, love your colors.
***
Karen said: July, 2016
Thanks for the great offer Laurel. I love my Rolodex and paint guide. There is so much available to the public at retail that I had NO CLUE about, especially regarding furniture. I though I was forever going to be stuck in the Lamps Plus, Pottery Barn, RH rut. These tools you have worked so hard on are a super value and I think all your readers should buy them!!
***
Jane said: July, 2016
I echo others who say yours is the one blog we never miss. Your Essential Paint Collection is spectacular and a wonderful investment. Thank you, thank you, Laurel.
***
Gaye said: August, 2016
Dear Laurel,
Discovering "Cotton Balls" has proved a little costly because after seeing how it transformed the breakfast room, I've decided to repaint the back halls, which were painted fairly recently, and to use it on the woodwork in the entrance hall, which I'd not intended to paint. My painter is very good, but very expensive. Yet this paint has made as much difference as adding fine wallpaper would have made—only better difference.
Keep up the good work and thanks for teaching an old dog some new tricks.
High on Cotton Balls!
***
Karen said: August, 2016
You're so damn impressive Laurel. I can't believe your technical abilities in addition to all your design talents. My copy of the paint palette that I had printed at Blurb is so well worn now from use and study. I really don't need anything else. Bought twin English roll arm sofas today in light blue velvet (Marilyns Dress), tufted backs, to go with the spring palette I am working on for this house. I don't think I can wait to get the new palettes until November, so I am going to stick to the one you got me started on. Avocado looks great in my dining room with a new chartreuse, limey sectional peeking through from the family room area. I have a designer helping me, I just hand her your images and go, "Can we just copy this".
***
Eleanor said: August, 2016
So. Excited. The Essential Paint Color Collection has saved my sanity! I have been painting my entire (new to me) house since January (walls, cabinets, trim, ceilings…) and then next year is furniture painting time. Your blog posts on colors really helped me get started picking colors but the collection made it a breeze. I am looking forward to getting some more ideas for accent colors w/furniture and repainting one or two rooms where I screwed up the wall color before I got my hands on your guide:) I have used 5 colors from the collection and they have all been great…
***
Megan said: August, 2016
Wow!  This is money well-spent!  So very helpful.
***
Wendy said: October, 2016
Just bought your rolodex and your paint colors and I'm glad I did. On the paints – I am trained as a fine artist and I've been good at paint choices over many years and 8 houses, but it takes me a lot of trials. About to do it again after downsizing – and your list and explanations are helping me already this morning – like having a conversation with someone good and experienced. It is making the choice more enjoyable. Some of my favorites are in your list – and you're introducing me to others. Good format and context!
Rolodex I've just dipped into – looking forward to reading it.
I think you provide a great fun voice in the crowded field and really useful info. Brava!
***
Rob said: October, 2016
Laurel,
Love your blog! Always informative and helpful. Great ideas. Look forward to reading it each week. I paint a lot (of walls – it's a sickness LOL)! But before selecting any paint color, I always research the Laurel Home Paint Collection. It's my "go to." Thank you for doing the research!
***
Joni said: October, 2016
I will definitely order when I get my promo code!  I recently bought a home that has a lot of wood trim throughout….. Beautiful knotty alder and my husband would strangle me if I painted the trim.  I just painted the powder room Henderson Buff….. Amazing.  This bathroom doesn't have a window so the green really comes out.  I am using your list of BM colors that look great with wood.  So very thankful to have found this awesome designer with the best blog ever!!!
***
Ashley said: October, 2016
Hi,
I've been saturated in your color book. We're having our interior home repainted and your guide has been invaluable. Incidentally, I'm going to take your challenge: Our painters will be using ____ and pairing it with______ for one of our kids' rooms.
In reading one of your blogs, you posted something about "Woodlawn Blue." I painted our guest room this color, above the wainscoting, and it's nothing short of delicious. It's been on the wall for about 10 years (with a freshener in between). Our guests always comment on it.
When I wonder, "I think I'm going to change up," I walk into our lovely guest room and say, "I LOVE this color! Don't change it!" And I walk out knowing it's one of the best blues out there.
***
Lynn said: October, 2016
I am soooo getting this……. My house is in the process of a makeover ….. I have, ahem been my own interior designers thus far and I am happy with what I have done to this point. I am however now at the cross roads as to what to do to finish…. …i.e a great office is fine, but the effect is somewhat diminished when it butts up against a tired tawdry hallway. I have been a loss as to how to tie it all together……. Not anymore!!!!!!! Thanks to you, and your paint collection, I am off to the races….. Can't wait to get started!! Promise I will send photos so, you can see how you have helped finish my new house!!!!
Great guide to a wide spectrum of colors.  Helpful for both the person who likes explanations to better understand color nuances and for one who likes a go-to list of suggested colors.
***
Janice said: October, 2016
Dear Laurel, I wrote to you about 7 months ago and asked about paint decisions for a house we were building in Point Clear, Alabama on Mobile Bay. Out of the goodness of your heart, you answered within two days. I was in need of your advice and I would have paid (handsomely) for the help because you are my favorite designer. The advice was to try the paint I wanted to use in different rooms and in different light. I bought 24 little gems (cans from Benjamin Moore). I also bought the little boards to try all the colors. And as I waited for the walls to get up I studied all of your blogs, every single one I could find! The house is getting close to completion and it has been painted inside and out and………the color is BM White Dove. We have built three houses over the years and every time we moved in I was not totally satisfied with what I had done or the help I had received. . Words cannot express how much I love this house. I have consulted with decorators over the years, and have come away a little overwhelmed. Your blogs are wonderful. I learn something every week. I will send pictures as I get to each finished room. Hopefully, after seeing some pics you will realize what an expert teacher you are. If you run screaming out into traffic, you can tell me. I will just study more! Thank you, thank you, thank you..you are the best.
***
Elizabeth said: October, 2016
Dear Laurel- LOVE the palette in this post! Of course my favorite color is blue and I was thrilled to see so many blues in your color collection. In fact within a short time of receiving my copy, I painted my den/library Van Deusen blue. We have cherry wood stained judge's paneling and bookcases in the room and this color looks AMAZING. I love your color collection and can't wait to get the follow up edition with all of those lovely boards. I am a novice decorator and I look forward to your blog every week. Keep the entertaining (and educational) posts coming. All the best!
***
Tara said: October, 2016
Hello Laurel,
Your paint colour advice has been a lifesaver! This is the advice I have been looking for all my life. I have been reading your blog for several months now, and most recently purchased your paint guide and am trying to work my way through it in planning to repaint our very old house in downtown Ottawa.
Are you sick of reading these yet? Here's the damned button again.
If you're not sick of reading them, here's more!
Sandy said: November, 2016
Hi Laurel!  You spent 600 hours creating your Palette Collection?  Good grief!  That is 75 days working 8 hours a day!  IMPRESSIVE!!!  I already have The  Essential Paint Collection and love using it.
Gail Hayes said: November, 2016
I'm sure you are receiving dozens, if not hundreds of emails, but I am compelled to add my voice to the chorus. You are a superb interior decorator! The color palettes and design boards have inspired me such that for the first time since I last decorated (16 yrs ago) that I can once again make choices without fear that I will make terrible and costly mistakes. Mind you, my first choice would be for you to do it, but since that is impossible (due to the fact I live in VA) I at least feel I can embark on the redecorating process with your info at my fingertips.
Thank you thank you thank you !!
***
Karen said: November, 2016
The new paint product is fab– The boards and links make it so easy to just buy what you show and move on! This way I do not have to dicker around with choices. I trust your taste implicitly.
***
Claudia said: November, 2016
I have purchased the original color palette and use it DAILY on my phone. I love it…I love you! You are a godsend! I bought that back months ago.
***
Teresa said: November, 2016
I am really enjoying the boards, Laurel. I consider them my training guide. As an example, soon I'll be buying lamps because I have learned from your blog that I need lamps. (I plugged in some really ugly lamps I have from the bedroom, just to test the lamp light theory. Wow, I've been missing out! ) Anyway, I have been studying the lamps from your examples so that I will make good decisions for a change. I am being stubborn about spending hundreds on a lamp. I know, I should just do it. It is so funny what we decide to place importance on. I'll drop hundreds on a tree for the yard yet refuse to spend money on jewelry…. or lamps!!! It is really weird, but there it is.
my inconsistencies aside, the boards are a very good learning tool! I'm trying to get to the point where I see timeless design, good design, and these boards are great for that.
***
Monica said: November, 2016
Thank you for sending the code.  I'm enjoying my purchase.  Can't tell you how many times I have referred to the Rolodex!
***
Candace said: November, 2016
Love your blog, your paint color collection (helps me to simplify when choosing client colors), as well as your Rolodex. I've found some great resources that I had never heard of. Thanks for sharing your immense knowledge and experience. And for doing it all with a sense of humor. If we didn't have a sense of humor we'd have to have gotten out of this business a long time ago, right?
***
Alicia said: November, 2016
Laurel! I have your Rolodex and LOVE it! I'm in Idaho house hunting for a relocation from North Carolina. It's my last night in Idaho, and it is my reward for buying a house without the help of my busy husband. You're the best!
***
Kim said: November, 2016
Thank you so very much for your help and time.  You are the best with all of you wonderful information but also attentiveness to customers!
It is so fun to delve into the paint colors and rolodex, totally gives confidence pulling everything together.
Thank you and have a great day.
***
Patti said: November, 2016
I have your paint guide and I can't tell you how invaluable its been for me as my husband and I get our home ready to sell in the spring. Thank you, thank you, thank you for sharing your many years of design experience and expertise in the world of interior design, especially for those of us who can only dream of having a home as lovely as the pictures you post.
***
Sara said: November, 2016
Hi Laurel,
Just wanted to put in my thanks for your blog and what I think are the best discussions of white paint on the internet.
I recently bought and reno'ed myself a cute little house from the 80's, very bright south rooms, very dark north rooms, and after taking in all your advice and discussion, I went with BM Simply White for the entire house. I have very colorful furniture, a bit ethnic, and it was a great backdrop. I was looking for a 'warm white' that was still a true white and your discussions helped me narrow it down to that quickly.
Also your discussions about light reflections were very helpful, and something I wouldn't have really considered if you hadn't mentioned it since I'm new to all this paint stuff🙂 Keeping that in mind, for the north facing living room I installed a very light whitewashed oak floor with a yellow undertone that's really negated any potential issues with the walls ending up blue or grey or ugly, and kept things bright in the room.
I almost never comment on the internet but your blog has been such a wealth of useful information that I wanted to take a moment to express my thanks. Also the photos that you choose to illustrate your point are so helpful.
Thanks for sharing🙂
***
Patricia said: December 2016
The painters just left after painting our Living Room and Kitchen … Shoreline and Simply white…Gorgeous! Will send you a photo when we finish putting the room together…Thank you, thank you…your Paint Essentials is one of my best purchases yet.
***
Anne said: December 2016
Great post Laurel! I consider your blog to be one of the gifts of 2016. The election made this a tough year and I needed all the laughter and design-talk I could get. I agree with your comments about the colors, except that I don't share your love of white. But someday I bet I'll suddenly love it! BTW, I came upon an interesting Sherwin color the other day–Canyon Clay. It looks like clay in some light and totally plum in others. Magical!
And I second everyone's positive comments about your Color Guide and Rolodex. I've been in this business a long time. I know color very well and have resources galore. But there are fabulous things to learn in your Guide and Rolodex, plus it's all organized so beautifully AND infused with your joie de vivre. Priceless!
Can't wait to see what you bring to 2017. Cheers!
***
Frances said: January 2017
Hi Laurel,
I just want to thank you for your blog. I took your advive and chose white dove to paint our cabinets and trim throughout our house. We're getting it ready to sell. Your blog has so much advice and your and my tastes are very similar. You reassure me in my own judgement and decisions! That is incredibly helpful.
Thanks again.
***
Marilyn said: January 2017
Laurel Bern, You have an amazing eye for color. Love these. I am a painter(artist) by trade and have to say that the colors you chose are really beautiful up on walls. Yay for you for not picking pinky beiges and gray,gray,gray…So over it.
That said, I have Cleveland Green in my living room. If you pay attention  to museum walls they are often painted this color. It is a fantastic color for artwork and white and black pops.Very classy shade. Cheers!
***
Mollie said: January 2017
Gosh, Laurel, thanks for answering!  I actually discovered that Ghostery (ad blocker) stopped me from seeing the post.  I have changed it to let me read your (trusted) site without interference.  Yay!
Since I have your ear, so to speak, let me say how very much I love your site and how much you have inspired me.  Case in point:  I felt very confident specifying navy blue Satin Impervo for my powder room walls, floor to ceiling.  Ceiling is silver leaf.  Thick crown molding….chair rail with picture frame molding below…black toilet….hammered nickel sink….black/pewter waterfall faucet….White Damascus granite…..gallery walls with original, custom framed art.  I love it.  So elegant and different.  These ideas had been floating around in my head for a while but it wasn't until  I had read dozens of your posts that it all crystallized.  Thank you soooo much!
Well, there it is! The price for the Paint Color/ Paint Palette Collection (both parts I and II – nearly 500 pages!) is only
$199.00

Sale Price $143.00
In addition, there are many bundles created in the last year that give additional savings on all of the product. To go to the overview of all of the products, including Laurel's Rolodex, Six Figure Income Blogger, 333 Decorating Rules & Tips You Need to Know, and the fantastic Etsy Guide, please go to this page.
Once again, here is the button that will take you to the purchase products page.
(if you live in Massachusetts, sorry, but you'll need to pay a bit of sales tax that I'm obliged to collect. It's the law.)
And that's all there is to it. You will go to a secure Pay Pal Gateway to pay.
***You do not need to have a Pay Pal Account in order to purchase. There is an option to use your credit card.***
If you're having any problems, please contact me via this contact link, or return any email coming from me. I will get back to you ASAP.
xo,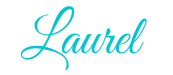 PPS: Please do not ever contact paypal. I am here for you. Even if it takes a few hours. But usually, it doesn't.
Do you want to read more testimonials?
Wendall said: January 2017
Hi Laurel!  Just purchased the palette and I LOVE it so much!  You are so talented and I can't wait to read through again.
Paula said: March 2017
P.S. My husband and I painted like crazy last spring to get the front rooms of the house ready for a Bachelorette "home visit" that didn't actually happen. Our son was the final contestant to be sent home from the show last spring before the home visits started. ABC had already called us and scheduled a day for the camera crew to be at our home to tape an episode. Since we had just been in the house a couple of months at that time, I had different paint color swatches all over the place with no decision in sight, no matching accessories and sofas that were 15 years old. Then ABC called and I knew I had to make some decisions fast or be humiliated with my house looking awful on national TV. This was before your paint palette booklet was published, BUT, I found your earlier blog posts with warm grey paint color suggestions and the whites you suggested. I read the post about how to hang blinds and the post about the best sofa choices. The suggestions you provided, along with the great photos you post, guided me every step of the way, and even though I had to make purchases and decisions a lot faster than I normally would, it all came together beautifully. Although my living room did not end up on television, I'm so thankful that I found your blog because I'm happy with the choices I made using your guidance. THANK YOU!
Tanya Said: April 2017
Dear Laurel,
A long overdue note of thanks for your incredibly thoughtful and well-executed blog. It is a resource I refer to many times a week as I work through renovations in our home. What is particularly spectacular is that your advice is not style specific. I'm not a traditional girl and it doesn't matter one bit. The information you so generously share with your readers is both universal and communicated in layman's terms — thus, difficult to locate in one place elsewhere.
Your blog is so special and so unique that I have this quiet fear that eventually you will shut it down and all of this wonderful information will be lost to me. I've purchased all of your online materials and wonder whether you've considered compiling your blog posts into a similar resource? Ideally, you'd be in the process of writing your first book…?
Again, I can't thank you enough. I continue to jump at the chance to purchase your publications in an effort to make "our relationship" more reciprocal but then the resources are so rich, I find myself still taking more than I give! (sigh). Many thanks for all you do!
Gratefully,
Tanya
Adrienne wrote: April 2017
Good morning Laurel,
I have been wanting to write to thank you from the bottom of my heart for your paint collection!  My husband and I started building a home last summer and I was seriously stressing over paint colors…literally losing sleep, until I found your blog! I stumbled upon it because I was researching wood floors and was instantly hooked. Anyway, we are selling the home that we built and are building the same home again after some minor tweaks, on another piece of land nearby. When the images came in from the listing photographer I thought of sending them to you. 1) Because they are way better than I could take with my phone 2) I think you like to see what your students are doing!
We chose BM Halo for the walls in eggshell, BM Cotton Balls for the trim and ceiling and kitchen perimeter cabinets. The island cabinets are BM Revere Pewter. We are still a little under construction as the carpet is not installed yet and I have yet to decide on the fireplace surround.
AND I'm still waiting for the faux limestone exterior window surrounds, and shutters.
I have had so so many compliments on our color choices and I always direct them to your site.
Also, I designed the "unkitchen" after the Devol and Tom Howley kitchens that I adore! The kitchen is my favorite! (The only thing that seriously annoys me is that everyone that sees it says that it looks like "fixer upper" style of kitchen!?!??!)
I've NEVER even seen that show…It's a show, right?!  I keep reminding myself that we live in the southwest so there likely aren't many anglophiles around…just me!
Speaking of southwest, that's why I HAD to do ceiling fans, it gets HOT here, we are just 120 miles north of Las Vegas, so it's a dry heat, but 112 is still hot.  Your ceiling fan post was timely but I had already bought several fans. Haha! Alas, no one here will complain, they are everywhere.
We have 5 children and designed the home as a place for children to bring their friends and gather and hopefully a place to grow old and entertain many grandchildren. The home is situated on 1/3 of an acre, surrounded by horse property and other new homes, tucked away in an upscale established part of the suburbs, and is within walking distance of a beautiful park. Our city isn't that big so it only takes about 15 minutes to get anywhere! We are only asking $475k
(I'm not trying to get you to move to Utah, I just thought you might be curious!)
Anyway, thank you again Laurel! I have felt like I had a designer friend making this journey with me the entire time, especially when the cabinet company looked at me like I had two heads because I didn't have any upper cabinets.
I knew what I wanted and loved and what would stand the test of time.
Leslie said: April 2017
Wow! I can't thank you enough for the great resources you shared in this post. I am in love with that $$$$ chandelier. I am slowly putting together a whole house on a cost conscious budget using your Paint Palette and Rolodex plus the incredible posts you give us like todays. Thank you Laurel
Alexa said: May 2017
Laurel,
I just want to tell you that your Paint Color Collection is already saving my sanity and quite possibly my marriage as my husband and I plan a kitchen renovation.  Part of our new kitchen (one bottom cabinet) is spilling into our dining room, where the trim color is Mayonnaise.  I thought I was going to have to paint all of my new cabinets this color and thought it would look way too yellow in the kitchen.  Instead, I chose three of the warm whites from your guide and am testing them out this weekend.  And don't even get me started on how much you helped me narrow down a new wall color for our dining room.
Thank you, thank you and have a wonderful holiday weekend!
Kathy wrote: June 2017
I am attaching a copy of the Essential Paint Collection that I had made into a Bible…errr binder
it seriously has become like my Bible
a friend borrowed it, and I became so worried she would mark it up or rip it and I promptly called her and said I need it back asap…true story!
I sense your passion in every single blog. Your heart and soul go into each post. That's how I was with Pinterest. My boards were my babies. My descriptions were witty & informative and that is what brought companies to me, along with my numbers. Blood, sweat & tears went into each pin & board. So I completely understand your drive & dedication to your blog. It comes through in every single word. You have no idea how much you have helped me with my house. I was going bonkers about paint colors until you published the essential paint collection. Girlfriend…it was like the heavens opened and the angels started singing and bright lights were beaming down and oh boy….I just derailed…anyway–you get the picture. That collection was my knight in shining armour
Jane said:  July 2017
Hi Laurel:
I have been following/devouring/giggling my way through your blog for a couple of years and I LOVE IT!
Just to let you know that I am being honest and proud and all those other fun things:  we (hubby and I) bought a condo as an investment two years ago (we live in Florida) and didn't have a clue about colors to paint, etc.  You are such a fan of Benjamin Moore paints that we took your advice and bought their "Cotton Balls" and "Gray Owls" paints, used them in various configurations (walls) and fell in love.
We realized how easy the paint was to roll/brush and lovely and thick!!  Covered old stuff beautifully and we are very proud of the finished product ….
AND – yesterday we started painting our whole house the same colours …. that's how cool they are!  We are covering very, very dark forest green and some mustardy looking colour today in one of the rooms – and we are, again, amazed at how well the paint is covering these crazy dark colours!  LOVE THEM …..
So thanks for your input, wisdom and fun personality.
Jane Clemmer
Ashley said: July 2017
Hi Laurel! More thank you vibes coming your way! My husband and I just bought our first home and I've been struggling to decide on furnishings to the extent that I was worried we were going to be sitting on the floor for the first 6 weeks or more once we moved in. Between your paint guide, rolodex, and blog, particularly the one about dining chairs you've (virtually) helped immensely! When I saw the neo-cassical style dining table by Henredon I knew it was EXACTLY what I've been looking for, and for $200?! INSANE! I can't wait for it to be delivered, I know it will be perfect!
Liz wrote: July 2017
Laurel, Your the best!!  I've loved this room since I first saw it in Southern Living magazine and am thrilled to find out about the stripe fabric. Thank you for all of your hard work finding sources! Best $ I've spent for your rolodex  and paints. Thank you from a fellow designer!
Mary said: August 2017
Laurel,
Just wanted to say a quick thanks for good advice you gave me through your blog posts!  I was having my living room and dining room repainted and knew I wanted some color, as both rooms had been painted in drab ivory with even drabber ivory trim for 30 years.  After identifying the color families that appealed to me, I cross checked with your paint suggestions (in particular your 16 favorite BM colors for 2016) and went with Pale Avocado in the LR and VD Blue in the DR with Cotton Balls trim throughout.  My husband was on board (he's the best), but my six kids were vocally opposed to Pale Avocado – certain that color choice would be the end to their happy days at home.  Feeling brave with your guidance in mind, we forged ahead.  And voila!  The rooms are simply smashing and even the grumpiest of teens heartily agree!  I can't believe a color that seems anything but neutral can be so neutral on once up on the wall.  It is just the perfect backdrop.  Now, we do have quite a lot of trim (including an entire wall where the fireplace is), so the Pale Avocado is broken up (as you suggest it will do best).  I agree that four solid walls of it may not be as successful.  But for us, it is a homerun!  I really enjoy your blog.  Please keep it up.  Best wishes to you.
Kristin said: September 2017
In the last few months since obtaining your color products I have only been using the universal colors.
It's so simple that I feel like I'm cheating when I have
just the right color for clients. They think I'm a genius. Do I have to share my secret? It's like playing the violin Suzuki method. I too found you from your [20] whites article that I came across. So glad I did. My design work has been so much better. Maybe I'll update My resume and go get a sales representative job at BM. I know just what account I would start with. My numbers would impress.
Gayle said: December 2017
Dear Laurel,

I have to be one of your biggest fans. I began reading your blog in April when we moved from our home of 18 years to a weird custom designed house. (Which could be fodder for days and days for you;) I talk about you so much that at first my friends and family thought I found a new BFF in the neighborhood.

Back on topic, with the old house I left a Viking gas four burner plus griddle range whose oven had blown burners or some constant expensive problem. My new house has an older Electrolux induction cooktop which I was prepared to hate. I have to say this induction cooktop is WAY more responsive than gas. It's clean and fast. This could be a wise choice for you. Just know that you may have to replace some cookware because the pans must be magnetic. This rules out aluminum and copper. It likes stainless and iron.

I've purchased your Rolodex and paint palettes and look at them all the time.
Virginia said: December 2017
Hi Laurel,
I purchased your rolodex and paint guide quite a while ago, but I've just begun using them. So helpful, thanks so very much for writing the guides. So far I've got 3 rooms in Classic Gray and I love it! I know you also have available the paint palette, and in my paint guide you mention that owners of the rolodex/paint guide can get the paint palettes at a discount.
I've been trying to find that purchasing information on your site and can't seem to find a button for those who've already purchased the first set. Would you mind letting me know the price and how I may order?
Yvette said: December 2017
I just wanted to let you know that I've been following your blog for about three years, now. In those three years, I've undertaken to do a little renovation to my 1908 Toronto semi-detached home. I've been doing it as I can afford it, so it's taking a looooonnng time to get done. (It's become a running joke with my friends – I had people over for my birthday in June and I made centrepieces out of power tools and scrap materials!) All the while, I've come back to your blog for common sense advice, lots of laughs (shot coffee out of my nose, once. Not gonna lie.) and your generosity with colour advice.
Now that I'm paying someone else to paint my home for the first time in my life, I definitely freaked out and obsessed over the palette – until the first two rooms were finished. I chose colours from your descriptions, tested like crazy and even my painter thinks I am a goddamn genius. The middle bedroom is Oystershell – he told me he had tried like hell to find a colour like this and no luck. And yet there it was – and holy it's beautiful. Second room is Abalone. And again I am in love. I have every confidence in the rest of my colours, now.
Thank you so very very much for helping me through this. It's a crazy undertaking for a single obsessive-compulsive and you've made so much of it rewarding and delightful.
Now please don't show me anything else I will like better!
Sarah said: Febru

ary 2018
This paint pallet has saved my behind and sanity (in no particular order) on several occasions. With such a large selection of paint colors on the planet, choosing a color can become an agonizing decision and hold up progress. This collection is chosen with such great taste with just enough of a variety to give you directional choices, but not so much that it's overwhelming. Worth every cent.
Eleanor said: June 2018
Thankfully, your blog saves all of us a ton of money and mistakes by helping us make better purchases or finding ways to work with what we already have.. In the past, I have painted the wrong colors, bought wrong window treatments, purchased wrong size furniture for my space, and bought fabric on a whim without a plan. I'm sure I will always make mistakes or change my mind when it comes to my house, but I do it a lot less now several years into reading your blog and using your color and palette products. I have learned so much about timeless design and decorating from your blog, Laurel. Thank you!
Sarah said: July 2018
You had mentioned that you had used White Dove in your Bronxville renovation and that looked gorgeous so I went with that for my kitchen cabinets. It also ties in with the "kids office" above, which was previously honey brown wood paneling and I had painted White Dove. The island and butlers pantry cabinets are Deep Royal, the walls are Classic Grey and the mudroom is Chelsea Grey – THREE of your favorite Benjamin Moore paint colors. I also painted the ceiling in our living room Quiet Moments. Another one!! Do you need any more convincing for people that your color selections are on point!
I also included the dining room because it includes a Visual Comfort light that you previously posted about – and I am SO in love with my wallpaper.
OH – and we painted our house Swiss Coffee.