Hi Everyone,
Whew! What a week it's been! So much has happened, so this needs to be a relatively brief post.
Wait, Laurel? Didn't you take a trip to New Hampshire a few days ago, to visit Crown Point Cabinetry? Aren't you going to tell us about that?
Yes, I did go to see Crown Point. And yes, it was so fantastic I'm crying happy tears. But, no, I'm not writing about it today, and I'm not writing about it for this Wednesday, either, most likely. However, I think I'll be able to manage it by a week from today.
I'm not complaining, but I've created a bit of a blogenstein.
What I mean by that is I'm doing too much, and it's catching up with me in a not-very-good way. Therefore, I have to find a way to make things a little easier on myself. So, for today, I'm only going to give you a very brief preview of our trip to Crown Point Cabinetry in the form of some short videos I made.
Anyway, I know y'all are busy at this time of year as well.
I'm so proud of myself, too! I've never gotten into video. And, I must admit my skills are far lagging behind others I've acquired over the years.
The reason is simple. I can't do it all. However, I think you might enjoy these videos. You'll see why in a sec. I hope they uploaded okay. If not, click WATCH ON YOUTUBE.
As you can see below, Google hates me. Look at the first video. Do you see what Google chose for a thumbnail? That is not what I chose. It's what Google chose because he hates me.
"We're in the car."
omg. That's genius, Laurel.
Thankfully, Cale has the best taste in music to entertain us on our trip to New Hampshire, while we rolled along the route that took us along the easternmost part of Vermont most of the way.
We've arrived. See below. I'm getting a little better at this video thing. I hope you like it.
I had to break this one up because Laurel said one of those words some people find offensive.
The last one below will take us inside the Crown Point headquarters.
I am going to spare you the remaining video from this scene entitled.
"Living Inside Laurel's Purse."
Clearly, Laurel doesn't yet know when she's recording and when she's not. I hope you found it entertaining.
As I said, this is a short post. There will be more to come, very soon, about Crown Point. If you missed the introductory post, please check it out here.
However, completely switching gears and leaving you with something beautiful, I have three photos, my darling assistant, Melissa, just shared with me of her newly built sunroom. Yes, this is a new addition to her antique home in New Jersey.
Please know that it is not yet finished.
This is all new. I don't know where the cool windows are from. Oh, wait. I just found out!
Melissa said:
"The windows are vintage from a 1910 Tudor in town. They popped up on a local swap site, and Nancy saw them and called me asap. 
Turns out my contractor was working on that house, so I picked up a bunch of them. I've restored four and have two left to do. They are yellow now…will be painting them green soon."
Oh, it's so funny. I didn't even notice the yellow window until Melissa pointed it out!
I think this room is stunning and totally starting to come together! While I don't know a lot of details, I do know that it's a brand-new addition to Melissa's antique home near the Jersey coast. Melissa reminded me that she purchased this fabulous daybed from Chairish after I had put it in the HOT SALES last year. 
Of course, it's waiting for a new cushion. I'll be sure to post more pics when the room is all finished.
Melissa's darling chocolate-colored furbaby is the perfect accessory. It is obvious she thinks this room was built just for her. (or him)
Many of you will recall that I've featured Melissa's kitchen numerous times on the blog. As with the kitchen, keeping room, and upstairs bathroom, Melissa worked with a great friend and darling blog reader, Nancy Keyes.
Yes, Nancy Keyes of the giga-gorgeous kitchen, and lives in a neighboring town close to Melissa. Above is a view from the keeping room into the kitchen. Visitors have often asked. "Where is the kitchen?" I love that. Incidentally, it was Nancy who recommended Melissa to me about five years ago when I desperately needed help.
Nancy's work was also featured in this recent post about a beautiful kitchen facelift.
I realize that a very dark green isn't the first color that comes to mind when one thinks of a sunroom.
Shouldn't it be light and bright?
Sure, it can be. However, I think this deep cool green paint color will feel refreshing in the summertime, and cozy in the cold months. I believe it's air-conditioned.
Laurel, do you know the paint color?
As a matter of fact, I do. :]
It's Benjamin Moore Essex Green.
Essex green is very close to the Laurel Home Essential Paint Collection color, Hunter Green.
This is a reminder that all of my rockin' interior design guides are on sale right now, through December 28. I've created some great bundles, as well, for even more savings! Please remember that the prices are going up in January to higher than they were before the sale.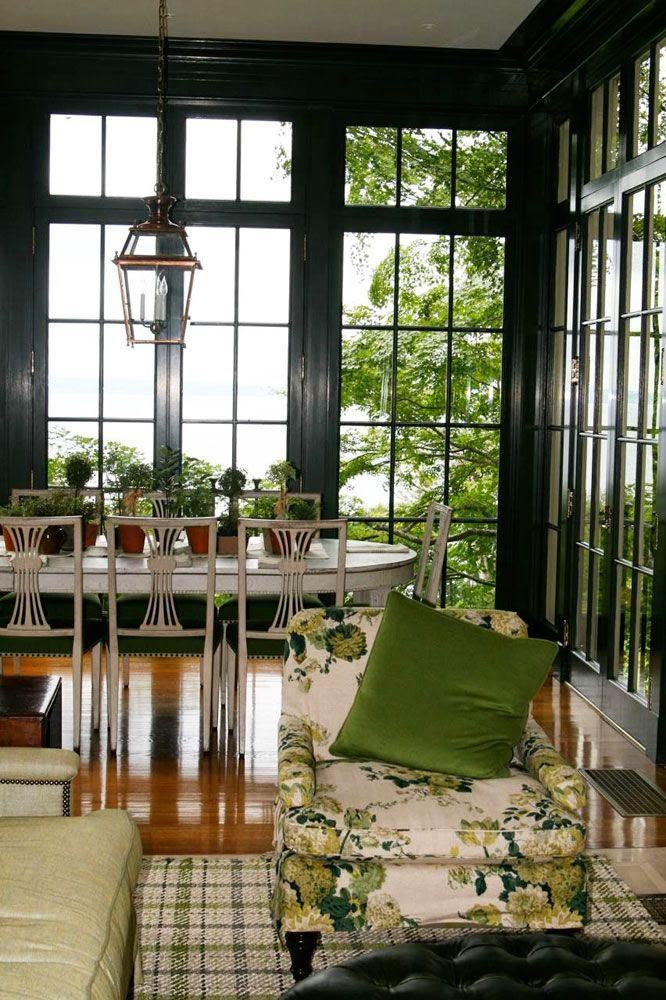 Nancy and Melissa were inspired by the sunroom designed by Windsor Smith, pictured above and below.
I wrote more about this wonderful sunroom in this post about chintz. I recall being so excited because I finally figured out the name and location of that fabulous floral fabric on the chair.
Below, is one more vignette from Melissa's gorgeous new sunroom.

Nancy helped Melissa with the chic styling. The framed art photos are by Nancy's husband, Marc. I love the neo-classical lamps and black accents. Well, I love all of it!
I very much appreciate sunrooms that don't scream SUNROOM. If you would like to see more, please check out these older posts.
This one is in the manner of Tory Burch's gorgeous sunroom.
And, this post features a wide variety of sunrooms, and the European version referred to as an orangerie.
Okay, I am sticking to my word.
I hope you got some laughs from my silly videos, and enjoyed Melissa's exquisite new sunroom.
I love these no-mess samples that are also more affordable than the sample test pots. You can reposition them, and they won't mess up your walls. Please click this link or the image above to get your wonderful Samplize paint samples. They use the actual paint, so the colors are dead-on accurate. They carry Benjamin Moore, Farrow & Ball, Sherwin- Williams, and PPG.
That's all for now! I hope you enjoyed the previews of the trip to New Hampshire, and Melissa's new sunroom.
xo,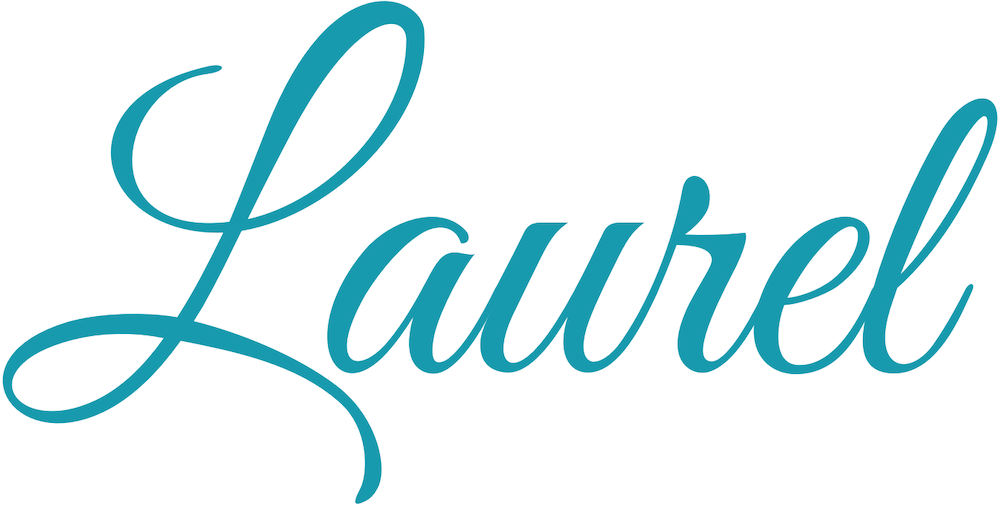 PS: Please check out the newly updated HOT SALES
and HOLIDAY SHOP, too!
PPS: There have been some requests for more information about the yodeler from the second video. His name is Don Walser, and the song is Rolling Stone from Texas.
Below is a live version from 1998. Sadly, Don passed away in 2006. He was 72.