Hi Everyone,
Oh, I always feel so guilty when I don't get the Wednesday post out by 2:00 AM. (Yes, Mom, I know that's absurdly late.). However, last night at 10:00 PM, I hit a wall and decided not to kill myself. I even slept in. Really in. lol The benefits to that are immense.
As promised, this is a continuation of Sunday's post that began with some cool dining tables. Most of them are pretty casual and also classic. While some of us do have a formal dining room with a beautiful mahogany table. Some of us don't have that, OR we have that and also a more casual dining area in the kitchen or close to it.
And, a good many also have a kitchen island.
So, this post is going to feature what I hope you'll find to be some interesting dining chair and counter stool pairings. These will be for a more casual dining table and counter stools you'll find at a kitchen island.
It's funny about kitchen islands. I don't recall ever seeing one until maybe about 40 years ago. However, remember this image from Downton Abbey?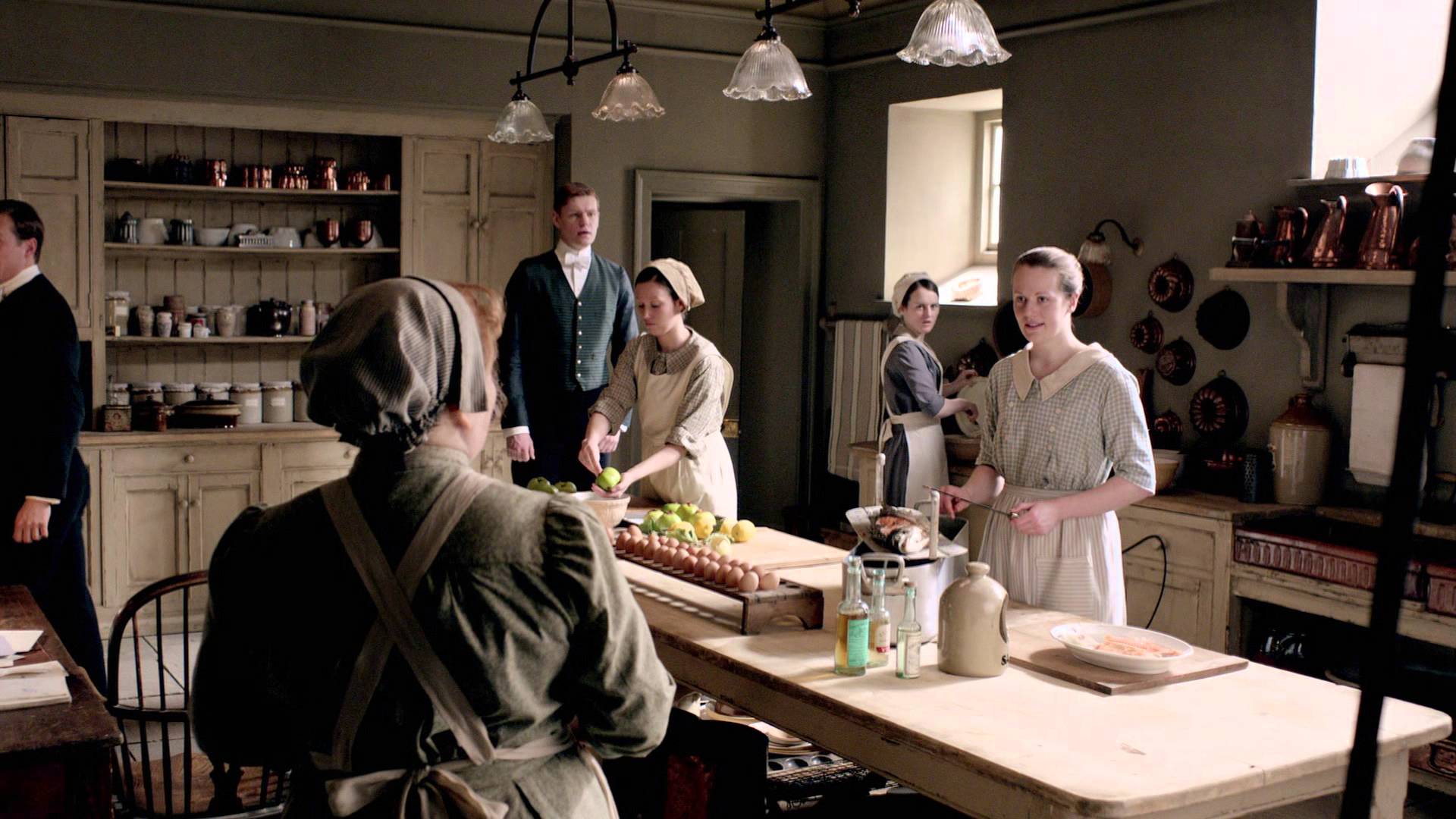 hmmmm… Downton Abbey takes place from around 1915-1930. hmmm…
Via Humphrey Munson, who provided the paint for the Downton Abbey sets!
Well, that sure looks like a kitchen island to me. Of course, they called it a work table. So, the kitchen "island" has been around for a while.
And yes, people do use their modern counterparts as work tables. I love what this talented reader did in her black and white kitchen.
My point in mentioning this is that I would first think carefully about the need for stools at your kitchen island. Sometimes, I think folks just get them because they think they are supposed to have them. Does anyone actually sit there? And, if so, how many? It's just something to consider.
I'm mentioning this because if you don't need the counter stools, why even worry about it?
But, if you do think you'll use them, even if it's only you chopping carrots or something, then, of course, get all of the stools you need and will fit comfortably in the allotted space. Like all table seating, you'll need a minimum of 24″ of space for each stool.
So, if you have an eight-foot island, but you have legs that are six inches thick on the island, you'll have seven feet clearance, which means you should not have more than 3 stools even though you could squeeze in a fourth if the stools are small. I would keep that fourth stool in a closet if possible and only take it out if needed.
One important point regarding counter stools vs. bar stools.
Many of you already know this, but since some might not, I'm going over this, so you don't make a mistake and order the wrong thing.
Dining tables are usually around 30″ but can be as low as 28″ or as high as 31″. However, 95% are about 30″.
The standard counter height is always 36″. Of course, people with special needs might have a lower height.
Most counter stools are from 24″-27″. But most are right at 24″.
The standard bar height is 42″. And, of course, bar height stools are six inches taller. So, if you see a stool with a 30″ seat, that's meant for a bar, not a counter.
If you are using an old table as a work table/island and want to have a couple of stools, you'll need to use a regular dining chair or a stool that's not more than 21″ high.
However, if there's a deep apron on the work table, 21″ high might be too high a chair seat.
One final point regarding counter stools.
To have a back or not to have a back?
That's an excellent question. A back, of course, is always going to be more comfortable. Like all chair backs, I prefer them on the lower side. For example, I generally like a chair to have a height of about 34″-38″. So, if you add another 6″ inches, there are some styles, like a barrel style, that are lower for both.
When considering dining chair and stool pairings, it is important to consider the following:
The overall style of the home, as well as the kitchen's style
Other furniture in the kitchen
Furnishings and colors are visible from other spaces or rooms. One common issue to further complicate things is if the formal dining room is visible from the kitchen dining area.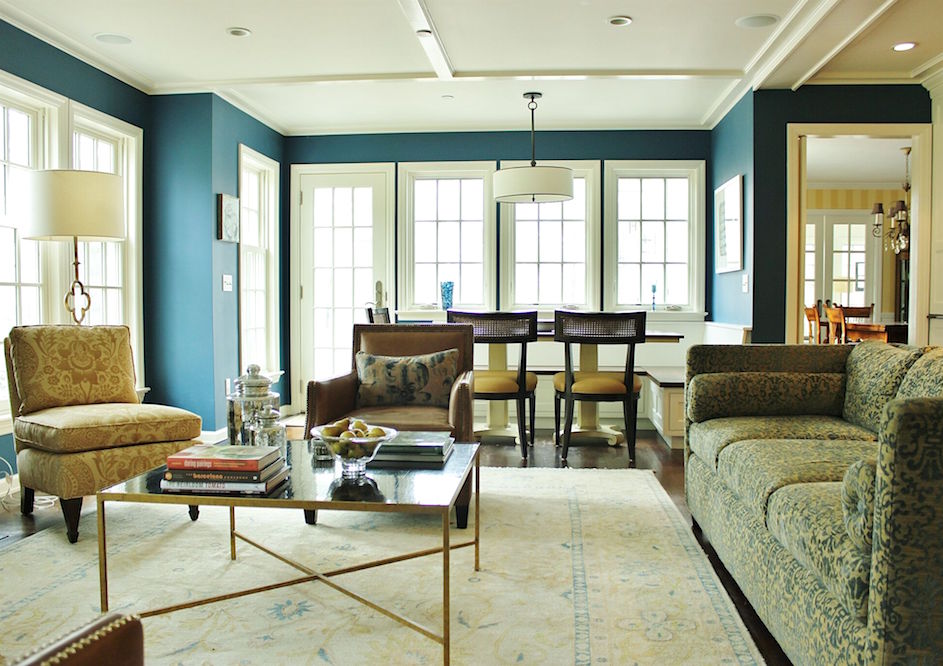 This was a frequent and often challenging situation with my interior design clients. This was one of my favorite clients who lived in Chappaqua, NY. As a little aside, she hired me back in 2003 when my business struggled due to the 9/11 recession.
Mrs. N told me that she couldn't find anyone to help her who would take a small job. At the time, she only needed help with a few things in her living room. Well, over time, I ended up doing the entire home!
Above was from our third go-around when they added this family room to their home and redid the kitchen. As you can see, you can see the kitchen dining area and the more formal dining room. As an aside, if you love that dining table, I had it custom-made by a company that has since gone out of business.
Okay, I selected six tables to work with for the kitchen chair and counter stool pairings.
And, instead of a widget, I made three mood boards. There a few reasons for this.
I needed to manipulate the color on a few of the pieces to simulate painting.
One of the items isn't available in the widget
It's easier to control the groupings.
However, this takes three times as long to do! But, it's fun.
There are nine tables, but one of the tables has three finishes.
The items are pretty much mix and match per board. In some cases, it would be possible to do two different dining chairs. Of course, I could spend six hours a day for a year making these boards, and I probably wouldn't have exhausted all of the great combinations of dining chairs and stools.
However, in this exercise, I tried to choose some items that are not the run-of-the-mill-what-you-see-everywhere solutions. Of course, I used my favorite palette of blues and greens. (with a shot of chartreuse.) I'm sure that frustrates the hell out of some of you, but just know that I was obsessed with purple for the first 15 years of my life.
And, then one day, I wasn't. However, it's fine if you still love it. Maybe one day, I'll surprise y'all and do all pink and lavender!
So, how do I figure out what dining chair and counter stool pairings go with each other and what table?
Okay, some of it is instinctual, I'm sure. However, I'm looking for color coordination, the shape of the chair or stool, the proportions, the style. And then, of course, all of that has to coordinate with the table's style, shape, and color.
However, sometimes it's fun to mix something a little unexpected. You're going to see a few examples of that.
2 Anna Counter Stool – This one is lower than average because of the barrel style.
3 Vintage Sheraton style dining table
4 19th c English Regency Chairs – That is David Hicks, The Vase fabric on the chairs.
5 French bistro indoor/outdoor chair
8 Vintage, Gustavian style Leksand chairs
10 19th c. Swedish dining table. I color-corrected this one based on the close-up.
11 Schumacher Hot House Flowers in Mineral  – This is for chair pads or upholstery.
1 Wengler Chair from Sika – This is the best price based on hefty shipping charges from other sources. It is also available in a darker finish which is also very handsome. I love this rattan chair!
2 Vintage blue upholstery chairs – At first glance, these seem too formal for the rustic table.
However, this table is so classic in design; it can work with just about anything.
Plus, you'll see coordination between color and form with the chairs and other pieces.
You might enjoy this post about how to avoid the clash between formal and casual furnishings.
3 Very reasonably priced upholstered stool. It comes in a wide variety of fabrics.
4 Baldwin dining armchair – This is a stylish take on the popular wishbone chair.
6 Parisian woven counter stool – I did this in a painted finish. You can too. But, I would experiment first in a less noticeable spot.
7 Vintage Sheraton-style dining table in a blue painted finish.
8 Set of six vintage Chinese Chippendale bamboo chairs
9 Shoreline Bar Harbor woven chair. It says "beige," but the chair does come in this pretty sage green. So, if interested in this chair, I would check on that.
10 Vintage Belgian farmhouse table. I love this large, lovely table!
11 Schumacher Shantung Silhouette fabric for cushions
12 Parisian woven counter stool in the standard finish it comes in.
One trick I used over the years for clients, for kitchen chairs, stools, and banquette cushions.
I would use a flat, expensive chintz and send it out to be laminated with a matte film. I know it sounds terribly tacky, but it's not. It's not even noticeable unless the light is hitting it a certain way. And, then it looks like the sheen on a beautiful chintz. However, it buys peace of mind as the chairs can be wiped off.
So, what I would do is buy a cheap chair and have it reupholstered. The problem is that sometimes the cheap chairs had problems. So, make sure the cheap chair is okay before getting it reupholstered.
And, the final dining chair and counter stool pairings.
1 Fabulous vintage Chinoiserie style rattan stools. These are actually in a grayer, more sage green color. But, I changed the color to a brighter green to coordinate with the upholstered side chairs. Oh, there are two more of these stools. The only difference is one has green seats, and the other one doesn't. I'm not sure why they are different. They are sold separately, however.
2 This classic Parsons-style upholstered chair is one of the fabulous pieces from The Inside. You might recall I've featured their furniture in a couple of posts. They take super expensive fabric and put it on simple frames. The end result is a reasonably priced piece of furniture in a high-end fabric. In fact, sometimes the retail price of the fabric is more than the piece it's on, from The Inside! So great deal on this furniture.
The inside upholstered side chair in Verdure Bois De Chene by Old World Weavers
This chair above would also look terrific.
Or, maybe it's on chairs in the formal dining room. There are lots of ways to coordinate patterns, styles, and colors between rooms. Yes, it really is like a giant puzzle, sometimes. And, doesn't the name of the fabric indicates luxury? I know that if I were ordering this fabric COM (Customer's Own Material), They would be asking me for 2.5-3 yards of this fabric. This fabric retails for $230 yard. Yet, the chair is selling for only $349!
3 Vintage lacquer extension dining table
4 Chippendale bistro side chair. This also comes as a counter stool. And, it also comes in a navy finish. Excellent price on this classic dining chair.
5 Wonderful pair of vintage McGuire rattan stools.
6 Custom-made out of reclaimed wood, Ming-style stools. How cool are these? They are black in the listing, but I "painted" them green.
7 Vintage Sheraton style dining table in a black painted finish
8 One of my faves, The Regency side chair from W-S Home. This is not an expensive chair, and it comes in a wide variety of fabrics and leathers. There is also a handsome counter stool version. I think it would be too much to have a matched set in one room.
9 Another beautiful stool from W-S Home in a custom fabric from Schumacher.
10 Wayfair is listing this as a bar stool. True, it's on the high side for a counter stool. But a little too low for a bar, I think.
11 Ebonized British Colonial dining table.
12 Mary McDonald for Schumacher Bermuda Blossoms for chair cushions. There is also a colorway with a black ground which would work well here.
13 Parisian Bistro side chair in black and white is classic and also comes as a counter stool.
Okay, that's all for now.
I hope you enjoyed all of these dining chairs and counter stool pairings. I sure had fun putting them together!
xo,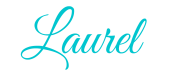 PS: I just got my Roborock S7. I will be giving a complete review in a few days. However, it is truly magnificent. And, I'm mentioning it today because it sold out immediately when it first came out last month. So, I'm not sure if that will happen again or not.
Please note: While I did pay for my first "Robbie," Roborock did supply me with the S7. Of course, if I thought it was a sucky product, I would've said, "no, thank you." But, I absolutely love my robot vacuum and wonder why I didn't get one sooner. Please go here for more info on the S7 and all of the other models, as well.
There's also a big mid-week update on the HOT SALES. So, if interested, please check that out.