Hi Everyone,
Oh wow! What a week this has been!!!
First of all, HAPPY BLOGIVERSARY TO LAUREL HOME
NINE YEARS!!!
In honor of that, I've pulled out all of the stops on this one.
This special post features some of the exquisite architecture all around me in Boston's Back Bay. And the absolutely magical spring flowering trees. There are hundreds of them, lining the streets. I adore these color palettes from nature!
As some of you read in Tuesday's love note to subscribers, I had my second vaccine last Wednesday morning. It was Moderna for anyone curious. Of course, not everyone has the same experience. However, I believe the majority of us do feel pretty darned crummy the next day.
Okay, in the end, there was no mid-week blog. I figured that the only person who cares is me, haha. I mean, that's what I always say to other bloggers. Don't apologize for NOT posting. Nobody cares but you and maybe (but probably not) your mother.
However, I'm naturally an exceedingly lazy person, so IF I don't lay strict rules for certain things, I can very easily find an excuse not to do something I deem to be in any way taxing.
Please don't argue with me. I don't care what it looks like. I'm L. A. Z. Y.  However, my desire to not have to roam the streets laden with shopping bags in my old age is the motivation I need to get the posts out twice a week. 99.9% of the time.
Anyway, I'm feeling fine now, so I'll shut up and let you get to the pretty pics of Boston at the height of early springtime when the magnolia and cherry trees are in bloom. I kind of get goosebumps writing that.
Or, maybe it's the music. Yes, we definitely need some music. And, what could be more fitting than Glazunov's The Seasons. However, my favorite part is the most romantic portion of Autumn, and I think it works nicely here.
Above is just a little preview of the Color Palettes From Nature.
A few years ago I did a post about paint color palettes inspired by springtime.
https://laurelberninteriors.com/16-color-whole-house-paint-palette/
I think it would be fun to compare the made-up palettes with the ones Mom Nature came up with. Well, of course, the trees, shrubs, and flowers have been planted by humans.
All of these homes except for one is in my neighborhood of Back Bay. I took most of them on Commonwealth Ave and Marlborough Street. However, there is at least one on Beacon Street.
The images were taken over a period of about five days. Most of them in the late afternoon and a few at l'heure bleue. Those will be obvious because you'll some lights on inside the houses.
Please enjoy the beauty of my newly adopted city of Boston. My aim is to make you feel like you're here with me.
Above is a row of townhouses on Commonwealth Ave. We call it "Comm Ave."  Commonwealth is known for the glorious holiday lights that line the mall on this road that is really a boulevard. Those lights just came down about a week or so ago.
Haha, I was just googling to find out what the mall looks like in the summer night. And, I came across my post where you can see the holiday lights.
Laurel, why don't you just open your door and look outside?
Silly me. Yes, of course, I could do that. But, I told you. I'm LAZY! lol But, I am determined to finished this within the next 90 minutes (ha!) and then I'll go outside for a walk and then report back to y'all. I know that your dying to know. ;]
One block over towards the Charles river is Marlborough Street. While I do love Comm Ave, I adore the cozy feel of Marlborough. Don't get me wrong. I'm perfectly happy where I am, one block from Newbury Street! For some pics of Newbury Street please check out last week's post.
I took shots of these lovely homes on Marlborough Street every time I went past them. The colors are so lovely, I think.
This was one of the earlier shots. Those colors. But get ready.
A shot of chartreuse added to the mix. This is exactly like what I was trying to convey in the post about my favorite color, chartreuse.
One of the most interesting spaces, very close to me, is this conservatory located on Comm Ave.
I had to do a bit of research to find the address. But, find it, I did, thanks to Google Maps and the wonderful blog, Back Bay Houses. The limestone house to the left at 161 Commonwealth Ave is actually only ten years old and was designed by Ann Beha Architects. What a fantastic job they did creating a design that isn't screaming NEW HOUSE!
Since Back Bay is a historic district, you can't change so much as an exterior door-knob without getting permission to do so. Thank God. It wasn't always that way. But fortunately, the residents woke up decades ago and put a stop to the modernization of this amazing collection of 19th century homes.
Anyway, that amazing conservatory is now undergoing a renovation.
However, it is part of the mansion to the right which is actually at 306 Dartmouth Street.
306 Dartmouth was designed by Peabody and Stearns, architects, and built-in 1871-1872 for Stephen Van Rensselaer Thayer. You can read all about its rich history in a most detailed chapter on Back Bay Houses.
Another shot from the opposite direction.
Above is a closer view of the conservatory. I think you can make out that the inside is gutted.
I found a photo and more information about 306 Dartmouth. It is also known as the Ames-Webster Mansion.
A view from the inside!
A genuinely old limestone house is at 13 Commonwealth Ave. This beautiful home was built in the beaux-arts style in 1907. I understand that this is not the original home built here. The original home was built in 1868 as one of the early Back Bay residences.
Across the street is this exquisite beauty at #5 Comm Ave. I believe that it has gone through an extensive renovation, fairly recently. However, this home, too was rebuilt in the early 20th century.
One of the best parts is the addition of this ball room. I believe it is part of the early 20th century re-build.
Another recent renovation is this beauty with the amazing floor-to-ceiling windows.
This is the house with the gorgeous teal railing. It is not a coincidence that I have another shot of this house taken at about the same time of year on this post from last August.
And one more image of this wonderful home and magnolia tree.
On the other side of the home with the amazing windows is another brownstone stunner taken in the early evening. It was actually last Monday evening. I had been out for an early dinner with one of my new friends, about 3 blocks away.
It was 7:00 PM and blimey. I forgot my phone! So, I did a brisk walk home, to fetch it and walked back. But, of course, twilight had set in.
I also captured an image of this beauty very near the corner of Comm Ave and Arlington. Arlington borders the public garden.
But, get ready. On Tuesday, when I should've been WRITING this post, I was out again taking pics and you'll see in a sec why I'm glad I did.
I guess I wanted to get some photos in brighter light. Maybe I was deluding myself again about how long this all takes. I remember this post from last summer about Historic Deerfield, MA also took a long time.
I just had to get some more shots of this place and then through an act of God the most stunning redhead intersected me and the house. Talk about color palettes from nature!
Hold the phone! I mean. What??? Surely this was staged and this was a hired model. Yes, indeed. Staged by God. I don't know if she got paid or not, however.
Now, I'm fully aware that there are not many stunning women with hair this color roaming around Boston. And, there's an exceedingly high likelihood that someone reading this blog knows who she is.
Anyway, thank you, thank you, whoever you are!
For the next few shots, I'm not sure which street they're on. Of course, some of you Bostonians will recognize these magnificent homes in Back Bay.
This garden sure stopped me in my tracks! That reminds me. My son is coming Monday evening and hopefully is going to help me with my garden. However, he's getting his second vax earlier that day. We'll see. Maybe Wednesday he'll be okay.
I love the freshness of these colors on this beautiful red brick home with classical detailing.
If you're interested in colors that look great with red brick, please check this out.
Across the street from my house are these two twin homes. The gray color is quite refreshing with the mostly red brick and brownstone homes.
I took a lot of shots of this place. But, I like this one taken from the opposite side, looking west-ish.

And, then there's this beauty with another incredible act of God coming up and of the best color palettes from nature!

The lady in red!
I posted this image in my note the other night and also on my Instagram feed. Please feel free to follow me there. I don't post every day, however, I'm posting more often than I used to. Also, feel free to use any of these images for your own Instagram feed. Just mention you found them on the laurel home blog and then please link to my Instagram feed @laurelberninteriors. Thanks so much!
The last two shots sharing color palettes from nature were taken on my walk home from my new primary care physician at Mass General.
Yes, I did that after my vax. So, of course, I walked through Beacon Hill, where I took a lot of photos. I was still feeling quite fine, and it was a gorgeous, classic, sunny day.
Speaking of a classic. It doesn't get any more so than with this fantastic Georgian-style door. Those classical architects in London would give a nod of approval, I dare say.
Walking along Beacon Street but on the Back Bay side, (west of Beacon Hill), I happened on this huuuuuuuge magnolia tree.
Now, I have to go outside and tell y'all what I see happening with the mall. It is 9:00 PM and fully dark now.
Okay, I'm back from my walk along Comm Ave. And, it's pretty dark in the mall now. I was hoping that maybe at least, the statues would be lit up. But, they're not.
I hope you enjoyed this post featuring these beautiful homes. And, also got some inspiration for color palettes from nature.
xo,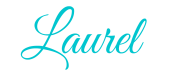 PS: Please check out the newly updated HOT SALES.  And, also please check out the brand new Outdoor and gift page. There are also lots of Mother's Day gift ideas and flowers you can order online.