Hi Everyone,
Oh my.
I know; I've been saying "Oh my" for quite some time.
So, before we get into Benjamin Moore's COTY 2021 – Agean Teal, just a quick update on my home purchase in Boston.
This was an intense five days in mortgage land.
I know why they call it MORTgage. Mort means death in French. Thus, it's really a deathgage.
The good news is that everything is digital these days, and they have it so you can upload everything quite quickly and also sign your name with one click. That sure works for me.
But, still, it meant numerous phone calls and emails, mostly to my accountant. I would far rather be doing lots of other things, like picking the fluff out of my naval. However, I did it. The listing now says "off the market." The closing is in only 19 days!
And, thank you again to so many of you for your terrific suggestions.
Well, some are not possible. Or, they aren't possible without ripping up the entire first floor, lobby, and lower lever and reconfiguring it.
I realized just yesterday that David's brilliant plan goes about 4 feet into the part of the lower level that doesn't belong to my unit.  So, no matter what, that idea is not possible, I do have an idea which I'd love to talk about on Wednesday. Therefore, please hold off on discussing that for now.
Also, I think I will live there first before doing any heavy renovations. I will need to be close by in any case.
In the meantime, I'm getting my Bronxville apartment ready to be put on the market.
Okay, many of you know that Benjamin Moore came out with their color of the year 2021 a few days ago.
The color is Aegean Teal 2136-40.
How do I feel about it?
It's okay.
I guess.
I mean, ANYTHING is better than PPG's atrocious choice for this year.
But, why just okay with Benjamin Moore's Aegean Teal?
Well,  it kind of reminds me of the color they painted the cement floor in the girl's lavatory when I was in elementary school back in the 60s. And, it was shiny enamel.
Lovely Andrea Magno (I met her once, and she is) over at Benjamin Moore issued the typical PR statement about our needing to be soothed, and Aegean Teal reminds them of the sea.
Okay. Sure. (for more of Andrea's thoughts about this color and accompanying palette, please check out this enlightening article at Architectural Digest.)
Plus, it's a good color for kitchens.
And, since we're spending so much time there, it makes sense.
Now, that last bit I'll go along with. I think it's a good color for kitchen cabinets. Not *my* kitchen cabinets. But, somebody else's. :] Still, I am struggling to see a big drink of this color.
However, I think Aegean Teal has the capability to be a fantastic color, if used appropriately. Unfortunately, we get the usual banal decorating, which does nothing to make this color shine.
This vignette is pretty yucktastic, ain't it? Although, they did manage to throw a little black in there.
And then, we get the secondary clashing "palette."

Why do they do that? Are they trying to stop us from buying their paint? It's not that these are bad colors. Some of them are terrific.
Poor Kingsport Gray really got short-shrift in this video. It's one of the best of the lot.
However, here's what's funny.
I've actually been thinking of the possibility of painting my den a shade of teal.
Here's the reason why.
It's my Melchior de'Hondecoeter copy. I thought it might look nice in there over a sofa.
Actually, it looks terrific with my current Hawthorne Yellow hc-5. However, I don't want to paint that room yellow.
It would look terrific with Benjamin Moore Tranquil Blue 2051-60. But, I'm not sure if I want something this colorful for my Victorian home. Still, I should get a sample.
Also, Tranquil Blue (how's that for soothing!) is one of the Laurel Home Paint Collection Colors. Nearly all of the blues in the collection have various amounts of green in them. That's because I prefer warmer blues for wall colors. It's not that all of them are teal or turquoise, but there are no indigo shades.
Indigo, in case you don't know, is blue with red in it.
Benjamin Moore Admiral Blue 2065-10 is a classic INDIGO paint color.
Erroneously, indigo is the name often given to a paint color that has green in it.
Those colors should be called cerulean or teal. Cerulean is blue with some green in it. But, it's not quite teal.
Ben Pentreath's gorgeous dining room is painted Farrow & Ball St. Giles Blue. You can see it here, too. St. Giles Blue is an excellent example of a cerulean blue.
Benjamin Moore slate teal 2058-20
Another example of a darker cerulean is another Laurel Home Paint color, Slate Teal.
Beautiful colors!

Above are three of the blue-green universal colors in the Laurel Home Paint and Palette Collection
There are 144 colors in the Laurel Home Paint and Palette Collection. However, there is a Universal palette of 66 of them. These three are warmer blues that go with everything. Therefore, they are universal colors.
Does Aegean Teal go with everything?
Well, according to Benjamin Moore, it does.
So, let's see.
It goes with the purple Lacanche.
But, why anyone would want a purple Lacanche is beyond me. Okay, maybe Barney would like one. :]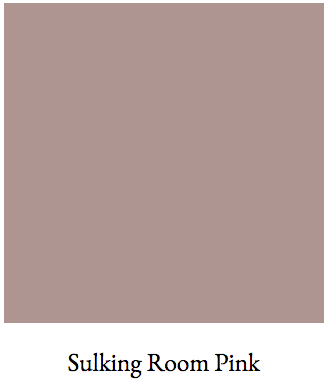 Aegean Teal
cat gromitz
80s dated southwestern
Okay, Aegean is a universal color, but I'm not crazy about these palettes.
So, how do we make this color look good?
I would look at the work of Steven Gambrel for the answer to that one. He is the master of analogous blues and teals, paired with BLACK. Black is key and gold or brass accents are fabulous too, as is copper.
Please check out this post about black and blue paired together.
hamilton blue pm-6
That's a wonderful, deep, saturated teal blue, IMO.
I prefer teal blues that lean more to blue than green.
This is from the post about 20 beautiful exterior door colors.
Another gorgeous and deep Cerulean blue is Farrow & Ball Hague Blue
Also, please enjoy this bost about dark blue paint colors.
This post is about medium blues.
And, this post is about some of my favorite pale blue paint colors.
You might also like this post about the best ceiling paint colors
My bottom line here, is that mid-tone blues are a little bit tricky to work with. The trick is mixing other shades of blue and black.
;

This is a wonderful example by Miles Redd with architecture by Gil Schafer.
And, with a much better color, I think, than Aegean Teal. They say that it's Benjamin Moore Bainbridge Blue.
Oh, I love this! It is close to Slate Teal. I do recall that it was on my short-list for the paint collection. Believe me; I agonized over these decisions. However, the paint and palette collection is only meant to be a guide. That's the beauty of it.
Sure, that exact color might work for you.
It likely will; but, sometimes because of lighting or other situations, it won't, and then it can serve as a Rosetta Stone of sorts. And, it becomes far easier to figure out the perfect color that might be on the next page or one up or down from the color.
I should get samples of these colors.
And this another fun post is this one about a woman who has a red sofa and can't quite make it work.
Well, that's it for me. How do you feel about Benjamin Moore's color of the year, Aegean Teal? Would you use it? And, if so, how and where?
xo,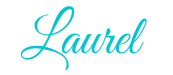 PS: Please check out the newly updated HOT SALES
***AND – get early access to SERENA & LILY'S FALL EVENT*** 
use code: VIPSONLY – for 20% off on nearly everything!