In my opinion, a boring room is a lot like a boring person.
Do you know someone who is a crashing bore?
I bet that you do.
And, if I really want to go out on a ________, I'm betting that you have to spend at least one or two holidays a year with them. Right?
Here's my experience of what it's like to spend a couple of hours with a boring person:
They often have many of the following attributes:
Only talk about themselves and generally in an obnoxiously boastful manner.
Never asks about you, unless it's to ask something that's none of their forking business.
Are know-it-alls if not downright condescending
Grandiose
Are a lot less funny than they think they are
Negative
Always one-up you (when you can manage to get in a word)
Put you to sleep but only because they are so exhausting to listen to!
Rude and insensitive
And, you know the worst attribute of a boring person?
They are predictable.
Well, at least you know where you stand! haha
Of course, we all have our moments. And, someone whining because her boss sends her 100 text messages while she's on vacation is not what I'm talking about.
99.9% of the time, I believe that people are not behaving this way to make you feel badly. I think that they are the way they are, to make themselves feel better. But, it can be unpleasant to be around them, for sure.
Well, I think that a boring room is a lot like a boring person:
Unbalanced
Out of proportion
And worst of all, predictable, but not in a good way.
However, let me be clear. Just because someone has a boring room doesn't mean that they themselves, are boring or badly behaved. They might be, but not necessarily so. They just don't understand what they are doing that is keeping their room from being fascinating, not blah.
Sometimes a room is boring simply because the owner doesn't have the courage or insight to create something unique. Therefore, let's further explore some ways to give our rooms some pizazz!
A fascinating room has these characteristics:
Inviting
Comfortable
Balanced
Lovely proportions
Complexity. This is a broad subject. It can be with color, light to dark, texture, pattern, materials
Strong and beautiful focal point(s)
Intriguing (some surprise elements)
Style
Here's the problem. I could go and find lots of boring rooms to show you what I don't think you should be doing.
However, I've gotten to the point where that's difficult to do without it belonging to someone I might know. And, my aim is not to hurt anyone's feelings. I've had it happen to me. Somebody once dissed my work on another blog. It was several years ago and honestly, I cried for days.
So, instead, I'm going to post some fabulous not boring rooms and explain what they are doing right and what other people often do that makes their rooms fall flat.
I feel that if we deconstruct these beautiful spaces, it will help us apply the same principles to our own rooms.
Today, I'm using some of the gorgeous work of Lauren and Suzanne McGrath, the mother-daughter team compromising McGrath II.  And, actually, their firm is in New York City. However, I don't believe that I've ever met them. Here are some other posts that feature McGrath II.
Make no mistake; if I were searching for an interior design firm, based solely on their work, I wouldn't hesitate to hire them.
Why?
Lauren and Suzanne's work is the epitome of classic, timeless styling and that I believe, is what we should all be striving for.
Their rooms look effortless and yet are immensely inviting. They look collected and feel as though they are personal to their clients. No two, look the same and yet there is a clarity to their style that is a unifying thread in each project. In fact, some of their rooms are quite modern, but always classically so.
So, let's begin with this stunning not boring living room in a fabulous Brooklyn Heights, NY brownstone. The photos are all by Joshua McHugh and they are either in the McGrath II portfolio or in this fabulous article about this project in Architectural Digest.
I featured this room before in this post about fireplace mantel styling. However, everything about this room is a lesson in how to create a non-boring living room.
The bones of this room are in place. There are beautiful mouldings in keeping with the period of the home.
The wall color is an off-white with a whiter shade of white for the trim.
I was so curious to see the other side of the room. I figured there was a sofa and I was hoping it was a warm color like this. Love those framed herbarium specimens on the left wall.
Since I've promised to suggest some affordable ways to fix a boring room, I'm going to start with the lovely curtains below.
Similar curtains from Anthropologie for a fraction of the price.
It looks to me that the jumping off point is the beautiful Oriental rug, beautifully layered over what appears to be a jute rug. But it could be a seagrass rug.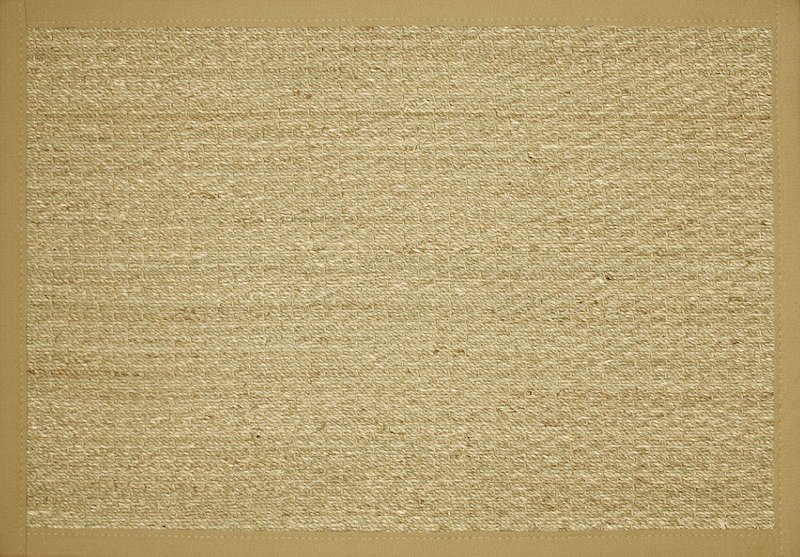 You can find similar seagrass rugs at One Kings Lane, Pottery Barn or Overstock. Lots of places.
This Abaca rug is another favorite natural fiber and sold at Serena and Lily.
An Oriental rug could be layered over something like this as well.
Lots of us have brown leather sofas or sectionals. They can be heavy and drag a room down. Not here. The balance comes from the colorful art and pillows. Did you see this post about cheap art? Lots of terrific ideas! One way to get the look is to go to Etsy and find printable art and then get some frames on Amazon.
beautiful and affordable botanical prints on Etsy
And for thousands of entries of printable wall art, click here.
I adore this bedroom and the color scheme is sublime, IMO. A boring room would have a beige or off-white rug. This room is certainly traditional, but at the same time it's fresh, not precious, ersatz or dare I say granny-esque?
The custom draperies are certainly gorgeous in the McGrath bedroom, but if your budget is super-tight, you could make do with these floral curtains on sale right now at Pottery Barn. I recommend getting a size that's too long and hemming them so that you can put the rod nice and high.
For a detailed guide about how to get your window treatments right, click here.
One of the most wonderful dining rooms— ever by McGrath II! I love that they intentionally did not style the dining table for the photo. It doesn't need it and it would only cover up the beautiful detailing of the fireplace area behind it.
What makes this room so special in addition to the details like the Fornasetti plates on the wall, is the blue painted cabinet. A boring dining room would have a matching china cabinet with the table.
Now, don't worry if your dining room furniture matches.
The majority of people do have this. So, what can you do? Well, if you're adventurous, you could consider painting it. We talked about that here in this post about dining rooms.
Or, if your chairs match, you could possibly put a skirt on the chair. Or even changing the host chairs to upholstered pieces with a colorful fabric.
Below is a widget I created that brings a lot of ideas together for ways to bring your room to life. I feel that the trick is largely in the accents.
To find out more about any of these items, please click on the image. There are more great pieces in the HOT SALES PAGES.

The Nordstrom half yearly sale is ending today, June 2nd.
And, if you're looking for some terrific father's day gifts, I would first check out Mark & Graham.
I hope that you're having a beautiful day!
xo,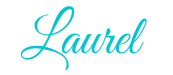 PS: Today, is the anniversary of when I bonked my head. (and yes, the killer box is STILL there!) Get this. There is still a faint mark and a dent in that location on my forehead. Yes, a DENT! But, otherwise, I've been feeling quite well recently. Some of you have been asking, so thank you for that.