Oh, Laurel,
Well, I'm on my second marriage, and we've just hit a decorating snag.
And can you guess? We just had a huge clash over his big black sofa.
Well, technically, it's dark brown, but the room is already so dim that it looks like a black sofa. I mean, what is it with guys?

He said he endured years of flowers and bows with his first wife, who passed away five years ago. So, he decided to make the place a lot more masculine.
Fine, I'm with him on the not wanting flowers and blows. However, he's gone to the other extreme.
Plus, when we moved, the guys struggled for a full hour to get the damned thing inside the house. Eventually, they gave up, and to get it through the door; they had to saw off the legs. Then, a furniture repair guy came over to secure them back on.
"I'm sorry, Hun, but the black sofa needs to stay put!"
That's what he said.
We're actually in Maui now on our honeymoon. In fact, our new home is getting painted as I'm writing this. I'm just hanging out on the lanai while he's out playing a few rounds of tennis to calm down. I guess I need to chill, some too. I do love him.
But, I want a light, bright living room. So, what can we do to lighten it up?
Hold on. I found an image of the sofa on the internet–
It's from a place called "Hooker." Is that really the name of a furniture company? lol
Oh, please, I hope you can turn this into a blog post.
Thank you,
Terri Smith-Slutsky
**********
Hi Terri,
(Terry Smith-Slutsky is a fictitious character based on many people I've worked with over the years.)
Actually, I rather like that sofa. Sure, it's big and dark, but that is a beautiful classic Chesterfield Sofa. I did one very similar to that one for a client about ten years ago.
Of course, the room needs more accessorizing, but it gives an idea. And yes, the sofa isn't black, but a deep mahogany color.
However, when I first heard Terri say "husband's big black sofa," it conjured up YEARS of seeing one version or another of this sofa.
The Big Black Sofa or bachelor sofa as I not-so-fondly referred to it. I can't tell you how many young clients have had this sofa, but it was many of them.
In my initial interview with my prospective clients, I would always hold my breath for a few seconds waiting to hear:
"Can't wait to get rid of this thing!"
And this one isn't even the worst one I've seen.
And some of these recliners are quite awful too.
But Terri's husband's (almost) black sofa is a classic with a slight twist in the arm detailing.
The question is, however:
Can you lighten up a black sofa?
Well, you can as long as you balance out that big dark mass.
And that means that there must be other dark things.
Some of you might remember this beautiful living room from several years ago. It belongs to the lovely photographer, Tara Sharma. Sometimes, it is best to do a deeper color on the wall because the sofa won't stand out as much.
She was worried that she had made a horrible mistake when she first got the sofa. However, I gave her a few suggestions that she incorporated into her innate talent for styling.
The problem is, too often, people just plunk a big black sofa that isn't too exciting in the middle of the room. There's no beautiful architecture and usually no other black.
Black loves:
White (duh, black and white.)
Blue – Please check out one of my favorite posts about black and blue together.
Gold or brass. Actually, all metals.
And, black also loves a deep rich brown.
In addition, black loves accents of all colors.
So, there are two ways to handle a room with a big black sofa.
One is to keep it neutral.
The other way incorporates more color.
This is how NOT to do a black leather sofa.

This is the apartment that I reconfigured in the fall of 2020.
Why isn't it working? There are too many disparate elements that aren't working together cohesively. For instance, if there were a smashing painting on that massive empty wall, that would help a lot.
But, let's look at what I think does work and learn from that.
Let's begin with a more neutral space to see how that might look with a dark or black sofa.
The room could take on a more classic contemporary feel with some traditional accents like this beauty from Williams Sonoma Home.
The walls here appear to be grasscloth, but if painted, perhaps a medium darkish shade like Benjamin Moore Chelsea Gray would fit the bill. There are several deep neutrals in the Laurel Home Paint Collection of 144 colors that also comes with dozens of palettes and much more.
Jayson Home has some wonderful examples of black leather and fabric sofas. The above is from their main store in CHICAGO!  Uh-huh. I just found out when researching this. If I had known, I would've gone to check it out. By the way, if you missed the Chicago post, please check it out here.
There have been several posts where Jayson Home has been featured.
I found this classic contemporary and minimalist room on Jayson Home's Instagram.
The vignette above shows a beautiful classic contemporary room from Jayson Home featuring a black sofa.
While this has two black chairs, Steve Cordony's ever-changing double parlor is always a study in the perfection of interior design.
Please follow Steve on Instagram here.

I have long admired this handsome room with a Chesterfield black leather sofa by Victoria Hagan.
However, Ralph Lauren is the king of the chic black leather sofa.
Please find the Ralph Lauren Home collection here.
Above is a Ralph Lauren black sofa that I found on 1st Dibs. Unfortunately, it's no longer available.

It is ironic because the above Ralph Lauren Vignette incorporates a handsome black leather sofa with Terri's husband's former flowery decor on the walls. I would never have thought to do this, but it is a lovely example of yin and yang.
I don't know where this Chesterfield comes from, but notice how the dramatic architecture provides a beautiful backdrop for this black leather sofa.
This striking black and white Ralph Lauren room feels very elegant. The gold and hunky art with black frames round out the composition.
A designer to check out is Heidi Woodman, who beautifully uses a lot of black in her designs. Her balance of light to dark in this space is perfect.
Back to Ralph, but a more colorful Ralph.
I usually associate Ralph Lauren with more saturated tones.
Love this post which features Steve Cordony's gorgeous styling for Ralph Lauren.
I know that these spaces are too messy for some of you, but the idea is more about the colors and warmth of the space.
Ralph Lauren's library in his Bedford, NY home.
I think that all of these spaces could handle a black leather sofa beautifully.
Today's last idea is to take a room and see if adding a black leather sofa could work.
I wanted a classical room that was fairly neutral. So, who better than the master of sophisticated classicism than Furlow Gatewood?
Above is Mr. Gatewood's light, airy neoclassical living room. That floor!!!
So, I superimposed a black leather sofa over the bench, and then I added some pillows.
What do you think? It definitely could work, especially with some tweaks to the wall behind it. Is it the best choice? For this room as it is, no. I think a sofa in the style and color of the bench would be better. However, there's also more to the room than what we see. There should be other black furnishings in the room. So, I think it's possible to make it work.
It's all about the balance.
And if there's a hunky, dramatic black fabric or black leather sofa, then that drama needs to be repeated in other room elements.
xo,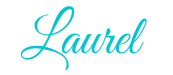 Things are heating up this weekend! Please check out this weekend's beautiful HOT SALES. In addition, there is a newly updated women's fashion widget–all on sale! And also a new Father's Day Gift Guide.