Hi Everyone,
Wow, yet again, regarding the post about my tiny patio garden. I am still reading and digesting all of the comments. I so appreciate all of this great advice. Also, you didn't let me down. I think with all of your sage advice, it really has become the ultimate small garden guide!
Quickly, in other news, my darling son has come and gone. Also, I did meet one contractor the other day. He was super nice, and I was impressed with his knowledge. I am going to produce some drawings so that he can give me some estimates.
Today is a new high-low post featuring Steve Cordony Style.
I love these posts, and I know that many of you do too. Steve Cordony is more of an interior stylist than an interior designer, I believe. However, he can do anything, so titles aren't really all that important. I feel the same way about Furlow Gatewood.
However, before we begin, I have a little musical treat for you.
Please enjoy Mozart: Concerto for Piano and Orchestra (d-minor) K.466 conducted AND played by Dame Mitsuko Uchida. I've started it at 30 seconds so that you can see the beginning where she looks like she's about to conduct a séance instead of one of the greatest pieces of music ever composed.
Isn't this fun? While the second movement is the more famous one, I'm addicted to the first movement.
Okay, let's get started with Steve Cordony style while Mozart is stimming your brain cells. Many of you will recall that I featured Steve and his partner's incredible home, Rosedale Farm, in this post last year. And, I featured his bathroom here in this post about Laurel's Mistress Bathroom. 
However, the first time I discovered Steve Cordony was while writing one of my favorite posts where we saw the stunning Palazzo Ralph Lauren in Milan.
Dang! I was supposed to go to Milano exactly a year ago. And I could've seen the shop for real.
First, let's bring up a few photos of Steve's incredible home in Australia, Rosedale Farm.
By the way, please follow Steve Cordony here, on Instagram. And, also Rosedale Farm, here.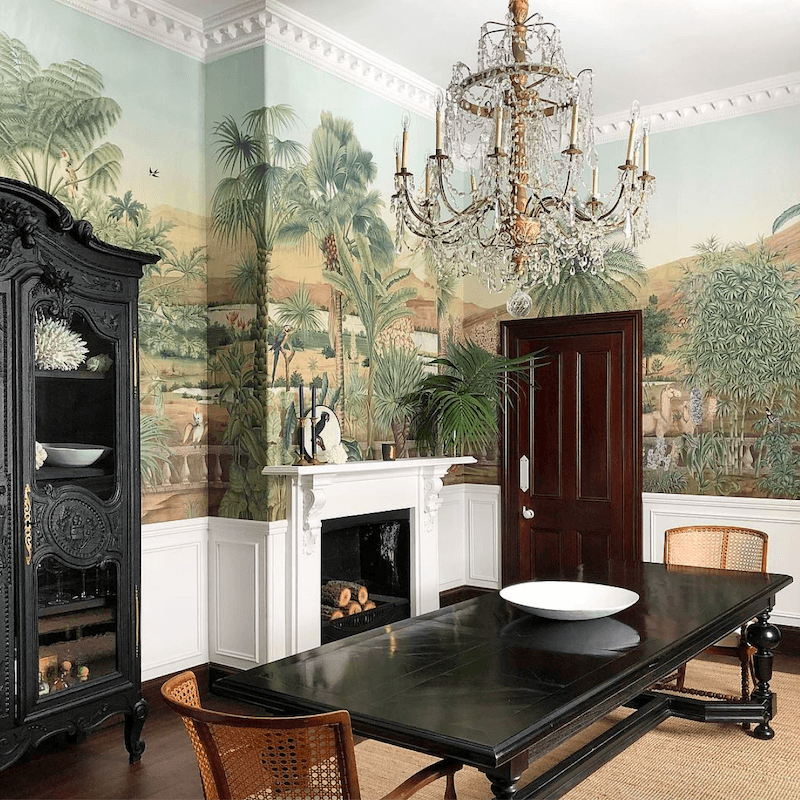 Alright, I'm going to start by telling you what I think is the primary key to Steve Cordony's style.
Many of you already know the answer. However, it's the same reason I chose to play Mozart for y'all.
It's the bones, the structure, the harmonies, the knowing when it's time to embellish and when it's time to back off.
Steve's masterful work begins with super high ceilings, mouldings, white walls, and dark stained floors.
In the living room, he added these unbelievably exquisite French Regency (or something of that ilk) mirrors.
And, there it is…
Do you have it?
Here, let me see.
haha, for all of us Amadeus lovers. – BTW, That was the first gif I've ever made. I did it on giphy.
Now, before you get your knee britches in a twist.
No. This is not the ONLY way to get an exquisite design. However, this one is a can't miss. Even empty, the room is gorgeous.
Unless one mucks up their room with horribly proportioned architectural embellishments, this is a sure thing. For help with interior architectural proportions, please check this out.
Does it mean if you only have an 8-ft ceiling, you're screwed?
Not at all!
However, I feel that lower ceilings look better with small to medium-sized rooms.
Also, if you want to give the illusion of a higher ceiling, there are some great tips here.
And, for many posts discussing architectural embellishment and mouldings, etc., please go here.
Alright, it's time to dive in here with more details of Steve Cordony's style.
Let's start from the floor up. And here we see a fabulous neutral jute rug. However, seagrass is also terrific and quite affordable.
Steve's rug is a custom piece and quite expensive, I'm sure. However, you can find good-sized jute and seagrass rugs in many places. If your room is fairly large, then it's fine to do two rugs that are the same.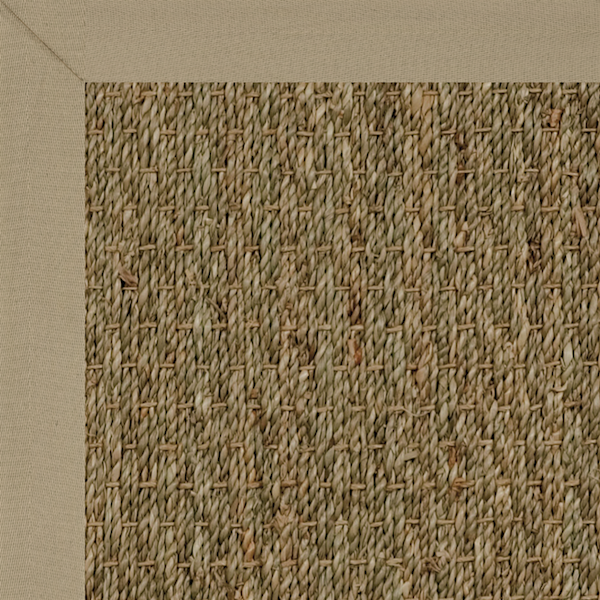 Or, you can also have custom rugs made that might cost less. For example, you can do a custom bound rug from Fibreworks in any size up to 13′ x 16′! That's quite a large rug.
Steve has neutral square-armed sofas in a soft linen fabric.
You can do a similar sofa from Pottery Barn or One King's Lane. Or, perhaps you can find a used sofa somewhere else and have a slipcover made.
The rest of the furnishings in the parlor are a combination of traditional classics and modern pieces.
I love the plain white linen (and very full) curtains against the white walls.
However, the obvious factor to getting Steve Cordony style is the showstopper in every room. And, that are Steve's glorious vignettes, usually featuring simple vases overflowing with leafy stems, blooming branches, and the like. Most, if not all, are from the phenomenal Rosedale Farm property.
In the widget below are many of the items Steve incorporated in his home. Most of them have a relatively inexpensive counterpart. Or, at least the best I could find at this time. Some of the captions give a snippet of useful information. For more about any of the items, please click on the image.

All of this can be adapted for homes with less grand proportions.
In fact, the upstairs bedrooms at Rosedale Farm do not have high ceilings. You can see those on Steve's Instagram.
Please be sure to visit the companion post to this one that focuses on the color scheme. That is also a huge part of Steve's style.
Also, this post on panoramic murals might be helpful if you'd like to get the look for your dining room or another room in your home.
xo,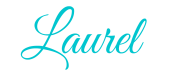 PS: Please check out the newly updated HOT SALES!
And, also the outdoor shop and Mother's Day Gift Guide.