Hi Guys,
Well… Here we go again.
Remember, last June? It was only three months ago that I put an offer on a home in Northampton, Massachusetts. I'm spelling it out for those who don't know what MA means.
Well, I walked away from that one because I wasn't happy with the home inspection. I guess I can say it now. The house is under contract, and I'm sure the new owner(s) have a different pain threshold than do I.
And, yes, we are going to get into gloppy paint on trim sitch, very shortly.
However, what happened is that after I left Northampton, I began looking for another house. And, well. There was absolutely nothing.
It was like trying to squeeze toothpaste out of a tube that you should've thrown away a week ago. Right?
But then I began thinking that maybe Northampton, as lovely as it was last May and June, just wasn't where I am meant to be. Besides, there is a very good chance that my son might not stay there.
So, why not stay in New York?
I could, of course.
However, remember when we were discussing my dream house?
And, then there was my Parisian dream apartment.
Well, I realized that my dream house can't be too large. And, it's not going to be in Westchester County. It could be in New York City. But, I don't want to move back there. I love New York City. I lived there for 13 years. It's intense, and it's even further from my son.
That's when I began thinking about Boston.
I've visited Boston dozens of times as my son lived there for ten years. And, I had gone there a few times before he went to college. Every time, I loved being there.
The architecture is not to be believed in some areas.
Still, can I afford a place in such a big, expensive city? I really need two bedrooms. I looked at some listings and then spoke with my fantastic financial advisor, Gene Lonergan. He gave me a very enthusiastic, YES!!! And, his advice was to buy, not rent, at this time.
So, I kept looking and looking. In fact, I've been looking so much; I've learned a tremendous amount. And, a lot of that is from you fabulous Bostonians out there. And, I mean that. I've never had so many people reach out to me either in comments or in emails to share their knowledge, sources, and support.
A few of you recommend realtors, and I contacted one of them (more about her, in a sec) the day after I decided to come here, which was only Thursday night of last week!
On Sunday, the realtor showed me four beautiful, old condo apartments. I'm not going to say what part of the city they are located in.
And, that's all I'm going to say at this point. But, I did put in an offer on one of them today (September 28th, 2020)! And, no. I'm not going to tell you which one. However, you guys know what's on my wish list.
Sorry to be a bit of a hardarse; however, PLEASE DO NOT TRY TO GUESS HERE IN THE COMMENTS.
One common issue with old homes is gloppy trim with caked-on layer upon layer of paint.
And, not just paint. Nosirreeeee. That wouldn't be so bad. It's just that there's no doubt that underneath all of the gloppy painted trim lies numerous layers of paint made with the dreaded LEAD.
The problem is that the stuff, if inhaled, is bloody lethal. And removing the layers of paint is not an easy task. But, the one thing you don't want to do is sand it off, making copious amounts of lead-infused dust.
If you aren't sure what I mean by "gloppy paint," I went in search of some on the internet. And, then, I looked all around me in my Back Bay airbnb. I grabbed my phone and easily found some excellent examples of a bad paint job.
Drips are horrible.
Gloppy trim includes areas where the design loses its crispness. But, sometimes, there are pieces of crud in the paint, as well as drips. It's just a sloppy, gloppy paint mess.
Incredible detail on this exquisite original door casing from this 19th century Boston home.  Please notice that the detail is beginning to fade and there is a lot of gloppy paint, bumps, and drips.
And, then, ten years later, someone comes in and paints over that; it's a crying shame, is what it is.
I do understand that sanding lead paint can be dangerous. It needs to be taken care of by a professional. If sanding lead paint, it must be wet-sanded.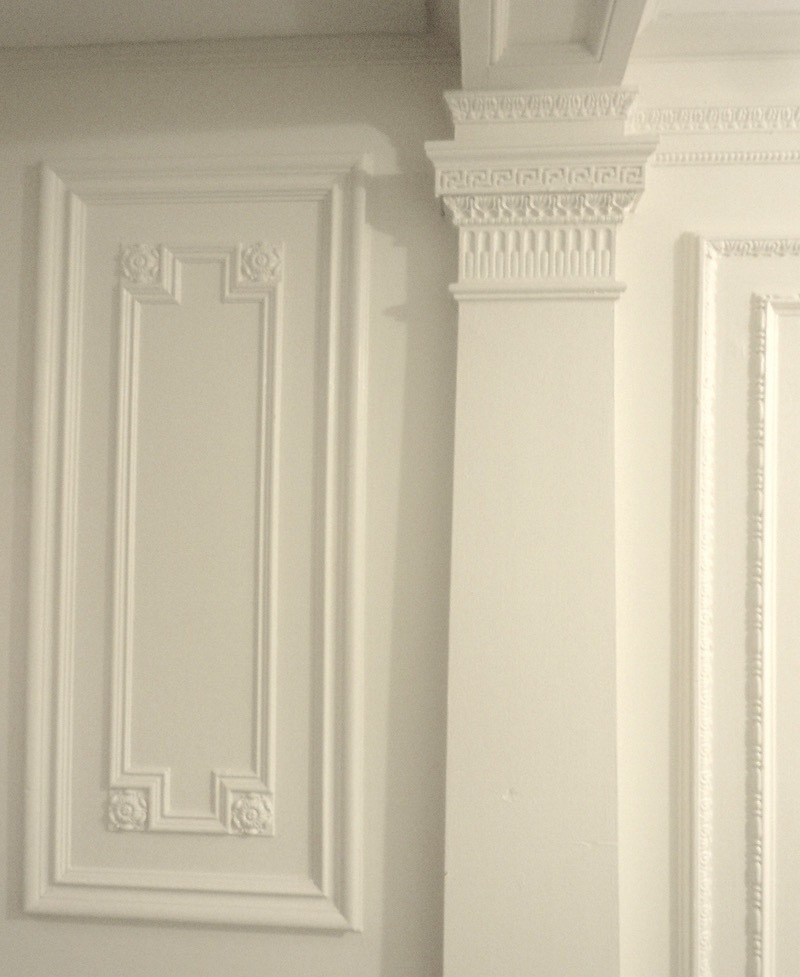 Above is a photo I took seven years ago, the last time I stayed in Back Bay! Here, you can see trim that is not over-painted.
So what are you supposed to do with this gloppy painted trim?
Well, yes, you can remove the trim and either have no trim, or replace it with new trim.
There's just one big problem with that idea.
They don't make trim as they made it 150 years ago. It should be illegal to remove the exquisite original trim.
Unfortunately, it's not unless there's some sort of historic designation. But, most homes don't have that.
But yes, if the trim isn't anything special, it is definitely easier, safer, and less expensive to simply replace the trim.
However, if the trim is intricate or difficult to replicate, it is probably best to remove most of the paint. Therefore, think of it as historical preservation.
Now, I'm going to show you two homes with gorgeous paint jobs.
One is a place that I visited. There were so many things I loved about it. Just not where it was. Plus, I am positive that I saw at least one human skeleton in the basement and a few hundred rat corpses, too. That's just how disgusting this basement is. However, the apartment above is lovely.
I mean, the washer and dryer are down in the scary, dungeon basement. So you would think they'd fix it up a little? It looked like it hadn't been cleaned once since it was built in the 1800s.
I just want to show you this exquisite not-at-all gloppy paint on the trim.
Extraordinary and super-crisp plasterwork.
Someone really took a lot of care here.
The other home is one that was recently sold in 2019
Look at this incredible architectural gem at 215 Commonwealth Ave. in Back Bay, Boston.
No gloppy paint whatsoever!
BREAKING NEWS BULLETIN – WE INTERRUPT OUR REGULARLY SCHEDULED PROGRAMMING WITH A SPECIAL ANNOUNCEMENT!
Holy Crap!!! 30 hours later, we have a signed agreement from the seller accepting my offer!!!
Okay, as you can imagine, it's been an intense three days.
Many thanks to Elle (as she calls herself, here), a frequent and fantastic commenter and fellow blogger. She's the author of the beautiful A Proper Bostonian. Elle recommended THE best MOST knowledgable realtor in all of Boston– Maureen O'Hara.
Maureen has been an absolute pleasure to work with every step of the way. Of course, it's not over, but I know that I'm in good hands.
Oh, Laurel, PLEEEEEEASE let us see your new home!!!
Believe me; I am dying to show it to you. But, I've been given strict instructions to tease and taunt you all I want. hehehe, but I CANNOT tell you which one it is, until much further into the process. However, I can tell you that unlike the last time, this is going to be a very quick turn-around.
So, please hang tight and know that there is going to be PLENTY to write about in the coming weeks, months, and years. While the house is move-in ready and everything I could ever hope for and more, there is a fair amount of what I consider to be, over-painted trim. It's not the worst gloppy paint I've ever seen.
But, still. I'd like to get it taken care of before I move in. I made that mistake, when I bought my current home.
The consensus amongst experts is to use a paint remover. Now, the old paint removers were the most noxious substances known to man. However, the newer paint removers are far less lethal.
I even found one that's meant to be used on lead paint.
This is a terrific blog post, by Scott Sidler that talks about his recommendations for removing lead paint.

Lead Out is Scott's favorite product for removing lead paint from trim.
This is a link to an entire page of paint strippers on Amazon.
Another terrific post about painting stripping was found on This Old House.
Okay, this is the time when I'm throwing this out for those who've had experience with paint stripping. And, particularly for gloppy trim. In some cases, you may have wanted to stain the trim. That's an extra level of stripping, for sure. However, what products did you use or methods? So, please share anything that could be helpful for the rest of us?
Well, I've had the most glorious 3.5 days here in Boston.
This afternoon and early evening, I met a wonderful reader, Lisa, who lives on Beacon Hill in a gorgeous townhouse with a roof deck! As if that wasn't fabulous enough, my walk back to my temporary space was absolutely magical.
A classic red door on Brimmer Street in Beacon Hill – Certainly no gloppy paint here. I think this is one of the most photographed doors in Beacon Hill. For more gorgeous Beacon Hill doors, please go here.
Elegant Beacon Street at the base of Beacon Hill
I've taken many photos of some incredibly beautiful houses and gardens, mostly in Back Bay, as that is where I'm staying and where some of the homes that I've been looking at are located.
Please enjoy some of my favorite shots.
Two classical beauties, 109 and 111 Commonwealth Ave.
A magical garden on Marlborough Street – Boston
A Classic Back Bay Brownstone The Louisa Holman Fisk House
Back Bay Townhouse – beautiful ironwork and blue and white Chinoiserie planters
The Boston Skyline from atop one of the rooftop decks, of one of the homes I visited on Sunday.

Two exquisite Beaux-Arts Back Bay mansions on Commonwealth Ave.
I hope y'all enjoyed this post. Please remember not to talk about apartment listings in the comments. But, do tell us if you've had to deal with gloppy paint and how you handled it.
xo,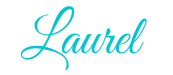 PS: Please check out the newly updated HOT SALES!