Hi Everyone,
Wow! We're winding up June already and I guess gearing up for the holiday week. I say, week because our 4th of July is on Thursday and that means that we need to take this entire week off. :]
And then, we'll probably need to take the following week off too to recuperate from this week.
Hell, let's just take the rest of the summer off!
haha!
The other day, a kind reader left a comment about wanting to know about achieving color balance in a room.
To tell the truth, I have never really thought that much about it.
I generally think in terms of OVER-ALL balance, including the furnishings; not just color balance. Still, it's all inter-connected. So, today's post is focusing on the over-all balance in the room. However, color is a key component.
But, as we've discussed before, sometimes something a little out of whack actually is a good thing.
Still, for most rooms, there is ONE color that has the largest percentage.
Usually, it's the wall color, because most of the time, the wall color is going to be repeated somewhere at least once. And maybe, numerous times.
But, the reality is; there are so many variables.
However, a good rule of thumb is to pick one color to be a "neutral" color and then build from there.
If it's a cool color, then the room will be over-all cool, but will have warm accents. The opposite may also hold true. We saw that in this post about blue and white rooms and how to keep them from looking too cold.
The one thing to avoid is to have equal concentrations of three colors. I think that equal concentrations of two colors is okay, but then the third will only be an accent.
There are also other things to consider with color balance such as:
The contrast of the colors. Are they close together on the color wheel? (analogous) OR, are the opposite each other like red and green? (complementary)
Other considerations
Room size
Height of ceiling
Amount of light
While I was researching this post on color balance, I was checking out one of my favorite instagram accounts @verandahhouse – I saw IT.
I don't know why I hadn't even seen IT before.
But, IT jumped out at me like a dog who should've been let out to pee three hours ago!
Okay, that was bad, because in actuality, IT struck me over the head in an extraordinary way. You know… like watching the most beautiful ballet while simultaneously eating the most delectable piece of banana cream pie.
So, what was IT already Laurel! Hurry, please we're getting ready to go to our beach house.
Well, IT was probably the most beautiful room I've ever laid eyes on. In fact, I've decided that I'm going to marry and have IT'S babies!
I mean, IT's THE ONE; absolutely perfect.
In fact, IT IS so perfect, it's like an entire course in interior design, all in just one room.
What is this magical room and where is it?
Well, it's not in a home, but it could be.
It's the Ralph Lauren Showroom in Milan and they call it Palazzo Ralph Lauren.

@stevecordony instagram – @ralphlaurenhome showroom palazzo Ralph Lauren Milan.
via @filippocirulli on instagram – furniture and color balance Palazzo Ralph Lauren Milano – beautiful table styling
Does anyone know what those wonderful brass orbs are for?
via @umberto_corrado on instagram
@house.blanche – instagram
Steve is immensely talented. I love how he styled this gorgeous marble fireplace mantel.
via @stevecordony on instagram
It wasn't nearly as easy to find the other side of the room, but I love it too! The center hall table is a classic design element for a long living room with two seating areas. We saw it here in this stunning living room by Frank Babb Randolph.

via @pasotto_eleonora_ on instagram
A question I have is: Why is there a chair  right on top of the the white chair on the right? It's in every photo I found and you'll see it again, later on. So, it's not there because someone happened to put it there one day. That is where that chair lives.
But, no matter. Actually, I think that this is their best work.
Whadaya think? I see some slightly confused looking faces.
Well, what do you think about the heavy dark green velvet draperies, Laurel? Is the color balance really balanced? And what about what you said about the draperies matching the wall color.
hmmmmmmmm???
Okay. Here's the deal. This is not a normal room. This is the Miss Universe of rooms– even without any furnishings.
However, if per chance, anyone actually has a room like this, I'm going to have to come over and kill you. So, if you do. I don't want to hear about it. ;]
But, based on the photos, it looks like the draperies are on opposite sides of the room. On the opposite side to the French doors are coordinating arched doorways. I don't think there are doors on that side. But wait. There probably are, in case they need to close the room off, completely.
And then, the fireplace wall is quite dramatic with the floor to ceiling gorgeous bookcases. And the fireplace area is absolute perfection.
The back wall behind the four chairs is quite dark.
So, yes, I believe the furniture and color balance, to be perfect.
In further examination, the main color is the cream color of the walls and furniture. The secondary color is green. The rug might have green in it, not sure. But because so much furniture is covering it, it is more of an accent. And then pops of red and the brown tones serve as the accent colors.
The furniture has both elements of light and dark.
And then the floor is anchored with the large and definitely dark Oriental rug.
The other thing is the soaring ceiling.
The room can handle the dark draperies. I think that if this were only an eight foot ceiling, it would feel too heavy, unless it was just one window.
As for it not being the wall color. That is also fine. This is a case when it works to have a contrasting color. And, I can't be bothered to check, lol, but I believe I also said that is sometimes an option.
But, why are the drapes green?  Why not dark blue?
Well, I suppose that a dark blue would've been fine, however, Mr. Lauren has dark green velvet draperies in his home in Katonah, NY (which is mistakenly called Bedford, but I don't feel like getting into it.)
However, I too, was thinking that I'd love to see this room with white or off-white drapes.
Well, in my stalking research every freaking hashtag I could think of on instagram,  I hit pay dirt.
Apparently, the Palazzo Ralph Lauren showroom has a summer look as well.
via @charlotte_abbigliamento instagram
Hold the phone, Loretta! That's stunning! Absolutely sublime! I love this room both ways! And, please note that out went the heavy oriental rug and they brought out a big beautiful seagrass rug! AND, do I spy linen slipcovers on the chairs?
Yes, those are indeed slipcovers. I don't know about the sofas.
Maybe since they are light, they left them as is. But, as you can see, there is also no longer the strong red plaid pillow behind Carlo!
And the color balance now?
Yes! I think that it is still perfect because the rug changed along with the window treatments. However, even if they had left the heavy oriental rug, I would still like the pale curtains. And, I think the balance would still be wonderful because of the pale furniture.
Okay, of course. I just had to put together a lower-end version of Mr. Lauren's opulent room.
The same idea as this other favorite room of his. At least most of this is. And I added a few pieces that are in the Hot Sales Widgets.
Oh, and late this afternoon, I noticed on OKL that their all of their Visual Comfort, Aerin, Ralph Lauren (total coincidence) lighting is on sale. No double dipping, but those lines are rarely on sale. Therefore, I've added a few of my favorites to the widgets which you can access on the Hot Sales page.
Please enjoy my collection that's in the manner of a long-time design crush, Ralph Lauren.
To find out more about any of these items, just click on any image and it will take you directly to that product page.

xo,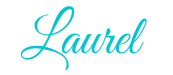 Please check out the newly updated Hot Sales pages