It's here.
September.
End of summer. (they say; not me)
Oh well.
But what it really means for those of us in the northern regions is the loss of the sun.
Shorter days and when the is up, it's often in one's eyes.
Call me weird, but I prefer cloudy days in the winter.
Clouds keep what little heat there might be in and it's not as blindingly bright.
But still with shorter days, it's understandable that one can long for a
Sunroom.
To my way of thinking, a sunroom is really just another living room, but with a lot of windows.
Over the years, I've had a lot of clients who have these small rooms on one end of their home. Often it used to be a screened in porch and now closed up and heated, it's the "family room." And some of them are as narrow as seven feet!
You can see a couple of sun rooms that I did in my portfolio.
And there's one from my old portfolio that I really like, but the photo is not up to snuff.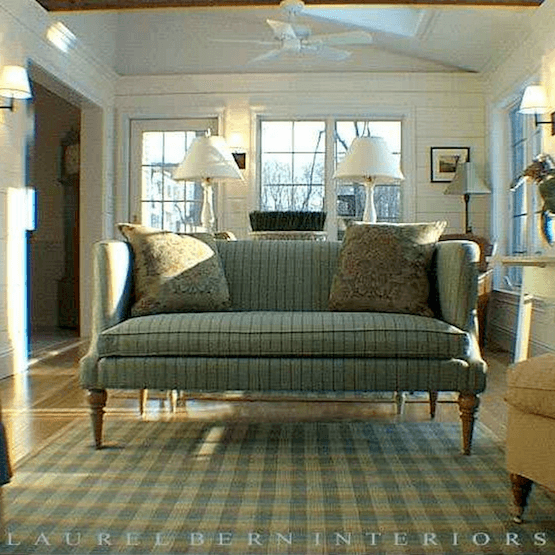 Oh wait. Here it is.
Now, sometimes, people try to make their sunrooms look like a porch in the summer, but I prefer when there's some element that someone might not expect to see. For instance, I did a leather chair and two leather ottomans. You can see the leather chair peaking out in the background. I moved the one ottoman out of the way.
The cognac leather is just the right touch to ground the entire room, I think. There is another identical leave seat back to back with the one you can see. BTW, this room was originally THE DECK!
So, for today, I thought it would be fun to recreate the sunroom of all sunrooms–
Everybody's favorite– the most pinned, most written about, adored and admired sunroom belonging to the very beautiful, very talented (and very insanely rich)
This one.
And in case you don't know, it was not designed by Tory although I'm sure that she had a lot of input. The designers were her long-time friends and frequent interior design partners, Daniel Romualdez and Eve Hood.
Here are a couple more wonderful spaces using the gorgeous Persepolis wallpaper and/or fabric by Home Couture. (Quadrille)
A coordinating pattern from Quadrille
I've been mulling this sunroom idea over for a while and thinking,
"oh, piece of cake. I've got this one."
Shouldn't I know better by now? haha
But of course, one thing that would've helped is if I had actually read the article in Vogue Magazine.
Then I wouldn't have had to waste at least an hour trying to find the source of the super cool jute chairs. However, I do enjoy hunting things down and I did find the source on my own. But I just saw while grabbing the link, that the source is in the article.
They are from John Himmel and sold through John Rosselli.
You remember John Rosselli. The one who hates me. ;] ;] The one married to Bunny Williams? That John.
The John who has THE most exquisite taste and whose offerings, though gorgeous largely fall into the category of "if you have to ask, you can't afford it."
I don't know what those John Himmel chairs cost.
But I'm pretty sure that Tory doesn't need to ask how much. However, I daresay that 99.9% of the people reading this do need to ask.
Make no mistake. They're verrrrry expensive.
That means that we need to come up with something else.
And I did!

This look-a-like spa club chair (except for the curved back) from Palecek.
And I found it for sale on the interwebs at Carolina Rustica for $1,898.00 and "free shipping." haha which we know is worked into the markup. :]
I do realize that this is still going to be quite steep for a lot of us, so I came up with an alternative idea.
I know that some people will want arms, but then you'll need to come up with something else. It's not easy. And this chair isn't perfect either. But I do like the basic look of it. I do wish, however, that it had real legs instead of those metal L things.  But I found it on Wayfair for only $459, so we might be able to figure something out to make the legs look better.
No Widget today because too many things are not widgetizable. :] What that means is that I can't put the source in the widget. So, what I'll do is put some thumb nails underneath the graphic.
please click on the links below to go to the source.
Rustic console table
Vintage faux bamboo barrel back chairs. Might be a tad formal for the space but I really love them. They come as a pair. I thought they were black at first. Maybe not. I would probably paint them black. And they could use a loos 19″ sq pillow for the back.
Throw Pillow – Schumacher's Hot House Flowers in Mineral (fabric only here)
90″ White linen sofa
Pillow with Volpi by Quadrille. Although, I think that Tory's fabric is a darker blue colorway. This fabric is not usually sold online.
Sarreid Coffee table
Garden stool  – on sale!
Rattan console table painted a rich green – Only $190! Here is how it comes. Just get a can of spray paint and have fun. You could also replace the glass with a piece of quarter inch plywood. I've done that before.
But case in point and this is a big one. If you see something and it isn't quite right but it is mostly right, I recommend thinking about how it might be possible to make it perfect.
15.  Jute area rug. Interesting pattern
16.  Planter
Phew! This is as hard as it looks. haha. But I'm pleased with how it all turned out.
One important point is that one of the reasons we love this room so much is because of the exquisite architecture. But, the rest is quite spectacular as well.
And leaving out the green planters, all of this furniture except for the wallpaper is under $10,000. At least this weekend it is. Some of it will be going up in price on Tuesday.
***And don't forget 10% of money earned through affiliate links or the purchase of one or both of my products (Laurel's Rolodex and the Paint Guides)  will be going to the Hurricane Harvey Relief Fund.
And no worries, if you don't want to, can't do that for any reason. It's just something I'm doing this weekend.
I'm happy to do my part. No heat, electricity for a week is one thing. But losing everything you have and having no way to recoup is a nightmare no one should have to face.
And, finally, in case some of you didn't see this. There is going to be an update of Laurel's Rolodex on November 1. All current owners will get the update. But just so you know, both products are going to be having a price increase on November 13th.
The most darling woman wrote me this, today about my paint collection/palettes.
"In the last few months since obtaining your color products I have only been using the universal colors. 
It's so simple that I feel like I'm cheating when I have just the right color for clients. They think I'm a genius. Do I have to share my secret? It's like playing the violin Suzuki method. 
I too found you from your 12 whites article that I came across. So glad I did. My design work has been so much better. "
Well, that certainly made my day!
Thanks much everyone!
Please have a joyous, fun and safe holiday!
xo,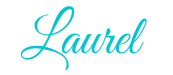 PS: please don't forget to check out all of best Labor Day sales plus some of my favorites here and here.