Hey Everyone,
I recently received a real "Dear Laurel" note and here it is:
Hi Laurel,
I've been following you blog for about 6 months now and love it.
I have bought a house in Nashville, TN that is very traditional and I'd like to do it in all blue and  white. Is there a way to do this without looking totally ridiculous? Most of my case goods are mahogany, cherry, walnut and black Chinoiserie.
I want to change the upholstery and I like varying shades of blue. I'd like it to be cozy, not cold (I know, cool colours). I have very traditional taste. I don't expect a consultation, but I didn't know if my question could be answered in your blog "how to do a whole house in Blue and white". Thank you for your time, either way.
Kind regards,
Karen
***
I thought this would be a terrific topic for a post because it gets to the heart of something that I feel is helpful no matter what color-scheme one chooses.
And that is:
One of the easiest ways to come up with a color scheme is to choose one color.
Yes, that's right.
One color.
And then riff off of that one color using colors in its family. Analogous colors. I wrote about Analogous color schemes here.
But— in this case, Karen wants to use a blue and white theme throughout her home and I think that's pretty wonderful!
It wasn't that long ago that I thought of myself as a "green person." And I know I've said this before, but in recent years, realize that I adore blue just as much and sometimes even more than green. So, this is a treat for me to put this together for y'all.
Here Are

Some Do's and Don'ts for Decorating with Blue and White
Unless you are painting your floor some other color, you scheme is actually going to be blue and white and a wood tone. In fact, Karen already has lots of wood-toned pieces and some black which is wonderful because
Blue and White LOVES black! I mean LOVES IT!!! In fact, all colors love black, but blue in particular whether it is pale or even navy adores black.
Having a Blue and White home doesn't mean that there can't be any other color.
In fact, there will be other colors.
Because every great room needs a little TENSION
What do I mean by that?
I mean something that creates interest. It could be another color or another style. For instance a contemporary painting in a traditional room.
In fact, art is a great way to bring in some other colors.
Here is a great example by Ralph Lauren of art bringing in other colors and then the black and white photography which is an additional unexpected element. Notice that the art is not blue and white. It could be but it doesn't have to be.
Gorgeous library by Aerin Lauder
Kitty Tuttle
Other colors can be brought in with rugs– particularly Oriental rugs if doing more traditional styles. The above is unquestionably the quintessential traditional English blue and white living room. All that's missing is the tea and scones!
Furlow Gatewood's homes are a wonderful example of using a lot of blue and white but also other colors. To see more of Furlow's exceptional homes click here.
Another way I love to use tension (or variety really) is to do a room that has very little blue such as a wood-paneled library.
The two rooms below are by the amazing Suzanne Kasler
While the room above doesn't have any blue, it certainly could in the accessories, rug furnishings and drapes. Or just small amounts of blue.
If the room had an Oriental rug something like this, it would make it have a more traditional feel. It's not that there's anything wrong with the rug that's there, it's only to suggest that it could be something else as an option.
OR, you could take a color from the art or a rug or a fabric and do a room around that color. There would still be a lot of blue in the room.
This was found on One King's Lane so I guess it's their room. It sure is pretty. This could be adjacent to a dining room that is all blue and white.
Maybe something like this stunner from Phoebe Howard.
On making a blue and white room cozy.
No one does cozy like Ralph Lauren. Right?
What's the trick to coziness?
Well, first of all, a cozy room should be on the smaller side.
But, as I see it– it's the layering or as some call it, "clutter" :] that makes a room feel cozy and warm.
Ralph Lauren's Home Office
Yes, I realize that this will make some people nuts. haha
But here are two other Ralph Lauren rooms that are classic blue and white rooms; still cozy but with less "clutter."
I love this mix of different shades of blue and white.
Some say that you can't mix stripes. Well Ralph has proved them wrong. I count four different ones and I'm fine with that; it's all fun and fresh.
As for a blue and white room looking warm
The room above is proof that a blue and white room can feel plenty warm. It's the balance of the warm tones in the furniture and the layering over the seagrass rug that gives it warmth
and
Blue and white LOVES GOLD!
No one does this better than Mark Sikes for the designer's windows for Hollyhock. via Quintessence.
Another Ralph Lauren vignette. I love the varied shades of blue in this traditional vignette with Chinoiserie porcelain.
photo: Rod Collins
Bring on the OCD
Obessive Chinoiserie Disorder
haha! You really cannot have too much blue and white Chinoiserie porcelain as demonstrated in the wonderful shop belonging to John Rosselli. (Bunny Williams' husband)
Speaking of the Williams-Rossellis.
I have no doubt that blue is most likely their favorite color.
From their home in Sharon, CT- Rug by Dash and Albert
photo: Rod Collins
Their exquisite vacation home in Punta Cana. Do you think they really take vacations? I mean, I know they go there. Oh, never mind. :]
Beautiful fireplace mantel and styling with blue and white chinoiserie porcelains and a fine oil painting.
Below are some of my favorite blue and white fabrics from F. Schumacher.
I think they have become my favorite source for fabrics and wall coverings these days. Brilliant company!
Arbre Chinois
Plaisirs de la Chine
Chiang Mai Dragon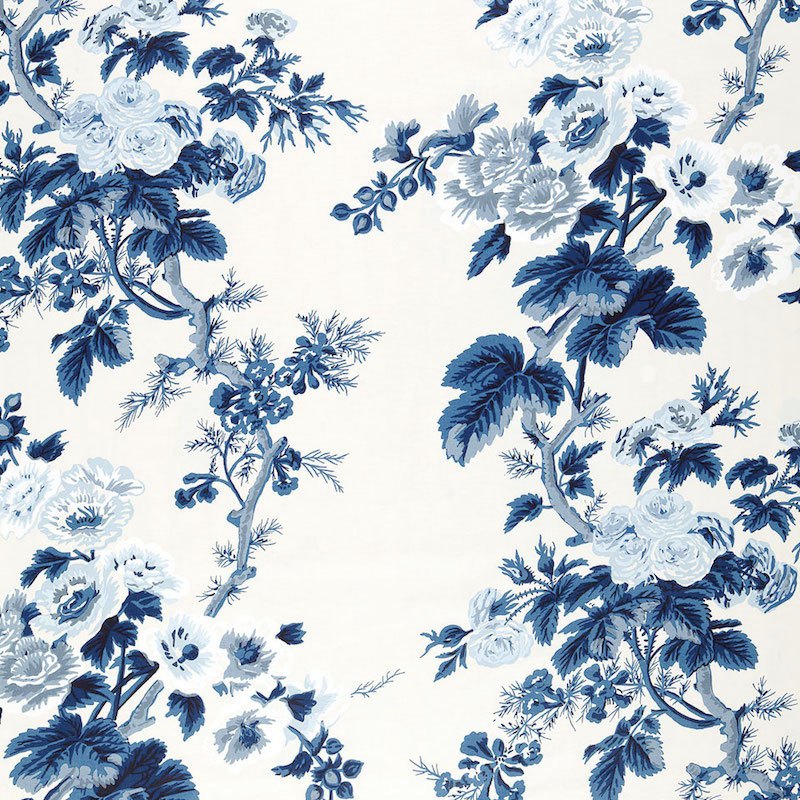 And! The Pyne Hollyhock in a blue and white colorway!
Although this is a far more contemporary room than the others, if the rug were changed, the pillows and drapes, perhaps, it could easily become a more traditional room.
As for wall colors in Blue and White Rooms.
I would not paint every wall different shades of blue. In fact, the walls could all be white. Or maybe only one or two rooms are painted blue. (on one floor) Maybe one room is painted a pale cool gray. There are so many options and it all depends on what else is going on.
In the Laurel Home Essential Paint Color Collection, the blue section is the largest, with 21 gorgeous shades of blue. Plus, some of the cool grays veer towards blue.
And finally, as evidenced above and below, most classic blue and white homes have at least one wallpaper and/or mural somewhere.
To Recap.
Blue and white rooms are classic and some of the most beautiful. And there are so many variables. And while it's perfectly possible to only do blue and white, I think it's important to add warm tones with wood, natural fibers and gold.
And it's certainly lovely to add accents of color in accessories as well.
Layering adds warmth, richness and a cozy feeling.
Use art to add other colors and help make the room feel more evolved.
Consider having a room that is a wood tone or maybe one of the secondary colors.
For traditional blue and white homes, consider using a fabulous wallpaper somewhere
vary the shades of blue in each room but carry at least one shade from room to room
How do you feel about blue and white? I've never had a blue and white home, but I could see myself living in one!
And if you want to know more about blue and white interiors, please check out these posts:
How To Get The Mark D Sikes Look (for a lot less money)
Timeless Interiors Or A Passing Trend?
xo,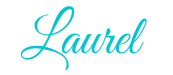 Save
Save
Save
Save
Save
Save
Save
Save
Save
Save