I've written a lot in the past about area rugs.
Alas, some of the information I shared about area rugs is wrong; henceforth, the update. Well, at least half wrong. Of course, that wasn't intentional. It's just like a lot of other things; I fell prey to an "expert" who gave me incorrect information. So, I apologize.
This post focuses on the best fibers for area rugs as well as the worst. And, we'll also get into some care tips.
And, yes. I know that all of you who have pets are dying to know the best fibers for your area rugs.
However, I'm going, beginning with the biggest myth when it comes to wool area rugs.
In fact, I found an article a few years ago after a comment from one of them regarding lanolin in wool area rugs.
This is an interesting article.
It's pure fabrication that the lanolin in wool rugs is what keeps them soft and lustrous.
It's the truth because there is NO lanolin. Before the wool yarn is dyed, ALL but slight traces of the lanolin are removed before that process occurs.
However, the part that's still true is that frequent cleaning can still wreck your wool rugs because it can break down the fibers, making them dry and brittle. Still, I am not an expert in carpet cleaning. So, I looked that up too. And I found a good article that makes sense to me on how to clean a wool area rug.
Another issue has to do with the care of your area rugs, especially wool and natural fiber rugs.
I was just reading some reviews and the poor reviews said things like:
The binding didn't hold up.
The rug started falling apart in a few months.
However, 99 times out of 100, this is NOT the fault of the rug.
I see some of you shaking your heads, knowing what I'm about to say.
Yeah. It's the vacuum cleaner. And, specifically, those durned beater brushes.
I found an excellent article regarding them, too.
If you have one of these and you find half of a head of hair wrapped around the roller (yes, I'm exaggerating), unfortunately, you have a monster rug-eating vacuum.
Here, let me show you. Please note that if hair wrapped around a vacuum roller brush makes you feel ill, it would be better not to look.
And, yes, that is a piece of dental floss. There is ALWAYS dental floss caught in the roller brush. Yes, yes, yes, I throw it away in the trash. Obviously, the vacuum cleaner fishes it out of the trash just to annoy me.
However, as you can see from my new Roborock h7 stick vacuum, there is no hair, none whatsoever.
(please note that Roborock did send me this vacuum free of charge. However, I absolutely adore it!)
This is the most amazing vacuum cleaner I've ever had. It weighs almost nothing, is cordless, and incredibly powerful! Plus, while it looks complex, it's very easy to figure out how to take it apart and put it together. I suck with that sort of thing. (remember my portable air conditioner?)
In further annoyance, what kills me is that my dead (after 5 years) hairy Hoover Wind Tunnel cordless says TO use the brush on carpets and turn it off for hard floors.
Sadistic Freaks!
I'm not saying never to use the roller on your area rugs. But, definitely don't do it for long and never over the rug's binding. Or rather, get one of the new vacuums like the Roborock h7 and you won't have any issues with rug eating vacuums.
See? This is my Dash & Albert Plain Tin hooked rug. It's held up beautifully, except where the corner got chewed by the old Hoover Wind Tunnel vacuum cleaner. So, what if I gave this area rug a one-star review saying the edges frayed. Still, even with edges being eaten off, the rug didn't get any worse.
I adore the Dash and Albert rugs and sold dozens to my clients back in the day.
Another possible myth is the advisability of doing sisal rugs.
You can ask almost any designer, and they usually agree that sisal rugs stain like mad. Even water stains them. The only solution is to get the entire rug wet.
However, nearly three years ago, we were treated to a tour of home stager Lotte Meister and her exquisite home in Rye, New York.
Lotte has several sisal rugs, including one in her dining room!
They are the Pueblo pattern manufactured by Prestige Mills and also sold through Stark Carpets. Anyway, as we learned, Lotte swears by them and has had no issue with staining. And, because she has a dog that has accidents on occasion, she's certainly one who's put them to the test.
If anyone else has had good luck with any of your sisal area rugs, please let us know in the comments.
Now, let's take a look at the fibers I don't recommend. Or, at the very least would like to caution you against using for your area rugs.
Silk. Yes, it's beautiful. It's beautiful until it gets wet, and then it's about as appealing as soggy cornflakes.
An alternative that I believe wears much better is viscose.
No, I would not do a rug made entirely of viscose; however, I have done this rug that's blended with wool.
In fact, I did a wool and sisal blend years ago. That also did very well.

It was like this.
I got the idea from the fantastic Barbara Barry. You can read more about Barbara here.
It's not easy to see, but this is the wool and sisal area rug in Barbara's old living room circa 1994. Yes, this photo is that old!
I was obsessed with this home back then. You can see the ribbed wool and sisal area rug better here.
When I say obsessed, I mean spending hours staring at these images. They look perfect to me.
Coincidentally, I just secured my first big job. Then, a year or two later, when my business was in its infancy, in 1996, came Barbara's new home. This home was the inspiration for every room! Sorry, I don't have a better image of this stylish space.
Okay, back to the subject at hand. Area rugs and what I don't recommend.
2. Cotton – unless it's going in a low traffic area and there aren't destructive pets. Dash and Albert make the prettiest cotton striped rugs, and I probably did a dozen or so of them. They are fine in a guest bedroom or vacation home. However, I would avoid using them on stairs unless the traffic is very low.
What is the best fiber for an area rug?
When I was in design school, we were taught what the best fiber for an area rug is. Now, this was sometime around 1988-1989.
The answer was:
NYLON.
And, it's true. Nylon NEVER wears out.
NEVER. So, if you do it, you better love it. Or else, spill something hideous on it like indelible ink. Then you can get rid of it. haha
However, if Nylon is the best fiber and never wears out, does that mean that wool is inferior? Not at all. In fact, wool has numerous advantages over nylon, in my opinion.
Wool and why it's a good fiber for area rugs.
Wool is a luxurious, long-lasting fiber if cared for properly
It ranges in price from reasonable to very unreasonable, lol
Wool is good for wall-to-wall and area rugs
In addition, it comes in both machine-made and hand-knotted versions for rugs.
And, it's easier to remove stains from wool than nylon.
Storytime.
Many years ago, sometime shortly after the flood, ;] when I was a newlywed student at the New York School of Interior Design, I had a horrible accident in our Manhattan apartment living room. In a typical clumsy maneuver, I managed to spill a big glob of rubber cement on our Oriental Rug.
Naturally, I could not get it all out and what was left was a crusty patch which wasn't all that noticeable unless you were looking for it.
Years later, I remembered the crusty patch, and I searched every inch of the rug for it, and it was GONE!
Although wool comes in numerous weaves, my favorite is always a fine hand-knotted oriental rug.
They should last for a lifetime and beyond. In fact, it should get better with age as the colors and patina are mellow.
True. Still, I know that you don't want a disgusting, smelly rug in your home, and neither do I.
How to Properly Care for and Clean Your Fine Oriental Rugs
Vacuum your area rug at least once a week, but please make sure that the brush setting is set to off. :]
Once a year, turn the rug upside down and vacuum the back.
Ideally, once a year, the rug will get a sunbath on a hot, dry day for a few hours.
I realize that you will probably never do the last two, but if you can, your rug will remain quite clean. The sun is a natural disinfectant. Did you know that? For accidents, of course, it is fine to spot clean, but take it to a cleaner that understands how to treat a fine wool area rug.
Okay. There are a VAST array of wool broadlooms (carpeting) and area rugs that range in price from not too expensive to insanely expensive.
I'm only going to go over a few possibilities. For an extensive list of the different types of weaves and patterns, Prestige Mills has a great catalog to look at.
One of the most inexpensive weaves for a wool area rug is a flat weave. This is what I had in my old living room, now den in Boston. Sorry, it's been discontinued.
Sometimes you will hear these referred to as a Dhurrie, Kilim, or Soumak. The soumaks are cool because they are reversible.
More costly, there are wonderful wool broadloom carpets that can be either installed wall-to-wall or fabricated into an area rug.
One of my favorites is Ondine from Prestige Mills, a wool Wilton weave pattern mimicking the Pueblo sisal pattern seen earlier.
Another all-time favorite hand-hooked pattern, from Dash and Albert— Plain Tin, it's called. [There's a photo of it at the top of the page in the new colorway- cadette.]
I adore gorgeous hand-knotted rugs.
You can see several on the Hot Sales rugs page. They are all on sale.
The Third Type of Area rug is made from Natural Fibers.
These rugs are terrific because generally, they are less expensive than wool area rugs, look great, and perform very well. However, I wrote an entire post about natural fiber rugs in January, so if interested, please hop over there to learn more.
Some of my favorite sources for natural fiber and hand-knotted rugs are:
My bedroom rug is from Overstock
Pottery Barn (more for natural fibers)
The Fourth type of area rug is another favorite – Indoor/Outdoor Rugs.
Over the years, I've talked a lot about these rugs. Frankly, if I had little kids and destructive pets and wanted something about as bullet-proof as one can get, this would be it.
These rugs are made from polypropylene. Basically, that's plastic. But, they look and feel like cotton!
I have one in my bathroom that is 8.5 years old. It still looks new.
The first two years, in the apartment,  I had a cat, Peaches.
Now, did Peaches go in the bathroom? Yes, all of the time. The last two years of his life, he had a little shower fetish. shhhhhh!!! lol, I know, cats hate water. But, not Peaches. He loved to jump in the tub and lap up the shower water. Sometimes I would even spray a little on him from the shower.
He made me swear not to tell anyone how much he secretly enjoyed the water. I guess it's okay now that it's been nearly seven years since he passed. Right?
Okay, my point in telling you my eccentric tale is that Peaches IGNORED the 2 x 3 indoor/outdoor area rug.
I wish I could say the same for my upholstered furniture. One arm on each of the yellow chairs is in pretty bad shape. I just face that side away from the room. Awww, I miss my sweet but destructive furbaby.
Here are some of my favorite indoor/outdoor rugs from Dash & Albert

Serena & Lily also has a beautiful collection of what they call performance rugs. They are quite handsome and, for outdoor use, need to go under a covered patio or porch.
Above are some of the gorgeous Serena & Lily performance rugs. These are all great with pets.
Well, I hope that gave you some new insight into what to look for when shopping for area rugs. And, very important, how to care for them so that they last a very long time.
xo,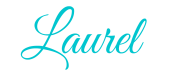 PS: Please do check out the newly updated HOT SALES. Of course, Labor Day Weekend is just around the corner, with one of the biggest shopping weekends of the year. Many fantastic sales have already begun, and the pages will highlight some of my favorites.