Dear Laurel,
Loved the post about the dining rooms and not doing a matched set. But I'm having some issues regarding the dining room chairs.
I've been doing some shopping here and there and am shocked at the prices. In fact, some of them cost as much a fairly expensive sofa. Why is that?
I mean, I saw these gorgeous chairs for $4,500.00– EACH.
Clearly, I was in the wrong showroom. I just can't imagine spending that much money for a chair even if I had that much to spend.
I need at least eight dining room chairs.
But, here's the other problem, I'm still not quite sure what goes with what. So, if you could clarify some options that would be super helpful.
Oh wait. We need a new table too. We've been using two card tables for the last 3 years. lol
I put a cloth on it. I put a cloth on it! lol
And again, sticker shock for days. I mean, $20,000-$30,000 for one dining table? We are thinking of spending about 1/10th of that. We are hoping to be able to do the entire thing for $5,000-$6,000. Most.
Are there really enough people who can afford to spend upwards of $60,000 for a dining room set? And that doesn't include the shipping and tax which I know adds a lot.
Thank you Laurel,
Cher Andadivan
**********
Cher is absolutely right. Dining room furniture can be phenomenally pricey. But, because of an increase in cheap imports, we can now have furniture for a fraction of the price we had to spend a couple of decades ago.
What about the quality?
Good question. Well, most of it, these days, in my experience is actually pretty good. Can I vouch for that? No, like anything, it's possible to get something defective. As always when ordering online, order from reputable sources, not places like this that I wrote about here and here.
This is another big topic and I'm only confining it to chairs and tables.
I know that some of you want to know how to get the mix of painted to wood just right.
Usually, the table is a stained wood. Then, I often do a painted chair. Or an upholstered chair but the legs might be painted or not. Then, frequently, at least one other piece in the dining room is painted. That's often a large china cabinet. And then the sideboard or server might be in a complimentary wood tone to the table.
In addition to all of that, I love mixing a side chair with a different but complimentary host chair.
First I'm going to show you a whole mess of dining room chairs both new and not-new.
And except for a few chairs, mostly the occasional chairs, I kept at least 90% of the chairs under $250/each and many of them are far lower than that.
And also just so you know, pretty much all of the sources are having big sales this weekend. Early July is a great time to buy furniture!
In fact, this darling bamboo folding chair is only $57.00! I mean, if you had a rustic kind of room, I could almost see these going as the permanent chairs. But they make a great extra chair for a less formal dining room that one can keep in the basement or a closet.
After the dining room chairs, I will showcase several tables.
These are also all reasonably priced tables. Yes, some of them need work.
But this one, a vintage neo-cassical style by Henredon is only $200.00!
WHAT??? Did they leave off a zero?
A detail shot and yes, it needs someone to do a number on it but they don't make tables like this any longer. They should, but they don't.
But hey, get some of that restor-a-finish stuff and fix it up for dollars.
If you want a reasonably priced traditional mahogany table, it is going to need to come from a consignment or an antique/vintage shop.
Or, an estate sale or something like that.
The last time I ordered a really fine mahogany table, the retail price was about $12,000.00 and that was in 1999. And even then, there were tables far more expensive than that.

Just so you realize, some of these chairs are meant more for a kitchen or a very casual dining area.
The chairs below are from Chairish and Etsy and most are not new, but some of them might be.

And now for the dining tables

A few things to know about dining room chairs and tables.
First is size of the chair.
Unless a chair is definitely meant to have a high back, I feel that most chairs look best no higher than about 39″. And many look terrific at from 35″-38″
A chair seat should really be at least 18″ wide.
If you find a cheap chair which you love the style and shape but you hate the color and the upholstery, redo it. Or have it redone.
New paint.
New upholstery.
The same goes for the table. And I'm not talking about painting a fine mahogany table in most cases. But some painted tables might not be the color you're looking for.
I was very excited to find this table and it's only $675.00 It's a vintage table by Henredon.
Why am I excited?
Because it's very similar to one of my all-time favorite dining rooms by Steven Gambrel
For the traditional tables, you could do most of the chairs from the old or one-of-a-kind grouping.
I think this chair from AA importing is quite smashing and looks a lot more expensive than $400.00. It would make a pretty host chair. The host chair should be a little taller than the other chairs. This one is 38.5″ so I would probably not do a side chair more than 37″ And since this one has a fretwork back, I would do a solid back for the side chairs.
Here ya go. I found this from a fabulous vendor on Etsy called Lilly and Co Palm Beach. She has some lovely things! And this custom chair is only $295.00. That's the Chiang Mai Dragon fabric.  I don't know whether she does further customizations or not, but I think that a red frame would be smashing.
Oh wait!
Hold on.

I love this! And yes, you can use a barrel chair as a side chair.
This is a custom chair and a little inside info.
I got the frame here and sent it to the upholster along with the fabric.
This is a good tip. if you are having your chairs reupholstered and/or refinished, have them shipped straight to the upholsterer. You can save on some trucking fees that way.
A word about shipping costs.
Shipping and delivery is expensive. That's not an area where you want to cut corners. Just suck it up and pay it. :] There is nothing worse than dealing with damaged furniture.
For a rustic farmhouse table, I think it would be fab to do some wicker or rattan chairs.
I think that this cool rattan chair would be wonderful as a host chair and it's only $199.00!
I think that this would woven chair coordinate nicely and it's only $146.00. It's actually nylon, not wicker.
Okay, one more.
I love these French Bistro chairs from Serena and Lily.
Oh, all right one more. ;]
They could go with the drop leaf table below as well. Or in another color
Or, how about this idea? This is actually an outdoor stacking chair. I mean, if you're raising young kids or are a klutz like me, why not have some peace of mind with a chair meant to get rained on?
Please pin to pinterest for reference
Well, I could keep going but, it's a holiday weekend after-all, so I'm leaving it here for now and if you'd like to see more combinations, please let me know. Or, we could discuss some ideas in the comments.
If you're interested in hearing about some fabulous sales and see some of my faves, please click here.
xo,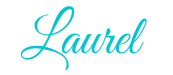 PS: Please check out my latest posting on instagram to learn some exciting news!
And Happy

4th of July

to all of my

American

readers!