Hey Everyone,
Right now, I'm working very hard, getting the new paint palettes ready for those who are interested, but am taking a break to write this post.
The other day, during my research, I found out something about an online home furnishings source that I just have to share with y'all. It's one of those not-to-be-believed situations.
Here's what happened. One of the features of the new paint palettes are the FORTY (!) mood boards I've created. There are links to where 97% of the items come from. For items that are to the trade, in most cases, I am able to find an online home furnishings source for that product.
One of the to-the-trade vendors that I've written about frequently, is Legend of Asia. I first discovered them at the New York Now Show, then at Americasmart and most recently at the High Point Market. By the way, the market is on right now, but I didn't go this time.
A photo I took last April from the Legend Of Asia Booth at the High Point Furniture Market.
Legend of Asia has a beautiful line of Chinoiserie porcelains as well as Asian home furnishings and they have a fabulous website. The problem is… it's one of the few that's not open to the public. Unless one has an account with them, it's impossible to see the line.
Furthermore, I struggled to find a place that has the complete line. I found one source, that at first I thought only had part of the line, but just now discovered that they do have the full line.
And no, that's not the startling discovery.
This is the Startling Discovery
A little over a year ago, I wrote a post about the dangers of buying home furnishings online. It's one of my favorite posts because I unearthed some real shysters.
Well, while I was searching for Legend of Asia products online, I came across one of the crooks.
The one that was scalping everyone left and right. Remember them? (you can read all about them above)
They have the full Legend of Asia line, only this time, the prices were inline with what they should be. No wait– a little too low for retail…hmmm…
How curious. I wonder how are their prices for their other home furnishings, because last year, they were ripping people off like there was no tomorrow.
Apparently, there was a tomorrow but it's in an alternative universe where up is down and down is sidewise.
I looked up that hideous bullet-holed, leather atrocity, the Alix Sofa from Zentique.
Sorry, this is going to hurt some.
<
And then I checked out the price from 13 months ago.(below)
Last year, September, 2015, the full "retail" price was $10,056.00 and this year the full retail price is $5,365.59.
I'll let you chew on that for a sec.

haha
But was it a fluke?
<

I took a look at the Mog Cabinet. Remember that one? It is a memorable piece of fine, bactine-ready furniture for the bargain price of only $10,400.00. (Deeply discounted from the "List" price of $12,576.00)
eyes rolling outta my head.
Well, that was last year.
Oh STOP IT!!!
From the ridiculous to the even more ridiculous.
And actually, I just consulted my wholesale pricing and the correct list price should be $6,238.00. My selling price because I can get it at wholesale would be about $3,800.00. But, now instead of price gouging, they are doing something else that could get them in trouble. They have posted a price that is below the Minimum Advertised Price.
From my research, the MAP for furniture is a multiplier of 2.1. That info is out there.
This is way below that.
Horrendous.
In the meantime, I found another online source for Legend of Asia.
It's called Inside Ave.
So, this is what I did. I went to Legend of Asia and found a beautiful piece of Chinoiserie Blue and White Porcelain.

<
And then, I did a little comparison shopping of the three sources.

Tao Accents is selling the Blue and White Plum Open Top Jar for $237.00 After consulting my price list, I found this to be a very good price. in fact, my price would be $231.00.
The full-retail price for this piece is $385.00
Next, I checked out Inside Avenue.
$523.60 for a retail price? Where do they come up with these numbers?
And finally, the company you need to be warned about— National Furniture Shysters.

Their "full retail" is $285.00.
NO WAY!
And they are selling it for–
$214.18 which is too low a price. Last year they were ripping off the public and now, they are ripping off the industry.
And what is this – "Make An Offer" Bullshit in the blue?
<
Disgusted, with their shoddy business practices, I went to click off when I got an exit pop up.
Don't you just hate those?
YES! I REALLY DO WANT TO LEAVE MORON!

NO! They can't be serious! That is just the tackiest crap ever. Sorry, I'm probably being a bit more vulgar than usual. I'm incredulous that this outfit is operating in this manner. It pulls our entire industry down and it's what makes people so distrustful! grrrr…
Well, fine. I am not going to shop there! And they are not going in my updated Rolodex.  So there.
In summation. I am going to recommend Tao Accents as an excellent retail source for Legend of Asia. It looks like a nice company. They are in the new rolodex update coming out November 2nd.
I'm going to end with another board from the new paint palette collection. It's one of my favorites and it coordinates beautifully with at least 30 of the other boards. Whoa!
And there on the beautiful Mahogany dining table is a spectacular Temple Jar from Legend of Asia.
The new Paint Palette Collection is also coming out on November 2nd.
And I am in the long home stretch. There are the 40 boards, the sources, the palettes, the palette families and then I'm going to show other boards that go with the board you are looking at.
And there is a ton of decorating advice and things you need to know. I'm tho ekthited to get it out in the world!
Well, back to work. See you next Sunday!
xo,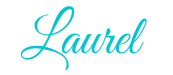 Save