Hey Everyone,
Wow! It's the last day of May. And, today, the weather in Northampton, MA, was a perfect 10.
Aside from the nasty allergy issues, I'm having a terrific time here.
Today, my son Cale took me to Deals and Steals.
Oh my! We walked out with four bags filled with all kinds of delicacies for only 70 bucks.
I even found a pair of denim shorts for one dollar. I mean, how can you go wrong? And, they fit perfectly.
That right there made it a super-good day.
However, the "smart" TV in my AirBNB has a whopping seven channels available. Ms. Geek (me) tried to figure it out. Alas, I could not. But, last night after not hearing the news for over two weeks, something told me to turn it on. It seems that my intuition did feel the intense rumblings of a tumultuous world. Immediately after sending out my HOT SALES on Friday evening, I turned on CNN on my laptop.
Of course, like the rest of the nation, I was horrified by what I saw going on.
I don't want to make a big statement only to acknowledge that I'm aware.
However, times are hard enough, and violence never solved anything. Although I understand the intense anger and frustration behind it entirely. And, that's all I want to say except that I plan to keep spreading beauty, joy, and love whenever and wherever I can.
(note: Sunday morning. I just got a nasty email. Please. Just stop it. That's all. Just stop it.)
Also, thank you all so much for the great comments regarding Wednesday's post. I hope I didn't offend too many people with my stairs comment. Of course, some people have issues with stairs, no matter their age. I hope it's understood that I wasn't talking about that.
Today, we're revisiting a magnificent home by a reader named Lori. I love her new traditional decorating style! So, I wanted to do an update because this is such an incredible dream home, too.
You might recall the spectacular job she did "botoxing" her the kitchen in her Greek Revival, gorgeous home.
Laurel? What does "botoxing a kitchen" mean?
Oh, sorry, I thought you knew. ;] It means a renovation that does not involve putting in any new cabinetry. What is there is usually painted and with new hardware. It's often a fantastic solution when money is tight. So, if you haven't already, please check out the amazing job Lori did with renovating her kitchen.
However, I'm not finished as she indicated that her new traditional decorating was not quite finished.
I asked Lori to send in some pics of the rest of the house.
These are from the real estate listing. These are not Lori's furnishings.
Thank God.
This is Lori's magnificent double parlor in the previous iteration. (from the real estate pics, before she purchased the home)

Aren't you just dying to move that chair out-of-the-way? It's a good thing to remember that just because furniture looks good in a room doesn't mean that it'll look good in a photo.
It is fine to move a piece that's in the way for the sake of a photo. (that's an ancient post that nobody ever reads)
Unfortunately, it's the least of our problems.
The first thing that jumps out at me is that the poor dear windows put on their slips, but forgot to put on their dresses.
Also, the flouncy "slips" err– sheer draperies/weird valances need far more weight for this grand home. And by weight, I mean a much heavier fabric, like a beautiful opaque lined linen. Not only that, but this froo-froo style of window treatment isn't working for me in any kind of classically designed home. Plus, they look super cheap.
Please check out this post; also, for some other window treatment ideas that look like they cost more than they do.
While there are some issues with what precise era this home is, if it were my home and I was doing classical decorating in the Greek Revival style, I would paint most of the mouldings a beautiful, creamy, semi-gloss white.
Indeed, the mouldings in one room have been painted but not in its twin room. I find that odd.
But that's not all that's bothersome.
If I were to keep the mahogany/walnut stained moulding, I wouldn't put a mahogany/walnut coffee table in front of it.
Right? It's too much of the same.
I would do something like this fabulous, classical black Chinoiserie Ming coffee table.
Unfortunately, it's no longer available.
However, I found this gorgeous Mid Century Michael Taylor for Baker Furniture coffee Table on Etsy! Only $440!
And then I would style the top with some books and maybe a fabulous  blue and white Chinoiserie vase. And this would work beautifully, even if we didn't change the trim.
But let's say that we didn't change the stained wood mouldings; the next issue is the wall color.
Gag.
With the furnishings, it's all kind of like an Easter Egg and, that's not working for me.
Not that I have anything against Easter or Easter eggs; however, if one is going to have hefty reddish-brown trim in their new traditional decorating, then it should balance out with a rich, deep wall color. And, there are dozens of beautiful Benjamin Moore colors in the Laurel Home Paint and Palette Collection.
A few fabulous Benjamin Moore paint colors that I could see here are:
There are many other colors that would work, as well.
But, a color, without enough gray, that's too pastel does not usually work with brown trim. Of course, there are other colors like a warm red that look good with wood, as well.
For a terrific post that shares many other terrific colors that go with stained wood, go here.
The colors that go with red brick are also all excellent choices.
Another post that has colors that look sensational with wood trim is this post about exterior paint colors.
What about the upholstery Laurel?
Yeah, good question. Well, if I wanted to sell this home, I would do white furniture. White slipcovers would be wonderful. 
White always looks fresh. And, my view is that fresh is always good, even in an old home.
Or, if the budget permits, I'd head over to Serena & Lily for some beautiful upholstered pieces.
(and also many gorgeous examples of new traditional decorating.)
By the way, all of their fabulous outdoor furnishings are currently on sale. Please check out some of my favorites here.
In addition, I would do something far more interesting for the throw pillows.
Plus, they are too small. For the average sofa, I never do smaller than a 20″ square. Sometimes I'll do a 22″ square behind the smaller pillow.
As an aside, f you'd like to learn hundreds of decorating rules that I've gleaned over the years, please consider getting my 333 Rules & Tips You Need to Know.
There are hundreds of fabulous pillows and fabrics on the market, and they could've gone to Etsy and gotten some far more interesting pillows.
Okay, there's more I could say, but we need to go back to Lori's beautiful kitchen with the adjoining family room and dining area.
The kitchen doesn't need much. No window treatments, if possible.
There could be lanterns or pendants over the island, but the windows are so spectacular that I'm feeling fine as they are. I do miss the TV screen, though. hahahahaha! (you can see that here)
It would be cool to do a display of blue and white Chinoiserie porcelains over the fridge.
I checked with Lori, and she said that she's cool with that idea and that there's plenty of room.
Some of you may have been wondering why you can't see the bottoms of some things in front of the big window.
This is why. So, maybe a solution would be to put everything in there on a block that raises it to the height of the counter? Not sure. Does anyone have any ideas about this area?
Aside from that, I LOVE the Chinoiserie ginger jars, but I am also thinking about how fabulous it would be to have two gorgeous lamps instead. I adore lamps in kitchens.
(that is… if there's a place to plug them in)
If you go and look at the HOT SALES page, you'll see one of my favorite blue and white Chinoiserie lamps ever by Ralph Lauren. And, it's currently on sale.
For the family room area, I'm good.
It's a small area, and there's no room to put anything under the TV unless wants to have perpetually purple toes and shins.
The only small thing is that the pillows that I love are dictating the color scheme to some extent, although there are more colors in the artwork.
Let's review the living and dining area in this beautiful space.
Hothouse Flowers in Spark Pillow from Lily on Blue
But if one wanted to change the pillows, the same pattern comes in this colorway (above), which I love, too.
The dining area, I noticed in one photo that the table was going one way, and in another, it was going perpendicular to that. So, the space must be fairly square.
I like the dining area a lot, but I thought it would be fun to play with it a little.
I'm thinking a round table. It doesn't have to be, but I love round dining tables.
I found this one that's very pretty on eBay. It might need some refurbishing, but it's not expensive.
Great round tables are difficult to find.
I would change the rug to a square rug. She could do a custom seagrass rug. (please see the widget below for where to get one.) Square gorgeous rugs are also in the category of not easy-to-find. I do love the one Lori has, but with a round table, it should be square. Or, no rug at all.
Why not a round rug with a round table?
It's just me. I'm not a fan of 98% of them. Sometimes the patterns don't look believable. And some look a little granny-like, IMO. (please remember that I'm old enough to be a great granny.)
I found these Chinese Chippendale chairs on eBay, as well. They're very pretty. However, I would get them reupholstered and have the upholsterer make a proper tight seat. The way they are done is kind of strange.
Another chair option would be to do a French Louis XVI-style chair.
This is a good example of a Louis XVI style chair. It is one of  Mark D Sikes' beautiful dining chairs. Mark is the king of new tradtional design! I adore these chairs. However, they're quite expensive.
Wisteria makes a similar chair for a lot less money. Yes, you'd have to paint it. I know it seems weird to paint a new chair, but it's currently on sale for only $244.
Unfortunately, I tried to find one of these with a frame already painted white, but wasn't successful.
I did find this pretty chair at Ballard Designs. It's only $359 for two chairs. But, I think that it too could use another coat of paint. For some situations, however, the way it is would be fine.
For fabric, you could have it upholstered in an indoor/outdoor performance fabric.
I've made a widget below and included three performance fabrics. But, there are many dozens that would be beautiful. Sometimes for these French chairs, I use two fabrics. I've done a solid on the front and a print or geometric on the back. Or, you could reverse that. Or do the entire chair in a stripe.

I've added some accessories for the kitchen and a few other pieces that could go in this area. This is meant as an alternative to what Lori did.
I hope this gives you some good ideas for more new traditional decorating. But, mostly, I hope that everyone is doing alright. I'm praying for peace and good health; now, more than ever!
Much Love,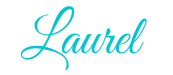 PS: Please check out the newly updated Hot Sales. There's also a fun Father's Day Gift Guide. FD is in three weeks.