I recently received a lovely note from a reader, named Jennifer who's from Houston, TX and struggling with how to furnish a sunroom. And, since it's the middle of winter and freezing in Houston, lol, what better time to discuss rooms that are meant to capture the sun's rays to fool us into thinking it's uhhh, summer, not winter, I guess.
Jennifer is in italics
Laurel kibitzing is bold teal.
***
Dear Laurel,
I am a big fan and never miss a post.
In addition, I'm also a design addict and consume every resource I can find. It's truly an obsession. I especially love your blog because
I see you as the Alton Brown of interior design – you show us the science behind the magic.
So, I'm writing to suggest you create a blog post on sunrooms;
Specifically How to Furnish a Sunroom
I can't be the only one struggling with one, and I'm struggling greatly.
Fortunately, I'm killing it with the rest of the house – I've wrapped my dining room in a magical Susan Harter mural; painted my limestone-cabachon-floored north-facing den a lovely dark shade, grass-clothed my bedroom, and I've even managed to find a spot for some very cool Phillip Jeffries rivets.
But, I CANNOT, for the life of me, figure out this damned sunroom!
It's an adorable, albeit totally superfluous, self-indulgent space which looks out onto the yard. You see it upon entering from the front door and living room. So I'd love for it to shine.
But how? What does one do with a tiny room (12'X17′) that serves little purpose and consists mostly of windows? What does one do with a room that essentially gets TOO MUCH light?
My first thought was to sunroom it up and lattice any surface that wasn't window, but I'm not so sure it's an interesting enough place for something so bold (8′ ceilings and too little wall space for cool lattice-work). Plus, that just seems crazy.
My current plan is more subdued.
Good!
It consists of white walls (my house is White Doved to the hilt) and persimmon silk curtains (Brunschwig & Fils peach rust) – a la Tory Burch in the Hamptons (I love that post you did about how to get the look for less) – but, I'm not sure. It's already got white floors, and all that white gets so bright in that little box that I don't think even a beautiful B&F silk can make it homey. Bleh!
Honestly, the problems abound.
Most color competes with the garden, but white is too stark. Wicker seating seems so cliché.
It definitely can be.
However, upholstery is so heavy.
It doesn't have to be.
And, a little sofa with its back to the window seems to defeat the whole purpose of the space (looking out said window), but it's too small a space for much else. It's indoors, but it's outdoors.
The juxtaposition is killing me. And don't get me started on how it's too cold in the winter

Hold on, just a snot-freezing minute sister! Did you say that you're too cold down in it-never-gets-cold-enough-to-snow-Houston? ;]
and too hot in the summer. I realize that's a problem we can't solve. Oh, and the room is currently my daughter's playroom and contains the most egregious giant blue Barbie house.
Well, before you know it, you'll be waiting up until 2:00 AM wondering why she's not back home from her date yet.
For the record, the sunrooms abound in my neighborhood.
What, it's not sunny enough in Houston? ;]
These are old houses and nearly every one of 'em has a little sunroom attached to the side with several walls of windows, a fireplace, and just enough space for a little seating area. They're these great little bonus rooms but they don't feel like such a bonus once it comes time to figure out how to actually use them.
Sincerely,
Jennifer
*********
Thank you Jennifer. I had no idea that sunrooms proliferated in Houston. We have those little sunrooms here too. I've talked about them numerous times.
I do know that sunrooms, in general, are popular in northern climates. In fact, in Wisconsin, they are frequently called "Florida Rooms." haha. Wishful thinking. However, with enough heat AND artificially added humidity, I imagine that the room can feel quite refreshingly warm and rejuvenating.
Before we get into how to furnish a sunroom, I'd like to take you back in time to look at the origins of the sunroom.
The sunroom is actually a 20th century invention. But, the idea evolved from European designs which began in the renaissance period.
14th century orangerie from Axel Vervoordt's beautiful book about timeless interiors.
The well-heeled wanting to grow citrus in the winter time created the first sunrooms, only they called them conservatories or orangeries. We sometimes call them solariums.
What's the difference? Is it like vase and vazzzzz?
Well, sometimes. ;]
But, as I see it, a sunroom needs to have mostly windows on at least two sides and usually three sides of a room or part of a room. Also, they almost always look out onto a garden and/or pool.
A conservatory is more traditional; a solarium, more contemporary, but both have a ceiling largely made of glass to let in as much sunlight in as possible.
An orangery is very much like a conservatory, but has a little less glass and is more architectural. But sometimes the differences are so subtle that it's not worth talking about. I imagine that some use the terms interchangeably.
As usual, Laurel spent way too much time looking at the part that interests her the most. haha.
And what is that Laurel?
Well, it's the architecture. The outside. I adore classical architecture, you know!
Above and below by Brooks and Falotico
I mean, when you have something that's as incredible as this, who gives a freak what the furniture looks like? Just stick some bean bags in there and bask in the sun.
Oh, Laurel, you can't really mean that!
Well, all I can say is that I hope this place is set back far off the road, because I know that I would be driving right off of it, if I passed this beauty!
But, never fear; we'll get to the furniture in a bit.
Let's begin with the outside before we tackle how to furnish a sunroom, conservatory, orangerie, solarium; whatever you wish to call yours.
21 months ago, on a visit with my son Cale, I took the photos above and below at the Bronx Botanical Garden which features this beaux-arts architectural gem of a conservatory. The glass sculpture in front is from the Chihuly exhibit that was going on at that time.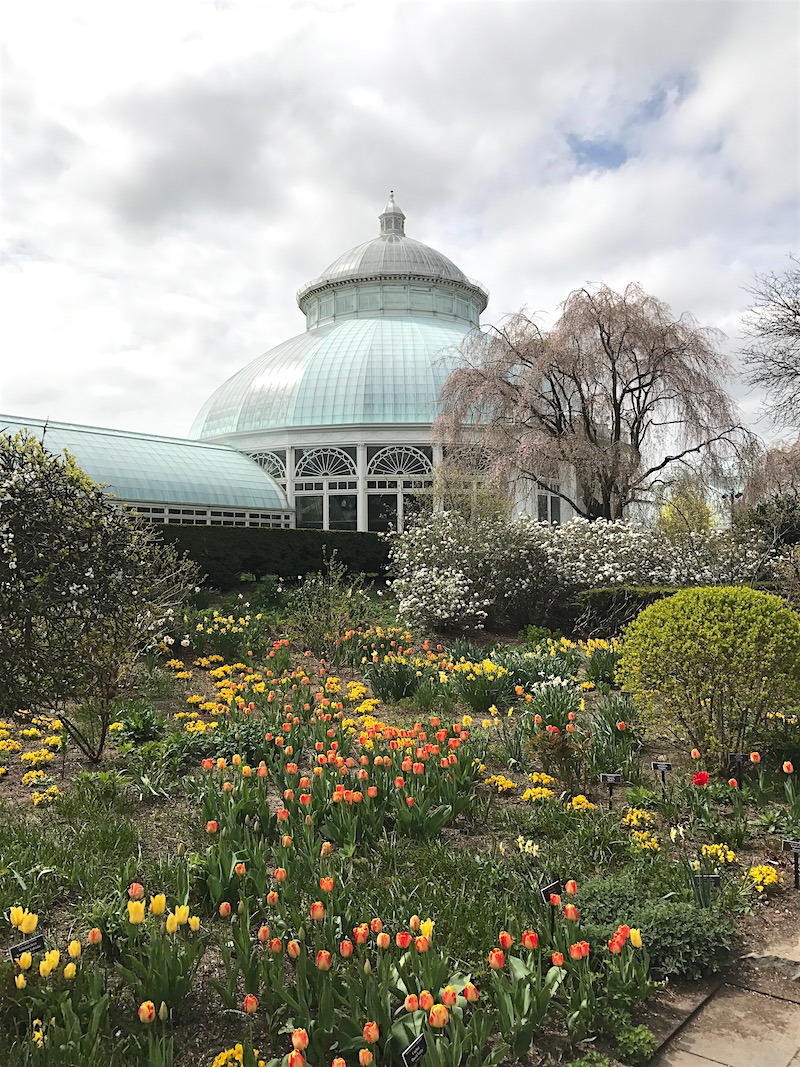 Sweet, huh? It was April.
This is a photo I took during my trip to England in the fall of 2017. This conservatory designed by architect, Ben Pentreath houses an indoor swimming pool! Out of concerns for privacy, I'm not allowed to say any more than that.
You can find more images of this amazing house and other work of Ben Pentreath by clicking this link.
Let's take a look at some other beautiful sunrooms, conservatories, etc. And then, we'll go inside to look at how to furnish a sunroom or conservatory.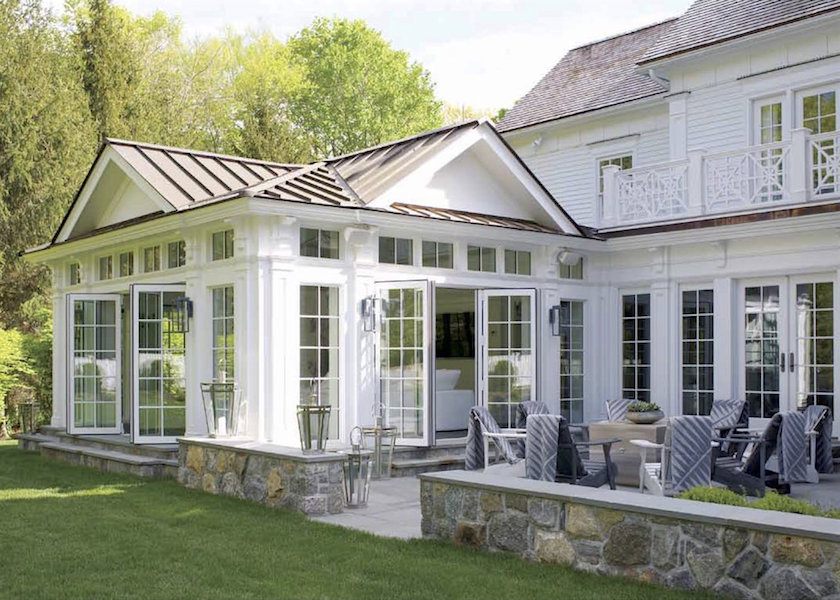 Another Brooks and Falotico conservatory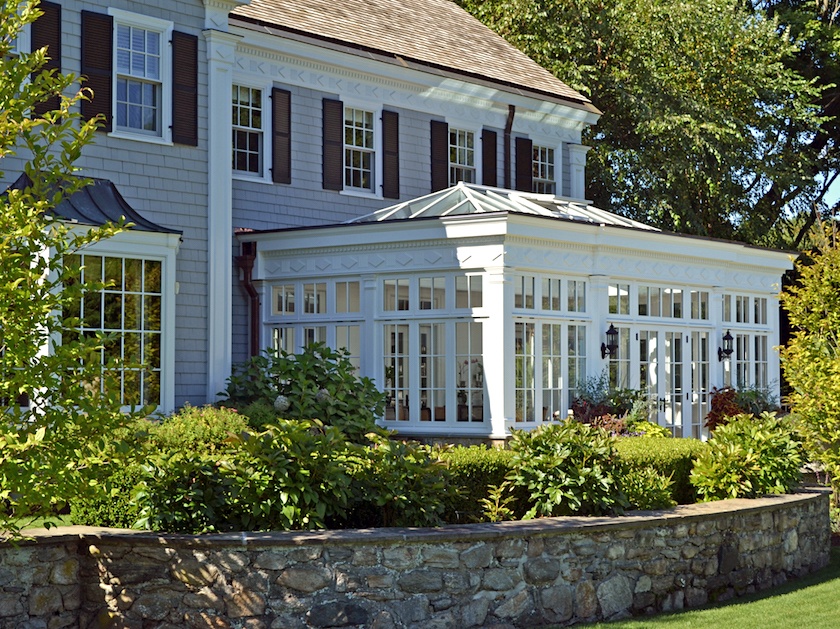 Parish Conservatories – orangery
I love this entrance surrounded by windows.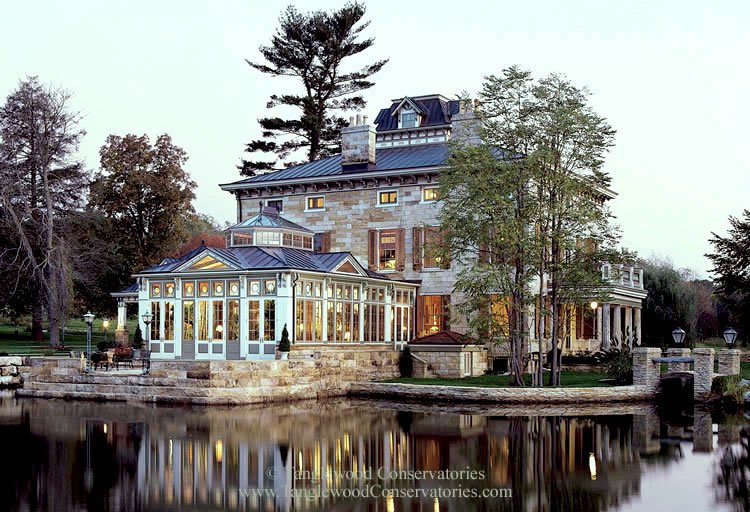 How stunning is this!!! from Tanglewood Conservatories
And then I found the most marvelous company in the UK, Vale Garden Houses.
The rest of the outdoor shots are all from them. I would have them build the entire house!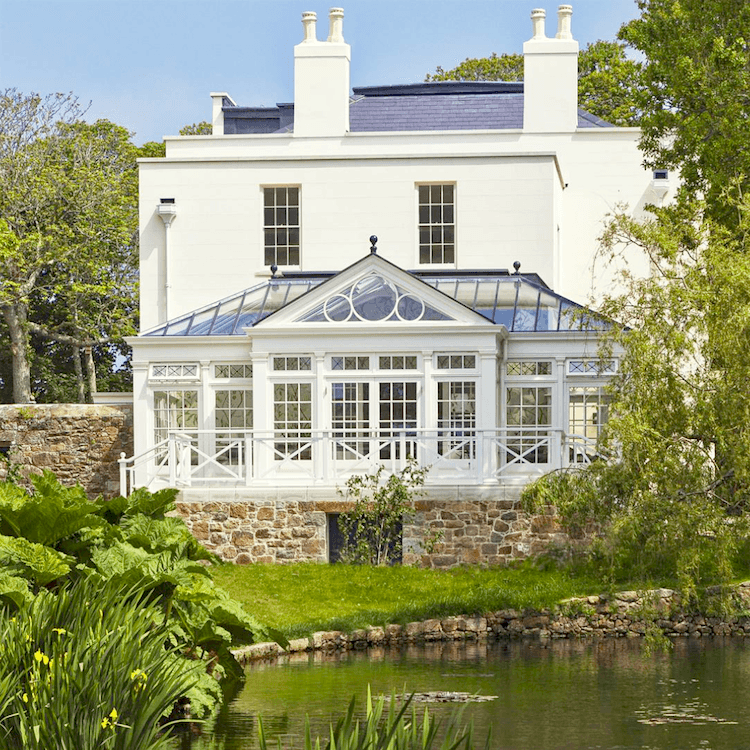 Oh, my! Above and below two views of this extraordinary orangery from Vale Garden Houses.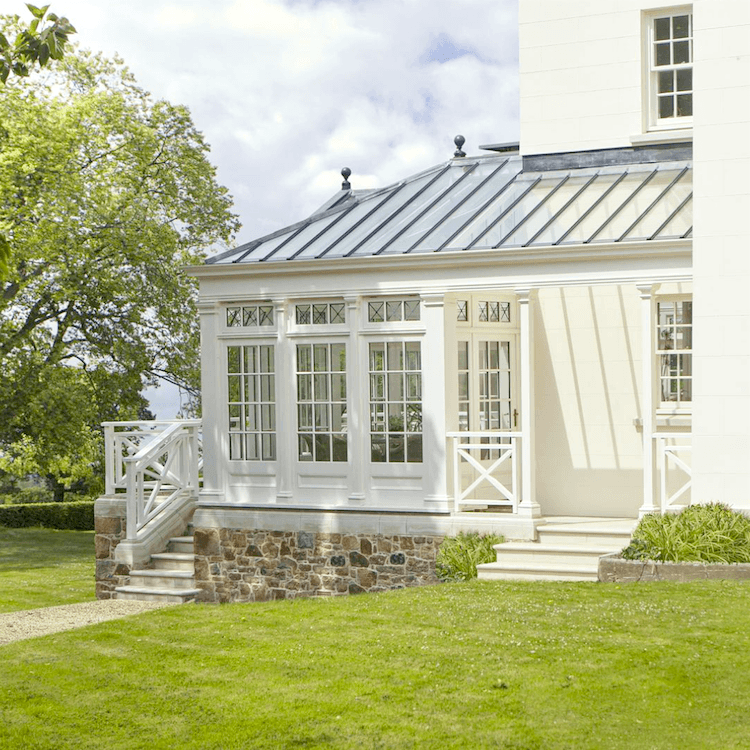 Vale Garden Houses also ha a superb explanation in that link regarding the difference between a conservatory and an orangery if that interests you.
A view from inside.
Now, we will focus on how to furnish a sunroom, conservatory, et al…
(That is, if you want something besides a couple of beanbag chairs)
We'll also discuss the different uses for these sunrooms.
And that's because a sunroom can be ANY room in the house.
Commonly a sunroom is used as a dining room, so let's look at some of those.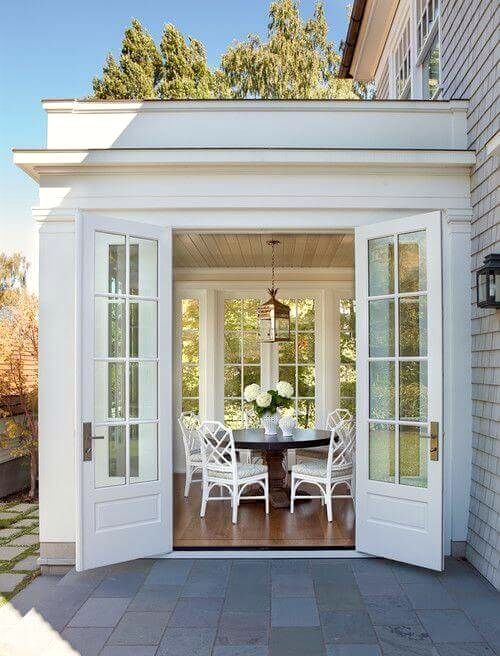 'Washington Park II.' Duncan McRoberts Associates, architects & building designers, Kirkland, WA. Laurie Black Photography – classic sunroom
Always fabulous by Darryl Carter. For more of Darryl, click here.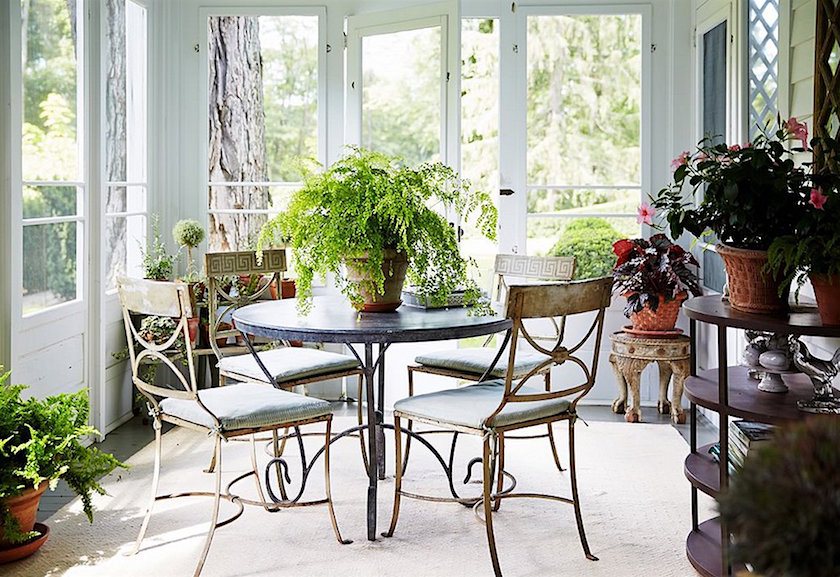 Above and below. Nobody does a sunroom or conservatory like Bunny Williams. Just copy her!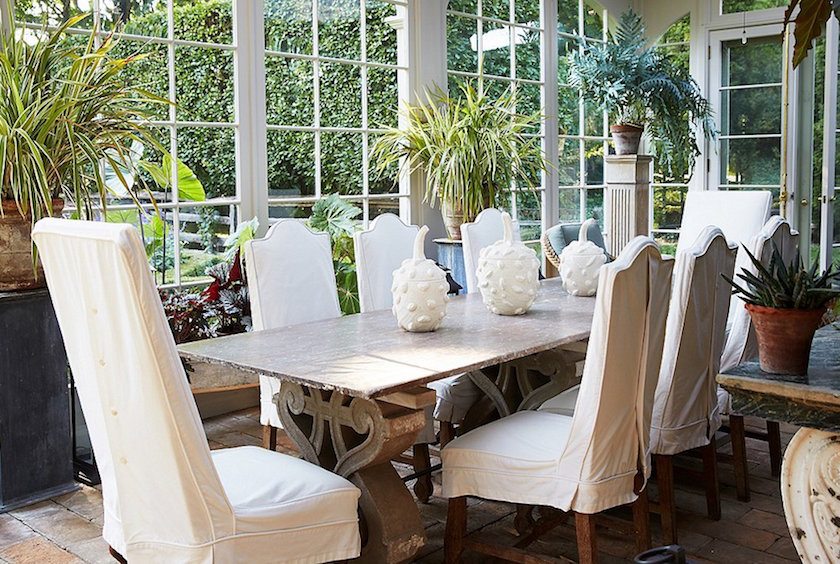 You can have a sunroom or conservatory kitchen
New-Canaan-Home-Tour-Designer-Mayling-McCormick-Kitchen-Anastassios Mentis
Now THAT is an unkitchen. I'll take it!
source unknown but, what a cool kitchen!
There are sunrooms that are more porch-like. Or maybe they ARE porches that convert or were changed over into a sunroom.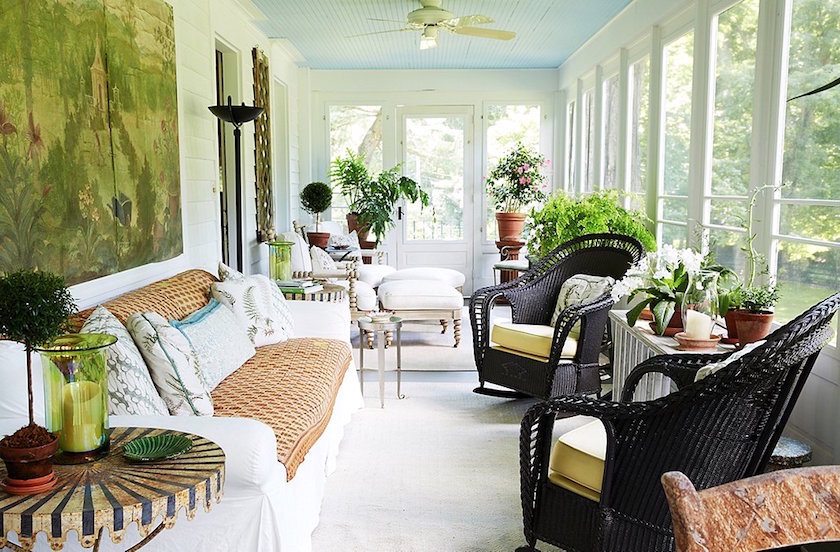 And let's not forget Bunny's exquisite home in Punta Cana!
Vale Garden Houses on instagram – Georgian orangery – pretty sunroom
Atlanta Homes sunroom reading nook
And, of course, there are sunrooms or conservatories that act as living or family rooms
Kurt Johnson photography – Tumblr – elegant conservatory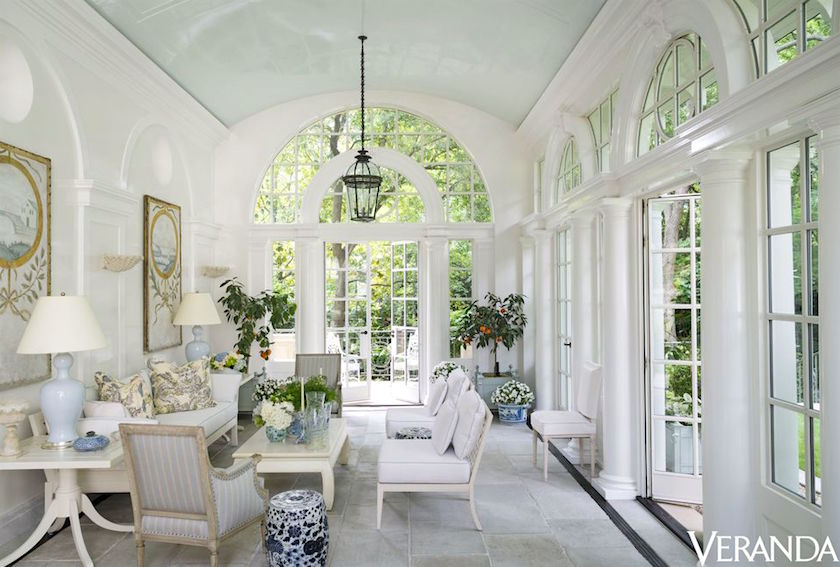 James Merrell photo- interior design – Cathy Kincaid
Holy Wow! That's gorgeous! And not a scrap of wicker in sight!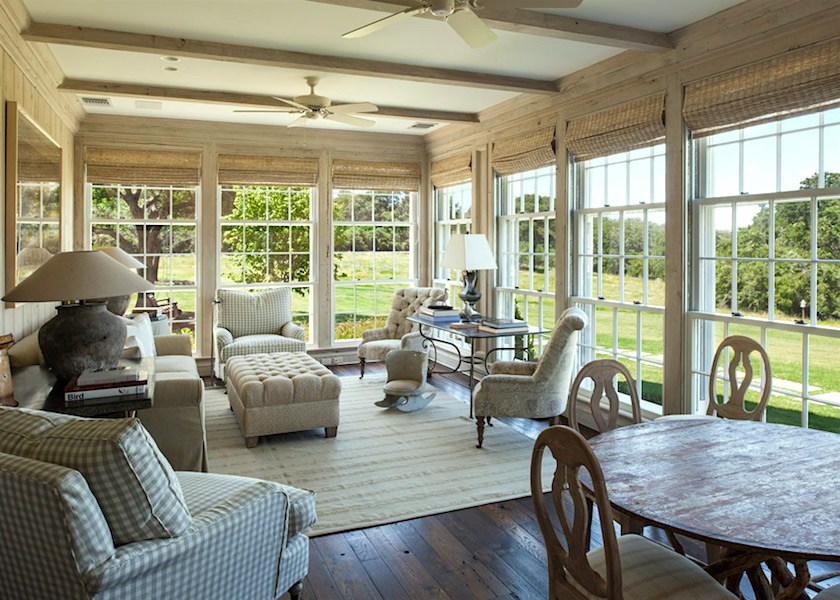 Curtis and Windham architects – sunroom elegantly furnished sunroom
Southern Home Meredith McBrearty  – A sunroom overlooking the ocean!

Marie France Cohen – NY Times – Interior-Design-French doors
This is a stretch for the sunroom idea, but I do love this home!
Well, Laurel, you didn't tell us HOW to furnish a sunroom.
Don't mean to contradict, however, I believe that did, granted, not in words. You can do pretty much whatever you want!*
A sunroom or a conservatory is really just a room with a LOT OF BIG WINDOWS.
But, unless you have a cottage-y kind of home and want your sunroom to have a porchy feel, please don't think that you HAVE to fill it with wicker, wicker and more wicker. You don't. And you don't have to paint the ceiling blue. But, of course, you can do that too.
I do see sunrooms as generally being more casual spaces. But, they are also an extension of the outdoors. So, it's a good idea to take that into consideration too. That's why the best colors usually mimic or at least compliment the colors outside.
I love slip-covered furniture and I do love rattan and wicker. But, I did a sunroom once with two leather chairs. I talked about it here.
*The only thing that you need to worry about is putting in furnishings and fabrics that won't get wrecked by the sun.
Ahhh… remember this post filled with fabric nightmares? We NEVER put silk anywhere NEAR a sunny window. You can if it's lined and interlined, but even then, why chance it?
Therefore, unless you already have the sunroom or conservatory, it's important to consider what you will be using the space for.
As for other considerations like flooring? Well, again it depends. You can do anything that you would do in a kitchen. For some great kitchen floor ideas, please check out this post.
Oh, I always forget about my work, but if interested, there are some other sunrooms here that I have done.
You can see them in my portfolio    here.   and here.
There's a verrrrry old post that's pretty badly written, but there are some nice sunroom images.
And, of course, we can't forget Lotte Meister's exquisite home with her en suite kitchen/sunroom.
Well, I hope that got the wheels churning for some of you.
Actually, I've always loved HUGE windows, and especially transom windows like you see here.
I could easily live in an entire sunroom home. Well, just as long as I could have some shade from the sun. Oh, the irony; the bright sun gives me a giant headache!
xo,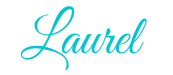 PS: please don't forget to check out the newly updated Hot Sales pages!