This is a very rare post not about interior design.
But I know that a lot of you are curious.
It's about my travel wardrobe for my upcoming trip to England!
The three Main Requirements for me, are:
Style
Comfort
Affordability
However, my wardrobe has several gaping holes and I've decided that I need to up my game. The people I'm traveling with are a classy bunch. (no pun intended).
Therefore, I set out on a hunting expedition to fill those gaps in style and comfort without breaking the bank.
One reason is that those two stores were convenient to where I used to live and I could always find pieces I love– stylish and comfortable. Plus the prices are terrific. I remember walking out of BR with a ton of stuff for not a lot of money.
And right now, both Ann Taylor and Banana Republic are having 40% off sales.
(and BR is giving an additional 15% off – but only TODAY!)
And they have all of their fall things in. Each have beautiful collections, I think.
However, this year, I also purchased some things from Lord & Taylor, (extra 25% off Michael Kors – please see items below) J Crew,
Amazon (my new gorgeous Via Spiga Trench and The Walking Company. (I'm a fan! Great very comfy shoes!)
I didn't get anything from Nordie's this time. To tell you the truth, I ADORE them online, but our local store in White Plains, NY SUCKS!!!
Laurel to sales person: Could you please tell me where the trench coats are?
Sale's Person #1: "That's not my department. walks away."
Same question to sale's person #2: "They aren't in yet. walks away."
WHAT????????
The reality is that this brand has geared itself to be an online source. In fact, they have a service where you order online and pick it up in the store. Makes sense. You save your legs trying to find stuff and can try it on to make sure, saving the hassle of returning it.
However, our two local Lord & Taylor's are both lovely. Big dif!
Some of you are worried about me being warm enough. I'm a NEW YORKER. And except for today which was sublime and about 20 other days out of the year, we have some of the suckiest weather available on this good earth. WHY so many people live here is beyond me. I guess most of us are masochists at heart.
The other thing here is… not everything is/was on sale, but most of it is.
Including my favorite Tumi Super Legere 22″ Carry on. Oh, I know… I got lots of stares when I went to Italy, because no one could believe that this was all that I needed. However, I easily packed away a week's worth of clothes and I didn't even have to use the expander! So, there was STILL room to grow!
A few other wardrobe hi-lights
After hours of obsessing… THE TRENCH COAT and I'm thrilled with it!
There's another image in the widget below from its source but the Via Spiga trench coat looks exactly like this with just a touch more flare. like in the widget image. The medium is perfect for me. Still sleek but with enough room for a thick sweater.
This top is THE most gorgeous shade of blue that God ever created–on sale at Banana Republic. I have a beautiful brocade dressy black jacket to put on if necessary. There is one semi-formal event. And it's the first night. I will wear this with a plain black pencil skirt and a few other things (below in the widget).
Please enjoy the rest of the new things I purchased for the trip below.
(of course, there are other things I'm bringing that I already have.)

Really need the watch. I don't want to be constantly having to whip out my phone to know the time.
A final (I think) wardrobe note.
I am wearing the brown shoes as I'm typing this and they are great. However, my feet problems I now realize are due in part to an abnormally high instep and years of ballet training; plus a surprisingly wide metatarsal/toe area.
So, I will be also bring along a pair of these, just in case, life becomes unbearable. (yes, and an extra pair of dry socks, too.) They are quite wonderful, light and comfortable and great for my wide foot!
I hope that y'all enjoyed that. Have to admit that the shopping was actually slightly enjoyable this time.
Maybe I'm getting better at it!
Finally, I'm leaving the comment box open as usual. However, while 98.4% of you, have been absolutely beyond darling, a couple of people felt it necessary to cross that line in the guise of being "helpful." You will not find those comments in print. So, if yours is published, (it is rare that I do not, so no stress), please know that it is wonderful and greatly appreciated.
I think that these folks DO mean to be helpful, but are not being mindful that they are coming across as bossy and condescending. Nobody likes that.
At age 61, I'm pretty much a grown up and If I want to streak across Trafalgar Square in a string bikini in the middle of a torrential downpour, that's my business.  (Not to worry. I'm leaving the string bikini at home.) ;]
Oh man. That reminds me… There is one more piece of travel wardrobe and I do need your help with it.
However, you'll have to wait until mid-night tomorrow for me to share that as it ties in to the blog topic. It will become clear why I might need this garment, but I can't figure out which one to get. I know that you guys will help me figure it out! ;]
Love you all!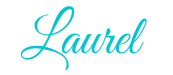 P.S: Prayers for all people affected by the recent hurricanes. The season of 2017 is one for the record books! Please don't forget that 20% of all sales at Serena and Lily through the 26th of September will be going towards hurricane relief. The reason for the seemingly arbitrary date is that S & L has put all of their amazingly gorgeous upholstered furniture on sale until then. 20% off is nothing to sneeze at.