Hey Guys,
Before I get into the ultimate art gallery wall hack!
I need to thank you all so much for all of the advice regarding my wardrobe decisions.
I guess the problem is, that I have to take only enough to wear for 9 days and fit it all into my little Tumi case. Oh, and no worries. I took it to Italy and it's a magic suitcase. It holds a shocking amount. And I'll have a good-sized tote bag to carry on the plane as well.
So, let's dive in to today's topic.
Art Gallery Walls
And I think I mumbled something once upon a time about maybe creating a product for that, but instead what I think I'd rather do is every so often, depending on the interest do an ultimate art gallery wall hack.
The idea of the hack is that you can take it and use it to make your own similar wall. And yes, there will be art for sale.
BUT, you are not to buy any of the art. ;]
Do you hear me?
You are to find a starving artist and have them paint something for you.
Yes, I'm being facetious.  And that's because every time I have a post about art, at least one person gives me a guts-full about hiring local artists.
Absolutely, please buy from your local artists.
But… if you prefer shopping online, OR you live on desolate shack on the beach with only a microwave, high-speed internet and a weekly visit from the UPS guy, please listen up.
If you haven't gone over to Artfully Walls to check out their fun wall app, you are seriously missing out. And get this. Even though I've made some walls to copy, they have dozens of art walls and if you get the entire wall, they'll give you 20% off.
You might also recall that I used some of their art in a recent post about decorating around the TV and also the red sofa post.
So, what I've done for today is to make one wall– to scale.
And how I did that was take some 1/4″ graph paper and I put it on a board in picmonkey. I'm sure that there are programs that will do elevations of furniture to scale and then scale your art wall, but this works too.
The only thing is that the sofa and end tables are in "perspective" not elevation. An "elevation" is design-speak for how the furniture would look against the wall if it was 1/16″ thick. No perspective. But it's okay. I worked it out. The back of the sofa is the measurement we need to look at.
(several hours later)
Well… This is always more difficult than I think it's going to be.
Anyway, here's what I've done.
I did two variations on a wall.
The first ultimate art gallery wall is for an 84″ sofa.
(Yes, you're getting two "ultimates." lol)

And yes, I realize that it says #2. haha. This is the state of things over here. It's not terribly pretty, but sometimes we must suffer for our art.
Each of the darker squares equals one square foot. So, if you count, you'll see that the art gallery wall is about seven feet in width.
This room has an eight foot ceiling. Usually, I don't go up much more than seven feet off the floor for art, if the ceiling is eight feet. But of course, there can be exceptions.
The art should start about 4″-6″ above the back of the sofa.
I like asymmetrical but balanced art walls. Not fond of the big gaping holes I see sometimes.
As for spacing. I try not to get too precise because I think that's part of the charm. But, the art pieces are roughly 2″-4″ apart in some places.
Let's take a look at the next ultimate and then I'll tell you all of the pieces and their sizes.
How does that sound?
Another option is to take the art out past the sofa. Or, this could be a wall for a larger sofa.
Or it could go over a super long table or in a hall over wainscoting.
This wall extends about nine feet.
If you notice, however, in addition to moving some pieces out, I moved some around.
Their prints are all original works created by "starving artists."
They come in different mediums such as print or on canvas.
And then, there are dozens of different sizes. Most prints come in multiple sizes.
There is a choice to have a mat or no mat.
And there is a choice of about a dozen or so different frames.
They are super-duper nice folks that work there.
One important thing and I mentioned this to them. You cannot see the finished size of the pieces until you put it in the cart. So don't freak out. It's there, just in the cart.
And also, you may recall that Artfully Walls has also made a beautiful collection for Anthropologie!
Here are the pieces in the "ultimate" boards with the finished sizes.
"Blur" by Emily Grady Dodge
finished size: 11.5″ x 14.5″
finished size: 14″ x 17″
finished size: 20″ x 24″

"Raindrops" by Heather Chontos
finished size: 7.5″ x 9.5″
"Blue Eyes II" by Britt Bass Turner
finished size 13″ x 13″

"BW3" by Jilly Sykes
finished size: 19″ x 13″
"Fallen Hours" by Karina Bania
finished size: 13″ x 13″
finished size: 20.5″ x 20.5″
"Summer Heat, North Bar Lake" by Carolyn Damstra
finished size: 19″ x 15″
"Storm Over Little House" by Harry Stooshinoff
finished size: 17.5″ x 12.5″
"Flower Study I" by Erin Armstrong
finished size 18.5 x 22.5
"Lemon Branches" by Kate Roebuck
finished size: 18″ x 15″
finished size: 21.5 x 17.5
finished size: 28″ x 33″
Another look at the Ultimate Art Gallery Wall for over a sofa.
Blake Raffia End Tables from Serena and Lily
Shiloh Table Lamps from Bradburn Home
Miramar Sofa from Serena and Lily
Please don't forget (I won't let you) ;] that Serena and Lily is having a fabulous 20% off sale on all of the upholstery as well as all beds and their brand new beautiful linens. Use code: GETCOMFY to get the 20% discount. For more information, please look here and also the bed and bath pages.
And also there are lots of new things in all of the Hot Sales Pages.
Thanks again Everyone!
xo,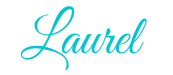 PS: Sunday morning. I just received this email from a reader.
Jesi Pace-Berkley. She needs your help. She's a starving artist whose beautiful art-work doesn't sell. Maybe some of you can help her out. Here's her note.
***
I have wanted a white sofa for as long as I can remember
 nothing special or too expensive
maybe something by Lee industries
I wanted one for a very long time
do you know why I don't have one ?
because I'm a "starving artist"
I have a studio of the most beautiful paintings you've ever seen ( www.jesipace-berkeley.com)
but they don't always sell
because of people like you
people who operate as if  there's no difference between a piece of paper that was run off at a copyshop  for $2.97 and an original painting drawing or lithograph
It is OK with me if you don't know the difference but it is not OK with me if you teach all of your readers by your example
I enjoy decorating and until today I enjoyed reading your decorating blog
I want to see and yes I'm demanding you resend [i think that she means rescind] the implication that there is there some sort of joke about being an artist and don't ever call them starving artist again
if you're lucky you know if you expressive and creative innovators after all isn't that what you pretend to be?
********
Well, I joke about a lot of things that aren't really all that funny. That's how I've survived.
And I am a starving artist too. All of my life. I live quite modestly and have meager savings and if anyone knew the entire story, they'd be giving me a hug and making me a cup of coffee, not throwing it in my face.
But I'm not crying oh, poor me… Life handed me a bunch of lemons and I made lemon squares with powder sugar on top that gets in your hair. But I don't care. That's life. You take the good with the bad. I'm just grateful that I found this wonderful recipe for lemon squares!
But Jesi needs your help as it seems to me, that she hasn't found a good use for her lemons…