How's everyone doing?
I know that this is a day late. But, there was a lot of research involved in this post.
As it was started on St. Patrick's Day, I did acknowledge that I wasn't saying "happy."
Not that it shouldn't be happy. No matter what, we all have much to be grateful for.
But, we are now in the era of "social distancing." And, all of the bars in New York City are closed. On St. Patty's Day? Also, the legendary St. Patrick's Day Parade was "postponed." I don't know why they can't just say canceled this year. Denial, perhaps?
However, the joke (irony, actually) is on us babyboomers.
For years, we've been lamenting our millennial offspring and their propensity to communicate mainly via text on their mobile devices instead of face to face. And, all the while, we're shaking our heads at how anti-social they are. Right?
It turns out; we're idiots. The young 'uns have the right idea.
After all, we are now to stand no closer than six feet away from each other.
Sure. No problem.

Do you notice a familiar little face in the crowd? ;] Yes, this is one reason why the post is late. Haha. And, yes, I have more than once been caught up at rush hour on a densely packed subway platform in New York City.
You know, I don't recall getting sick after riding the subway. It may have happened, but the grocery store is my nemesis. So, we need to be extra careful there.
Of course, many businesses, restaurants, theaters, etc. Any place where 50 or more people might be gathering is closed in New York City. Or, maybe it's ten now? There's been talk of pretty much-shutting everything down. It is inconceivable.
I know that we're all wondering how long this is going to last?
Probably, it's a lot like being pregnant. You just have to take it one day at a time knowing full well that one day you will not be sharing your body with an eight-pound hyperactive gerbil trying to kick his way out of your abdomen.
However, life might never be the same.
We may always need to be mindful.
Everyone will develop OCD and become chronic germaphobes.
Hell, I imagine that even our way of dressing will change.
Photo – Imaxtree – fashion week – Maison Margiela fall collection – 2018
Yes, in eery foreshadowing, this is from two years ago.
I'm calling it "hazmat chic."
(note, I just found out from my ad network, that saying those 2 V keywords lessens our ad revenue; not the number of ads; only the amount they pay. However, since my goal is to milk as much ad $ from the advertisers as possible, ;] let's try not to say c___v___s or c___-19. :]
Forgive all of this chit-chat, if you're not into reading about it here. I promise that we will get to the free art. (Plus, lots of great information, too!)
However, the situation has now become like visiting a sci-fi flick.
Only this isn't sci-fi. And, it's not going to be over in two hours.
The very uncertainty of it all is unnerving enough.
And, that is aside from the genuine threat to our collective health and well-being.
But, I fear that it may come to pass that the least of our problems, is the V.
My feeling is that the best hope of our lives getting back to a more normal state is to fast-track a vaccine. And, OMG, a few hours after I wrote that, I just happened to see this article in the New York Times, about that very thing happening with an aggressive company in Washington.
Okay, I know that most of you didn't come here to read my thoughts about what's going on. However, also, to what I hope is helpful interior design info, I want this to be our place of solace.
And, if that means talking about what's going on. Then, I want you to feel free to do that.
All I can say is that with the new #socialdistancing, thank God we have the internet, blogs, and social media. At least we have a great way to stay connected and informed.
The other thing is, please tell me what else you need to know more about, especially now. How can this blog be the best help for you?
And, please, when I say that, I don't mean what color to paint your kitchen cabinets to go with orange granite and a pink and blue backsplash.
For now, I am surmising that more than ever, you dear ones want to know how to make your homes beautiful. And, given that the economy is on the verge of collapse; as cheaply as possible. That is, without it looking cheap.
One of my favorite topics is art walls.
There are numerous other posts written on the topic of art and art gallery walls.
I've even touched on low-cost art in a previous post. (and some of it is also free) Plus, there are some premade art-wall templates in this post.
Still, doing a gallery art wall, totally for free, is not going to be easy. However, getting the art for free, or almost free has become increasingly easy to do.
The only real expense is the frames.
Okay, let's jump in and begin to explore the free art and where to get it.
Of course, one way to get free art is to paint it. Well, yes, that isn't free. You would still need to purchase paper or canvas, paint, and brushes, etc. But, this might be a good time to learn that skill if you have the interest.
But, assuming you don't want to learn or do that, there are lots of other ways to get free art.
One of my favorite sources for free photos and images of paintings is Unsplash.
Unsplash is known for its beautiful, copyright-free high res imagery.  You can see some posts where I've used photos from Unsplash here.
Lake Albano And Castel Gandolfo, 1800 From the studio of Richard Wilson
If you love classical paintings, you can find some exquisite pieces on Unsplash at the Birmingham Trust section. There are many gorgeous art pieces you may choose. And, these are all part of the public domain to do with, as you please.
Often, however, I feel that the image needs some editing.
Frequently, the photos need some brightening as if there's a light shining on it. That does take some practice. But, I love bringing an image to life.
For instance, this is the original of the image above. See how it's a little too dark and it's difficult to make out the details? You want to make your free art look as vibrant and beautiful as possible.
Above is another watercolor image, I created. The above photo is the edited version.
One thing to note, however, is how the printed image appears once it's created.
I advise on doing a test image with your printing service—more about printing in a sec. The reason to do the test is what you see on your computer may be vastly different from what you end up receiving in the printed version.
You may need to correct by subduing the image; not making it brighter.
See, you ARE making art!
Skelwith Force, Westmorland, 1800-1820 by Robert Hills via Unsplash
The other thing, I often have to do, is color-correction.
For instance, in the photo image above is color-corrected. Below is how the original photo looks.
Very important. When you download, be sure to choose the highest resolution available.
(note: This is for print. For the web, the res may be much lower, and it'll still look great.)
Here, you can see when you click to download the image; it'll ask you what size file you wish to save the image. The image's original and largest size is 3291 x 3999. So, for printing, that is the one I use. FYI, for my blog, using the medium size is sufficient. Sometimes, I do save it at a larger size and then reduce it.
I also have a plug-in that compresses the image files. Image compression is critical for bloggers who use a lot of images. The reason why is large files of photos can take a long while to download. And, then your reader has to wait for your site to come up. A slow website is a big problem for Mr. Google. He is going to passive-aggressively cyber-flog you for doing that.
Laurel, how large can you make an image in print so that it looks good? Is there a formula?
Good question! Yes, there is.
But, it's a little complicated to explain the whole thing with resolution, pixels, pixels per inch, etc. However, this guy does an excellent job.
Though, all you do to get the sharpest resolution is to change the dpi from 72 to 300 dpi (dots per inch) if it isn't already. And then, you change the setting from pixels to inches. (please see the article for more about that)
Of course, you can also download photographs that are not of paintings. There are zillions of them. And, so beautiful on Unsplash!
But, another thing you can do is turn a photo into a watercolor.
There is a terrific blog post on Remodelholic that explains how they turned this photo into a watercolor.
Then, they demonstrate how to turn their digital watercolor into a large, beautiful piece of wall art.
Above, a digital watercolor I created with the Sketcher app for MacBook.
Frankly, I would have no problem sitting here ALL day turning photographs into watercolors. haha
Remember my Downton Abbey color palette series? I used Sketcher to create all of those images as well.
Here's one more, just because it's so much fun!
Above is a photo from the San Francisco post. Can't believe I was there just two weeks ago. If it were this week, the trip wouldn't have happened.
Of course, you can use photoshop or some other program that your device uses. I believe that there are many more apps on i-pad. But, I use my MacBook for everything.
Let's look at some other great sources for free art (or almost free)
The Hudson river by pen and pencil. Illustrated with sixty engravings on wood, Created: Published New York, D. Appleton, 1888
Their collection is huuuuuuuuge! And, it will require a lot of research, but it can all be done online. One thing here. You may need to download the tiff files, which are also huuuuuuuge. I am not an expert about printing. But, their jpeg files are not large enough for your free art print.
In fact, the printing of free art is a separate topic. Of course, the printing is not free. But, below are some sources to explore, in terms of printing. They should point you in the right direction.
Wikihow – Printing Digital Art
There are some excellent suggestions on this Flickr forum discussing printing art.
In addition, these two youtube videos have a wealth of information.
Okay, that should give you a good overview of how and where to get your digital art printed.
Before I go on with more great sources for free art, I've been thinking…
First of all, how blessed I am that I have this internet business.
I've had the interior business and made it through two massive recessions.
However, the one in '08-'09 nearly killed me. But, I realized then that the internet had taken hold and that it was the new frontier and the key to making at least a partial living.
At the time, I had no idea how to do that. But, I also knew that if I became incapacitated and could no longer work as an interior designer or if there was another disastrous downturn, I'd be screwed.
My point is that I found a way out. And, I was thinking about how many millions are looking to find another way to make a living. One, they have more control over.
There's no quick fix. But, maybe you could start an internet business too?
Maybe some of you could even sell digital art? Maybe start an Etsy shop?
However, you should always have your website.
Of course, I think that everyone who wants to use a website to get more business should have my website/blogging guide.
As a gift, I include for today, a webinar I did the summer after the guide came out in 2018.
There is a wealth of information that you don't know you don't know.
And, it's all told in non-geek-speak. Or, else, it's explained in plain English. If I only had this guide eight years ago, I'd have not lost so many months not going anywhere. And, I wouldn't have left so much money ON the table instead of in my pocket.
I want everyone to prosper!
Okay, back to more excellent sources for free art.
And, please know this is not a completely exhaustive list. I could probably come up with 100 sources. Oh, BTW, I know that some of you will link to your. Please try to avoid more than one or two links in your post. The reason is that it makes more work for me.
One of my bestest sources for free art is the Metropolitan Museum of Art. Huuuuuuge, gorgeous collection.
One of the best sources of public domain – free art and super high res, usually is the Metropolitan Museum of Art.
The Forest Stream ca. 1660 Jacob van Ruisdael Dutch – Metropolitan Museum, NYC
The Reverend John Brodhead Romeyn ca. 1817–20 Samuel Lovett Waldo – Metropolitan Museum of Art
The Met museum's images are usually shot already in 300 dpi. Quite handsome, this man is. I'm pretty sure I saw him on Bumble the other day. ;]
Another source for the Met Museum is archive.org
The Museum of Fine Art (MFA) in Boston is another fabulous source for free art
The Daughters of Edward Darley Boit
John Singer Sargent (American, 1856–1925) 1882
Yeah, you could have a Sargent for free. How does that sound?
Now, I have been to the MFA, which is an exquisite museum. Please note and also other places, that while their art is free and you can put it on a blog to discuss its merits. Or, you could make a copy of it to put it in your home. However, you cannot have a company put it on a t-shirt and sell it. Or, of course, the same goes for a print that you might want to sell.
So, please read all of the terms and conditions before doing something unlawful.
One thing about this painting is that it is life-size and therefore, my favorite word of the day— huuuuuge! (87 3/8″ x 87 5/8″) You will not be able to get a high-res image that large. Furthermore, except for a company that prints things like billboards, it would be difficult to acquire.
One other thing is that I believe there is a way to blow up an image without losing resolution.
And, yes, I found the software that helps you create a high res file when you don't have the file size to support it! I don't know anything about this program. But, it sounds like it is possible to blow up your images to be very large. As for printing, the image, that is another issue. But, the thought of having
Alright, those are the free sources of art; again, just a few. There are dozens, if not hundreds more. If you go to this post and read the comments, you'll also find some others there. Some, however, are not free. One of those is the New York Public Library. From what I can tell, there is a cost per print.
Okay, I was going to continue and talk about some more sources that aren't free but are some great sources for terrific downloadable digital art.
please pin to your Pinterest boards for reference
So, I think I will do another post where I talk about these sources, and I'll add the framing info to that post.
As always, I encourage all to support local artists, if possible.
And, of course, if you enjoy hunting for art and other home furnishings, you can also go to flea markets and estate sales, etc.
Please know that I love you all; together, we will get through this crisis. It'll be something we'll be talking about for the rest of our lives. We're making history. Hopefully, it will be kind to us.
xo,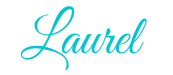 PS: Please check out the newly updated HOT SALES!
Please also consider purchasing my new 333 Hard to Find Rules & Tips You Need to Know Guide. It's only $49.00 (for the time being) and over 200 pages filled with my best advice.!*** (please note this is a PDF file that gets downloaded to your computer.)***